No Comments
Ultimate 6er | Beers for Star Wars: A New Hope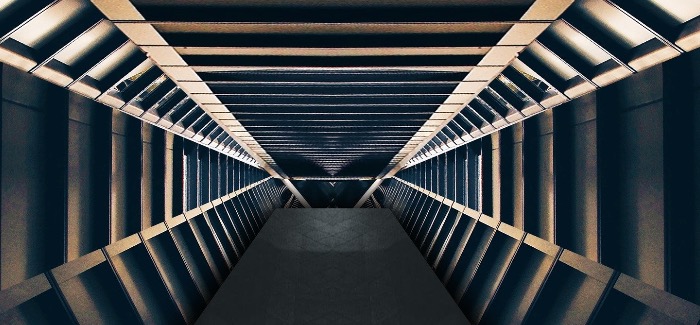 With the Star Wars Saga coming to a close this December, a re-watch of all eight Skywalker films— plus the two spin off movies—seems like the only reasonable way to kick off the finale (at least for this nerd it DEFINITELY is). While watching the 20+ hours of force-filled, wipe-transitioned, Lucas-inspired action you may well be inclined to drink a beer (or six).
If you've got a bad feeling about this, or you just don't have time to watch all those movies before the Episode IX, then try starting with the original film, Episode IV: A New Hope. This is a great jumping off point—after all, it's where this whole story started. Avoid the who-shot-first argument (it was Han, people, it just was) by assembling the best six pack to share with your friends while you watch the lamest lightsaber fight in Star Wars history. These beers are not only representative of the characters, but ones that each person might enjoy drinking after a long day of space travel and saving the galaxy.
Luke Skywalker | Easy Jack, Firestone Walker (Session IPA)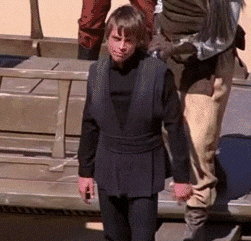 Luke is the hero in A New Hope, there is no doubt, but he is really whiny about everything. He needs to get some power converts, wants to be free from his aunt and uncle and dreams of a different life. In the end (spoiler), he does make the fatal shot into the exhaust port (thanks, Galen Erso) and cripples the Empire, at least until we meet again in The Empire Strikes Back.
Firestone's Easy Jack is the perfect beer for Luke; it's unassuming, crushable (just 4% ABV), but maintains an enjoyable hop aroma to keep you coming back. Not only would Luke drink this beer, but it represents him because Luke is a session IPA character. He is an unassuming character who consistently works to create a better world, and never stops fighting the Empire. Luke's drink at the cantina: Easy Jack.
Obi-Wan Kenobi | Westvleteren XII, St. Sixtus (Belgian Quad)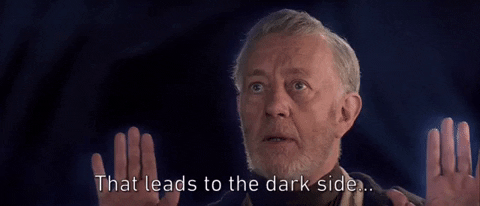 Obi-Wan is the ultimate teacher. He is calm, patient, knowledgeable and can kick some Imperial butt when necessary. Plus, he can make things fly, which is totally awesome. Being a Jedi means you must drink complex, dark, carmely, high ABV beers – this is not cannon, but it has to be the truth.
There is no beer for Obi-Wan other than the traditional Westvleteren Quad, and at 10.2% ABV he might only need one. Beginning in 1838, monks at the St. Sixtus Abbey were brewing Trappist beers. The XII was released in 1940, and is considered by some to be the best beer in the world. The impact that Belgian brewing, Trappist beers, and specifically this beer has made on the beer industry is hard to overstate, just as the impact Obi-Wan has on Luke changes his trajectory in A New Hope. Obi-Wan is, and drinks, a Westvleteren XII.
Princess Leia Organa | Diablo Dorado, Bruz Beers (Golden Strong)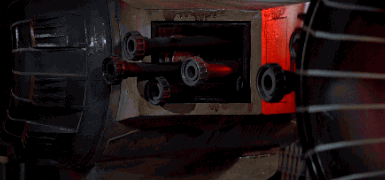 Leia is strong, smart, and witty in this film, though we also see her soft side in passing. She is a princess, and we know she has been marred in diplomacy missions preceding the movie, so the inference is that she is a good negotiator. She can be both soft-spoken and unafraid to hold a blaster and shove everyone into a trash compactor.
Golden strong ales are blonde and light in appearance, but hold secrets in their aroma and ABV. Diablo Dorado provides pear, banana, and peach to the nose and clocks in at 8.7% ABV. The surprise in this Golden Strong mimics Leia's true personality; she would request a Diablo Dorado for her nightcap.
Han Solo | Zombie Dust, 3 Floyds Brewing (Single-Hop IPA)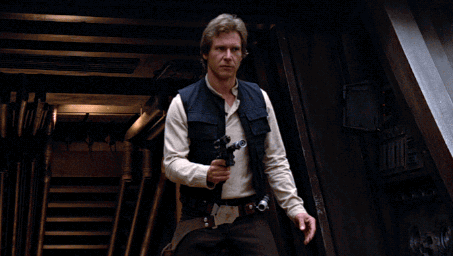 Han Solo is a scoundrel who we meet evading a bounty for a debt owed to Jabba the Hutt. He is cunning, sly, and works to appear tough and unshakable, though he does show a glimmer of generosity when he returns to save Luke from certain destruction at the end of the film. Han is a no-nonsense character, showing his best and worst qualities with each interaction.
Much like Han, Zombie Dust explores all qualities of the Citra Hop. Because 3 Floyds uses this hop in multiple ways (pre-boil, in the boil, dry hop) the beer is intensely citra. With a nice bittering measure of 50 IBU, and an ABV of 6.2% this beer is not overwhelming, though has strong flavor. Zombie Dust, like Han, tells it like it is, making it Solo's beer of choice.
Chewbacca | Old Chub, Oskar Blues (Scotch Ale)
Chewbacca is Han Solo's right-hand wookie, and wears his heart on his sleeve. He's a good pilot, marksman and friend. Leaving home without Chewbacca by Han's side would be a lot like forgetting his blaster. Chewbacca is a walking carpet with a big heart.
Oskar Blues' Old Chub is Chewbacca's beer. It is a roasty, semi-sweet beer with a hint of smoke and an 8% ABV. This tasty brew is always drinkable and never fails to deliver great flavor. When picturing Chewbacca at a rebel-run watering hole, it's Old Chub that's held in his hand..or paw.
Darth Vader | Mephistopheles, Avery (Imperial Stout)
Darth Vader is the ultimate villain: he is tall, half-roboti, and apparently asthmatic. In A New Hope, our interactions with Vader involve force-choking someone, accompanying a floating droid with needles, watching a planet be destroyed and defeating (lightsaber slashing) his former teacher. Clearly he is a no good, very bad dude.
Avery's Mephistophelesis a big imperial stout coming in at 17% ABV. It is as black as Vader's helmet, and as thick as the oil he uses to keep his breathing machine working. One sip of Mephistopheles provides a palate full of anise, dark fruits and a hint of light grapes with a coffee finish. This beer does not mess around – it is the Dark Side. After a hard day of leading an Empire towards total domination of the Galaxy, Darth would take off his helmet, kick back in his robotic massage chair, and sip a Mephistopheles.
Note: If one person assembled all of these beers and drank them within the course of A New Hope, one might find themselves in a galaxy far, far away. Drink responsibly and hire a transport to get you home safely.
---