No Comments
Standouts & Surprises from 2020 Big Beers Belgians & Barleywines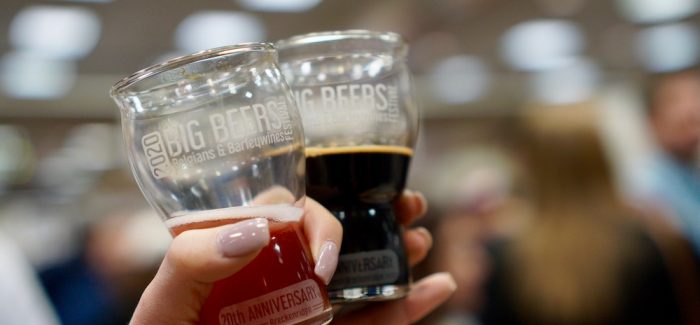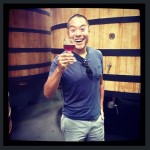 There are certain iconic moments throughout history, that can feel commonplace in the present, but through the lens of time, be revealed to be quite remarkable. This weekend, as Sam Calagione horsed around with Adam Avery, Doug and Wynne Odell poured next to Brian Dunn, as Jeffrey Stuffings geeked out with Cory King, and the torch got passed to Neil Fisher and Troy Casey, beer history came alive before our very eyes.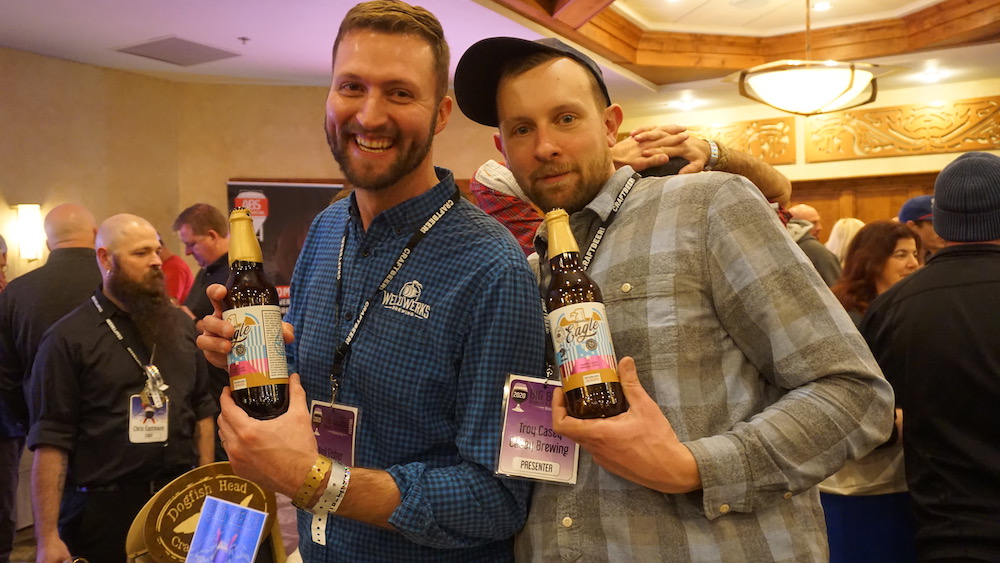 Eventually, after the foggy haze of the weekend's alcohol passes and as time begins to sharpen our perspectives, it's likely we'll look back and fully appreciate the incredible moment that has been orchestrated by Big Beers, Belgians, and Barleywines founders, Laura and Bill Lodge, who made this moment in beer history a reality.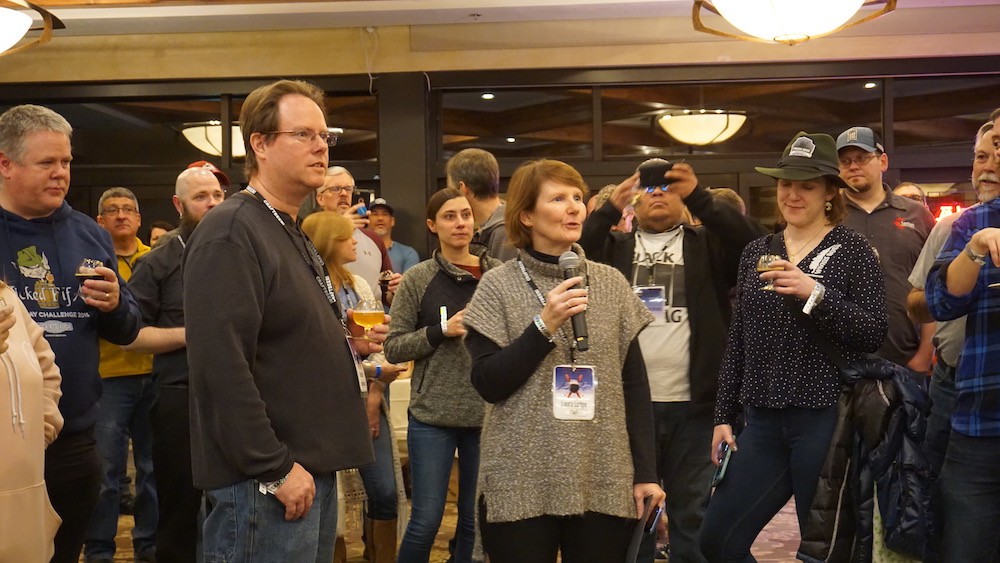 Over the years, Big Beers has been able to attract the industry's biggest luminaries and most die-hard craft beer fanatics for three days of seminars, culinary pairings, intimate tastings, world-class skiing, and the centerpiece Commercial Tasting event. However, this year's 20th-anniversary milestone was ever so much more special.
In addition to an all-star cast of alumni who returned to celebrate the occasion, this year's Commercial Tasting continued to feature an elite level of talent across the board, including several newcomers who surprised in a big way. The most notable of which was The Referend Bier Blendery out of Pennington, NJ. We first came across this fast riser during the 2018 Great American Beer Festival, but their meteoric rise was further cemented this weekend with a trio of spontaneous offerings. From Mont Sainte-Victoire, a beautifully delicate Spontaneous Saison aged in Rosé and Pinot Noir barrels with white peaches, to Le Différend, a Gueuze-style blend aged in Bourbon barrels, The Referend showed such aptitude and depth, that even Jester King's Jeffrey Stuffings had nothing but effusive praise.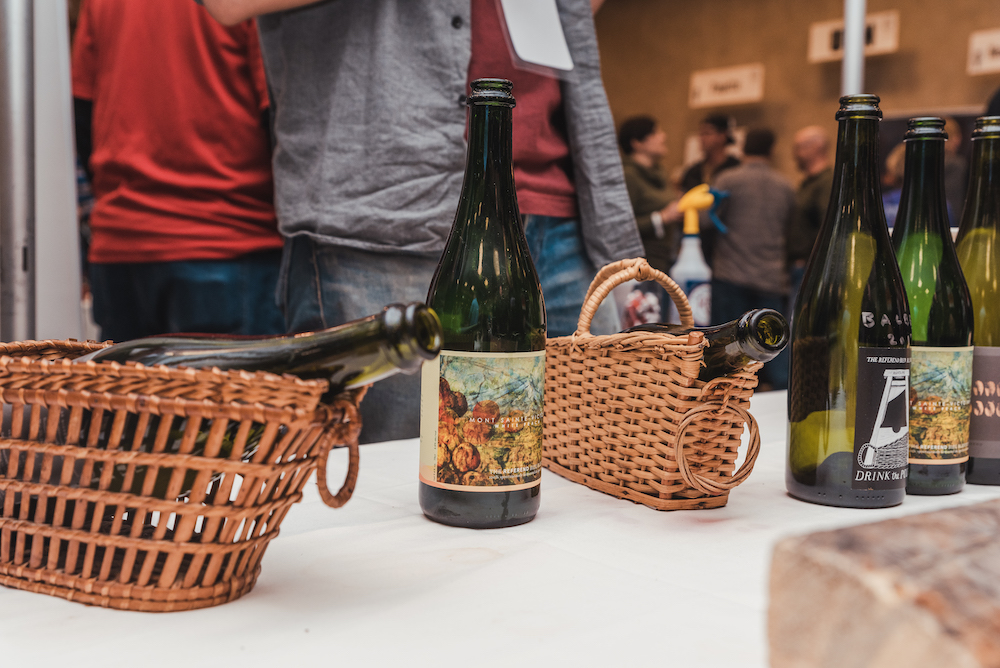 The overall surprise standout beer of the weekend came from a familiar face in the form of Avery Brewing's 20th Anniversary Mephistopheles aged in Leopold Brother's 20th Anniversary Whiskey Barrels. As we mentioned in our preview of the fest, what we anticipated most from this year's Big Beers, was a gradual shift away from shoving as many adjuncts as possible into big boozy Stouts, but instead focusing on the artistry behind the quality and variety of barrels used as a vessel to convey exciting innovative new beers. This limited anniversary edition of Mephistopheles was everything we didn't fully realize we were looking for, showcasing such tremendous balance, and complexity completely. That flavor profile was brought on from the use of Leopold's 20th-anniversary whiskey barrels, which aged the whiskey along with charred sugar maple chips for nine years.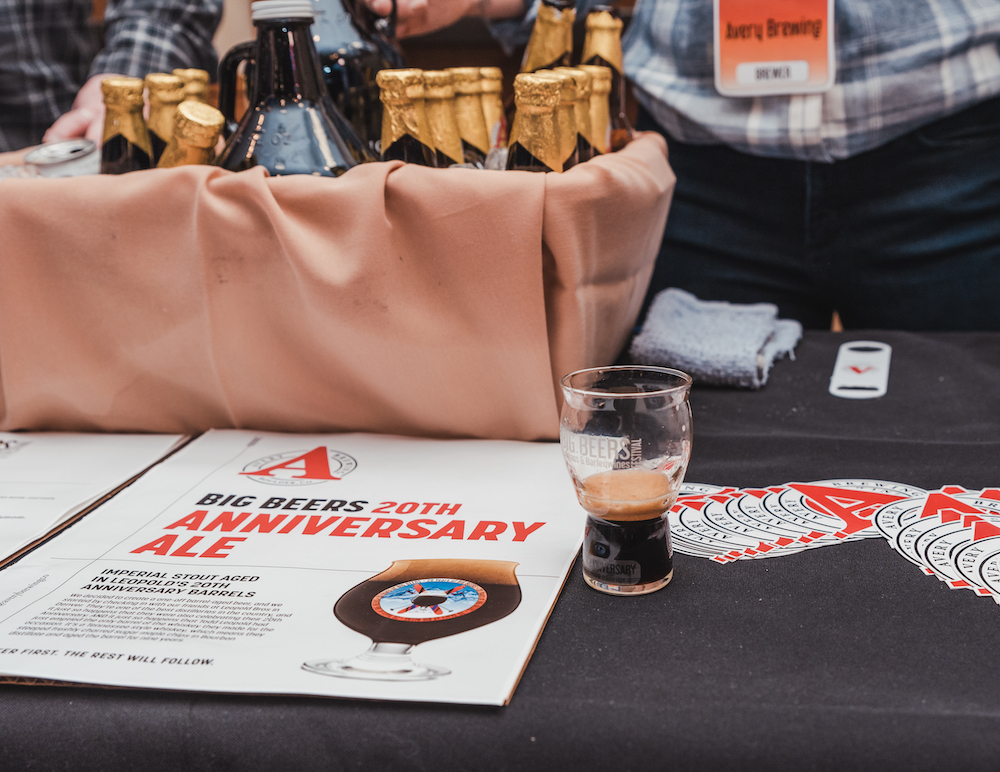 As for our other best of's from the weekend, we'll avoid repeating many of the standouts we knew would impress, including the obvious like Beer: Barrel: Time, Brew3000, Metaberry w/ Cognac Vanilla, Derivation #13, which truly was one of the best of the weekend, and more, but we encourage you to revisit our preview of the event for those sure bets.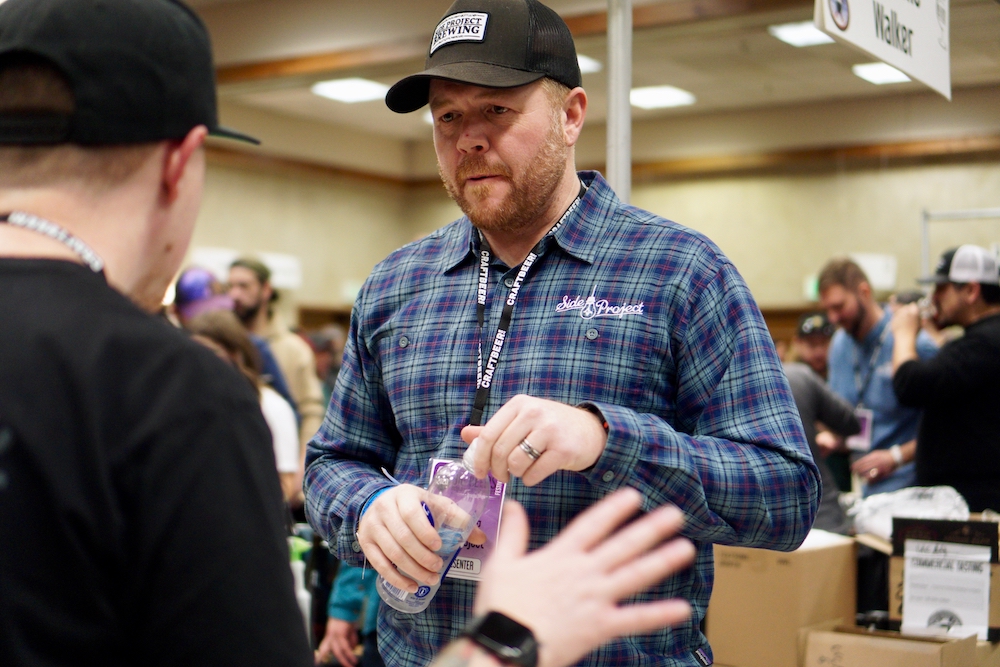 Within the Stout category, Amalgam's Festival Suit made its public debut and didn't disappoint with its harmonious blend of pecan, coconut, vanilla, and chocolate. While all those flavors would normally appear overly sweet, Amalgam once again proves to be able to find the perfect balance in their clean barrel-aged program.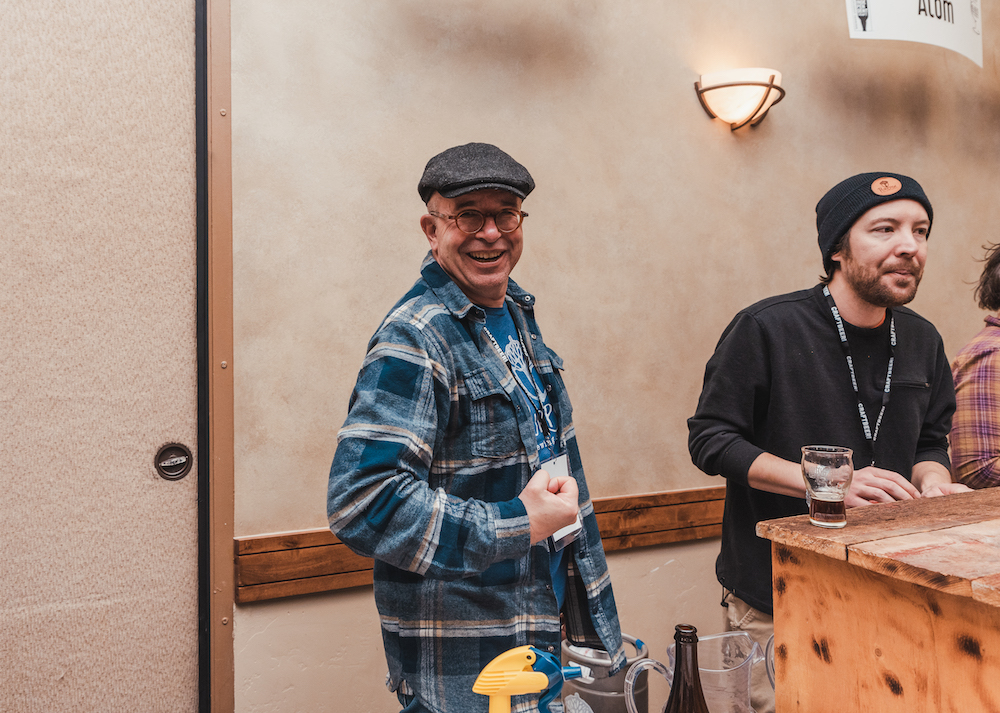 A pair of smaller breweries who truly wowed with a pair of Old Elk barrel-aged beers came from Purpose Brewing and Timnath Beerworks. Timnath has continued to rise on our radar of best new Colorado breweries, and Little Tank further emboldened our stance. Meanwhile, with Purpose Brewing's Smoeltrekker #077, the initial description that included the use of both sour barrels & clean Old Elk whiskey barrels raised some eyebrows, but who are we to truly down the barrel-legend that is Peter Bouckaert. Purpose also knocked it out of the park with Floofed Up, a beautiful and deceptively easy-drinking Pilsner featuring prominent notes of Huell Melon hops.
Meanwhile, despite having an inkling that Alvarado Street Brewing's Chop N Scrape BA Imperial Stout with Vanilla, Highland Park Brewery's Barrel-Aged Late Night, and Burns Family Artisan Ales' LawHammer Solar Eclipse would impress, they truly exceeded expectations among all of our staff.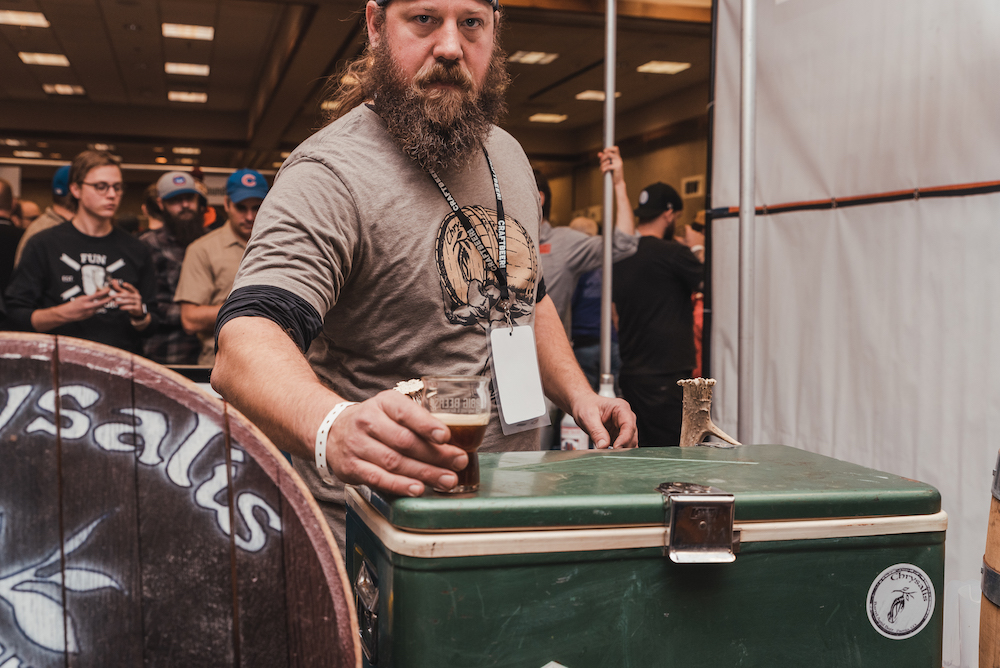 In the realm of Wild and Sour Ales, our biggest surprise of the weekend came from Shawn Larson of Chrysalis Brewing out of Paonia. While having opened less than a year ago, their entire lineup completely blew away our entire team. Most notable, was their Sour Chamomile Saison, which perfectly showcased a natural sweetness from the use of local honey to balance oak forward flavors and a funky finish.
The other truly exemplary surprise in this category came from 6-year old Mad Fritz out of California's wine country. Perhaps it was influenced by Founder and Master Brewer Nile Zacherle's seminar with John Holl, in which he described sourcing single variety barley that is personally milled, along with the use of self-procured water and hops that added to the mysticism behind his incredible lineup which featured Local Origins Farmers Ale, an aptly named Saison / IPA hybrid.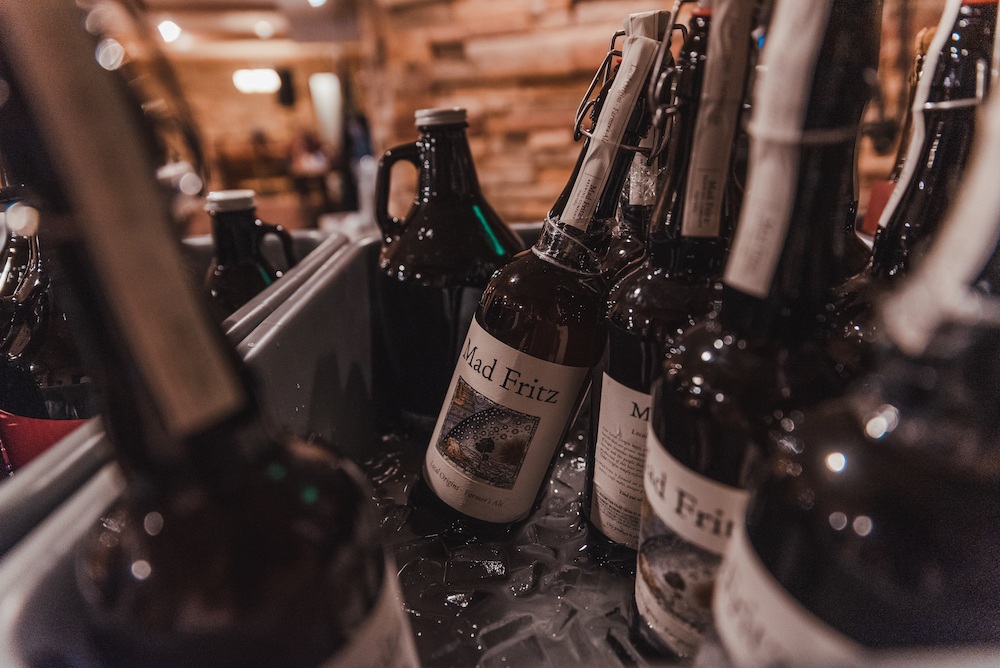 Casey Brewing and Blending once again showed up in a big way both with their stacked lineup during the commercial tasting, but also with Stout Tribe, and impressive Imperial Stout with Vanilla collaboration with Mikerphone Brewing.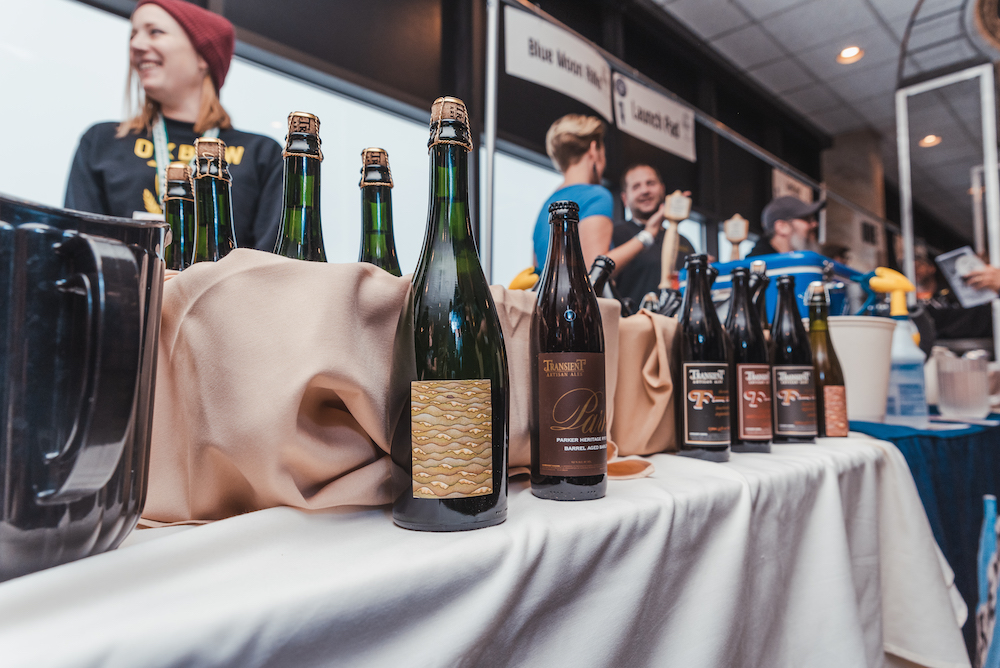 Two of the best from the weekend included Jester King's Urban Mutation, a beautiful Barrel-Aged Saison refermented with Motueka and infused with local honey, as well as Transient Artisan Ale's Absinthe Anachronism, a truly mind-blowing spontaneous Wild Ale aged in Absinthe barrels. While we knew to expect big things from Transient, the aforementioned Absinthe Anachronism along with their incredible lineup of barrel-aged Stouts easily made them one of the stand-out overall breweries from the event. And Atom Brewing not only brought the fun with their porron, but truly impressed with Atom's Apple, a Barrel-Aged Wild Ale blended with apple juice.
When it came to beers that fell in the lane of Barleywines and everything in-between, Liquid Mechanics' Pocket Full of Shells, completely dazzled us with their use of Coconut and Vanilla to add a deeper dynamic to our understanding of barrel-aged Barleywines. Rowley Farmhouse Ale's Body Isn't Life Barleywine exceeded expectations, and Launch Pad Brewery commanded our attention with Lauzon Biere de Garde and Soyuz Barrel-Aged Stout with pecans.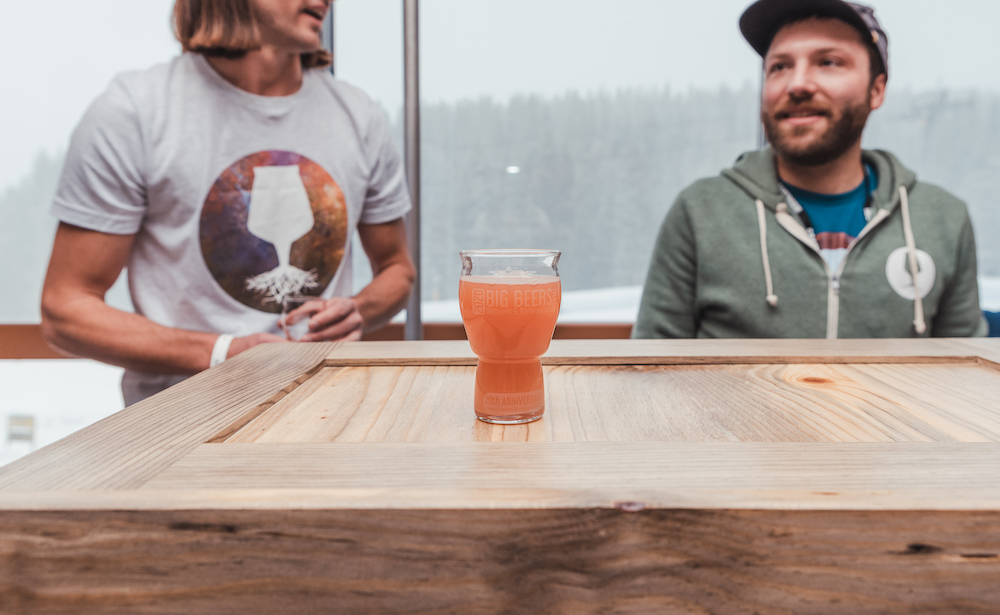 On the hoppier side of things, Odd13's Villainous Vic, Mash Lab's Double New England IPA and Fiction's Fan Fiction were all tremendous representations of the Hazy IPA category. And Telluride Brewing's Galloping Juice #2 was the real surprise, with its experimental use of Mosaic hop terpenes, but we'll have more on that coming down the line. Also Knotted Root's Double Vanilla DDH Thick Strawberry Goo, changed our perception of a smoothie-style Berliner Weisse in all the right ways.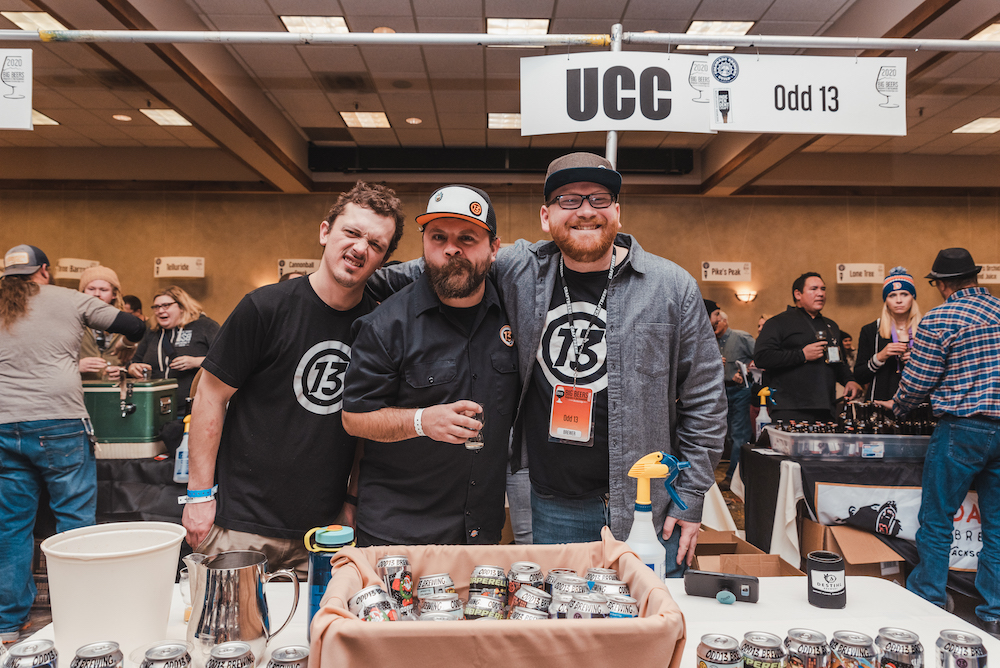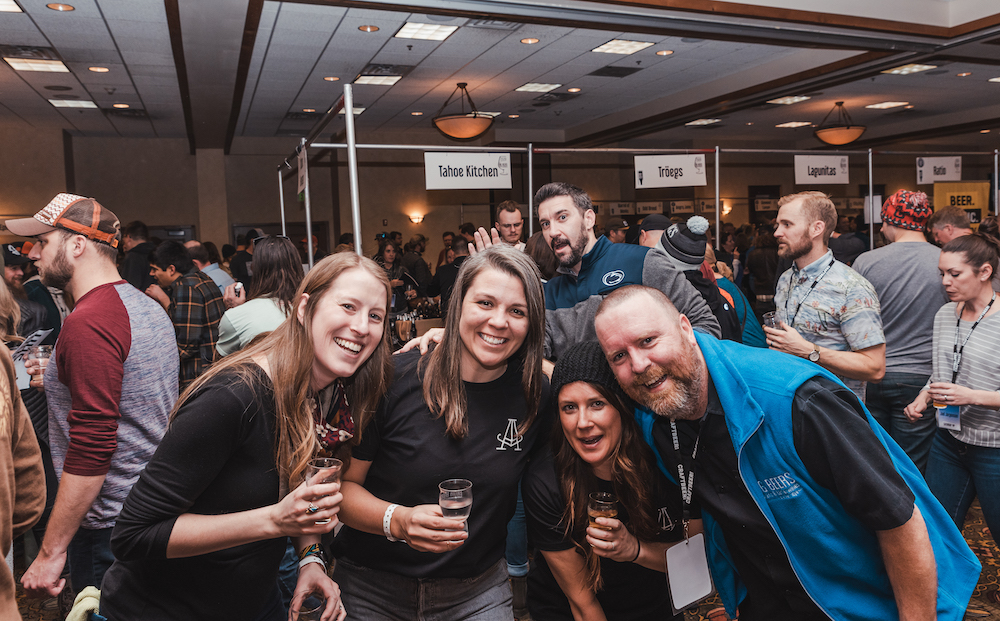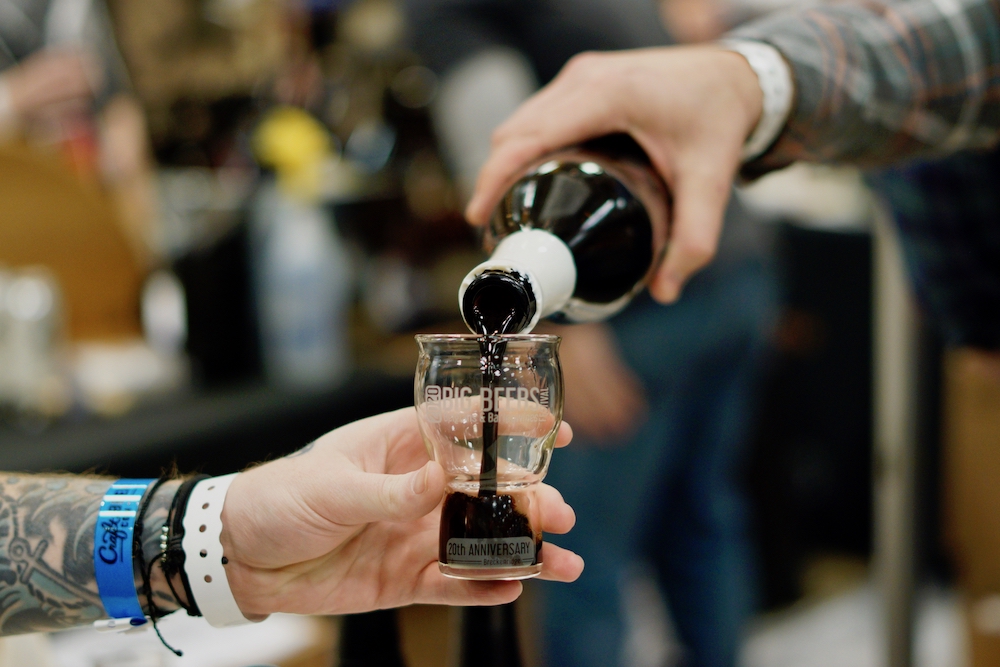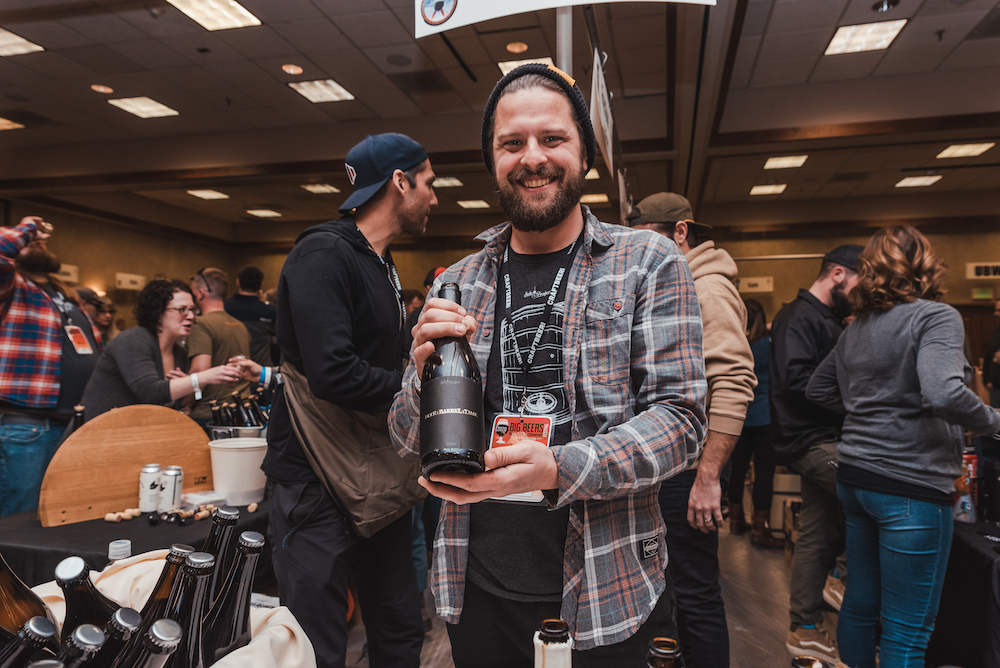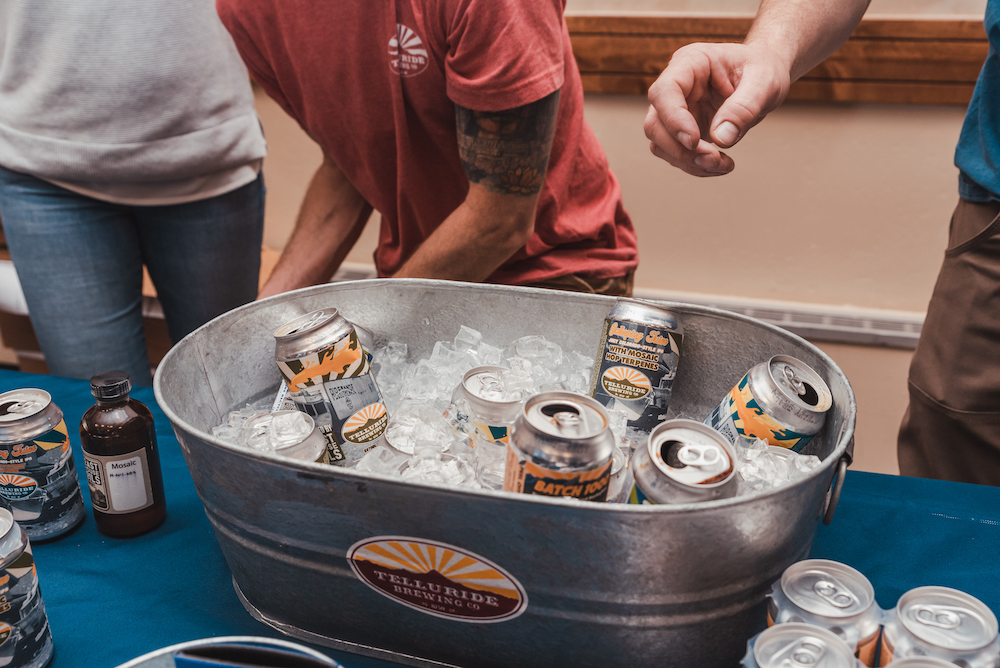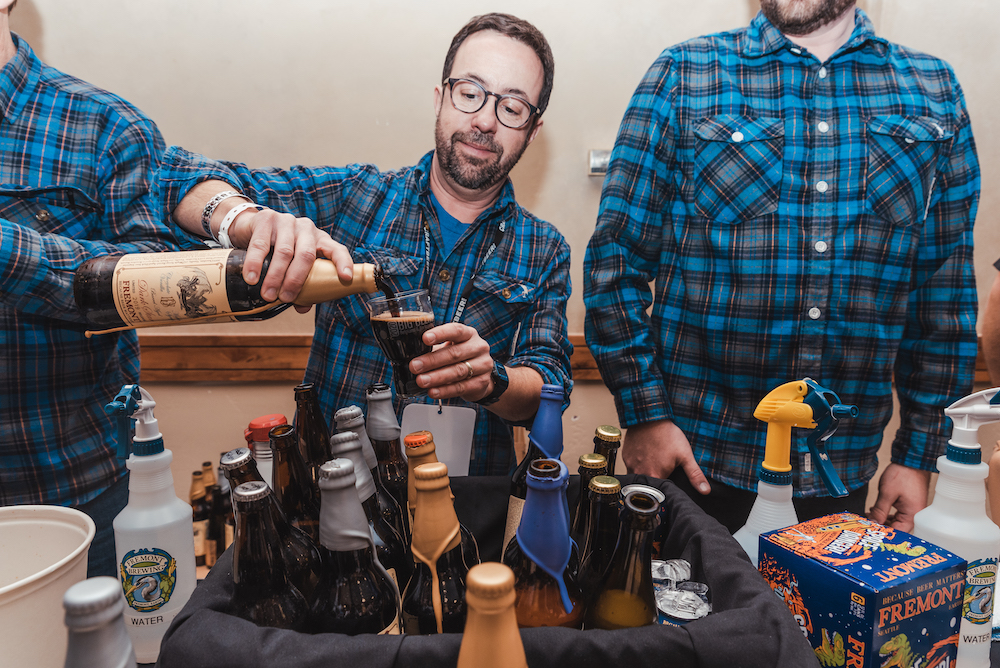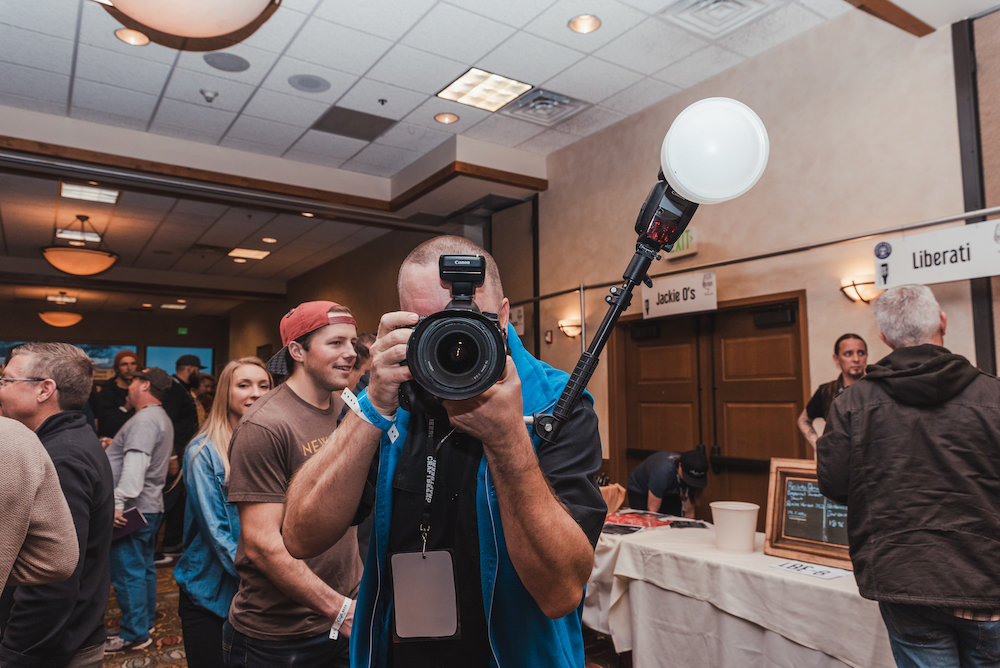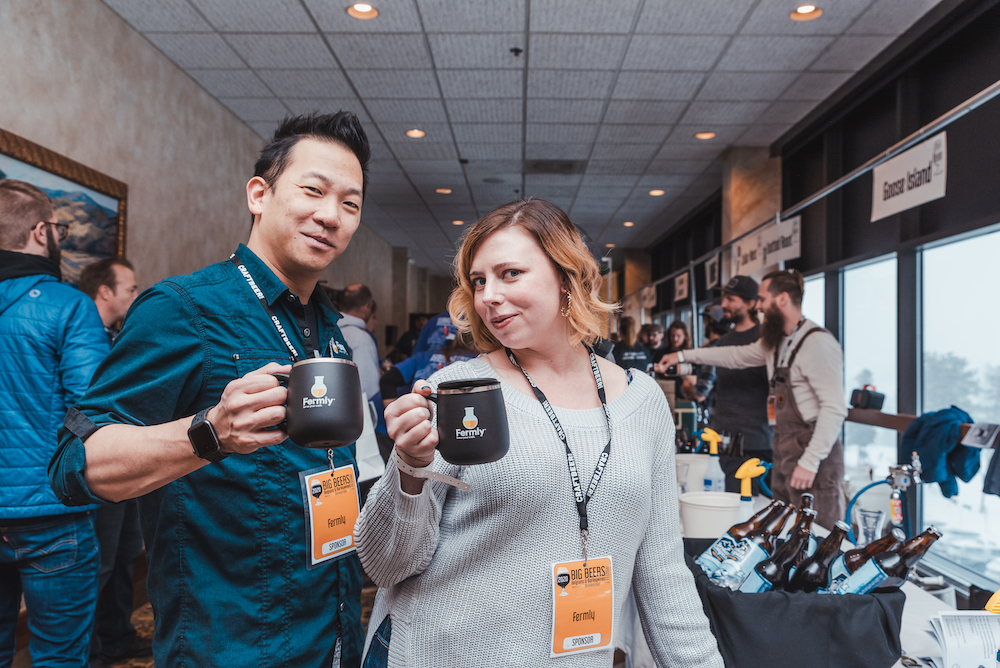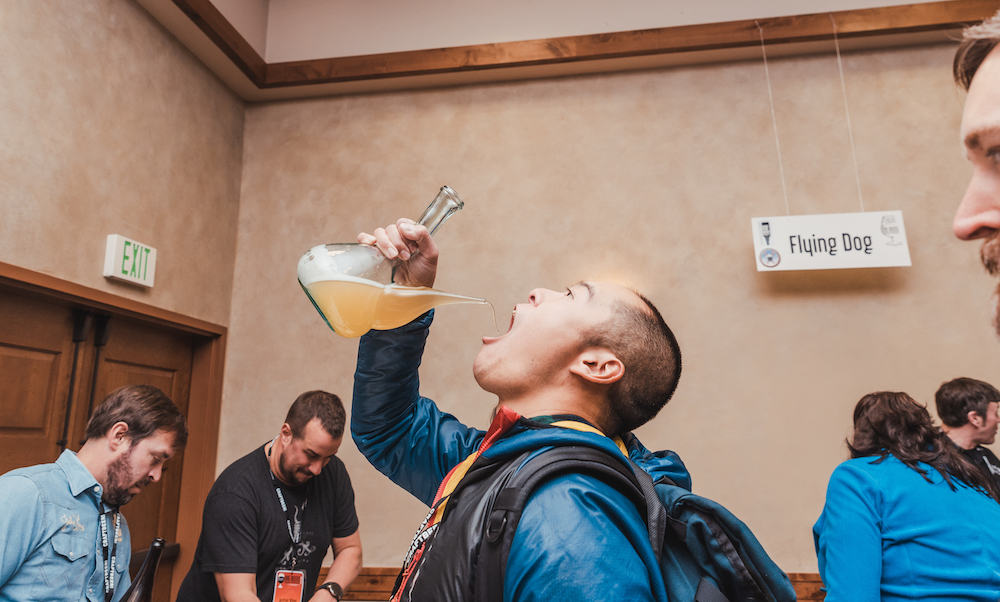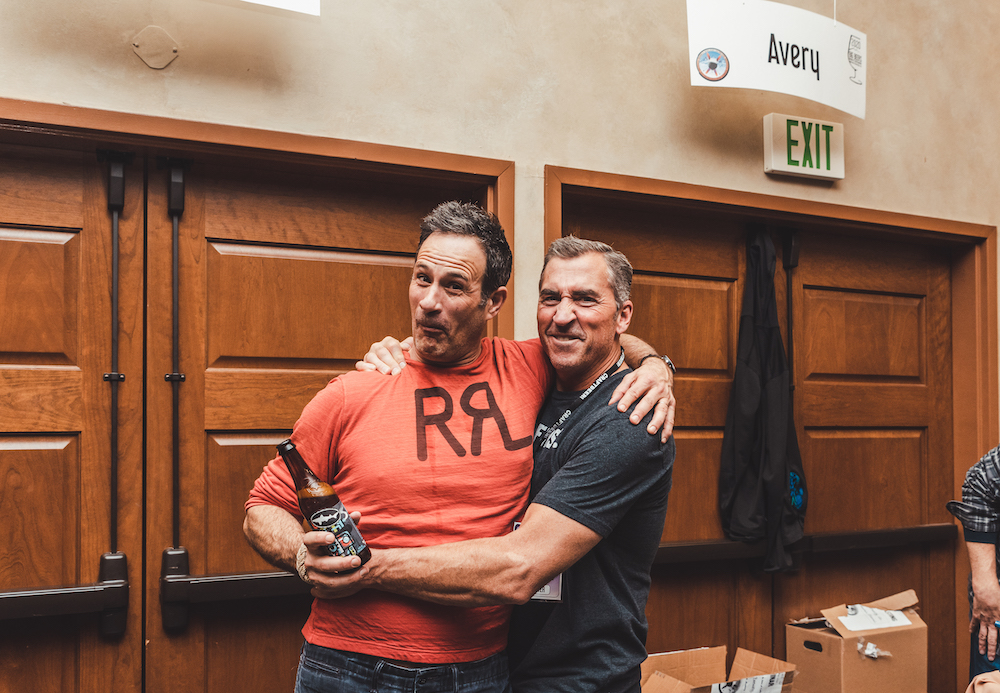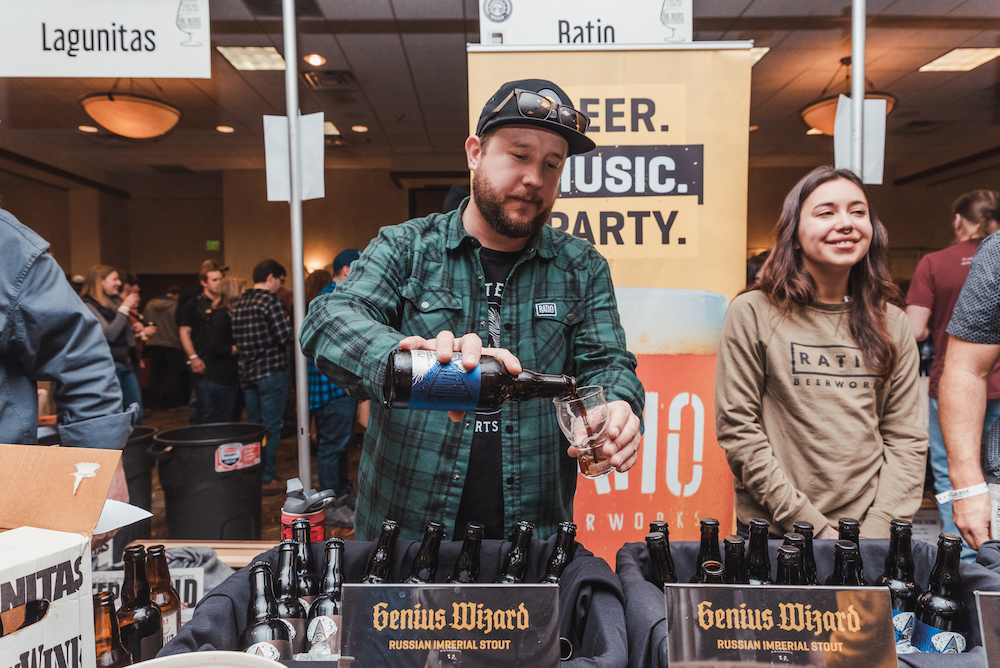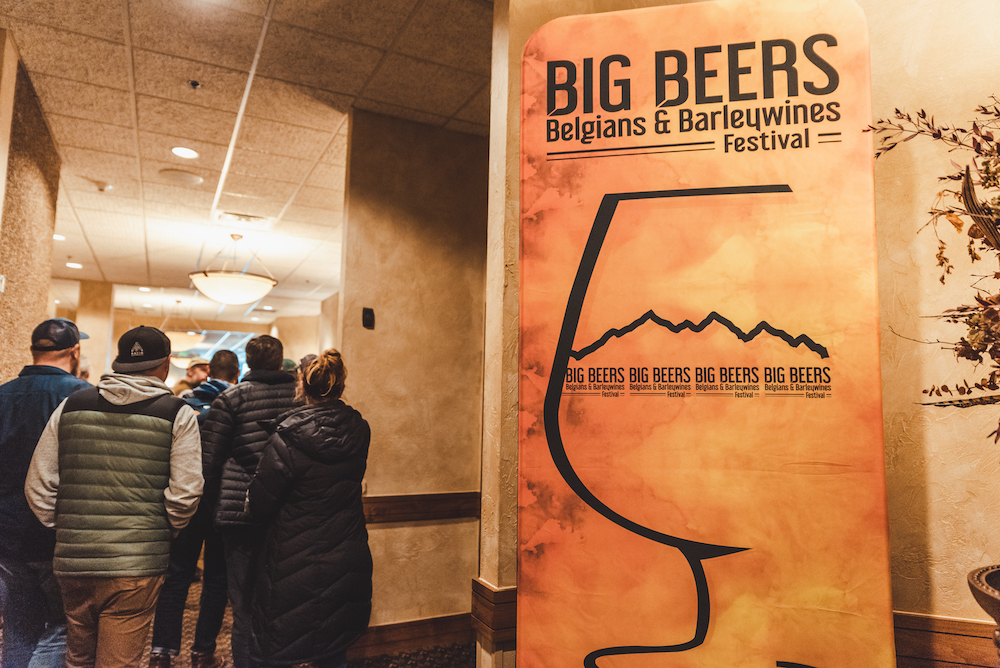 Article contributions from Karen Mills, Stacey McMahan, Chris Myers, Chris Day, and Sami Hartman
Cover photo by Karen Mills
---