No Comments
Virtual Happy Hour Do's and Don'ts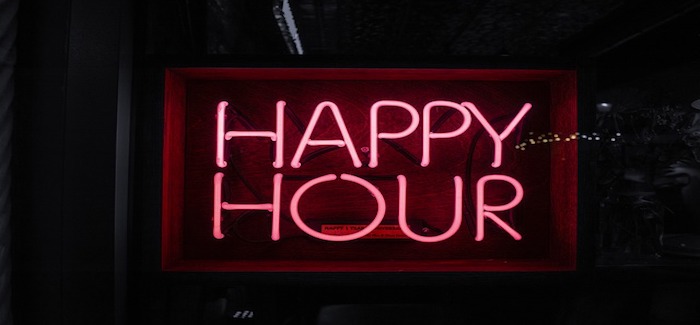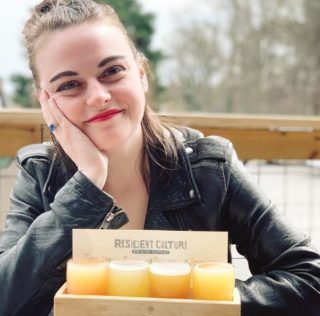 We all can agree we miss happy hours at an actual bar or brewery. Thankfully, with technology and the advent of to-go beers, we are fortunate enough to be able to have virtual happy hours with friends and family. After spending roughly 42,000 hours on virtual happy hours, here are some do's and don'ts that will help make your time online even better! 
Scheduling the Happy Hour
Do: Despite being at home 24/7, it's always smart to actually schedule the virtual hang. Most still have responsibilities, whether working from home, parenting or even attending other happy hours. Scheduling a virtual happy hour is not only respectful, but it gives you something to look forward to. Once scheduled, send out a calendar invite as a reminder to hop on the call. 
An added bonus: if you have a recurring happy hour with the same group of people, it gives you a nice touchpoint as to which day of the week it is. 
Don't: Invite every single person you know to the happy hour. A manageable size is no more than seven screens, assuming some screens will have multiple people on it. When this isn't attainable, such as on a work happy hour, attempt to have a "moderator" who can ask questions, mention someone who hasn't spoken in a while and try to curb everyone talking at the same time. 
Technology
Do: Choose an app that is easily accessible and, ideally, has a gallery view. Both Houseparty and Facebook Messenger video calls allow for a gallery view and are free with an unlimited amount of time. Zoom is great but has a 40-minute limit on calls of more than two with the free account. However, if one person in your crew has access to a paid Zoom account, everyone else just needs to click the link without worrying about the time limit! Google Hangouts is one of the easiest to use but doesn't have the gallery view. Decide ahead of time what app your group will be using, and if a link is required, make sure to put the link in the event invite.
View this post on Instagram
Don't: Forget to mute yourself when needed. The mute button is a great tool when you are on a call with many people since feedback can be an issue with the audio. If you're on a call with a smaller group, you shouldn't need to mute yourself on a regular basis. Additionally, please just leave your laptop where it is if you need to go to the bathroom; you wouldn't ask everyone at an in-person happy hour to join you in the bathroom.
What to Do?
Do: Typically, a happy hour consists of drinking and chatting… so continue to do that! Ask everyone to come equipped with suggestions of things to do—a TV show to binge, a craft to work on, a movie to watch, a book to read, a game to play, a recipe to make or a local beer to try. Furthermore, once on the call, everyone can go around and discuss what they're drinking, especially if you've got a group who loves craft beer as much as PorchDrinking does! 
Virtual games like the Jackbox Party Packs are also a great way to spend a happy hour. While different from your typical "bar game," they're simple to set up and all you need is your phone and one person with a copy of the game. 
Don't: Spend the entire time talking about COVID-19. This is difficult, as our lives are so permeated by the epidemic right now. A happy hour with friends and/or family is meant to provide stress relief and levity, and spending another hour on the topic will only do the opposite. This isn't to say there shouldn't be any discussion, but ideally, you can spend time just chatting with friends with a delicious craft beer in hand!
Most Importantly…What to Drink?
Do: Have a beer you've never had before or try making a new cocktail! Bonus points if you're able to support a local brewery with your purchase. Or, if you haven't had the chance to stock up on some new brews, break into a cellar beer you've been looking forward to trying; what better reason to open one up than a quarantine?
View this post on Instagram
Don't: Have something you don't like? There really isn't a don't here; simply enjoy your drink and your virtual company.
Living in unprecedented times is confusing and difficult. Seeing friends and family, even virtually, can help; and if you're ever in need of a beer recommendation for your happy hour, check out any of our many e!
---