No Comments
Hop Butcher For The World | Your Wish Is Granted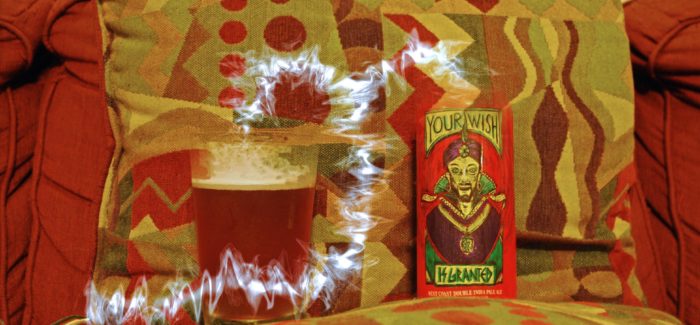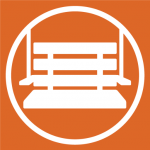 I recently went to a carnival. After surviving the Tilt-A-Whirl, ring toss, and the tamale boat, I needed something to wash it down. Unfortunately, the carnival was sponsored by AB-InBev, so all they had was Bud Light. I wandered around and found a fortune telling machine by the Port-o-Potties. Braving the stench, I put a dollar in quarters in and saw Zoltar's face light up and move, asking me for my wish.
"I wish for a quality, refreshing beer with some hop bitterness and is easy drinking," I yelled.
A card came out saying, "Your Wish Is Granted." I looked around, then went back to the beer tent and didn't see anything. I did, however, beat the milk jug game. (Thanks Zoltar!) Zoltar's prophecy finally came to fruition the next morning as I opened my fridge to see a 4-pack of Hop Butcher For the World's Your Wish Is Granted.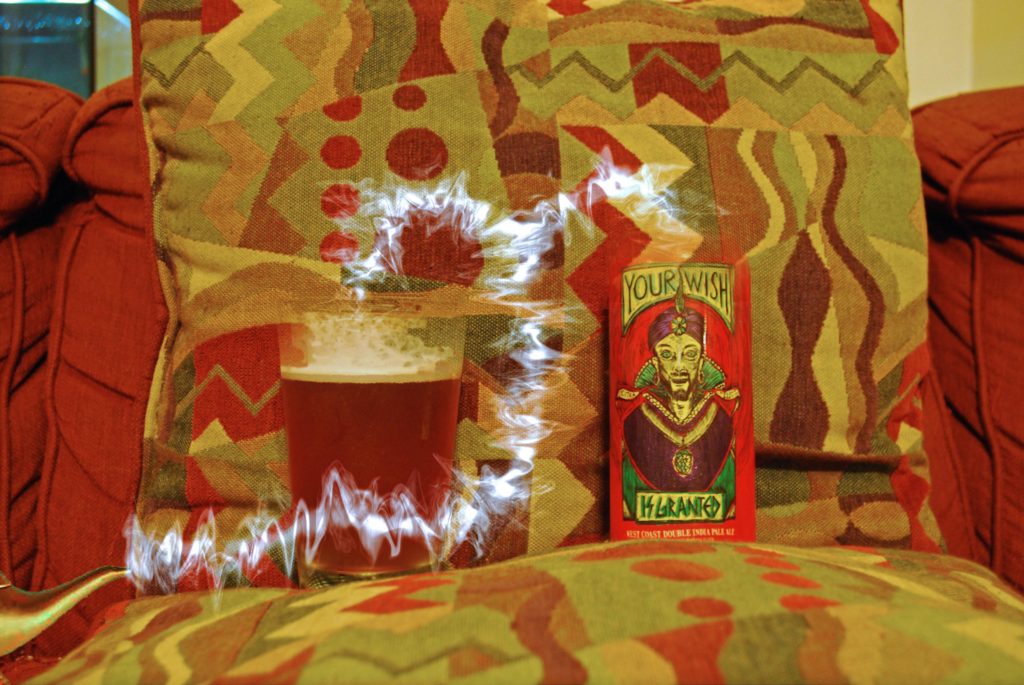 Formerly South Loop Brewing Company, Hop Butcher For the World (or Hop Butcher for short) currently brews out of Aquanaut Brewing Company on one fermenter once a month. Your Wish Is Granted is a double IPA made with a mix of Pilsner and 2-Row malts, then hopped and dry-hopped with Citra and Nelson Sauvin with no fining agents used.
Your Wish Is Granted pours an amber color with about two fingers of head that quickly dissipates with a thin layer left lingering. You can keep tabs on others in the bar secretly (kind of) as this beer is very clear thanks to the Pilsner malts. Aromas of white wine and a mélange of tropical fruit – mainly pineapple, papaya, orange and mango – greet the discerning sniffer.
The effervescence is readily apparent upon hitting the tongue. The double IPA bitterness is present at the beginning, followed by juicy pineapple and orange. With little to no alcohol burn, this 8% beer drinks closer to 5% and tastes what I imagine a pineapple soda would.
Your Wish Is Granted pairs well with the beach and hot summer days, as the effervescence and fruit notes quench your thirst and the lack of perception of alcohol means you can enjoy a 4-pack of it way too easily. Too bad my wish can't be granted like this everyday.
Craig Gonciarczyk is a middle school teacher and currently co-hosts the ABV Chicago craft beer podcast.
---