No Comments
The Brewing Projekt | Dare Mighty Things IPA Series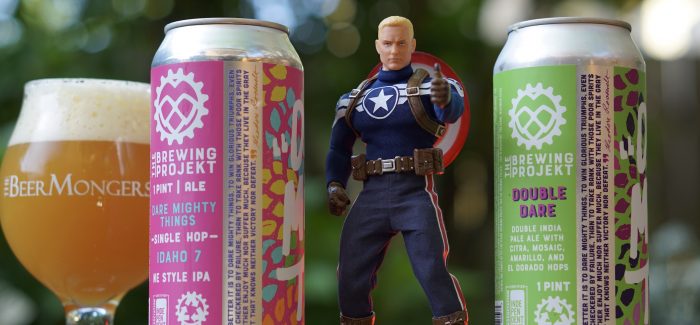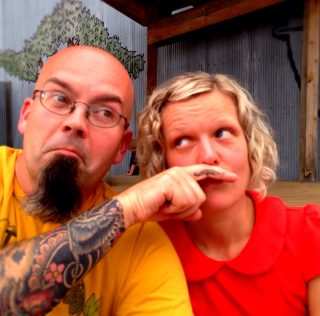 The Brewing Projekt Dare Mighty Things Single Hop IPA and Double IPA are something to be grateful for during the monotonous hours of being at home. This brewery located in Eau Claire, Wisconsin, is almost five years young and truly making pieces of liquid art. They absolutely crush this experimental Hazy IPA series, and their fruited beers are out of this world. Don't pass if you have an opportunity to open one of these beers. Even here in the Pacific Northwest, we're fortunate enough to be getting a few drops every couple of weeks and the beer community couldn't be happier. These are challenging times and this beer is a reminder that we can persevere this pandemic and all enjoy a great craft beer for some sanity.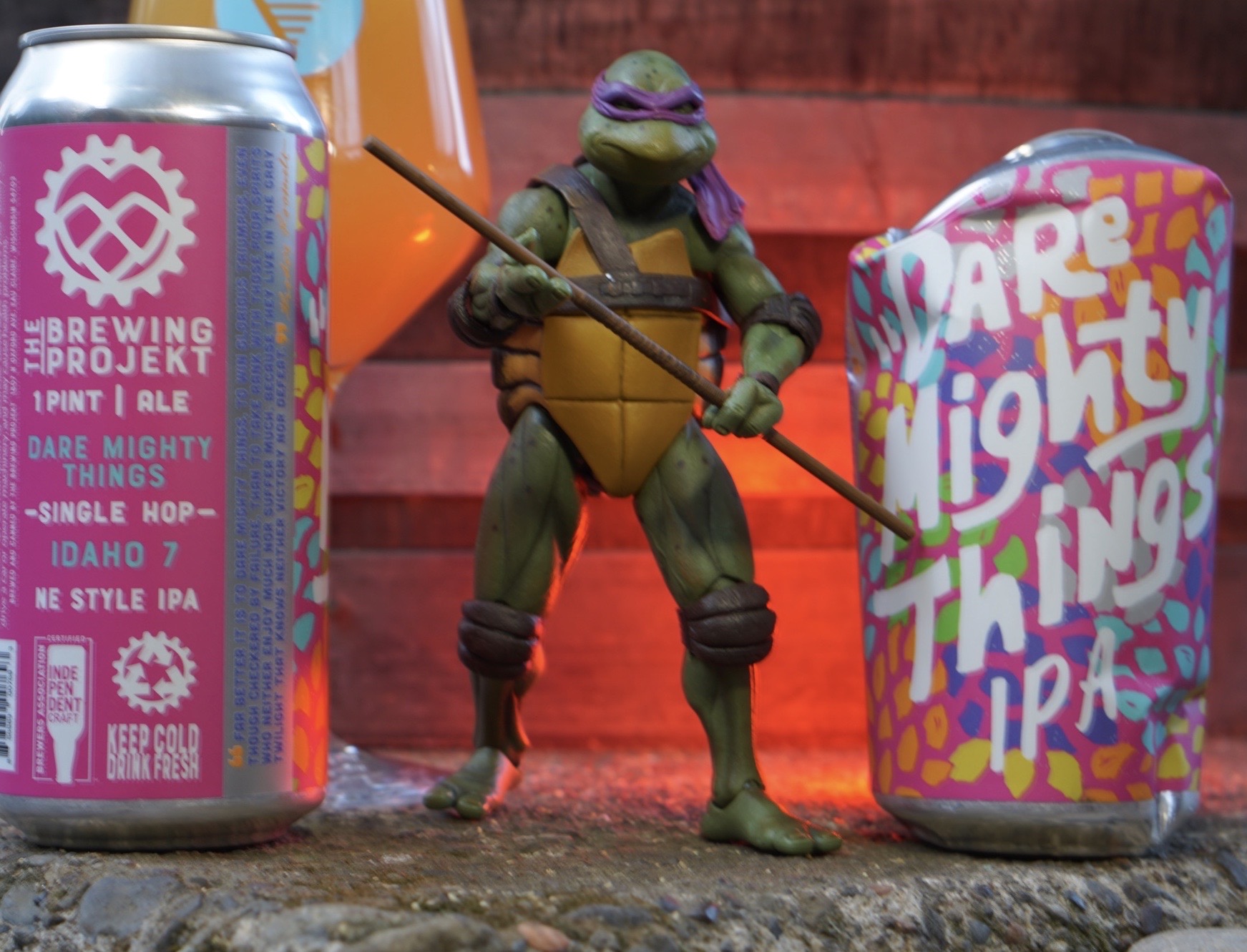 The Dare Mighty Things Single Hop showcasing Idaho 7 hops is a perfect golden color with a light cloudy haze and 6.4% ABV. It pours with a nice white head with just a trace of lacing and has a tropical bite on the nose. The soft silky mouthfeel is followed by bursts of Mango, Tangerine, and Pineapple and some smooth herbal dankness. It has a clean nice finish making it an absolutely delicious beer all around.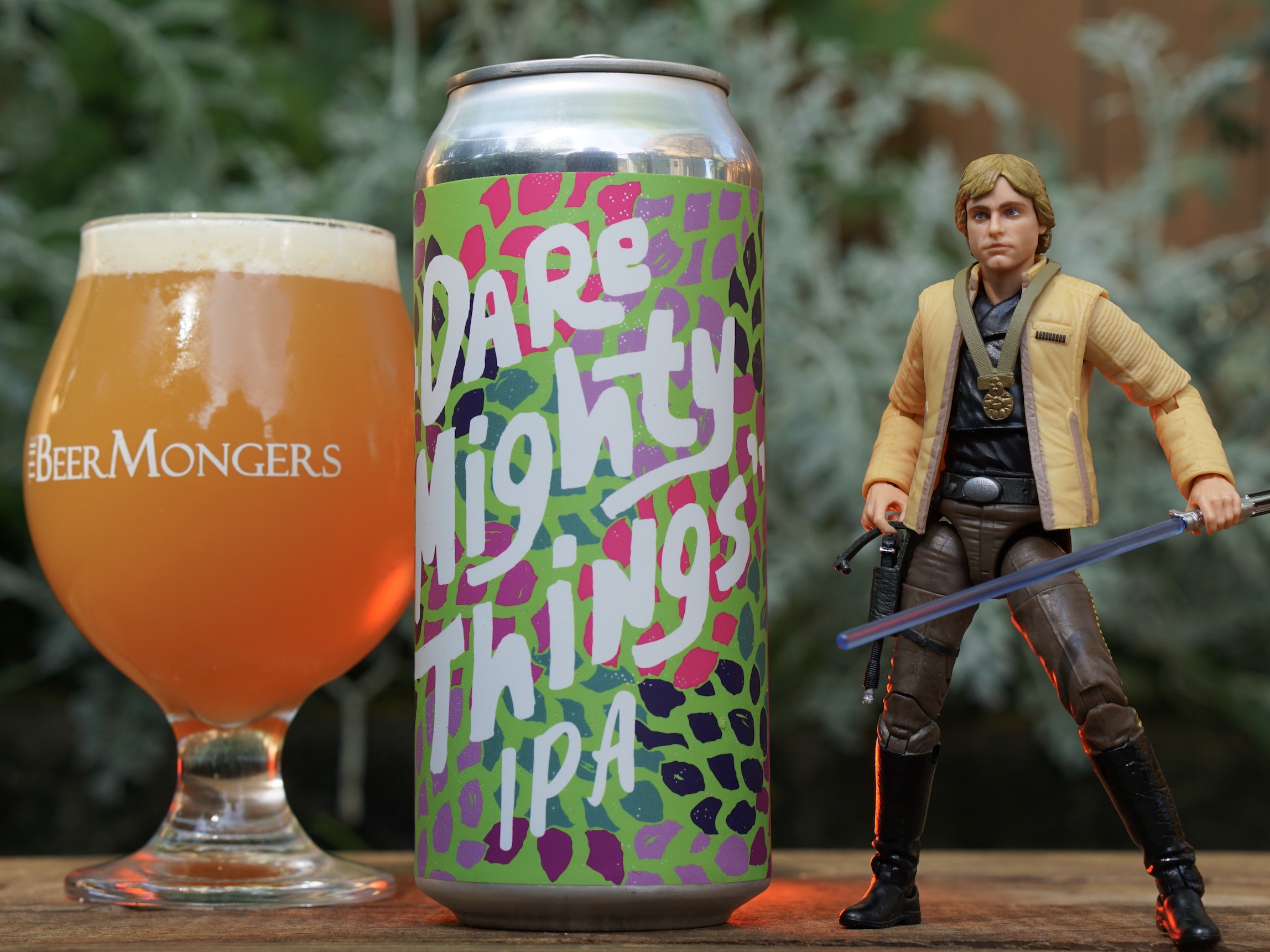 The Dare Mighty Things Double IPA has a roundup of hops with Citra, Mosaic, El Dorado and Amarillo. It also pours a nice hazy golden orange color which is like fresh orange juice with a slight medium head foam with tight lacing. The flavor profile is complete with grapefruit, citrus peel, peach and bright pineapple. As a DIPA it has a remarkably soft mouthfeel that finishes dry with some citrus peel. It's easy to forget this is 9.1% ABV and drinks so smoothly it will hit you straight in the face if you're not careful.
The Brewing Projekt currently distributes to nine states and we are grateful that Oregon is getting some of their delicious beer. These beers are supported by some awesome people along the distribution chain. Supporting good people who care about the beer community they reside in as well as the craft beer community brings us all closer together during these challenging times.
As best said by Theodore Roosevelt, "Far better is it to dare mighty things, to win glorious triumphs, even though checkered by failure… than to rank with those poor spirits who neither enjoy nor suffer much, because they live in a gray twilight that knows not victory nor defeat."
---