No Comments
Jester King Newly Reimagined Outdoor Space is a Hit with Socially-Distanced Drinkers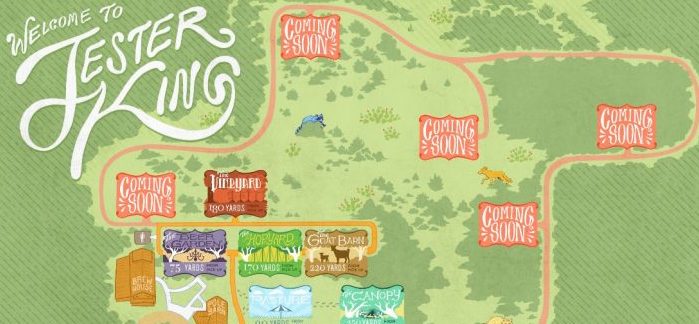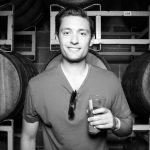 Austin, Texas' Jester King Brewery is many things to many people—it's an esteemed farmhouse brewery, popular community gathering space, a bustling farm with pet goats and more. So, when the COVID-19 pandemic forced breweries across the nation to readjust their business models, the popular brewer was well-positioned to adjust in unique ways gives its business flexibility and available acres of Texas farmland. The result is Jester King Reimagined, a veritable Disney Land of Drinking that promises patrons several unique outdoor spaces to indulge in an array of Jester King's tasty spontaneously-fermented and mixed culture beers, whilst also adhering to current CDC and social distancing protocols. Since opening May 29, the new outdoor drinking concept has been a hit with drinkers and outdoor enthusiasts alike. 
JESTER KING REIMAGINED

Jester King will be re-opening Friday, 5/29 in the mold of a park offering picnic grounds and hiking trails for our guests to enjoy across our 165 acres of Hill Country land!

Here's all the details and how to book a visit!https://t.co/ibkdKaTxLn pic.twitter.com/SIay7ym19Q

— Jester King Brewery (@jesterkingbeer) May 27, 2020
The 165 acres of space on the Jester King property have been transformed into six unique drinking experiences, each 250 feet apart from the other. Areas include:
THE BEER GARDEN: the live oak tree grove next to the brewery, familiar to many of our prior guests

THE HOP YARD: shaded green space next to our nascent hop yard along our farm trail

THE GOAT PEN: more shaded space next to the dwelling space of our magnificent goats

THE VINEYARD: picnic space beneath an enormous live oak tree in our now two-year-old vineyard

THE PASTURE: the wide-open expanse looking to the south of Jester King Kitchen. Shaded tables line the western boundary of live oaks and ash junipers.

THE CANOPY: a beautiful, densely shaded grove hiding in plain sight at Jester King for the last decade
According to Jester King Founder, Jeffrey Stuffings, the idea to utilize the space in new ways came from the understanding that their current model, pre-COVID-19, would not work for their current reality. Jester King instead leaned into its farmhouse traditions and acres of outdoor space to create something new and inventive. Sharing these new plots of lands with patrons is something that is unique to the brewery and helps beer drinkers get closer to the true meaning of the Jester King brand, albeit with a bit more distancing. 
"We knew our old model wasn't appropriate for this time, and the land was something we thought would be special to share under the circumstances. There are some cool spots around Jester King that we felt people would enjoy visiting when we reopened," said Stuffings.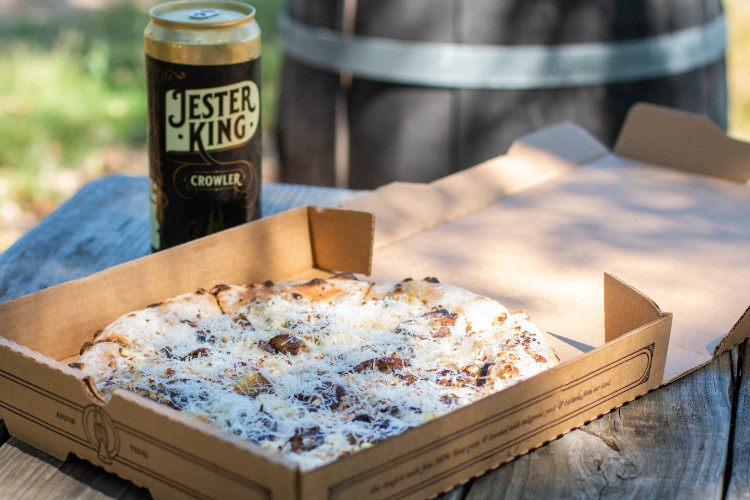 For anyone that has enjoyed a beer outside while social distancing in recent weeks, one of the biggest concerns is access to a nearby restroom. Jester King confirmed that each of the spaces that are a part of Jester King Reimagined that are currently open on the property is within 250 yards from a bathroom, with multiple bathrooms open and available to guests. Each space also has hand sanitizer. 
For drinkers interested in stretching their legs further, a new two-mile nature trail, created by Jeff's brother Michael and farmer Peppy, runs throughout the new experience. The trail will also connect the current spaces to five new spaces, which will be announced in the coming days.
With the opening weekend and subsequent days of drinking at Jester King's new, reimagined, outdoor experience in the books, general manager Alison Scott says the feedback from customers has been "overwhelmingly positive." Instead of just sticking inside the confines of the familiar Beer Garden space, Scott was pleased to report that all lands were booked during the first weekend. "I was initially a little worried that most guests would want to stay in the Beer Garden, and not venture out too much, but I was pleasantly surprised. The community seems to really be embracing the new model of service for Jester King."
Drinkers looking to experience Jester King's outdoor experience can reserve their slot and requested space via Tock—limit of six people per party. Once seated, drinkers will be able to order food and drink from a full online menu accessed by a QR code at the table for subsequent pickup at their pole barn. All ordering and payments will be done virtually. 
Cheers!  
Feature image courtesy of Jester King's Facebook.
---