No Comments
Threes Brewing | People Power Pilsner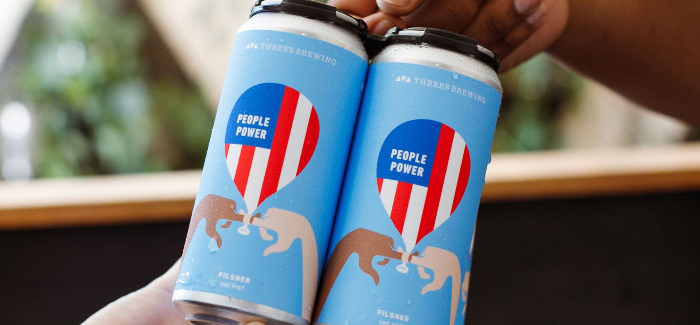 People Power Beer is a charitable collaboration started by New York's Threes Brewing in 2018. Raising funds to support the American Civil Liberties Union (ACLU), it symbolically launches on July 4th with participating breweries releasing their own version up to Election Day this November.
According to the Threes' website:
Breweries are pillars in local communities and gathering places in our neighborhoods, and we therefore felt uniquely positioned to rally other civic minded breweries to join us in helping to raise awareness of the ACLU's work to bolster civic engagement and uphold principles of equality and freedom that are crucial to the health of our democracy. We named the People Power Beer initiative after an ACLU program of the same name, a mobilization effort intended to effect meaningful policy change at the local, state and national levels.
Over 85 breweries from across the country have signed on to participate for 2020 so far—a list can be found at the bottom of the People Power website. Each brewery can make whatever style they choose, and they must commit to donating at least ten percent of the proceeds to the ACLU.
Well known for supporting a variety of causes, Threes is not likely to hear "stick to beer" from their customers. In addition to this release and others that have supported the ACLU, Threes has also raised money for the NAACP. More locally in New York, they have supported the Trust for Governors Island and the Anti-Violence Project. They have also participated in other charitable collaborations like the Resilience project initiated by Sierra Nevada in 2018 to support wildfire victims, and more recently, All Together, organized by Other Half in Brooklyn.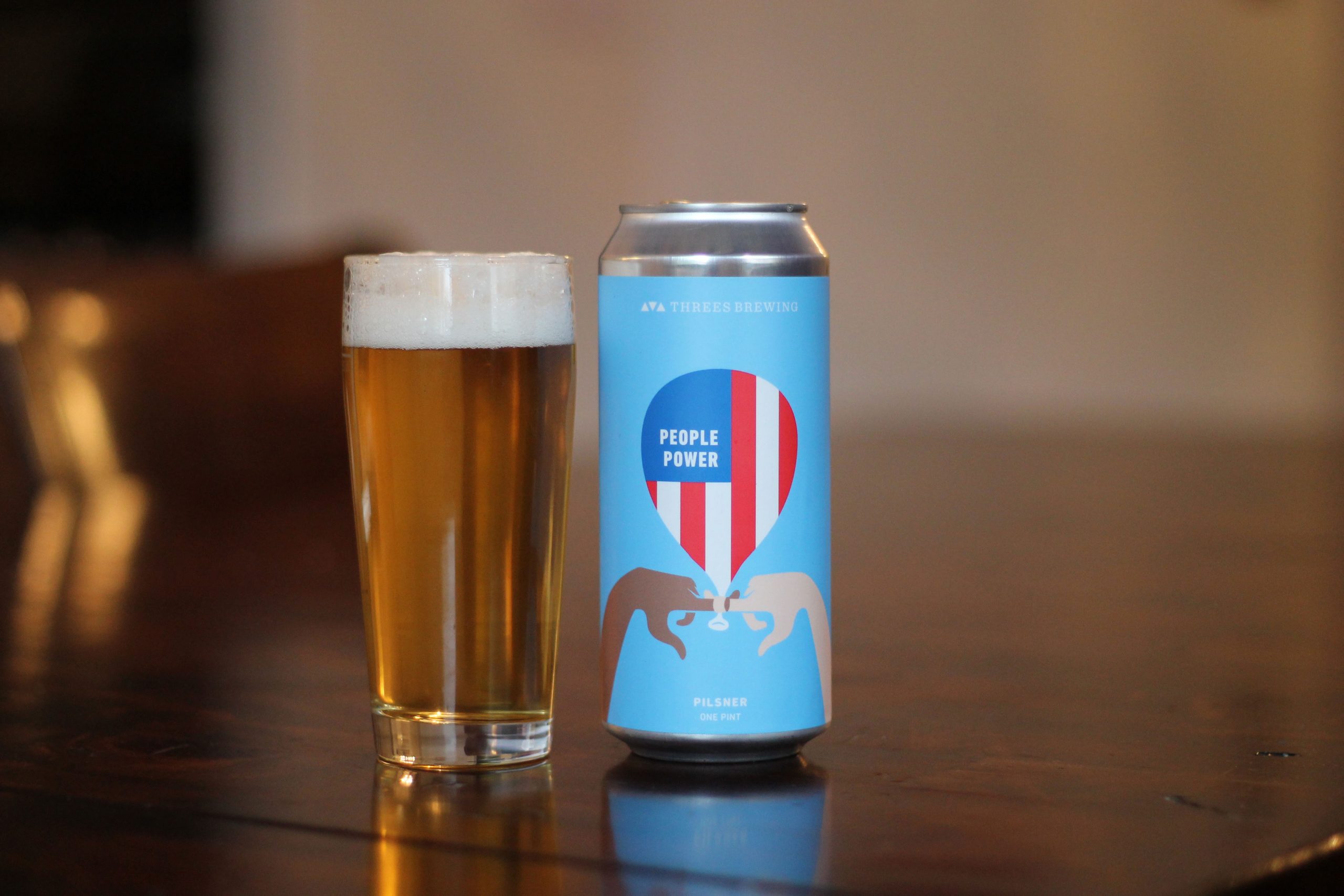 With their official launch on July 4th, Pilsner is a logical choice for Threes. The beer is bright, crisp and thirst-quenching. Perfect for a summer day. Their release is quite similar to Vliet, one of their core beers. However, unlike that beer, People Power is dry-hopped with Saphir. This aroma hop is relatively new, compared to the classic noble hop varieties, but its character is firmly within the tradition of these. It dominates the aroma of the beer, but in a subtle and restrained way. It is also hopped with Saaz and Spalter Select. Beyond the hop character, the beer is consistent with the classic German Pilsner style, with similar malt, yeast and water profiles.
https://www.instagram.com/p/CCGwV4iF2Io/
Availability of Threes' People Power is limited to New York State and Washington D.C., where you can have the beer shipped to you if your local retailer doesn't have it (it can also be delivered to you in NYC and Long Island). However, whether you're in these markets or not, you can still participate and donate. More information on the ACLU People Power movement can be found here, and donations to the ACLU can be made here. Breweries can still participate and are encouraged to join the cause.
Feature image photo credit: Threes Brewing's Facebook page.
---