No Comments
Wayfinder Beer & Great Notion Brewing | Cold Kush Hazy IPA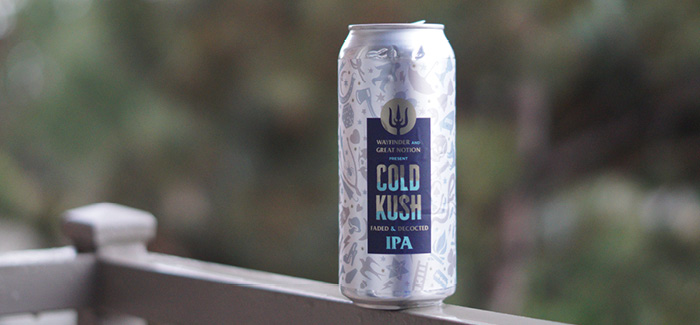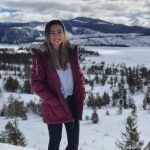 We're halfway through the summer and an undisclosed amount of weeks into quarantine, so it's only natural to keep reaching for "something new" to try. In this case, Cold Kush – Faded & Decocted IPA is just that something new to switch things up a bit. Wayfinder Beer teamed up with their neighbor, Great Notion Brewing, to create this deliciously hoppy, Hazy IPA.
The brewers from each respective brewery knew each other quite well already being neighbors in Portland. When the idea came about, Kevin Davey, Wayfinder's brewmaster, gave Great Notion a call and worked out the details over Zoom. When it came time to brew, Sam and Rob from Great Notion were able to come over and help out with the brewing process.
"It took a few Zoom chats to figure out the logistics," Kevin shares, "but we were able to stay six feet apart, gloved and masked, and decoct this adjunct brew in the real world. Loads and loads of Citra and Strata with ever-more Galaxy on the cold side."
Cold Kush was brewed with a malt liquor base, which creates the backbone to balance the hops that were added to make the Hazy IPA.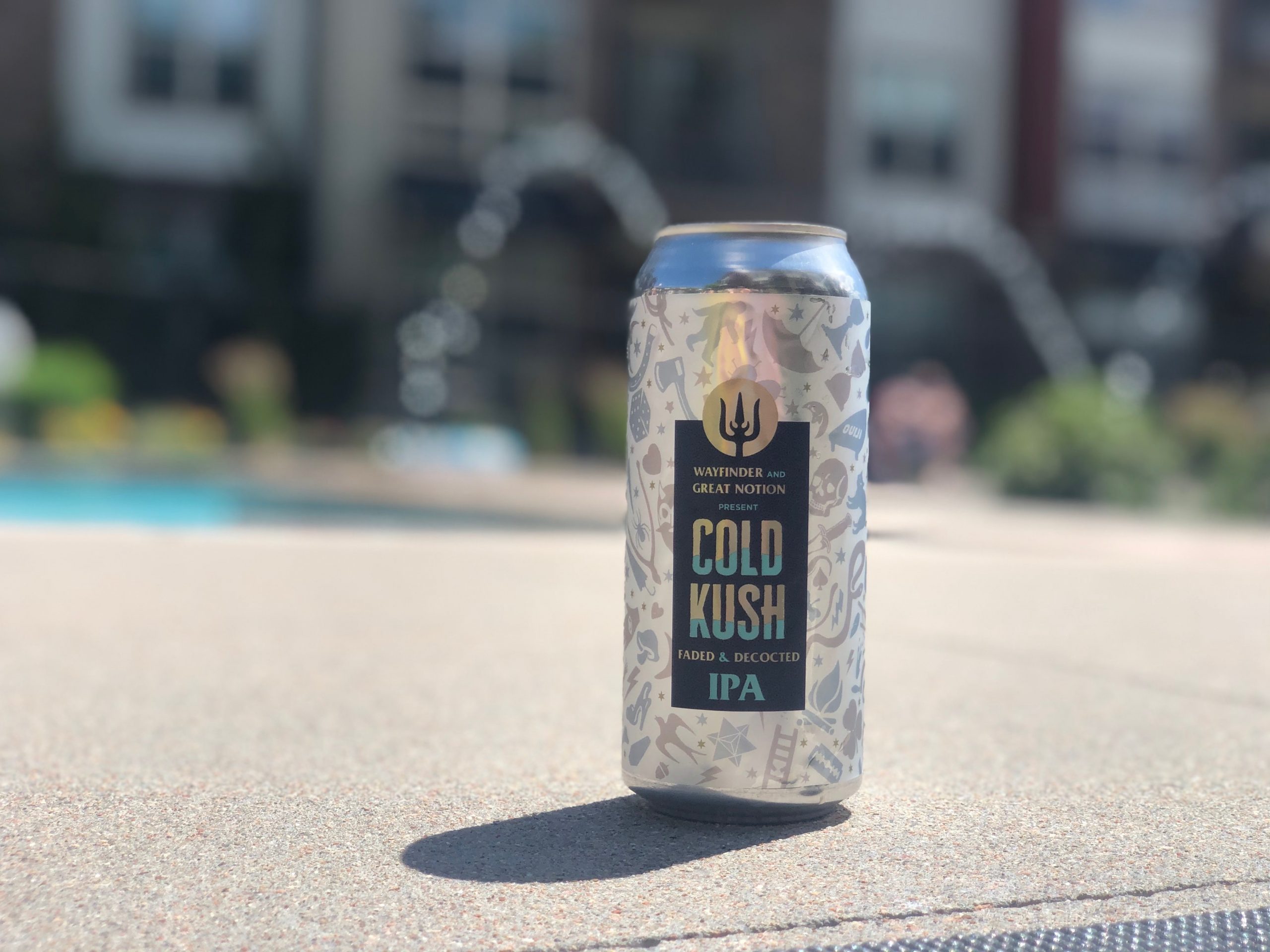 "We took care of the malt side of the brew and Great Notion, who's known for their haze, came up with the hops in the equation," says Kevin. "One of his brewers, Sam, brewed a private label with that hop combo and liked it when he tried it out on that."
When asked for his thoughts on the beer and how it turned out, Kevin shares, "I thought it was really good." He continues, "A lot of brewers use [collab days] as a time to hang out, but really it should be a melding of ideas and to learn something from the process. Great Notion is known for their hazies, while we are known for our lagers and clean brewing, so they showed us a couple of tricks."
When you taste the beer, it's a perfect combination of the strengths of each brewery; the love and passion for what they do shines through.
---