One Comment
An Ode to the Nutty | Why I Love Pistachio Cream Ales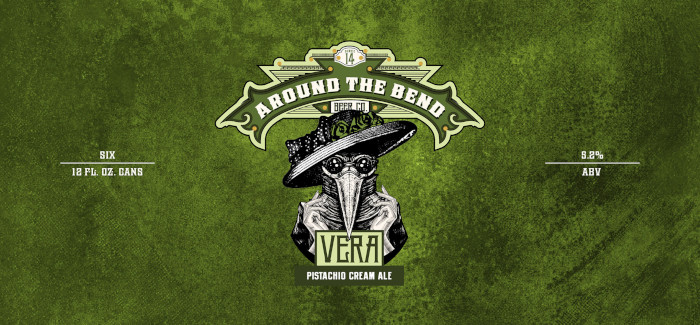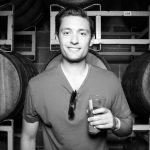 The amount of different beer styles you'll see on shelves at your local convenience store has exploded over the past decade. While IPAs, Pilsners and Stouts dominate shelf space, the consumer's quest for the odd continues to push brewers to make even more outlandish offerings. Fruited sours with enough fruit purée to fill a blender. Pastry stouts that load up on sugary sweetness and eyebrow-raising adjuncts. While these newer styles might draw the hype of beer fans and secondary trading markets, they're not for me. However, there is one beer style that I'm consistently drawn to that does feature an outlandish ingredient—pistachios. Specifically, the Pistachio Cream Ale, one of my consistently favorite beer styles to drink regardless of time or season. 
Pistachios are most likely not the first nut you think of when it comes to featuring in your beer. Frankly, you probably don't think of nuts as a prime beer ingredient; the only other style I can think of are Nut Brown Ales. Peanuts—or peanut butter—have become the standout nut for styles like peanut butter stouts and variants of their barrel-aged brothers. But pistachios are different, and feature prominently in a different beer style. Pistachios offer a sweeter, more delicate nut flavor that adeptly walks the bridge between salty and sweet. Cream ales, which offer a smooth, creamy base, are a logical fit to showcase the nut and have started to pop up on more and more brew lists. 
https://www.instagram.com/p/CDj5E0qnR5d/
The simplistic style of the Cream Ale was the driving factor behind Indeed Brewing's simply-named Pistachio Cream Ale. The new ale sprung up from Indeed Milwaukee's R&D unit led by Matt Pollock, who attributes the Pistachio Cream Ale as one of the first successes of Indeed's new outpost (their HQ is in Minneapolis, MN). The simplicity of the Cream Ale gives the subtle pistachio flavors ample room to shine. The addition of Victory malt to their version amps up the nuttiness while Carafoam adds some extra creaminess. The result is a not-so-sweet nutty ale that drinks crisp and clean. 
While Indeed's pistachio beer offering is rather new, Chicago-based Around the Brewing Beer Company's acclaimed Pistachio Cream Ale, Vera (the Latin phrase for pistachio is pistacia vera), drives consistent sales for the brewer. According to founder Dan Schedler, the desire for a Pistachio Cream Ale came from their pursuit of the unusual. Schedler says he'd seen pistachios incorporated in stouts and porters before but wanted to brew something lighter to let the nut "shine through." While both Around the Bend and Indeed use pistachio extract as their key pistachio element, Schedler says his brewery uses Caravienne malt, "which is not traditional, but adds even more depth of flavor to this light and creamy" beer. 
After a few limited-time offerings, Schedler knew he had a hit on his hands. Vera became Around the Bend's best-selling beer and was quickly added to their year-round lineup. Now stationed in the unique pour-as-you-go taproom concept of District Brew Yards, Vera is consistently the first beer I pour whenever I visit. The pistachio flavors are pronounced and take on an almost grandmother's-baked-goods savory quality with a hint of vanilla for a rich yet refreshing sip and finish. At 5%, you can hit your sweet tooth multiple times over. 
https://www.instagram.com/p/CDwbKWrnx0U/
The popularity for Around the Bend's nutty flagship doesn't seem to have any signs of stopping. Schedler says that sales of Vera continue to surge even throughout the ongoing pandemic, which initially came as a surprise to their distributor. 
"When the shutdown happened earlier this year, our distributor asked us to cut back production. Understandably, they wanted to be cautious with their inventory positions. We went from brewing Vera in 90bbl batches (our max batch size) down to a 30bbl batch," said Schedler. "When we delivered the load (100% cans, no draft) it sold out in a week. 'Great,' I said, "now we're out-of-stock for four weeks until we can brew and pack another batch." So we brewed 60bbl the next time. Same story; in a week and a half, all the cans had disappeared from our distributor's warehouse. I said, 'This is for the birds. We're going back to 90bbl batches again.' Sales of Vera in the off-premise channel are way up this year and show no signs of slowing down."
With customers buying more Vera in cans and once again visiting District Brew Yards for a taste of the hit pistachio beer on-draft thanks to loosened gathering restrictions in Chicago, it's clear this unique ale can generate consistent buzz and sales success like its IPA colleagues. That's the story of Vera, and it very well could be the story of Indeed's new Pistachio Cream Ale as well. The nutty backstory of the Pistachio Cream Ale paints a potentially bright future; I'll be the first one on-board the hype train. Cheers! 
Feature image courtesy of Around the Bend Beer Company
---