No Comments
Braxton Brewing Announces Release of VIVE Pumpkin Spice Hard Seltzer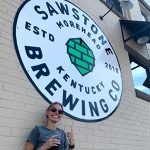 Move over Pumpkin Spice Latte, it's Pumpkin Spice Hard Seltzer time. Granted: PSHS doesn't have the same ring to it as PSL.
Braxton Brewing Co. announced the launch of VIVE Hard Seltzer Pumpkin Spice in August, becoming the first hard seltzer brand to create a pumpkin spice flavor. The Covington, KY brewery will begin distributing six-packs of the pumpkin spice hard seltzer in September 2020.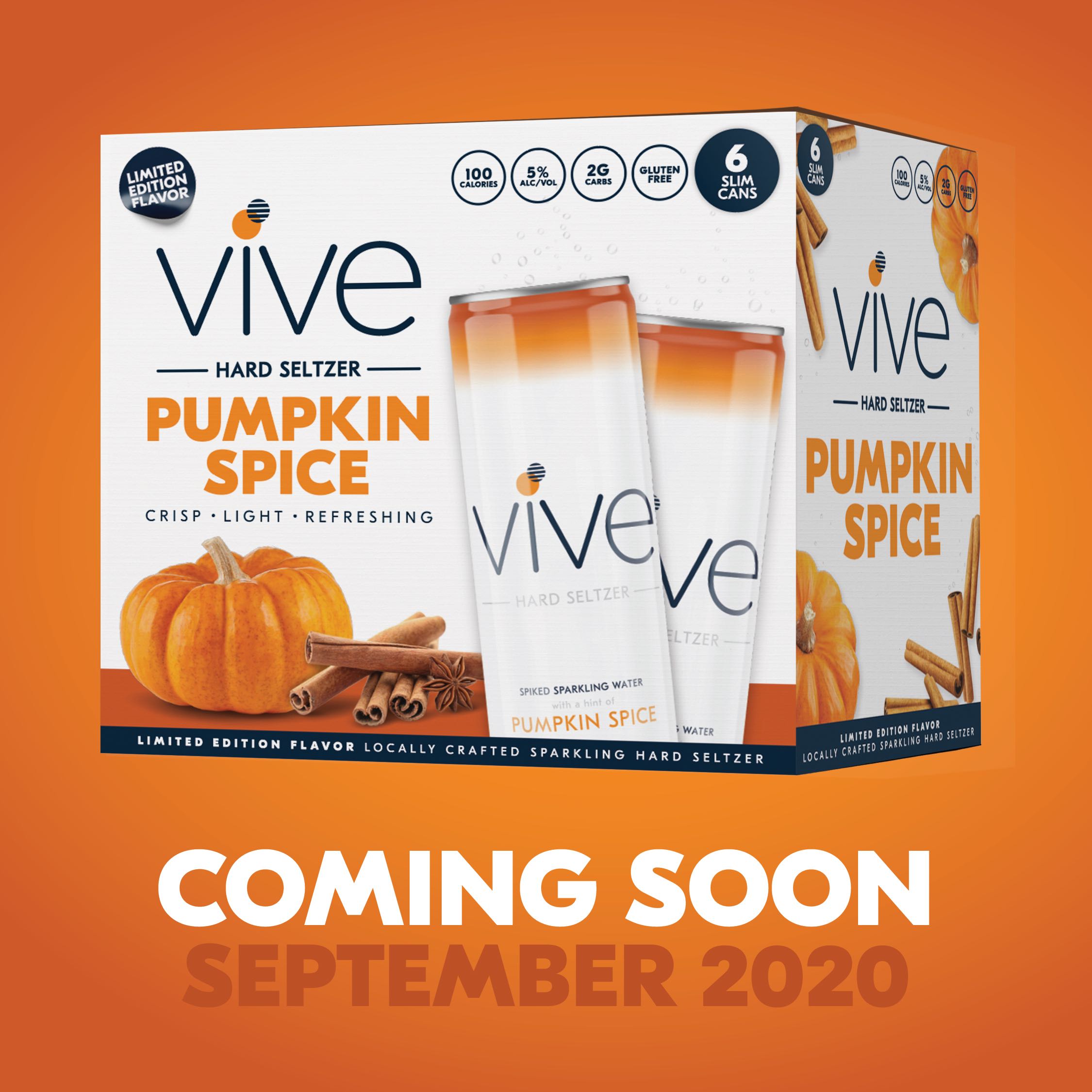 The idea for the VIVE seasonal came last pumpkin spice season when Braxton's Co-Founder and CEO Jake Rouse asked his brother, Evan Rouse (co-founder and CPO), to create a pumpkin spice flavor for their VIVE brand. Jake, a huge fan of all things pumpkin spice, had to beg his brother to work on a recipe.
Evan had previously punk'd his brother with some "bad" VIVE flavors (because that's what brothers do), but when Jake blindly tasted the pumpkin spice flavor he had requested he was surprised by his brother's creation.
"We were all pretty confident it was going to taste terrible," Jake said. "But it was incredible. My face lit up. And I looked at him and said this has to exist in the world. This is so good.
"It's just got an incredible, rich aroma of pumpkin spice," Jake continued. "And the flavor profile is true to the VIVE brand. It tastes real. It doesn't taste artificial. You don't get a big Stevia taste. It's not overly sweet, but it's fantastic."
Even though the idea was introduced last year, the release of VIVE Pumpkin Spice almost didn't happen because of COVID-19. Braxton wanted to ensure the launch of their new VIVE flavor would go as they had planned it pre-COVID.
"So recently we reintroduced the idea, legitimately about a month and a half ago, because we basically said look it's 2020 there's gotta be some joy in this world so we're just gonna do it and see what happens," Jake said.
Now, a year later, VIVE Pumpkin Spice does exist in the world. What was last year's meme-worthy joke is now Braxton's reality. So when deciding on the marketing for their new flavor, Rouse and his employees knew they had to embrace the reaction they might receive.
When Braxton announced the new flavor on social media on Aug. 13, the copy for the graphic read, "Yep. This is real. Go ahead. Roll your eyes. Take a sip."
"I looked at them [the marketing department] and I said 'Guys, we are creating a pumpkin spice hard seltzer, like, let's just lean into it. We know what we're doing here,'" Jake said. "The difference is why are we doing this? Well, we believe the flavor is really good. And so, what is the natural reaction of the customer? They're gonna roll their eyes."
Whether you roll your eyes or can't wait to try Braxton's VIVE Pumpkin Spice, Jake believes his brand's fall seasonal seltzer won't be the only pumpkin spice hard seltzer in the market for long.
"To be honest, I'm surprised we haven't seen any yet," Jake said. "I would love to believe that we could create the only pumpkin spice hard seltzer and release it. But, I think next year you are going to see a bunch of them."
Pumpkin spice haters: Brace yourself. More pumpkin spice hard seltzers are coming.
VIVE Pumpkin Spice will be available in retailers across Kentucky, Ohio and Tennessee. You can visit viveseltzer.com to learn more about the VIVE brand.
---