No Comments
4th Tap Brewing Co-Op | Stay Gold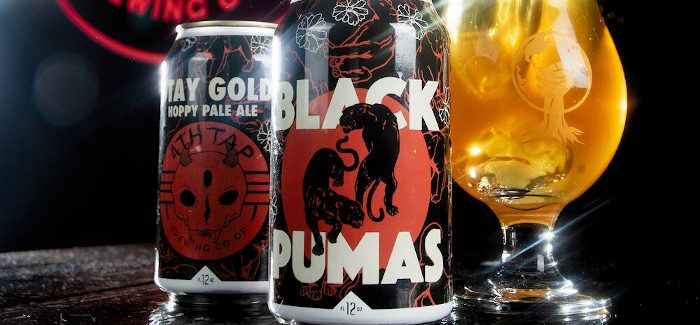 The Black Pumas were nominated for "Best New Artist" at the 2020 Grammys, and they wanted to try something different in 2020. The Austin, TX-based group decided to collaborate with 4th Tap Brewing Cooperative, with the goal of brewing a beer for shows that would benefit their community.
According to John Stecker, President and Co-Founder of 4th Tap, the goal was to create something "accessible and drinkable for summer shows." That said, they didn't want to simply put the Black Pumas name on a random beer. Rather, both entities wanted the group to be a part of the brewing process.
After a couple of pilot batches and some feedback from the band, the final version of "Stay Gold" was settled on. Although 4th Tap Brewing Cooperative had never made a hoppy Pale Ale before, the style fit the band, the time, and the concept perfectly. Moreover, the blend of modern cryo hops and traditional dry-hopping mirrors the band's modern approach on a classic style.
Stay Gold, named after a Black Pumas hit song, is a crisp and crushable Pale Ale designed for summer concerts in Austin. Initially, it was going to be released at the Black Pumas show at Stubb's. Unfortunately, COVID-19 prevented that enjoyment this summer, and distribution changed.
Instead of being primarily kegged for shows, Stay Gold ended up going mostly into cans and being distributed around the area. Fortunately, the beer supports a good cause. Portions of the beer's sales will be donated to the Austin Justice Coalition, AAYHF and the Austin NAACP.
"It was fun," said Stecker. "We try to be community builders in addition to making beer."
---