No Comments
Against The Grain Announces Whiskey & Beer Collaboration with Buzzard's Roost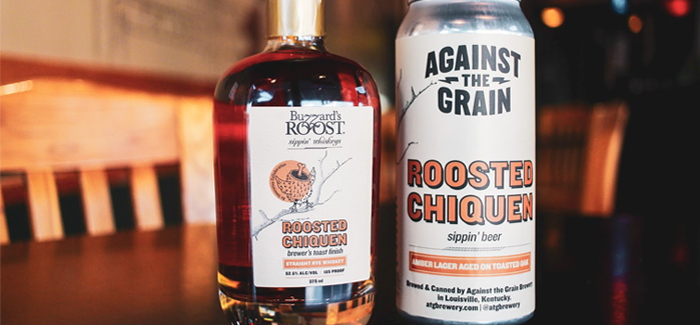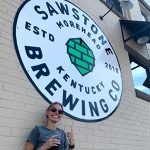 Against the Grain Brewery and Buzzard's Roost Sippin' Whiskeys announced a unique partnership on Thursday. The two Louisville, KY companies are teaming up to release a special beer and whiskey collaboration: Roosted Chiquen Brewer's Toast Finish and Roosted Chiquen Sippin' Beer.
Roosted Chiquen Sippin' Beer is an American Lager aged on toasted oak with notes of vanilla and oak from the oak aging process (6.5% ABV).
"We've experimented with smoke and oak flavors since we first started brewing," said Jerry Gnagy, co-founder and Head Brewer at Against the Grain Brewery. "We saw what Buzzard's Roost was doing with their specialized, custom barrels and thought it'd be fun to see what happens when we introduced our amber lager to the same wood."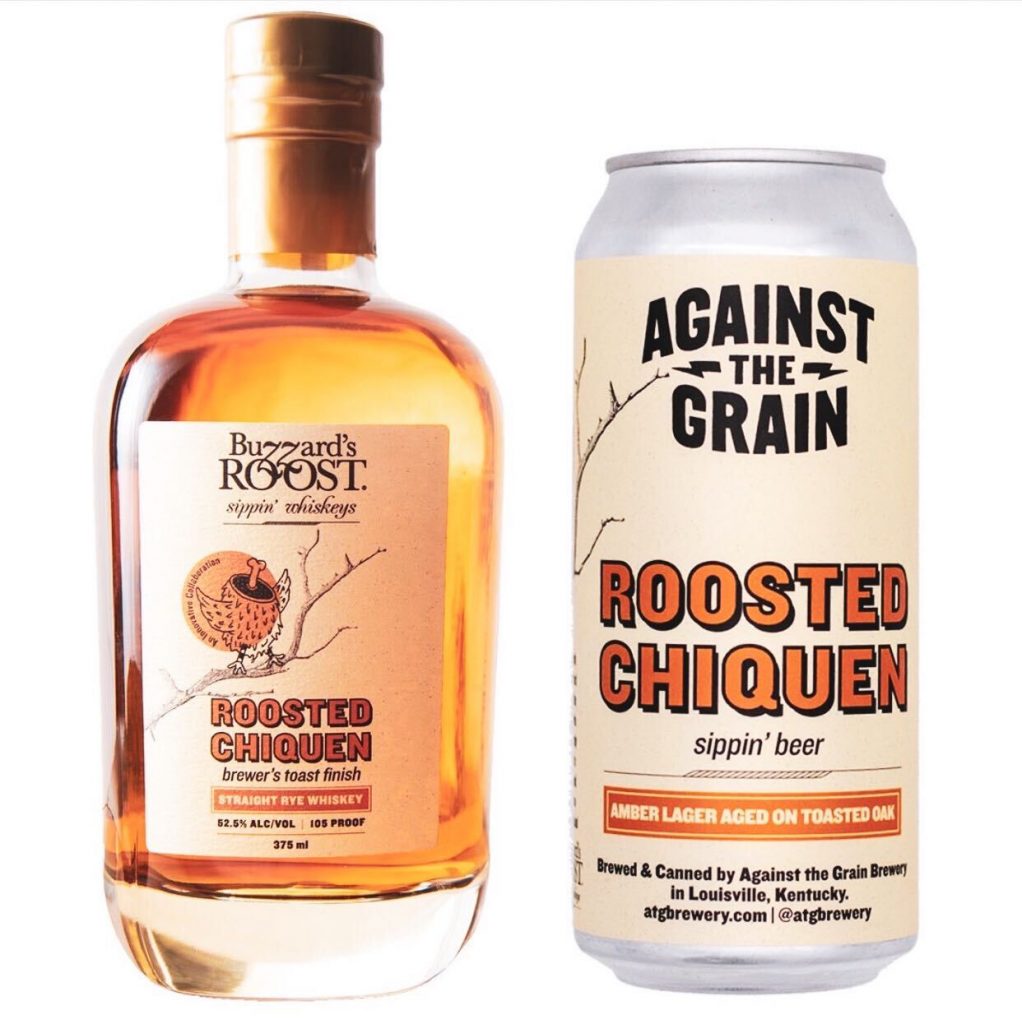 Roosted Chiquen Brewer's Toast Finish Straight Rye Whiskey showcases warm flavors of vanilla and smoke similar to its beer counterpart and comes in at 52.5% alcohol by volume (105 proof). It boasts flavors of warm confectionary and caramel, and the barreling process gives this whiskey a huge mouthfeel.
What's unique about Buzzard's Roost process is its barrels. The Kentucky whiskey makers use white oak barrels that are toasted and charred to a specific temperature in order to create certain flavor profiles. Buzzard's Roost works closely with cooperages to tweak every aspect of the barrel – from the seasoning to the charring to the development of custom toast profiles. Once the whiskey is selected, it is re-barreled using the charred and toasted oak barrels and aged in warehouses.
"Think of the staves we use in our barrels as a spice rack," said Jason Brauner, Buzzard's Roost Master Blender. "Picking and choosing flavor profiles, specific to the wood on a molecular level, we can make a pretty good guess at what flavors will be imparted on our whiskey. Turns out – it also works well with beer."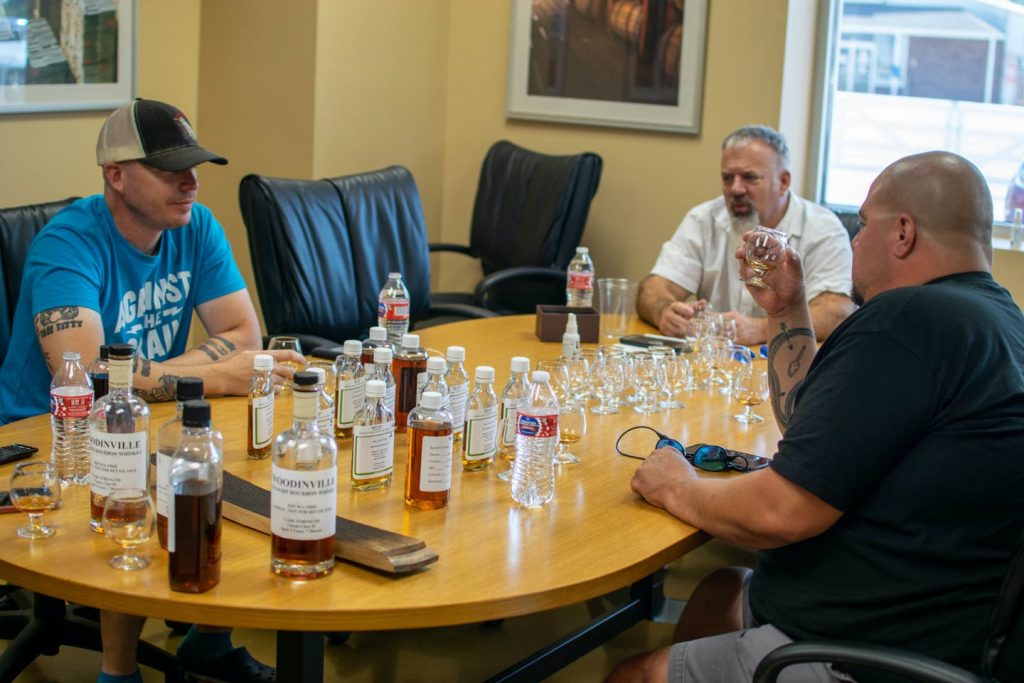 Both products are available to purchase at Again the Grain Public House (1576 Bardstown Rd, Louisville, KY 40205) and will be available at select retail stores throughout Kentucky in late November.
To learn more about both these products, visit buzzardsroostwhiskey.com and atgbrewery.com.
---