No Comments
Launch Pad Brewery | Pumpkaccino Imperial Pumpkin Espresso Stout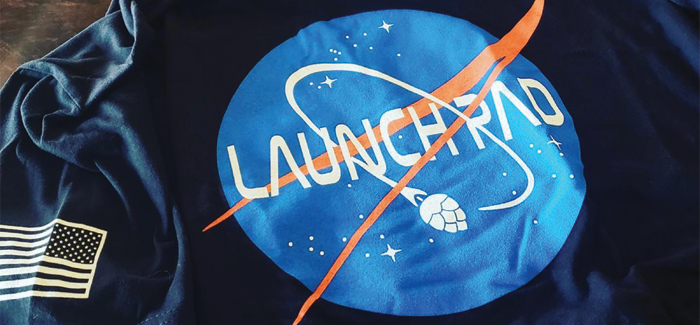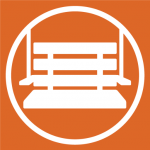 Let's be honest, pumpkin beers are hit or miss. That random six-pack you grabbed at the liquor store on your way to your buddy's place for Friendsgiving? Likely disappointing. But good news, the highly underrated Launch Pad Brewery knows how to make a hit pumpkin beer and has been doing so for five years in their aeronautics and space-themed location in Aurora, Colorado. In fact, the business was more or less founded on pumpkin beer with Dave Levesque, owner and head brewer, brewing for pumpkin-themed parties before even thinking of opening a business. Launch Pad also knows how to make Russian Imperial Stouts, with a new release each month in 2020, and other big beers, including their "Eight Crazy Nights" of barrel aged beers starting December 16. Add this together with Espresso Torro from West Coast Roasting Co. and holiday pumpkin spice, and Launch Pad brings their delicious Pumpkaccino, Imperial Pumpkin Coffee Stout. It's no wonder that this beer has made it to the final table at GABF multiple times. Eat your heart out, Starbucks!
Taste (That's why you are reading, right?)
This beer is an otherworldly holiday dessert in a glass and the full-body flavor lingers in your mouth longer than a trip to the moon. The holiday spices are not overwhelming on the tongue, often the downfall of pumpkin beers, and include a hint of Mexican chocolate while the aroma of coffee is heavy on the nose. According to Paul Mahoney, head brewer, the brewing process includes the addition of "pumpkin pie spice at the end of the boil, pumpkin puree at the whirlpool and mash steps and coffee after fermenting." The overall finish is smooth, malty, dry and a journey into the dark unknown. But be careful, at 9.9% you just might lose your Rover.

Musical Pairing (because, why not?)
Dave enjoys a variety of music while brewing and has been known to rock out to some Depeche Mode. The band's 2017 song, Cover Me, rumbling from hi-def headphones would be a perfect companion to enjoying this beer post-Thanksgiving dinner, as you relax by the fire in a tryptophan dream. You may become lost in the brooding hypnotic synth rhythms as your taste buds travel through the cosmos on a Pumpkaccino rocket ship. "Way up here with the Northern lights, beyond you and me," you'll whisper between sips.
All images: Launch Pad Brewery
---