No Comments
Lifelong Friends Open Indian-Inspired Brewery in Chicago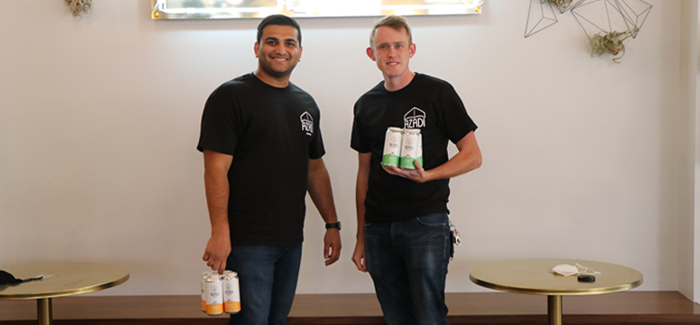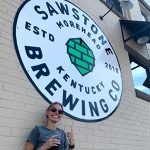 When longtime friends Ray Schrand (Gator) and Bhavik Modi decided to open yet another brewery in Chicago—a city with close to 80 breweries—they knew their brewery needed to set itself apart. Thankfully, they didn't have to do a lot of thinking.
Azadi Brewing Company opened its doors November 14 inside Pilot Project Brewing in Chicago's Logan Square. That day also happened to be Diwali, India's biggest and most important holiday of the year. Azadi opened with two beers on tap: Kavi, a Cardamom Golden Ale; and Gir, a Kesar Mango IPA.

How did the idea of an Indian-centric brewery come about? Modi's job gave him the privilege of traveling to other countries (pre-COVID) in Europe, South America and Asia. While he was visiting these countries, he noted that several countries had beer brands that were affiliated with their local cuisine. Modi thought his home country of India was lacking such an approach, and wanted to bring the idea back to the States.
"Being born in India and having family there that I visit frequently, I noticed an emerging craft brewing scene in the country and an appreciation for high quality, great-tasting beer," said Modi, co-founder and CEO of Azadi Brewing Company. "When I returned to the United States, I took the idea to Gator…creating beers that pair well with Indian food and also are inspired by Indian culture."
Gator, who works at Cincinnati's MadTree Brewing Company at the time, loved the uniqueness of the idea. The two had often talked about opening a brewery together and Gator was ready to take the next step in his professional brewing career. However, brewing beers inspired by a culture and cuisine with which he was unfamiliar was a whole new challenge for Gator, who completed his Associate of Science (Brewing Science) degree at Cincinnati State Technical and Community College.
"As we were starting Azadi, Bhavik and I visited many Indian restaurants and grocery stores to understand the wide variety of fruits and spices that are used in India," said Gator, co-founder and COO. "I gained an appreciation for how many different cuisines there are across India, depending on what part of the country you visit. What also amazed me is that in traditional Indian cooking, there is no recipe book – home cooks have recipes memorized and are constantly experimenting with blending influences from different cuisines (Indo-Chinese, Indian-Italian, etc.)."
Through his research into Indian cuisine, Gator saw many similarities between Indian cuisine and craft brewing.
"With American craft brewing rooted in experimentation and breaking the mold, we thought Indian ingredients deserved a shot to show what might possible in terms of exploring new flavors and adjuncts," Gator continued. "With Indian cooking similarly rooted in experimentation and having an endless cabinet of flavors to select from—it seemed like a perfect match."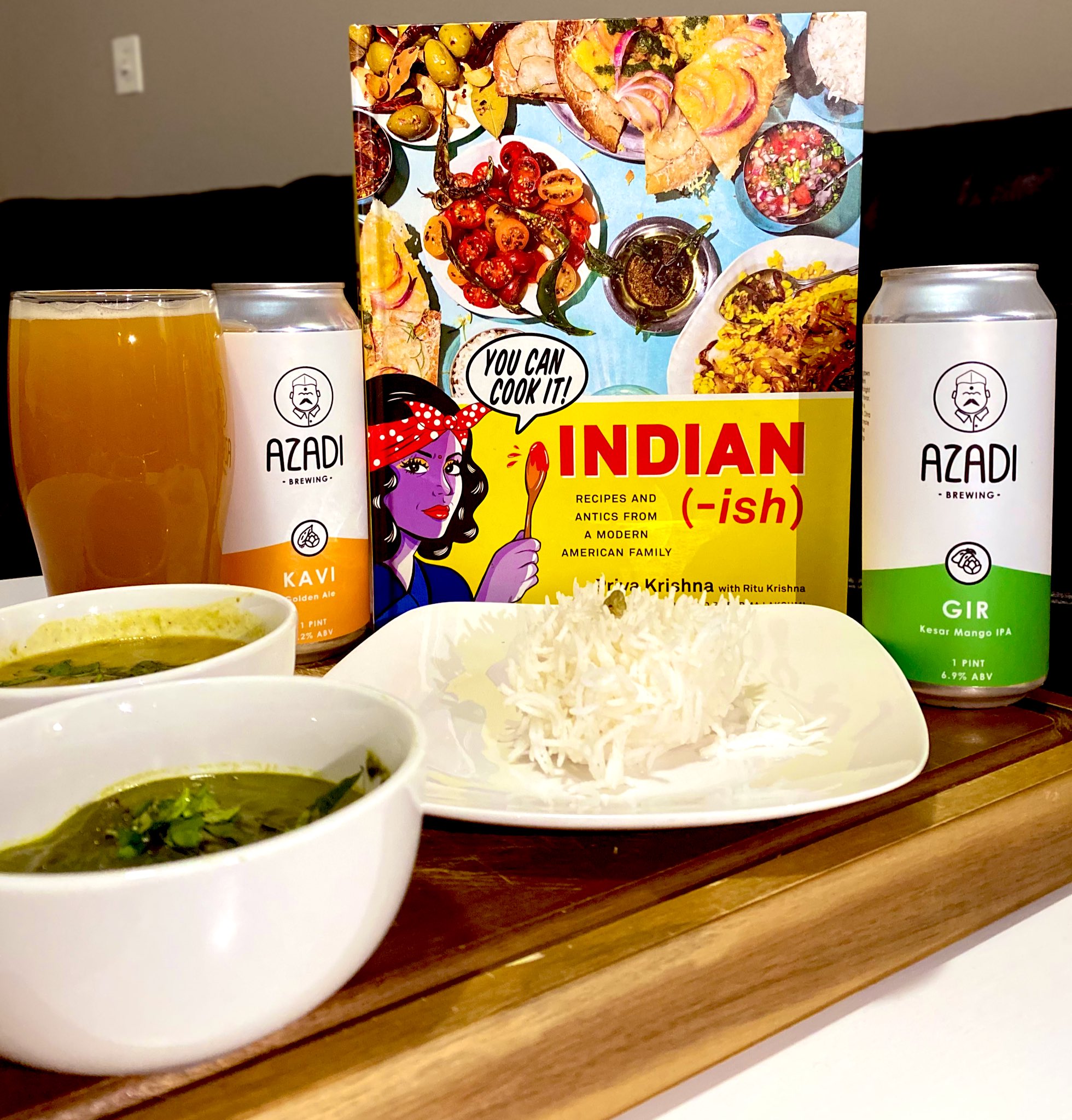 Alongside traditional styles that pair well with Indian food, all of Azadi's beers are inspired by the fruits, spices and flavors of Indian cuisine.
Due to its location inside Pilot Project Brewing, food is not currently available at Azadi Brewing. If Azadi does have the opportunity to move into its own space in the future, Modi and Gator plan to have Indian-inspired bar bites.
"As we grow in Chicago, we plan to collaborate with the talented chefs at local Indian restaurants on special releases as well as food pairings," Modi said. "We are already available at ROOH & Vajra, which are two incredible restaurants in the area with creative Indian menus that our beer compliments."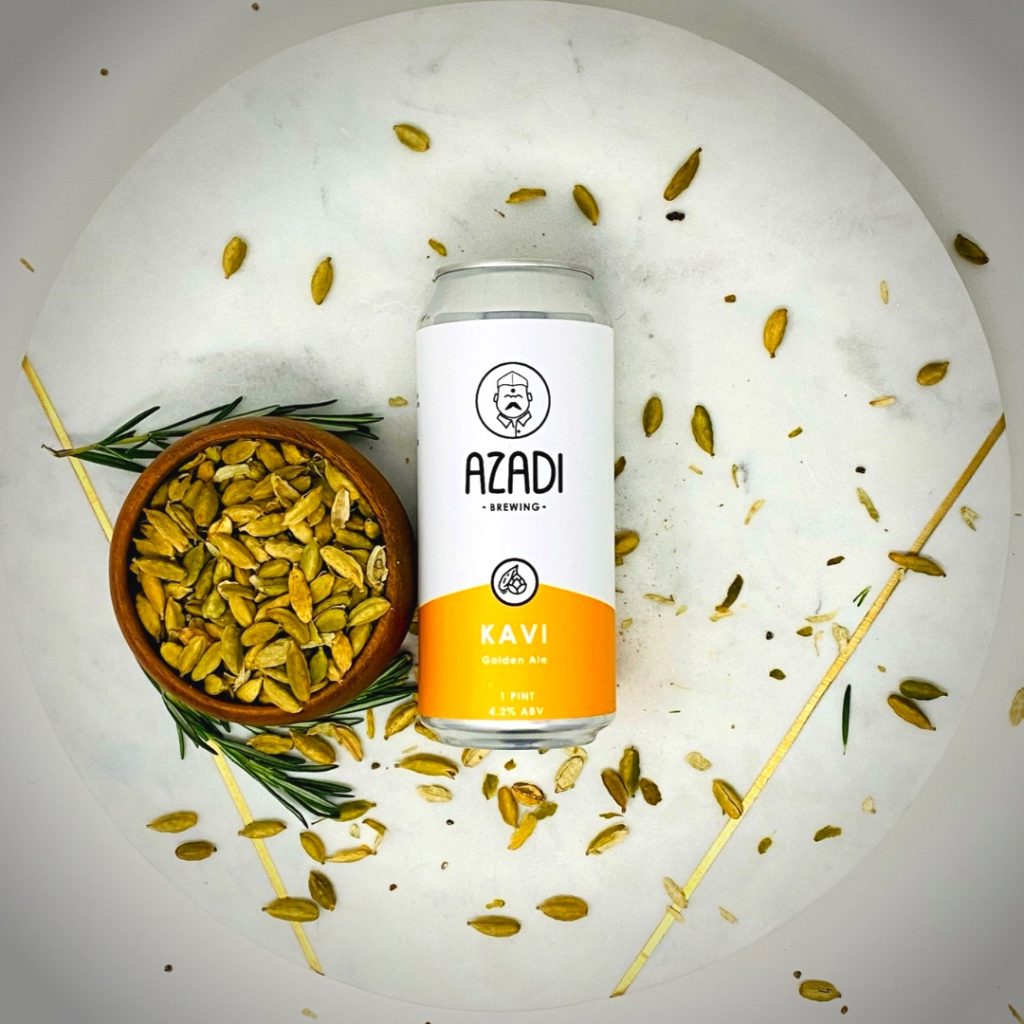 In Hindi, the word "azadi" translates to freedom or liberty. Originally a Persian word that was brought to India over centuries of cultural exchange, azadi was often used by freedom fighters during the Indian independence movement. For both Gator and Modi, there was something powerful in the concept of azadi—breaking the mold of long-held conceptions in craft beer and culture.
"As we grow, we hope to use our brand to continue to support the work of independent artists, creators and builders, inspiring the next generation of freedom fighters," Modi said.
To learn more about Azadi Brewing, visit azadibrewing.com.
---