No Comments
Indulgent Beer Series | Humble Forager Brewery – Voyager's Getaway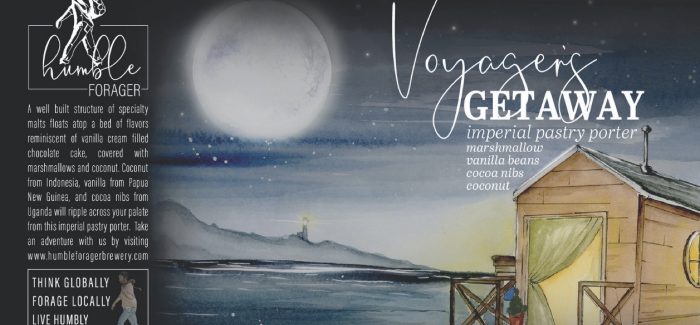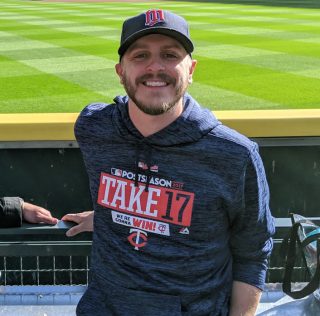 It's arguable there's no better way to indulge yourself than by taking a getaway. To unplug, decompress and reset is truly a gift. However, our getaways look very different this year, if they're happening at all. Luckily, Humble Forager Brewery, whose mission is to offer thoughtful, specialty beers wherever adventure takes you, is providing ways to indulge during this difficult time, including a new Pastry Porter
As Forager Brewery's distribution brewery, Humble Forager contracts brews out of Octopi Brewing in Waunakee, WI creating a rotating series of Pastry Stouts, Hazy DIPAs and Fruited Sours.
Voyager Getaway
ABV: 12%
One of the latest creations from Humble Forager is a prototypical way to treat one's self — Voyager's Getaway Imperial Pastry Porter, featuring marshmallow, vanilla beans, cocoa nibs and coconut. Self-described as a vanilla cream-filled chocolate cake with marshmallow and coconut, Voyager's Getaway encourages the drinker to step back and decompress — even if your getaway takes place in your living room or backyard.
View this post on Instagram
Staying true to Humble Forager's creed to think globally, Voyager's Getaway is quite the world traveler. The coconut is from Indonesia, the vanilla from Papua New Guinea and the cocoa nibs are from Uganda.
All of these worldly flavors come through on the first sip of Voyager's Getaway. The marshmallow aroma is the first quality you're met with. When sipping, at first taste comes the booziness of the Imperial Porter (it is 12%, after all). This flavor is quickly balanced with the sweetness of the vanilla, cocoa and marshmallow, creating a well-rounded, flavor yet boozy porter.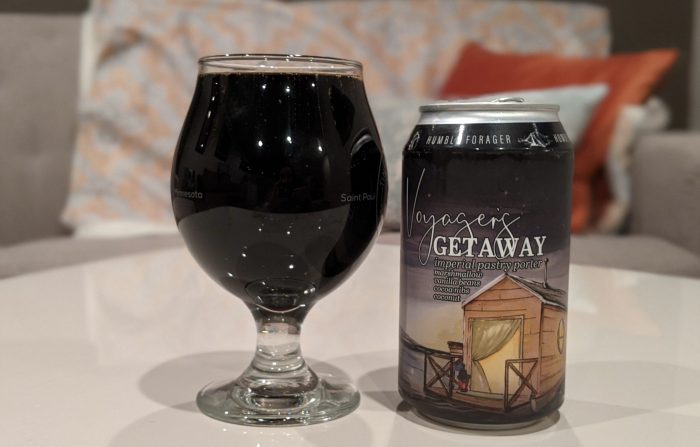 Our getaways are limited or nonexistent this year, but there are ways to find our own escapes in these current circumstances. It's all about perspective, and it's a good thing breweries like Humble Forager that are offering ways to either improve your getaway or elevate your perspective. For those in select areas of the Midwest, Northeast or Southeast, I encourage you to find your Voyager's Getaway.
Feature Image: Humble Forager Brewery
---