No Comments
Strong BA Series | Warped Wing Whiskey Rebellion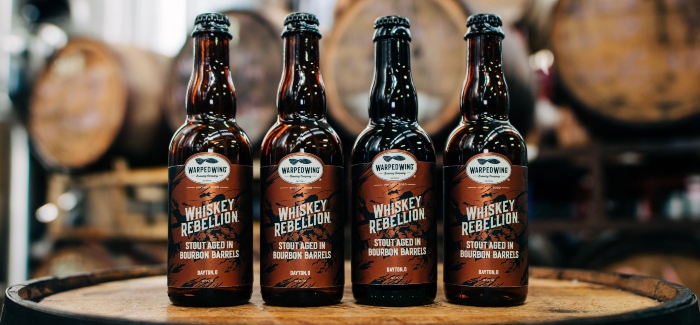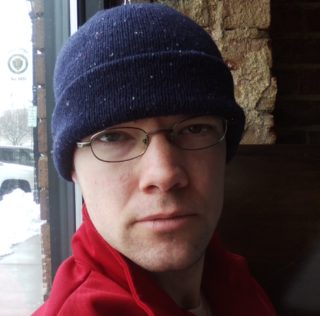 Warped Wing Brewing Company's taproom on an uneven brick side street in downtown Dayton, Ohio, is pretty quiet for early December. The hulking, 80-year-old concrete building that once housed the Buckeye Iron & Brassworks foundry is normally humming with beer drinkers, and on the early December Saturday when the brewery's beloved Whiskey Rebellion bourbon barrel-aged Imperial Stout is released, the cavernous facility is always packed with celebratory fans. A line begins early that morning waiting for bottle allotments and extends through the cracked cement of the parking lot, past the building, and around the corner of the block.
This year's release, of course, is different, though the enthusiasm for it is as vibrant as ever.
Whiskey Rebellion is an 11.5% ABV Imperial Stout aged in bourbon barrels and named for the eponymous tax protest of the late 18th century. In addition to the base version, Warped Wing releases limited variants each year, with Apricot & Honey and Peach, Vanilla & Caramel versions proving popular the last few years. Whiskey Rebellion Reserve is a different special beer every year, with 2020 bringing a Cuvee (blend) of various barrel-aged beers from Warped Wing's cellar. In place of a grand party to release them all this year, Warped Wing offered pre-order bottle packages with pre-planned pick-up times.
Building a Rebellion
There's certainly nothing revolutionary about a bourbon barrel stout in 2020, but what sets Whiskey Rebellion apart might make you roll your eyes when I say it:
It's really good.
It should be, given the pedigree of Warped Wing brewmaster John Haggerty.
"I'm an old school guy, so I like straight up beer, myself," he says. "I drink the classic Whiskey Rebellion more than the flavored variants, though I think they're quite nice."
Haggerty has been a professional brewer for almost thirty years and was instrumental in the development of Dragon's Milk at New Holland Brewing in Michigan before co-founding Warped Wing. He has smartly and patiently built the Warped Wing barrel program since opening in 2014. The small brewery punches well above its weight with Whiskey Rebellion.
That said, Haggerty and co-founder Nick Bowman want to consciously keep the Whiskey Rebellion program limited.
"Early on [before opening Warped Wing], I already knew John had an incredible talent for barrel-aging," says Bowman. "We've always been on the same page that Whiskey Rebellion is not a volume beer. We want to keep it special. We've seen other breweries chasing volume on barrel aged beers, and then it's no longer special. We don't want that for Whiskey Rebellion."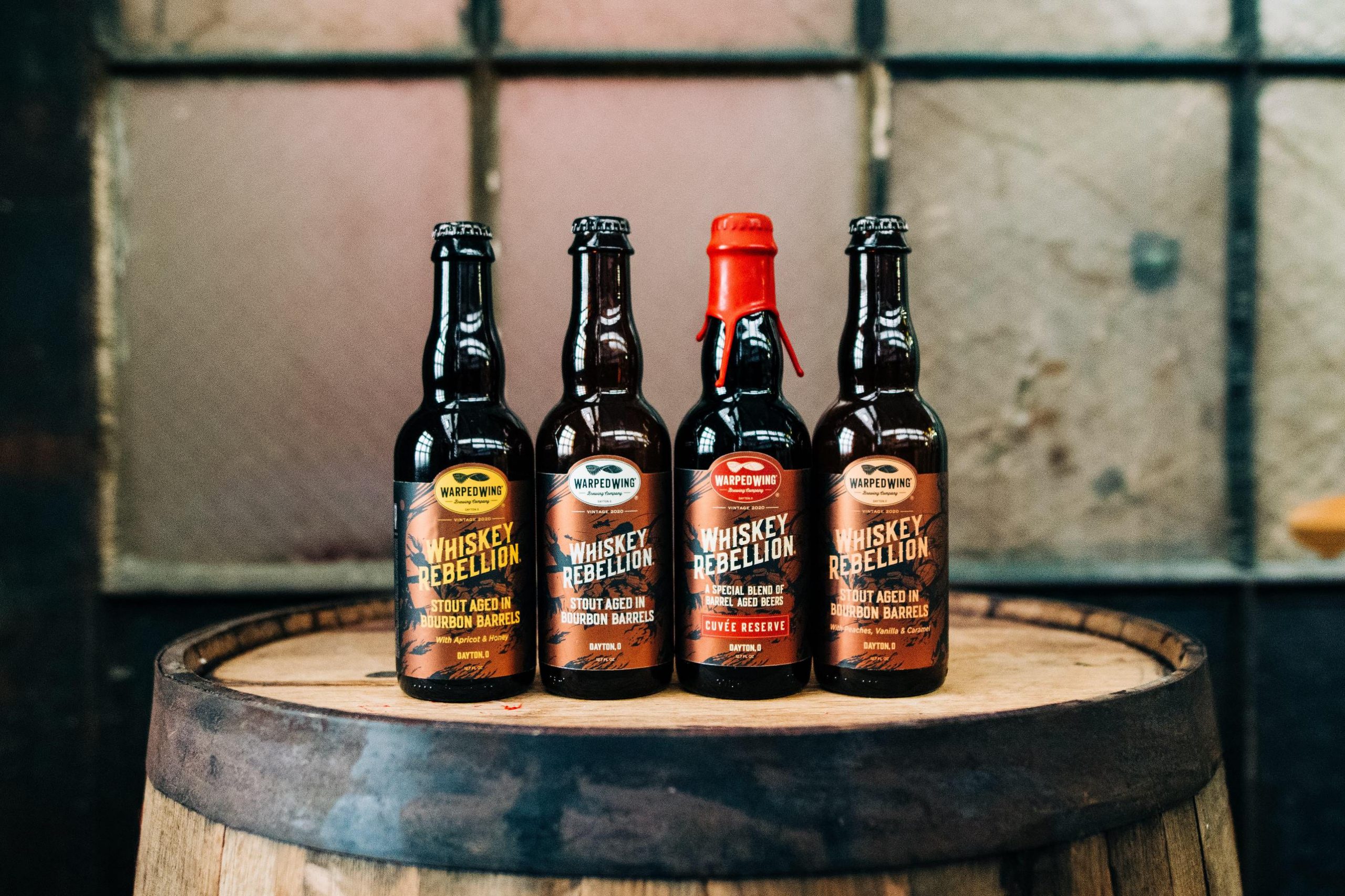 Thoughtful Variants
The very first Whiskey Rebellion was released as a collaboration with The Century Bar, a legendary Dayton bourbon bar that has earned national recognition. Haggerty and Bowman traveled to Kentucky with Joe Head and Tim Fry from The Century Bar to hand-pick Angel's Envy barrels for a single barrel Reserve edition of Whiskey Rebellion. The two downtown Dayton establishments have collaborated a few times over the years, most recently on Warped Century Reserve, a single-barrel Knob Creek bourbon selected by both parties and only available at The Century Bar.
One of the most popular variants of Whiskey Rebellion is the Peach, Vanilla & Caramel version. John Haggerty came up with the idea while thinking about desserts.
"If you had vanilla ice cream with peaches and caramel and you added bourbon sauce, that would be awesome," he explains.
Haggerty and head brewer Fred Pallant dug deep into their barrel cellar for the beers that would make this year's Reserve. Some of the threads that weave together into this special Cuvee are unexpected, but together they tell some of the story of Warped Wing's barrel-aging program over the last half a decade. 2016 Whiskey Rebellion. Baltic Argonaut Baltic Porter aged in rye and bourbon barrels. 2016 Pirogue Black Tripel with coffee aged in Cabernet barrels.
"Fred and I spent quite a bit of time pulling nails and putting flavor matrices together," says Haggerty, explaining the wine barrel Pirogue is what makes this Cuvee really unique. "I think it's a more obvious sell without the Pirogue, but I think it is a better beer with that little bit of acidity. It's awesome, and it's weird."
Looking Back, Looking Ahead
Like every other responsible brewery around the country, Warped Wing is having to approach their signature event differently in 2020. The packed party atmosphere in the taproom and the snaking lines outside will have to wait for the 2021 edition of Whiskey Rebellion. The liquid in the bottles is as good as ever though, and it tells the story of a brewery who knew who they wanted to be long before they opened. Fortunately for us, some of that identity has been written in oak.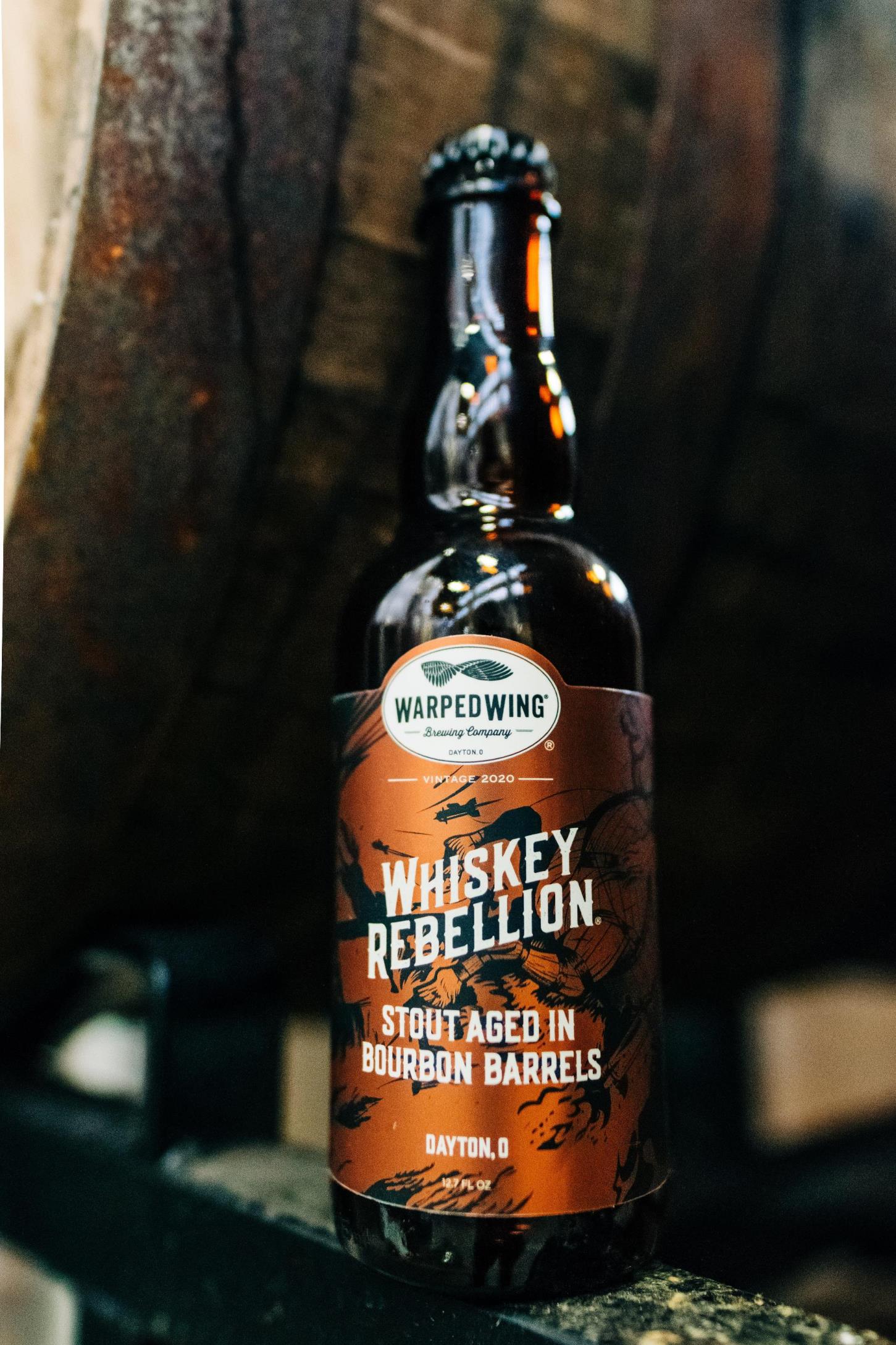 All images by Tara Michel of Warped Wing Brewing Company.
---