No Comments
2020 Georgia Best in Beer Year-End Honors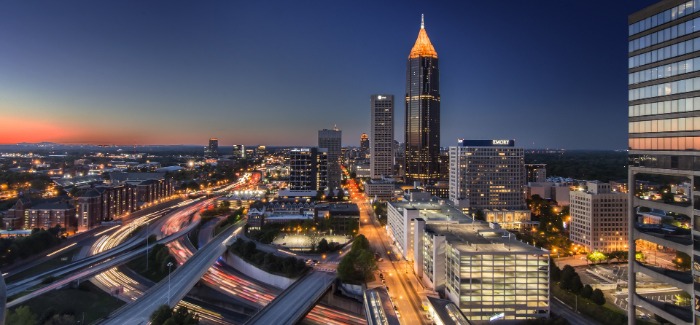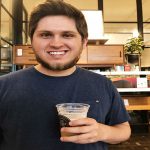 In all of the craziness that 2020 had to offer, it became easy to find solace and joy in small ways. Bars, restaurants and breweries closed while other small businesses struggled to stay afloat. All the negativity brought forth a few shining lights during the year, though. Georgia's beer industry, while hit hard by COVID-19 implications, stayed busy – with several openings since March. It would be easy to praise every single beer released this year, but I get it: You're here for the best beers and stories that came out of the Peach State this year, so let's get to it. Feel free to let us know your thoughts on the 2020 Georgia Best in Beer Year-End Honors in a comment below!
Favorite Beers of the Year
New Realm Brewing Co. | Wooded Reserve: Rum BA Oaxaca Choca Imperial Stout
View this post on Instagram
In short, this was one of the most incredible beers of the year. None of the adjunct flavors – chocolate, spicy peppers, rum barrel, vanilla – competed for the spotlight and instead danced together in a 500ml harmony. From the balance of sweet and spicy to the chocolate blanket and tucking in of the tangy rum tang, each sip was an absolute treasure as it was evident this was still Oaxaca Choca, just with an extra layer of complexity and depth.
---
Settings ultimately became the Gold Standard and comparing bar for Pale Ales once the four-pack was gone. This beer shifted reality for me the entire time I had it. People always say the "power of place" can be misleading. Well, I had this one on the couch at home on a random weeknight and it is one of the most distinct beer experiences that I had all year long. Hoppy, yet light and crisp, while packing that citrus bursts, Settings truly encapsulated the best traits of Pale Ales.
---
Monday Night Brewing | Tears of My Enemies: Apple Brandy BA Stout
You know how popular barrel-aged beers are. Some are okay and most are good or great. Some, though, are remarkable and this was one of those beers. The tartness of the apple brandy barrels complemented the sweetness so well. The pour was heavy, but the aroma and flavors danced and paraded throughout each and every sip. I shared this bottle with some friends; it's one of the few big stouts that I had to replace after opening.
---
Okay, okay, I get it. This is kind of cheating. I know that BUT 2020 brought Black Gold to cans and into distribution for the first time, so let's just celebrate that instead. This beer stays in my fridge. The chocolate notes are compounded by the roasted malts that shine so bright in this Lager. There's some bitterness, but the light body keeps it refreshing and easy-drinking year-round.
View this post on Instagram
I'll say it loud – we need more West Coast IPAs, and Wild Leap delivered in a huge way with this one. The worst part was the limited amount produced because if this beer was available year-round, it would be one of the only beers I buy. That huge piney hop aroma, the initial bitterness that relaxes to a sweet aftertaste and crisp finish was perfect in this beer. The big ABV was hidden rather than harsh, and the malty balance versus the heavy hop additions was spot on.
Honorable Mentions
Best Beer Events (Virtual or Otherwise)
In lieu of their annual Brownie Bash event (in which their adjunct-loaded Stouts are the stars of the show) due to COVID-19, they did a multi-week series of releases of the different Brownie Batter Batch Beers. There was everything from the base recipe to a banana-bashed "Fat Elvis" and a S'mores and Mexican Hot Chocolate version. All of which were bought by me, but unfortunately not tried yet due to them being temporarily housed at a friend's house. Pontoon Brewing released them through Oznr, which allowed for pre-purchase and proxy pickups.
View this post on Instagram
Best New Breweries
Fire Maker, like many breweries on this part of our list, opened during COVID-19. The added layer of unknown was inevitably tough, but even through 2020 Fire Maker has released dozens of tasty beers. There is always a kudos in store for anyone who presents a Rauchbier. Pair that with several IPAs and their Nitro Dry Stout that I think about months later and let me just say: Keep Fire Maker on your horizon.
View this post on Instagram
COVID-19 was one of the last hurdles for Athentic to clear before opening a few months back. Since then, there have been a few (hand) bottled releases and taproom visits that keep me coming back. They take pride in their diverse tap list and I'll vouch for it. From cold-brew infused Coffee Brown Ales to Maibocks and Black IPAs, there is no shortage of options for the new drinker or seasoned taproom enthusiast.
Just color me a sucker for technicality, okay? Yes, Three Taverns Craft Brewery has been a Decatur staple since '13, I know. However, they now have a second location with the same amazing beers, and some experimental ones, at the Atlanta Dairies Complex near Grant Park. Awesome Three Taverns beer at two breweries around town? Yes, please.
Breweries Who Made the Biggest Moves in 2020
One of the OG's in the Georgia craft scene shocked the pond by announcing their acquisition by Canadian Cannabis company, Aphria. The move makes sense, given Sweetwater's history with dank-forward and focused beers and lifestyle merch. The numbers of the acquisition may be surprising, but Sweetwater's G-13 Strain IPA and its variants have gotten quite popular in the last two years.
In an absolute best effort to bring some positivity out of 2020, Oconee Brewing Company came through in a big way with their release of Bacon & Kegs, a bacon-infused Red Ale. The news brought a ton of local (and global) attention to Oconee Brewing due to the uniqueness of the collaboration and label. The beer was released December 19 and it hopefully will inspire a long line of breakfast-inspired beers from the best breakfast and late night spot around.
View this post on Instagram
Biggest Breweries to Watch in 2021
Stillfire Brewing out in Suwanee, GA made a big splash throughout 2020 after opening the previous fall. The awards flew in this year from the GABF to the US Open Beer Championship. I've had to see them grow from afar, but I wouldn't be surprised at all to see them in my neighborhood sooner rather than later.
Even though they are a few years old, I feel that Good Word doesn't get nearly enough recognition. Every single appetizer and entrée that I've had has blown me away, but then pair that with some of the best beers in the state? Winner winner. From their Side Pour Pils to Adjunct Stouts, Good Word has a plethora of well-made options. Add all of that to their commitment to community throughout 2020, and yeah, it's really easy to support and cheer these folks on.
View this post on Instagram
Biggest Story of the Year
To the surprise of many and the disappointment of some locals, Creature Comforts announced plans to open a new taproom and production facility in Los Angeles in Summer 2021. The expansion fits as Creature Comforts has seemed destined for stardom ever since their beer shocked movie-goers globally back in 2019 in Marvel's "Avengers: Endgame." Their beer is some of the best in Georgia and if anyone can compete in a saturated LA market, it certainly will be the brewery with the support of the Nordic God, Thor.
Bold Predictions for 2021
The lasting ramifications of COVID-19 brought some change to state laws in favor of the booze industry, but unfortunately as the story always seems to go, it was too little too late. Most of the laws benefit the retail and distribution space, once again leaving breweries out of support. January is supposed to bring tasting allowances to retail and alcohol delivery – not from breweries, though – but I expect these to be repealed once the world is "safe again." Additionally, Georgia has several breweries that have started their own line of distilled products, from Vodka to Whiskey; I could see that trend picking up some popularity as the year continues. Scofflaw Brewing, Dry County Brewing, Wild Leap Brew Co and others have started to explore this idea, so maybe 2021 will bring us some unique self-barreled whiskey Stouts.
---