No Comments
Waffle House Has A Beer | Oconee Brewing Waffle House Bacon & Kegs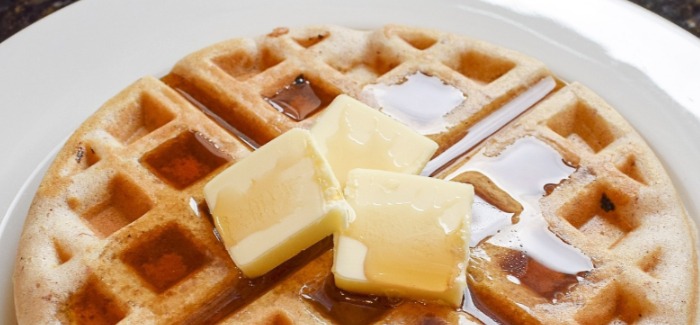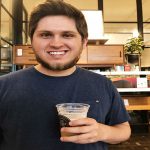 You've been there. I've most certainly been there. Many nights after work, a night out or after a day's worth of brewery visits. Where, you might ask? Only to the greatest after-hours breakfast place of all time: Waffle House.

It's a terrific place for nights to come to an end over good conversation, hashbrowns and cups of coffee. Except now, you can sub the coffee for a beer, well, kind of. Oconee Brewing Company, located in Greensboro, Georgia, can make that happen next month with their new beer: Waffle House Bacon & Kegs. Grab a booth, pass the syrup and discover how this all came to be.
Back in 2018, Waffle House opened its first location that could sell beer in Trust Park, home of the Atlanta Braves. The caveat was that it charged baseball park prices, and offered only macro beers for sale. Oconee Brewing Company saw this as an opportunity for growth and reached out to Waffle House HQ. The idea was simple: get Waffle House on board with a craft beer collaboration.
Oconee Brewing Company hosted a group from Waffle House and hoped that they would want to continue "dipping their toes (or hashbrowns in this case!) into the industry a little more" according to the team at OBC. Brewmaster Taylor Lamm hosted the tour and poured some samples. The Red Ale was the perfect base beer due to the sweetness from malts and mild hop presence. Then, the bacon – yes, bacon – extract was added. The result is a smoky and savory balance of flavor with the sweet malty body of the Red Ale.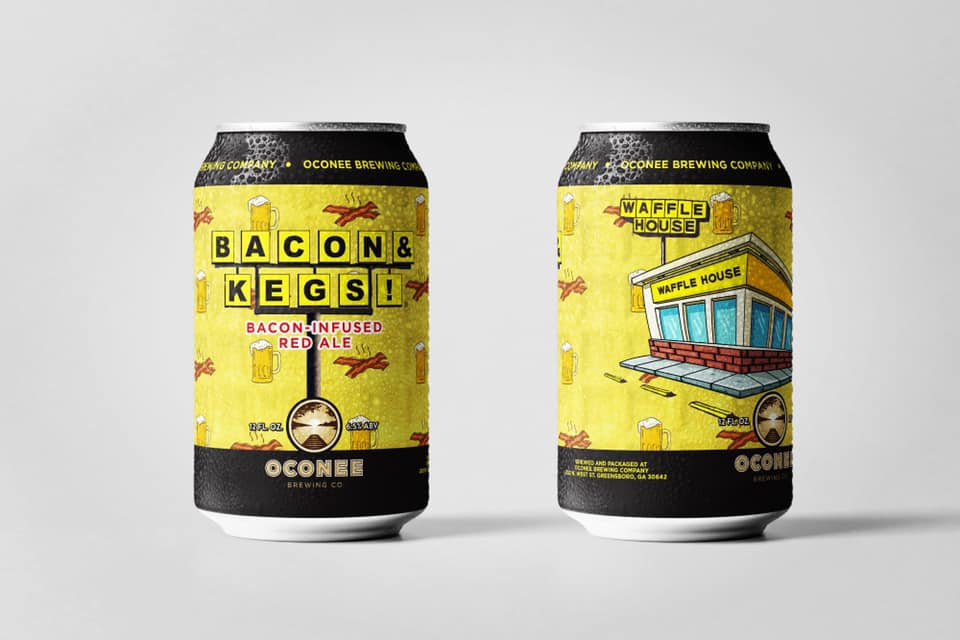 This bacon bomb comes in at 6.5% ABV and is wrapped in an iconic label, which was designed by Georgia agency Brock Company Creative. The legendary letters and inclusion of pints with bacon and the building helps to reinforce the theme of the collaboration. Bacon & Kegs is set to release next month; the initial release will be a brewery-only offering, but the opportunity for the beer to hit retail is on the horizon, it appears. The team at OBC is hopeful that this partnership will lead to more breakfast-inspired collaborations. Bacon & Kegs will be available in 12-ounce six-packs or on draft for anyone near Greensboro, Georgia on December 18.
The possibility of enjoying a beer with a waffle, for now, will happen at home with a beer from Oconee Brewing Company, but who knows what will happen in the future. Keep an eye out for a beer showcase of Bacon & Kegs next month, but until then, we'll take our hash browns covered and with ketchup.
---