No Comments
2020 Colorado Best in Beer Year-End Honors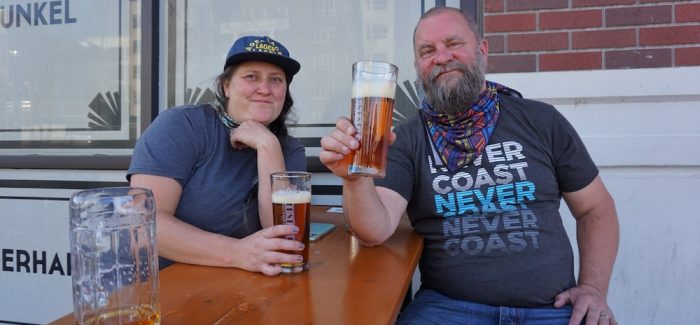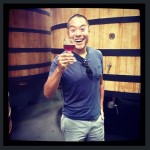 Enough with the played-out 2020 tropes, we all know it was absolutely bonkers last year, so much so that this round-up of last year's accolades comes almost a month late. With that in mind, we will fully admit that where we'd typically have a more diverse sample size of beers and breweries represented in our end-of-year recap. 
Usually, we'd have had more opportunities to visit breweries in other parts of the state and sample a wider array of beers at festivals, but we still tried to support small independent breweries in this more dire time of need, and would be remiss not to shine a light on the truly exceptional ones we did get to enjoy in 2020. With that in mind, on to the belated best-of-the-best from what we were able to sample.
Special thanks to our Northern Colorado Editor, Jaclyn Menedez for her contributions to this roundup!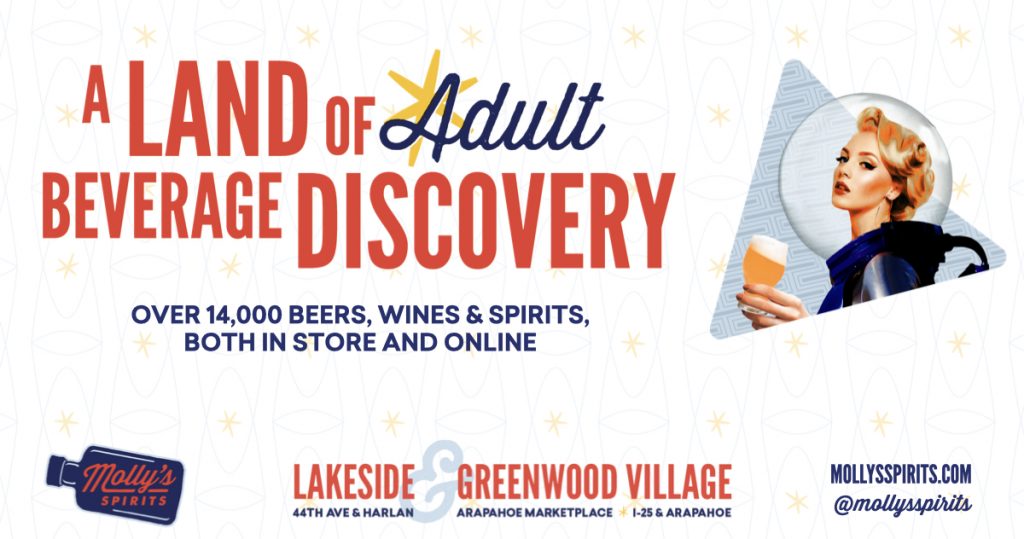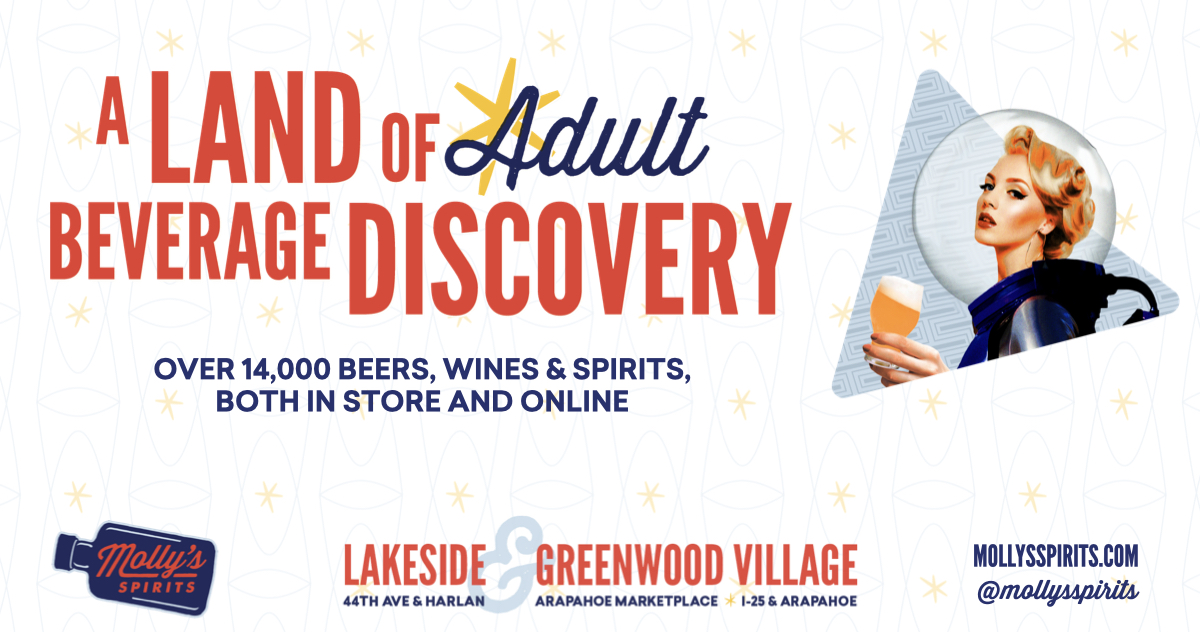 This Best in Beer roundup was made possible by our friends at Molly's Spirits. Wxplore a land of adult beverage discovery at Molly's Spirits, offering a curated selection of beers, wines, and spirits in Lakeside and Greenwood Village, Colorado. Shop over 14,000 products, including exclusive collabs and an extensive craft beer selection, in-store or online for curbside pickup or delivery. Learn more at Molly's Spirits.
Standout Beers of the Year
Muted Horn Barrel Aged Imperial Stout | Amalgam Brewing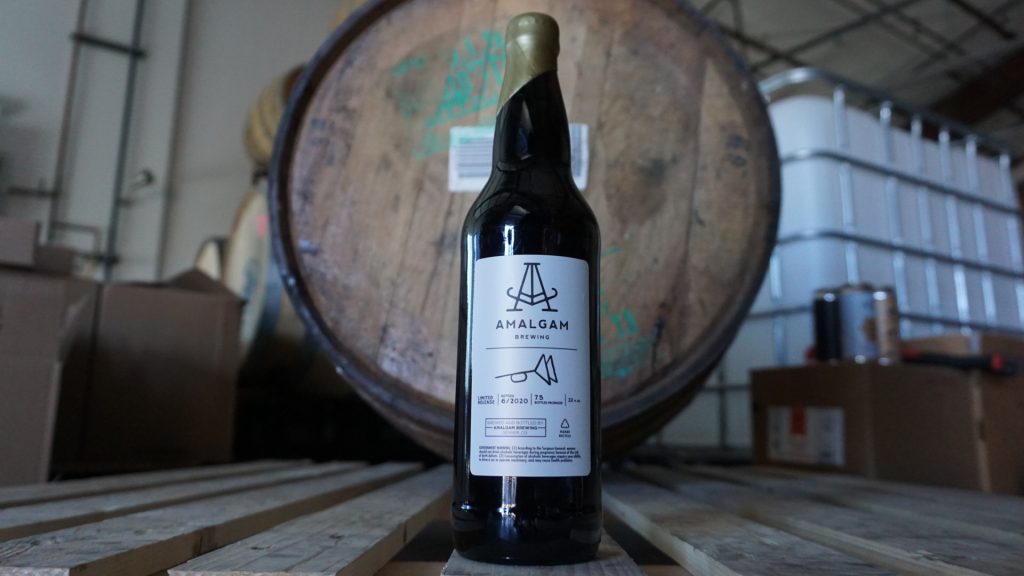 We may catch a bit of flak for naming one of the most limited releases of the year one of the best beers of the year, but frankly, Muted Horn was just that damn good. Much like another brewery who you'll find throughout this article, Amalgam Brewing consistently one-upped itself throughout the year with releases like Meta Coconut, Another Realm, Underground Breakfast 2.0, PX and Oloroso and their Friends with Blendefits collaboration with Primitive Beer; but Muted Horn, an Imperial Stout aged in Weller Bourbon Barrels with Madagascar Vanilla, Trystero Brazil Planalto da Bahia Jazblu Peaberry Coffee (essentially their Underground Breakfast without maple syrup) easily became one of the best barrel-aged adjunct Stouts we've ever tasted. We've been singing Amalgam's praises for years now, but if it weren't abundantly clear, they've officially arrived.
---
Cerveza Clara Y Mas Fina Especial | Bierstadt Lagerhaus  
Much like with Amalgam, Bierstadt Lagerhaus was really only competing with itself when jockeying for best beers of the year. It was hard to pick between T'mave Dark Lager at the start of the year, the brilliantly underrated Pilsner collaboration with Boulevard Brewing, and of course their classic Oktoberfest Märzen Lager, but this year's release of Cerveza Clara Y Mas Fina Especial, Bierstadt's take on a Mexican Lager using grist of whole kernel blue and purple Oaxacan corn, was such a unique but brilliantly executed take on a familiar and otherwise simplistic style.
---
Arise Pilsner | TRVE Brewing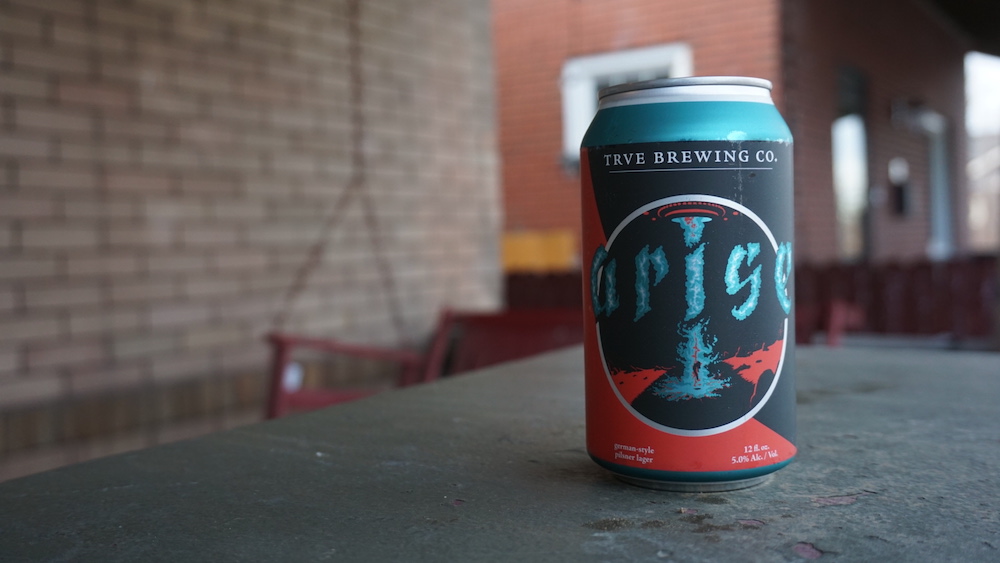 While TRVE has historically made a name for itself for producing some of the region's best mixed culture sours, their clean program is not one to sleep on. Already having produced some incredible hop-forward beers and their legendary Stout O))), this year TRVE quietly dropped two incredible Lagers in the form of October Rust, a beautiful take on the classic Festbier, and Arise, a classic German-style Pilsner. The latter, a soft, yet complex representation of the style, with bready mineral characteristics, immediately became a contender as one of the best Pilsners in the state. 
---
Western Conference All-Stars IPA | Westbound & Down + Comrade Brewing Collaboration 
In an age when haze is all the craze, one of Colorado's brightest emerging breweries bucked tradition with a beautifully executed new series that features collaborations with some of the country's best West Coast-style IPA producers. The result is a true revival of the style in the most nuanced and diverse manner possible. Having worked with the likes of Cannonball Creek Brewing, Liquid Gravity, La Cumbre, Melvin Brewing, Barley Brown's and more, it might just have been their local collab with Comrade Brewing that shined brightest, but again we're just splitting hairs.
---
Biere Ovale | Our Mutual Friend Brewing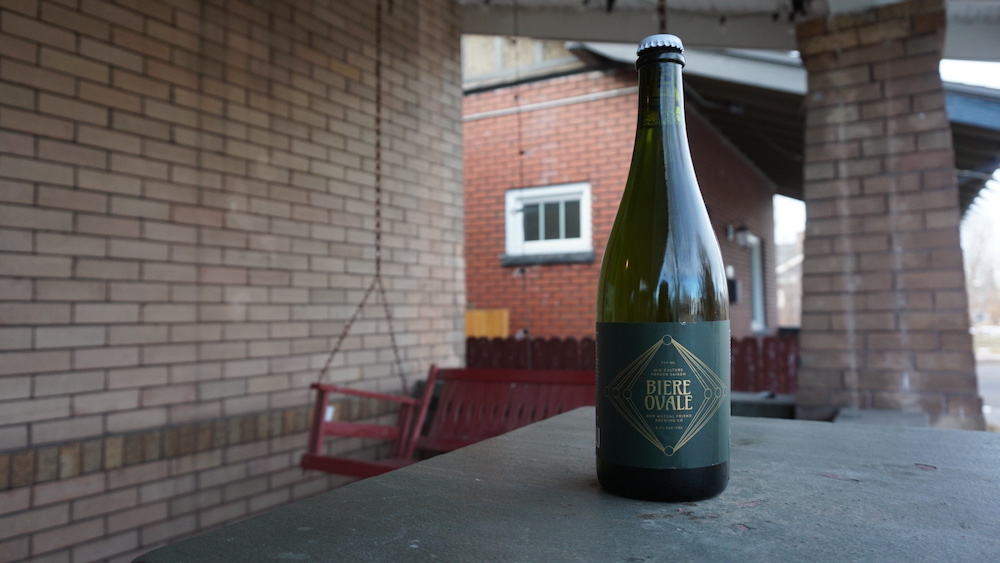 While most funky Farmhouse Saisons have all but disappeared, OMF's Biere Ovale is exactly what we've been praying would make a comeback. Drinking more like a Table Saison, this light, yet complex, funk forward treat exhibits just the perfect kiss of lemon citrus funk to add greater depth to a wholly enjoyable experience from beginning to end. Biere Ovale is most brilliant in its subtlety and lightness, which makes it absolutely perfect for downing multiples of while paired with any meal.
---
A Visit From The Fruit Lady: Coconut Guava Passionfruit | Wiley Roots Brewing
Wiley Roots Brewing absolutely knocked it out of the park with their smoothie-style fruited sour series "A Visit From The Fruit Lady". The whole series was some of the best-fruited sours we've ever had in this style, but Coconut Guava Passionfruit stood out just a bit above the rest. The pure fruit flavors were fresher than anything we've ever had out of a can. – Jaclyn Menendez
---
Oreo Marshmallow Vanilla Bubble Wrap Imperial Stout | WeldWerks Brewing
No stranger to these types of lists, our issue wasn't whether or not to include a WeldWerks stout – it was how to pick just one. We settled on Oreo Marshmallow Vanilla Bubble Wrap, which was a limited release back in June and a collaboration with Other Half Brewing Company and The Veil Brewing Company. This bourbon barrel-aged stout was conditioned on Oreos, toasted marshmallow fluff, and vanilla, and featured all three breweries' signature attention to detail and talent for crafting brews that absolutely shouldn't work (but end up working so damn well).  – Jaclyn Menendez
Honorable Mentions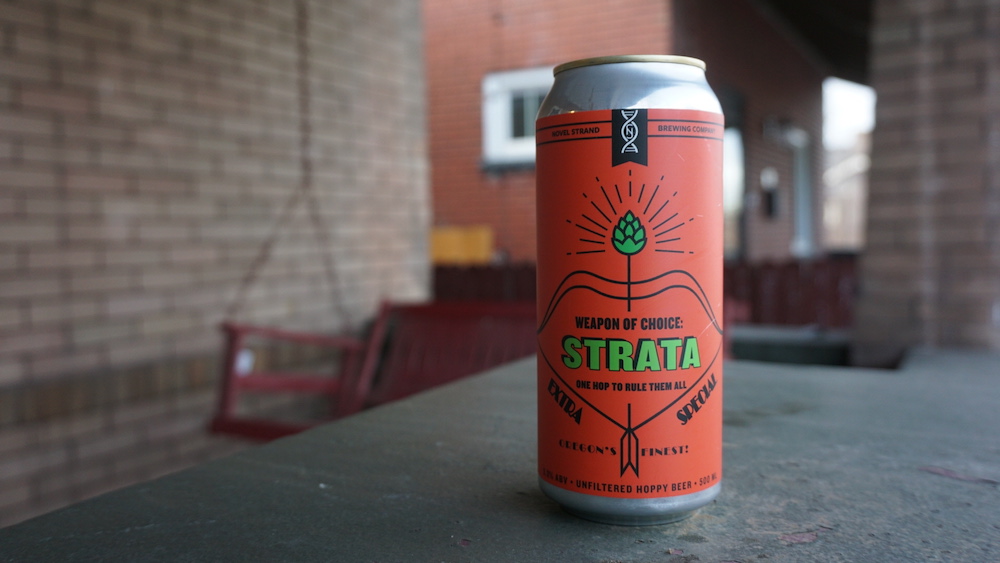 Strata IPA | Novel Strand Brewing

Mexican Lager | Mash Labs

Advanced Fluid Dynamics: Mosaic IPA | WeldWerks Brewing 

High School Diet Imperial Stout  | Peculiar Ales & New Image Brewing Collaboration

Mexican Lager | Capitol Creek Brewing

Voodoo 1985 IPA | New Belgium Brewing 

Not a Speck of Light German Chocolate Cake Stout | Verboten Brewing

Saaz Pilsner | Station 26 Brewing

Czech-Style Dark Lager | Wild Provisions

Galloping Juice Series | Telluride Brewing
Best Beer Events (virtual or otherwise in 2020)
Colorado Brewers Guild 25th Anniversary
Perhaps one of the greatest travesties to emerge from this year's cancellations of just about everything was the felling of the Colorado Brewers Guild's now-iconic Collaboration Fest. One of the first dominos to fall at the beginning of the pandemic, this legendary festival built solely on collaboration brews left an enormous void for those in the industry, but also hit the guild itself pretty hard as one of its main revenue generators for the year. However, thanks to the incredible leadership of the guild, the organization pivoted quickly and organized a full day of digital programming shortly after. The event featured a tremendous look back at the CBG's rich history including panels with Guild founders Kim Jordan, Eric Wallace, Doug Odell, Tara Dunn, and more, while also embracing its more current successes.
---
Dialed In With WeldWerks 
In response to their taproom's temporary closure in May, and in their typical spirit of community, WeldWerks Brewing launched a series of free virtual events called "Dialed In With WeldWerks." These events were hosted online through video platforms, promising a laid-back vibe with event names such as "Tasting 101, aka Smelling Smelly Smells". Our personal favorite was "Takin' Flights with Fisher," in which head brewer Neil Fisher himself cultivated a four-pack of current releases to discuss with a small-ish group of 50 participants via Zoom. The event itself was free, and anyone who wanted to purchase the four-pack could do so at a special reduced cost. It felt more like getting day-drunk with your friends in quarantine than attending a formal presentation, which is to say, it was downright awesome. – Jaclyn Menendez
---
Best New Breweries
Peculier Ales | Windsor, CO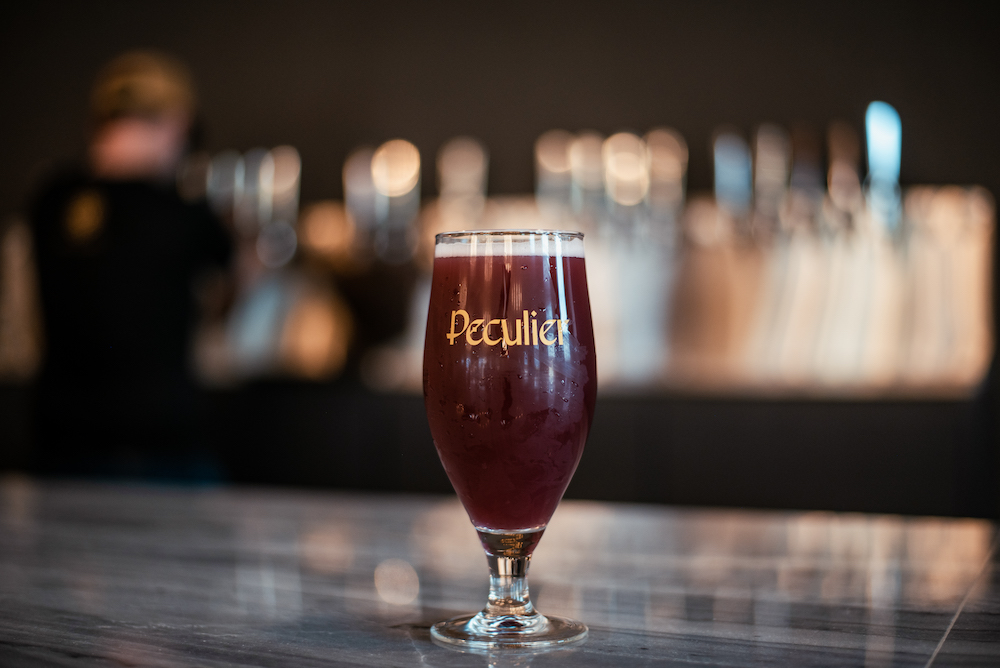 Typically, it's easy to predict a new brewery will succeed just by its pedigree. So when we heard Nick Armitage, formerly of WeldWerks Brewing, was branching out to launch his own project, we knew it was likely that Peculier Ales would succeed. Luckily, this Windsor-based gem lived up to expectations. With a healthy mix of quality Lagers, Sours, pastry-inspired Stouts, and more buzz-worthy styles, Peculier hit the ground running. Now we just have to wait patiently for their barrel-aging program to debut in all of its glory.
---
Cabin Creek Brewing | Georgetown, CO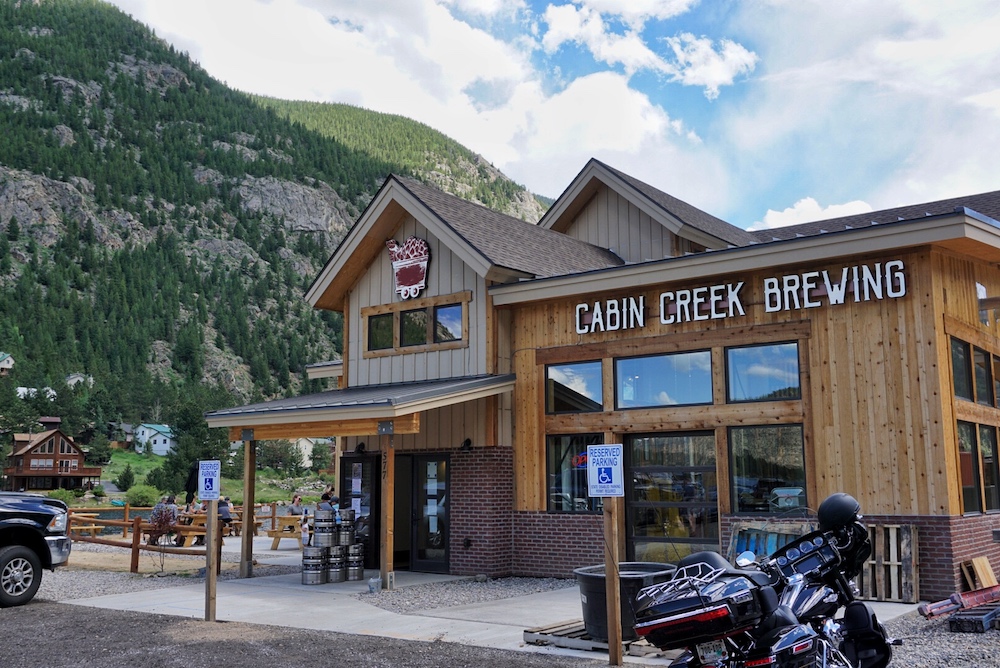 Over the past five years, the Colorado beer scene has seen a resurgence of quality in destination mountain breweries. The likes of Casey Brewing & Blending, Broken Compass, Westbound & Down, and Outer Range have led the way, but others like the newly opened Cabin Creek Brewing have emerged as contenders. Located in Georgetown, adjacent to a stunning view of Georgetown Lake, Cabin Creek Brewing finds the greatest success in brewing a wide diversity of styles extremely well. From hop-forward beers to Saisons, malty Porters, and Stouts to their proficient take on foeder Lagers, Cabin Creek does it all extremely well while also boasting a quality food lineup to boot.
---
Wild Provisions Beer Project | Boulder, CO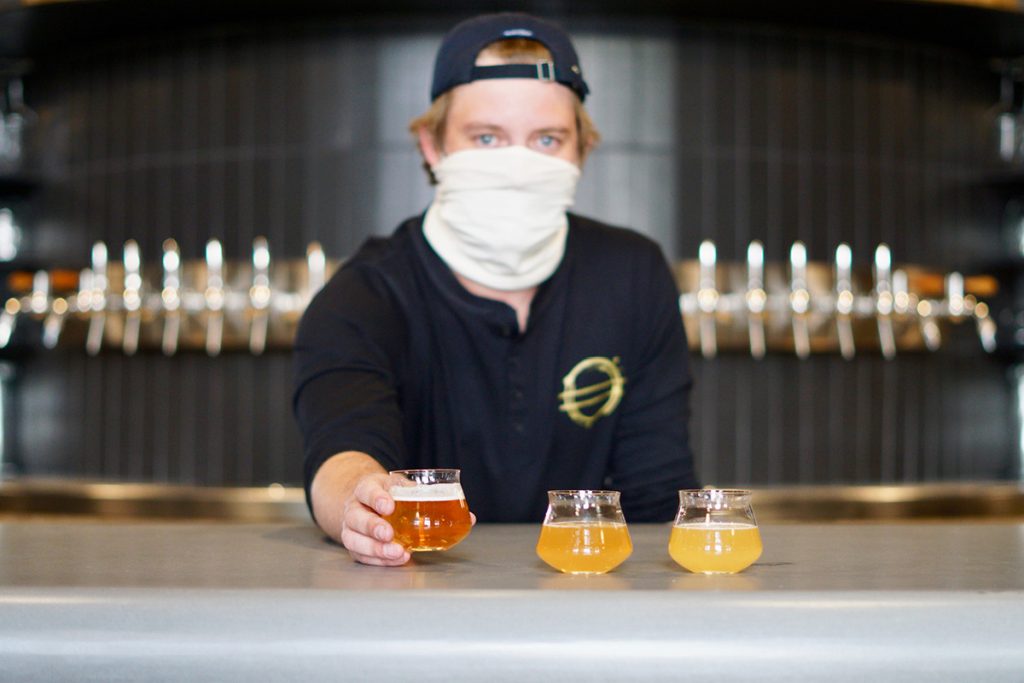 We've seen it time and time again, but the greatest of the greats are typically the ones who must continuously evolve and challenge themselves to strive for even greater heights. While 4 Noses Brewing has already built a sterling reputation for their ability to crush it at producing virtually any style, their newest venture in Wild Provisions focuses entirely on wild/sours and Czech-style Lagers, and they nailed it once again. This new Boulder facility had the misfortune of opening during the pandemic, but that didn't stop them from a strong debut with four incredible sour releases as well as two incredible Lagers in their Czech-style Pale Lager and Dark Lager. The facility itself is a homage to the old-world styles and when full in-person consumption can resume, this will be a true destination for beer geeks everywhere.
---
Stodgy Brewing
Located in northwest Fort Collins, Stodgy Brewing unintentionally lucked out with their new brewery space: it just happens to have one of the best patios in town. What was sure to be a nice feature in any year became its saving grace during their grand opening in 2020. It takes more than a good space to keep a brewery going, though, and luckily for the locals, the beer is damn fine too; while they may be old-fashioned in their classic offerings so far, this place is far from stodgy. – Jaclyn Menendez
---
Honorable Mentions
It was an INCREDIBLY strong year for new breweries in Colorado. Honestly, every one of these honorable mentions deserves more than just a bullet point, from Outworld's beautifully designed interior that transports you to outer space (they're a sci-fi themed brewery), to Spice Trade's grand revival boasting culinary-inspired beers and a brewpub food menu that ranks among the best in the state. Ska Street Brewstillery's Boulder outpost delivers not only quality beer & spirits, but an equally impressive culinary lineup, and Uhl's lineup of trendy but well-built beers that aligns them to follow the likes of Knotted Root, Cerebral, and Outer Range within that category. You've also got Barquentine who has been nailing Belgian-styles out the gate, and LUKI Brewery, the circus-themed outpost that touches on a wide range of inventive styles.
Once things return more to normalcy we expect all of these to truly flourish as the 2020 freshman class of breweries; one of the strongest we've seen in years.
Outworld Brewing – Longmont, CO

Uhl's Brewing – Boulder, CO

Spice Trade Brewpub – Greenwood Village, CO

Ska Street Brewstillery – Boulder, CO

Barquentine Brewery – Edgewater, CO
LUKI Brewery – Arvada, CO
Breweries Who Made the Biggest Moves in 2020
Bierstadt Lagerhaus | Denver, CO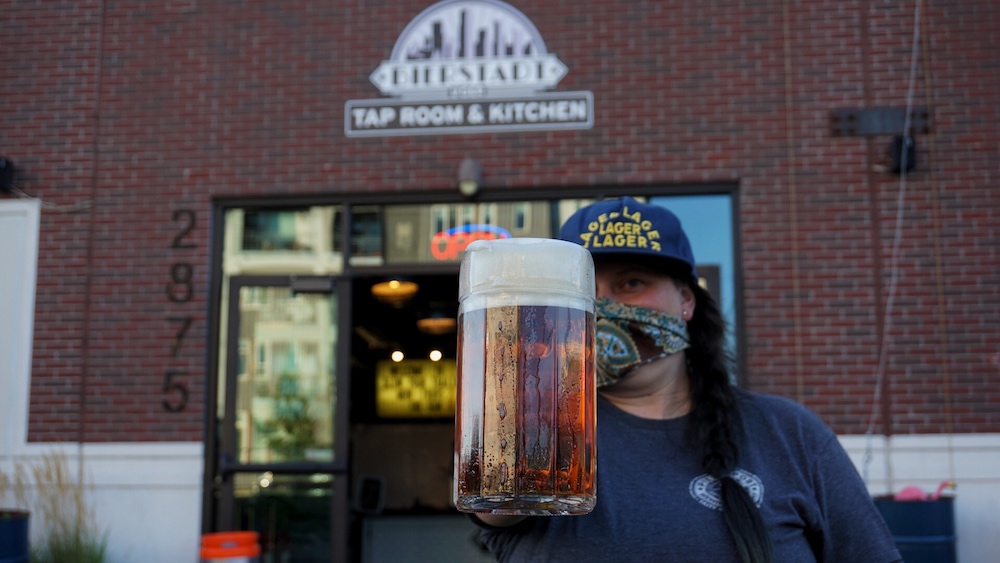 Even before this year, there was never any doubt that Bierstadt Lagerhaus produced some of the best Lagers in the country and possibly even the world. Their focus has always been on quality, and while they practically swore that they would never package their beer, well… things change. In a year when Bierstadt was forced to transition to canning and build out an astroturf Biergarten just to remain afloat, they were still able to crank out one of the most impressive lineups of beers the state has seen. 
---
Westbound & Down Brewing | Idaho Springs, CO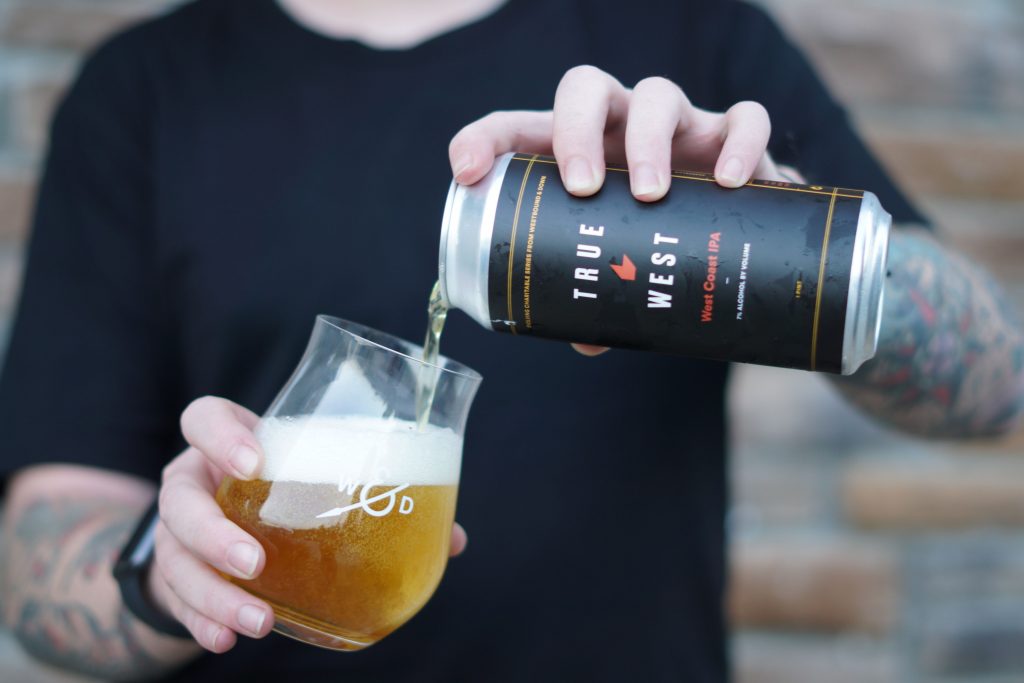 It's not often that we can justify listing a brewery in this category two years in a row, but Westbound & Down followed up their big 2019 with an even bigger 2020. Like Bierstadt, Westbound was able to transition quickly at the start of the pandemic to really focus on canning, but as we mentioned above, were responsible for one of the most well-thought-out collaboration series we've seen in beer via their Western Conference All-Stars Series. Couple in their True West series, which has raised funds for charitable causes during the pandemic, and their acquisition of the former Endo Brewing space in Lafayette; it's pretty clear that Westbound & Down continues to elevate their game.
---
Sleeper Brewery of the Year 2020
Capitol Creek Brewery | Basalt, CO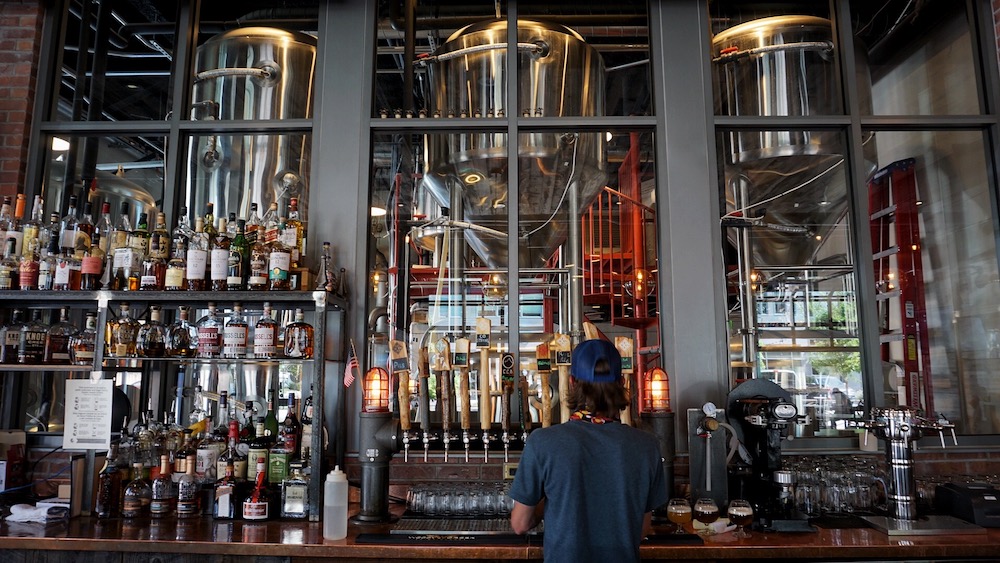 Perhaps the biggest surprise of the year comes out of Basalt, CO in Capitol Creek Brewery. Just a short drive down from Carbondale and not far away from Aspen, Capitol Creek combines the full modern pub experience with a tremendous beer lineup. Anchored by one of the state's most underrated Lager programs and a keen eye on experimentation, Capitol Creek would contend with the best even in the Front Range. The next time you head to the mountains, make it a priority to stop by and enjoy their Mexican Lager, Bighorn Czech-style Pilsner, RFG Hazy IPA, and beyond!
---
Breweries to Watch in 2021
Boulder Beer Co.
What a difference a year can make! In October 2019, it looked as if Boulder Beer, Colorado's first microbrewery, was headed toward its tragic demise, after announcing the closure of its brewpub and the ending of distribution across its 27-state distribution footprint. But in January of last year, it was announced that owner Gina Day would undertake an unorthodox approach toward reviving the brand by licensing the production, sales, and distribution of beers under the Boulder Beer brand to Sleeping Giant, a Denver-based contract brewery.
Now just 12 months after that announcement, Boulder Beer is about to re-enter the market with a sharp re-brand and new energy.
---
Hideaway Park Brewery 
In the NBA, when the Brooklyn Nets recently signed superstars like Kevin Durant and James Harden, the league immediately took notice. Similarly, when Winter Park's Hideaway Park Brewery recently hired Brian Ivers, former brewer at Side Project Brewing its offshoot Shared Brewing as their Head Brewer, the move immediately got our attention. Having gained a wealth of experience and knowledge brewing with one of the most highly regarded brewers in the country in Cory King, we're excited to see what unfolds for the Hideaway Park team.
---
Knotted Root Brewing Co.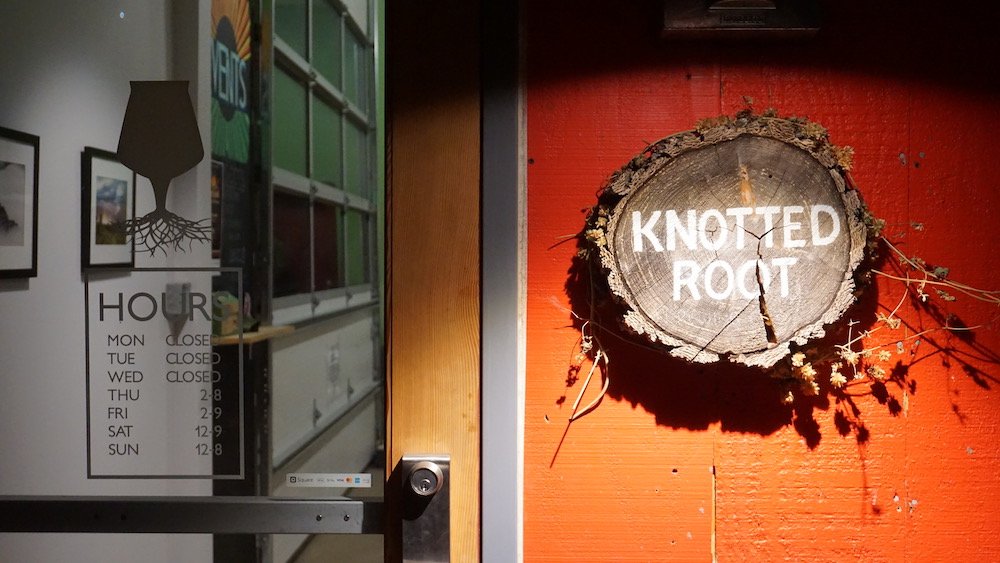 Knotted Root Brewing has been a favorite around here for a while now, but we're projecting a huge year for the Nederland-based brewery in 2021. Word of mouth has already established them as a hyperlocal must-try, but historically their distribution footprint has been so small that you'd have to be very lucky, very dogged, or live in their remote town of Nederland to nab a taste for yourself. With a steadily expanding list of local distributors, though, their beer is reaching more people than ever before – and the people still want more. They just released their first-ever Gose, Purple Paste, and it already has their highest Untappd rating to date – and in a sea of 4.30+ ratings, that's saying something. Their continued experimentation makes us ridiculously excited to see what they'll come up with next. – Jaclyn Menendez
Biggest Story of the Year
There's no avoiding that the biggest story of the year is the impact that COVID has had on the Colorado craft beer scene as a whole. While not all a direct result of the pandemic, Colorado saw 32 breweries cease operations in 2020, a significant rise from previous years, with 22 closures in 2019, 19 closures in 2018, 16 closures in 2017 and only nine in 2016.
Bold Predictions for 2021
As the cannabis industry continues to boom, we expect bigger crossover between the marijuana and beer industries. This doesn't necessarily mean THC in beer, though eventually this will become more widely accepted; however, we do foresee a greater number of collaborations, crossovers in technique, and brand alignments on the horizon.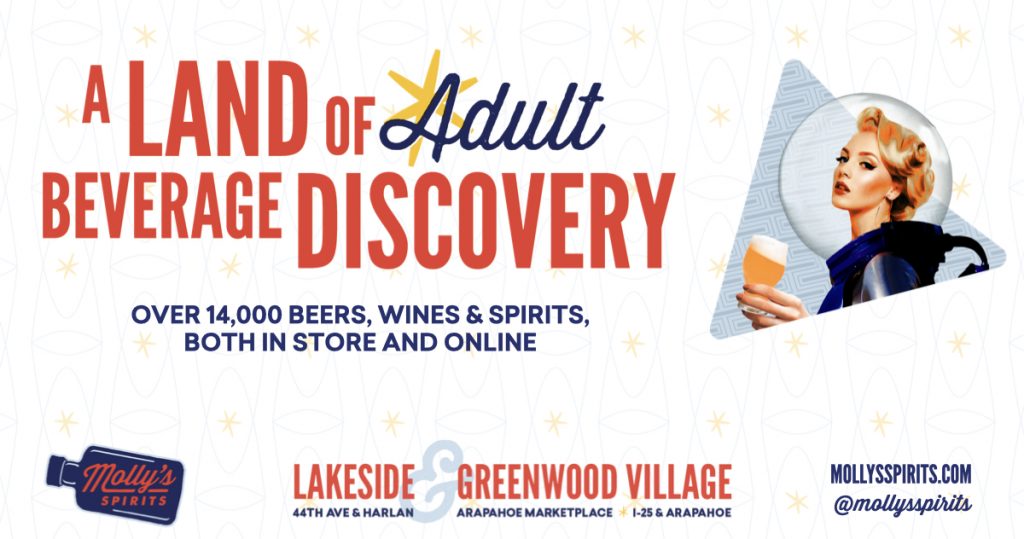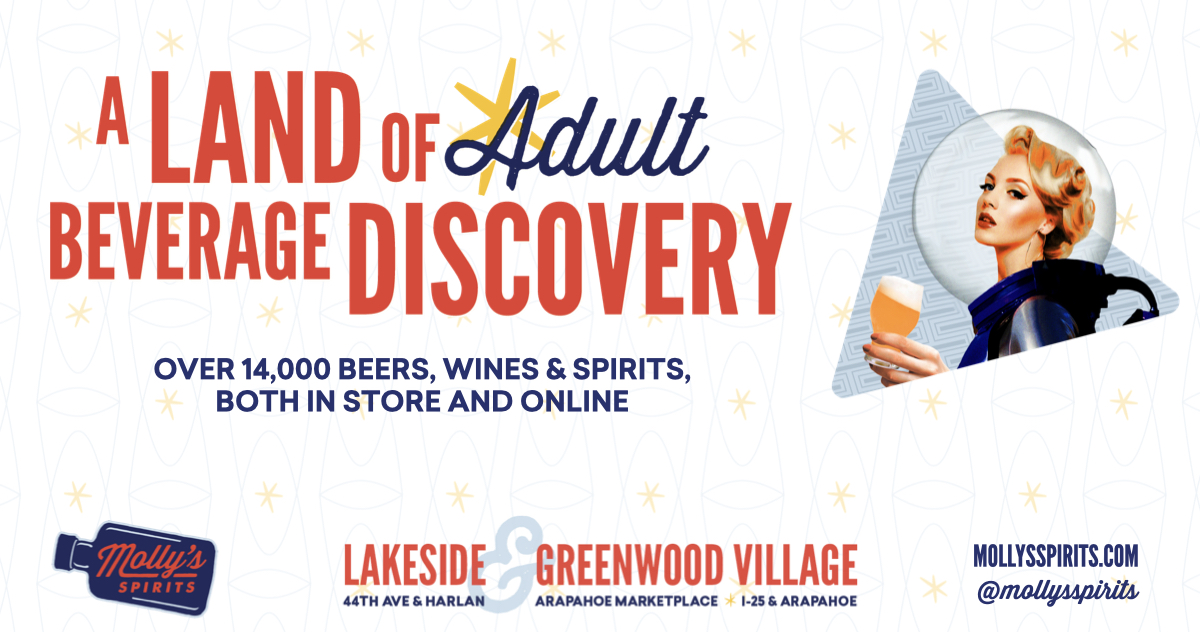 This Best in Beer roundup was made possible by our friends at Molly's Spirits. Wxplore a land of adult beverage discovery at Molly's Spirits, offering a curated selection of beers, wines, and spirits in Lakeside and Greenwood Village, Colorado. Shop over 14,000 products, including exclusive collabs and an extensive craft beer selection, in-store or online for curbside pickup or delivery. Learn more at Molly's Spirits.
---