No Comments
Boulder Beer Company Announces Sale and Closure of Brewpub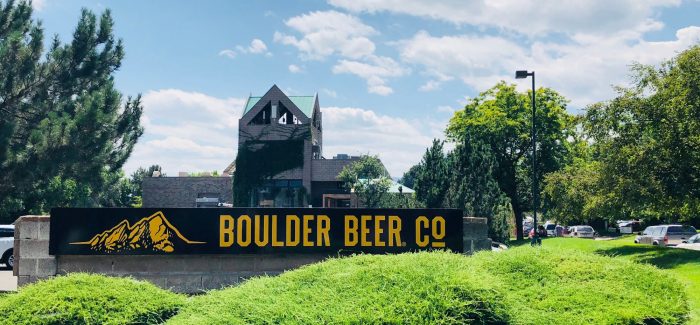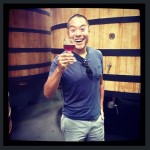 It has been a dramatic and tumultuous three months for Boulder Beer Company, to say the least. In October 2019, Colorado's first craft brewery announced that it would end outside distribution of its beer and layoff several members of its team, while still maintaining its on-site brewpub location. Then in December, the brewery announced that it had signed a partnership agreement with contract brewery Sleeping Giant to continue to brew and package Boulder Beer's core lineup and handle sales and marketing functions for the brand.
Today, Boulder Beer announced via its social channels that an opportunity has presented itself to sell its 19,000 sq ft building at 2880 Wilderness Place and thus has decided to close and sell its brewpub location, with its last day of operation being January 18.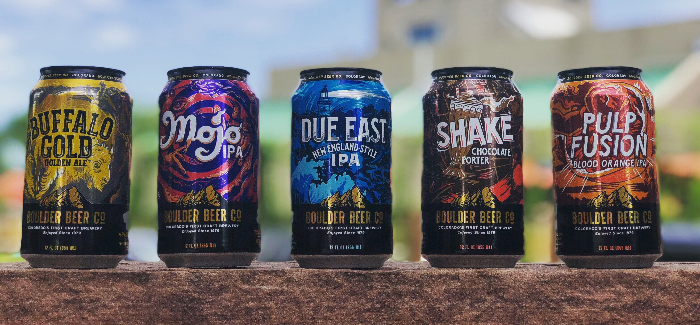 The 40-year-old brewery cited its decision to cease on-site production and subsequent partnership with Sleeping Giant in no longer needing such a large space. "After closing the manufacturing side of our business and then creating a relationship with Sleeping Giant, we feel it is now in our best interest to pursue this opportunity to sell the building. The 19,000 square foot production facility has proven to be too large for our brewpub to operate within."
In today's announcement, Boulder Beer reiterated that their partnership with Sleeping Giant remains intact and that they plan to move forward with packaging and distributing the brand despite the brewpub's closure. They also noted that brewpub employees will have access to employment opportunities within their sister company Concept Restaurants. In following the theme of the past three month's developments the end of the open letter did tease the possibility of exploring other future brewpub locations, leaving open the possibility to re-open in a different location.
Today's announcement follows Friday's news that Boulder-based Wild Woods Brewery will also close this month with its last day being January 11.
Below is the announcement penned by owner Gina Day via Boulder Beer's Facebook page:
January 6th, 2020

A Letter to Boulder Beer Company Customers and Friends

Dear Boulder Beer Patrons,

As you all know, things have been changing here at Boulder Beer, and we now have a new development we would like to share. Some outside influences have recently transpired that have led us to make business decisions we feel are best for the company. An opportunity to sell the building at 2880 Wilderness Place recently presented itself to us, which has led us to the decision to close The Pub at Boulder Beer. Our last day of operation will be Saturday, January 18th, after which we will close for business.

After closing the manufacturing side of our business and then creating a relationship with Sleeping Giant, we feel it is now in our best interest to pursue this opportunity to sell the building. The 19,000 square foot production facility has proven to be too large for our brewpub to operate within.

Moving forward, because of our new partnership with Sleeping Giant Brewing Company in Denver, you will still be able to find our beer on draft and in six packs at your favorite liquor stores, groceries, bars and restaurants. They will continue to brew, package and distribute the Boulder Beer brands we all know and love and keep the Boulder Beer legacy alive at retail. So although the Pub will be closing, the brands will live on.

Our valued Boulder Beer staff will all have access to job opportunities with our sister company Concept Restaurants should they decide to join their team.

Also, with all of these changes it isn't out of the picture that you may see a new Boulder Beer Pub open sometime down the road.

Thank you all for 40 amazing years of support and friendship. If you're in the Boulder area, please come raise a pint with us on or before January 18th to toast the fun ride it's been, and celebrate the many, many great memories that make up Boulder Beer.

Sincerely,

Gina Day, Owner
---