No Comments
Zillicoah Beer Co. | Witbiere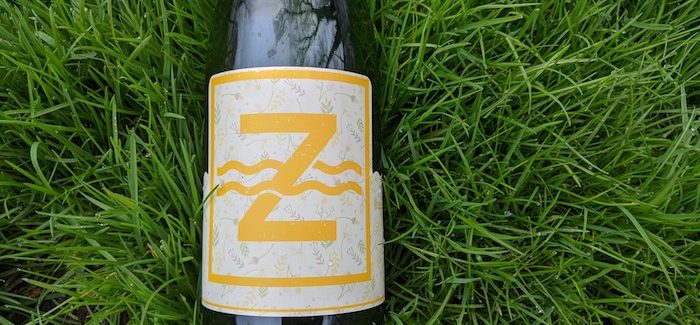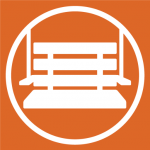 Zillicoah Beer Co.'s latest Witbiere is a bit of mountain springtime in a glass. This 4.2% ABV barrel-aged wheat beer uses coriander, orange peel, chamomile and old-world fermentation techniques to make it interesting and add depth. The brew evokes the fresh scent in the air that appears after one of the short showers that define spring in the brewery's hometown of Asheville, NC. 
Riverside Brews
The brewery is a five-minute drive from downtown Asheville in an industrial area sandwiched between train tracks and the French Broad River. Zillicoah's charm lies in the contrast between the open lawns and scattering of riverside picnic tables and the restored industrial warehouse in which they brew wood-aged and open-fermented Ales and Lagers. 
While their Witbier captures the fresh flavors of the season, it was brewed almost a full year before release and spent about nine months maturing in the bottle.
"Total production time was just shy of a year," said Zillicoah Co-Founder and Brewer, Jonathan Parks. "We bottled it younger than we typically do (about three months in) to try to retain more of the botanical aromas and extended the bottle conditioning a bit."

Old and New Meet in a Witbiere
Witbier is a 400-year-old Belgian style wheat beer that was revived by Peter Celis at Hoegaarden starting in the 1960s, according to the 2019 BJCP Guidelines. Modern Witbiers often feature coriander and orange peel to mimic the older European brewing traditions that relied on herbs and spices rather than hops for bitterness.
For their take on the Belgian wheat beer, Zillicoah used coriander, orange peel and chamomile. They also use traditional techniques like open fermentation. This process of conducting primary fermentation in an open vessel adds fruitiness as the yeast has room to breathe.
Next, they move the beer into oak barrels and add a mixed yeast culture with Brettanomyces to the fermenting brew. This mix of yeast allows the beer to develop tart and funky flavors that add body and jamminess to the beer. The wild yeast also connects this brew to the Witbiers of old.

"We wanted to capture the essence of what we think Witbiere could have been like over a hundred years ago while also taking it into the current landscape with hops like Mosaic," Parks explained.
Mosaic is a west coast varietal of hop that has a slightly dank blueberry and citrus character. The hops add brightness and underscore the fruitiness of the beer. Pair that with the funky tartness from the mixed yeast culture and you get a flavor reminiscent of preserved lemons on a bed of straw.
The impact of those historical and time-intensive techniques is apparent in the finished product. The beer is only 4.2% ABV yet it retains a full mouthfeel and layers of flavor that one often only sees highlighted in higher ABV barrel-aged beers.  
"Beer is a living thing and we really love retaining that life and vibrancy in our bottles," Parks said.
Zillicoah's Witbiere is brimming with liveliness. With their focus on process and an eye to brewing history, they capture a small piece of the beauty of springtime in the mountains.
Photos by Eeva Sharp
---