No Comments
Crooked Run Fermentation | Raspberry Lemon Swirl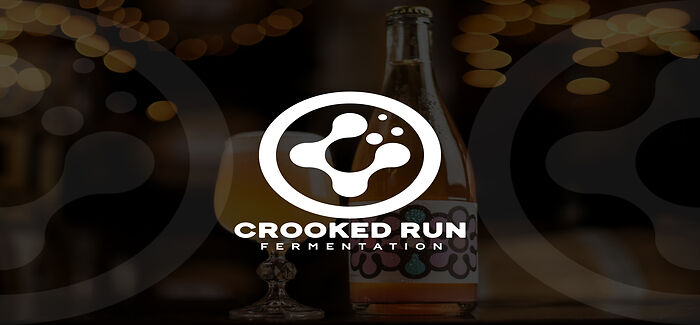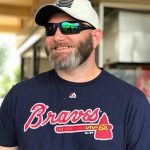 Close your eyes for a minute, and clear your mind temporarily. Take yourself back to when you were a kid playing outside with your friends on a hot summer day. You have sweat rolling down your forehead, and it's just so humid that water isn't going to cut it to cool you off. Faintly in the distance you hear the unmistakable sound that every kid loves to hear. Sure enough, coming down the street, you catch the first glimpse of a faded pink and yellow van with a huge ice cream cone attached to the roof. Ice cream, that will do the trick!
Fast forward several years to your legal drinking age. Wouldn't it be nice to experience that kind of childhood nostalgia again? To go back and experience that sensation of how that ice cream tasted to you at after opening the wrapper on that hot summer day. We invite you to let Crooked Run Fermentation (Sterling, Virginia) take you on that nostalgic trip back in time with Raspberry Lemon Swirl, one of their soft serve ice cream inspired seltzers.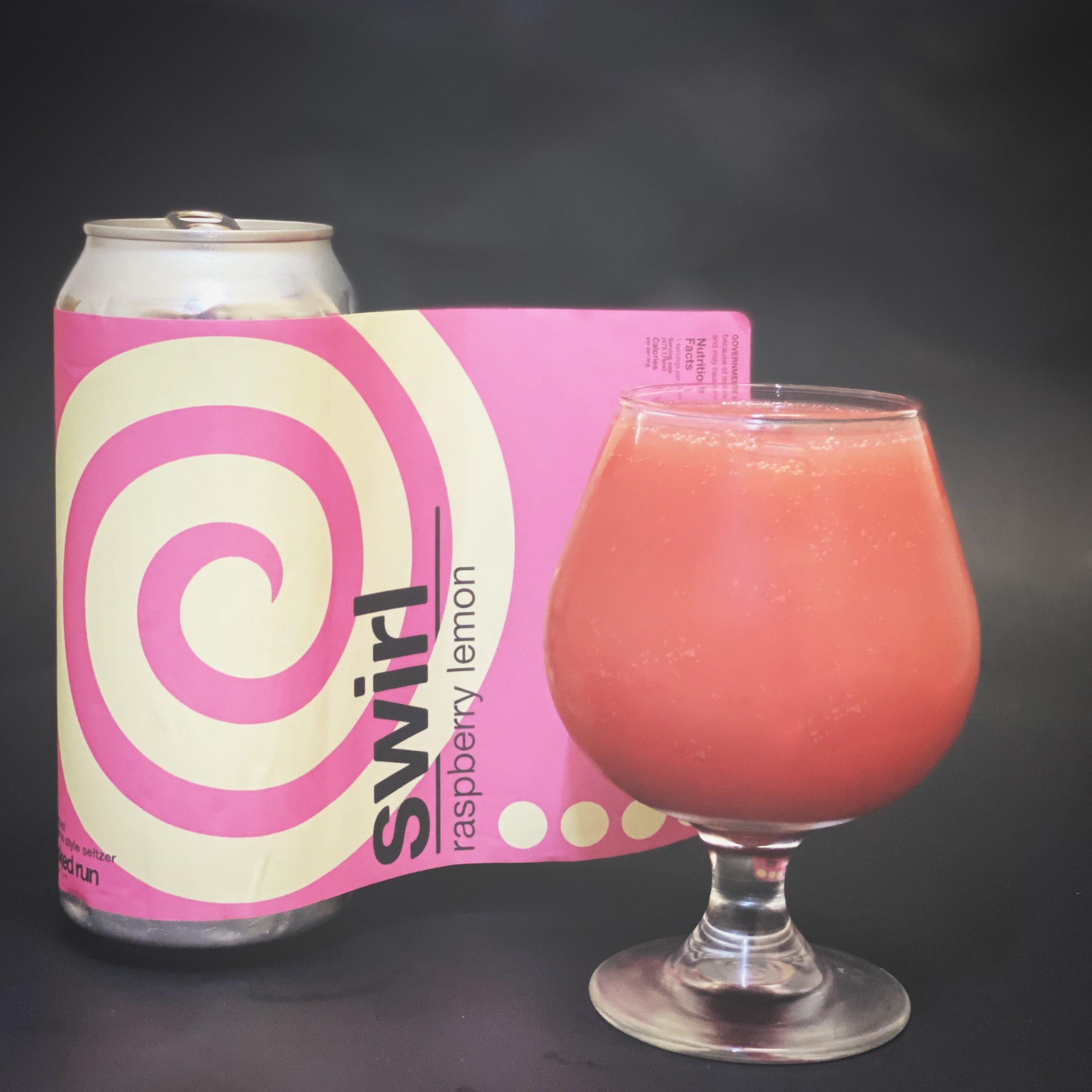 Seltzer for Days
Crooked Run Fermentation has two Seltzer lines—Tropic and Swirl. Their Tropic line contains all real fruit and ingredients, which we will get into one of those in a future article. Swirl is the other line of Seltzers, and they get a little crazy with it. Jake Endres, co-owner of Crooked Run said this about Swirl when we reached out to him, "They're thick, sweet and not exactly low calorie—not at all like a regular hard seltzer. Do they tasted like beer? Nope, but they're a nice way to mix it up and they are also gluten free"
So who came up with the idea to make an ice cream-inspired Seltzer at Crooked Run? Endres said they had been making some heavily-fruited Kettle Sour beers but were at the crossroads as to whether to go full smoothie style or not.
"I said we should just make them as Seltzers since the end result is pretty much the same," said Endres.
A Very Involved Seltzer
The process for making this type of Seltzer involves a lot of blending and pasteurizing. With any amount of unfermented sugar, refermentation can occur which can lead to exploding cans. Crooked Run tried using sulfites and filtration to stabilize the Seltzers, but ultimately pasteurization was the way to go to make a great quality product.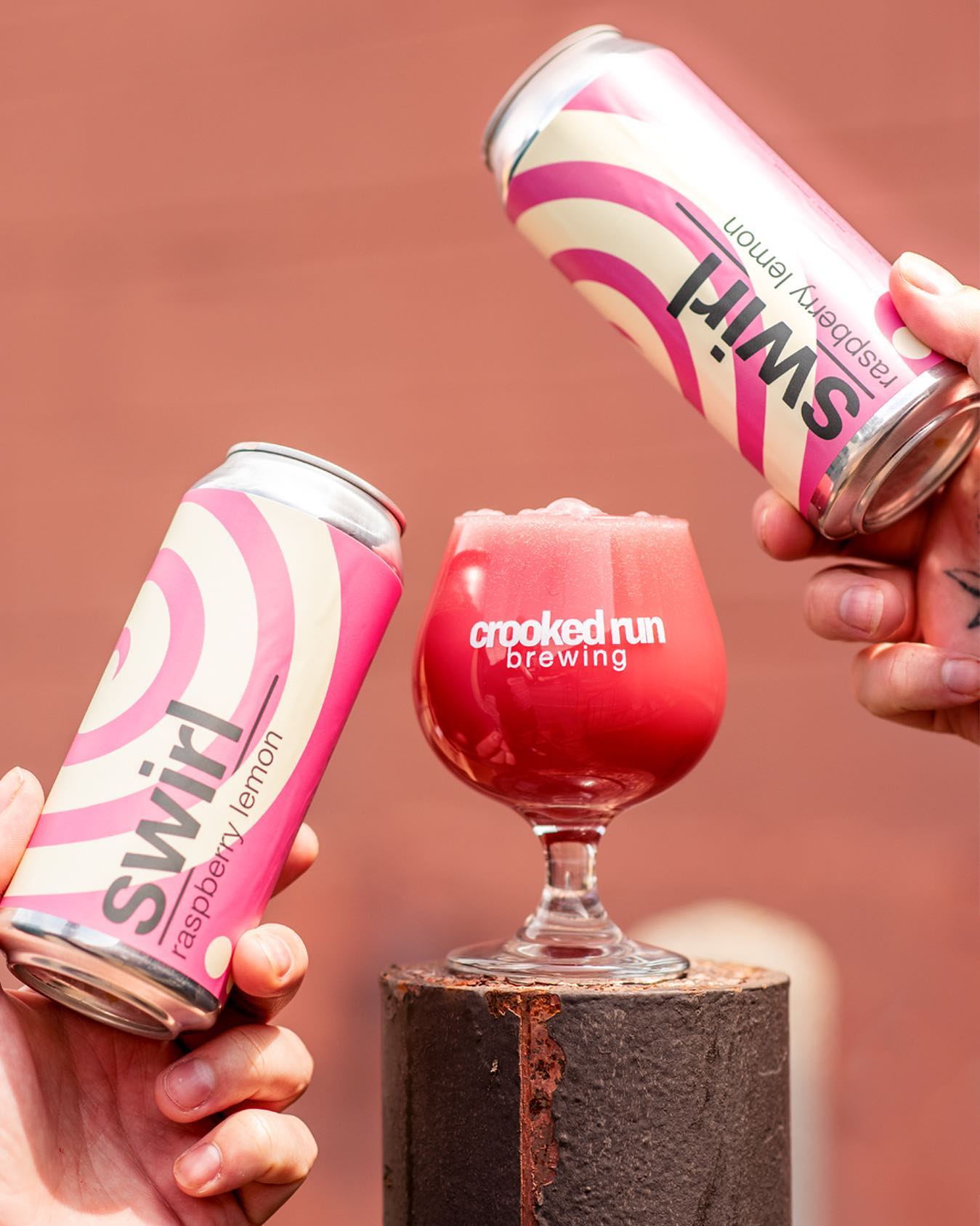 To say that Swirl is a great quality product is a huge understatement. There are a plethora of smoothie style beverages out in the market today, and most of them are very good. Crooked Run Fermentation takes that to the next level with the quality and flavor you get from Raspberry Lemon Swirl. Upon opening the can you get a pleasant fruity aroma that lets you know you're in for a real treat. The first sip of this delectable drink coats the palate with pungent Raspberry followed by the tartness of the Lemon towards the finish. It really is like having melted ice cream in a can, which is how Crooked Run describes it.
Ice Cream in a Can
For being a thick smoothie style Seltzer, it really doesn't weigh heavy on the stomach. You don't really get that overly-full feeling like some of the drinks in this style seem to make you feel. Swirl doesn't have any lactose in it, but it does provide a very creamy mouthfeel that's quite enjoyable. It come in at 6% ABV, so you could really crush a few of these, especially on a hot summer day. The overall experience of Swirl is really like nothing we've had the pleasure of tasting before. It really is that good.
As for the flavors of this line of Seltzers, Endres explained that picking the right fruits to go together can be a bit tricky at times. "Fruit can be sweet, acidic, tannic and/or very strong flavored, and you don't want to overload into one specific area", noted Endres.
Fermenting Toward a Bright Future
Crooked Run Fermentation typically uses 80-100 lbs per BBL when brewing a batch of Swirl. Endres notes that many people are using more than the 80-100 lb range, and that he thinks there is a bit of a diminishing return when using that much. However, Crooked Run Fermentation will probably crank out some things with 150+ lbs per BBL at some point.
For those not familiar with Crooked Run Fermentation, they used to be called Crooked Run Brewing. When asked how they transitioned from "Brewing" to "Fermentation", Endres explained that over the course of the pandemic they acquired a winery license. They've been working with a lot of Virginia-grown fruit in their mixed fermentation beers. They recently started working with grapes. Initially the first wines were done entirely by hand, including crushing a ton of grapes, to which Endres said he doesn't recommend. They now have four wines under their belt and have their first cider planned for this fall. Endres said that their rebrand signifies their diverse scope but also lets them explore more and refine some of the key styles they enjoy.
If you want to keep up with Crooked Run Fermentation, you can check them out online at Crooked Run Fermentation
---