One Comment
Over Yonder Brewing Co. | D6 IPA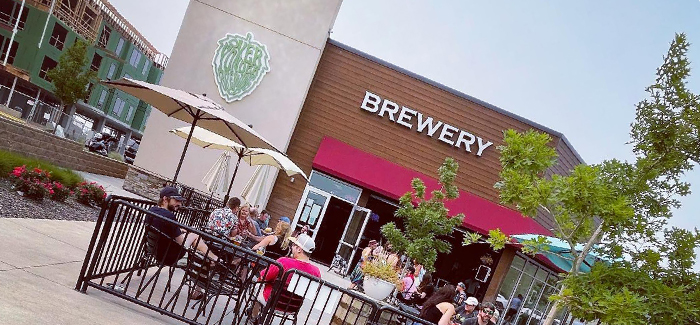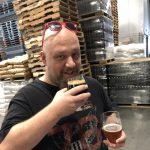 Over Yonder Brewing Co. in Golden, CO recently celebrated their first and second anniversary this year. The brewery had one big, mega-bash to make up for lost time over the lockdown in 2020. As a brewery that feeds off music and crowd energy almost as much as they do creating new beers, it's been an exciting 2021.
Part of their efforts to welcome back music includes live streaming Phish shows on the big screen with Paige McConnell banging away on the D6 clavinet during some of the slinkier Phish grooves (e.g. Sand, Moma Dance, etc.). This is where Over Yonder came up with the name of their fan (and brewer) favorite beer, D6 IPA.
While each of the co-founders has their favorite OYB beer–and each has a special beer that first drew them to craft beer–Head Brewer and Co-Founder Jason Bilodeaux really enjoys brewing D6. This is their rotating-hop IPA in which no two batches are alike.
"I really like brewing D6, our New England style IPA," Bilodeaux told PorchDrinking back in 2020. "I get to have a lot of fun with this one because I always change up the hop bill for each batch. I'm a hop head and I really enjoy all the tropical and fruity hop varieties that have been released over the last several years, so that gives me a lot of inspiration."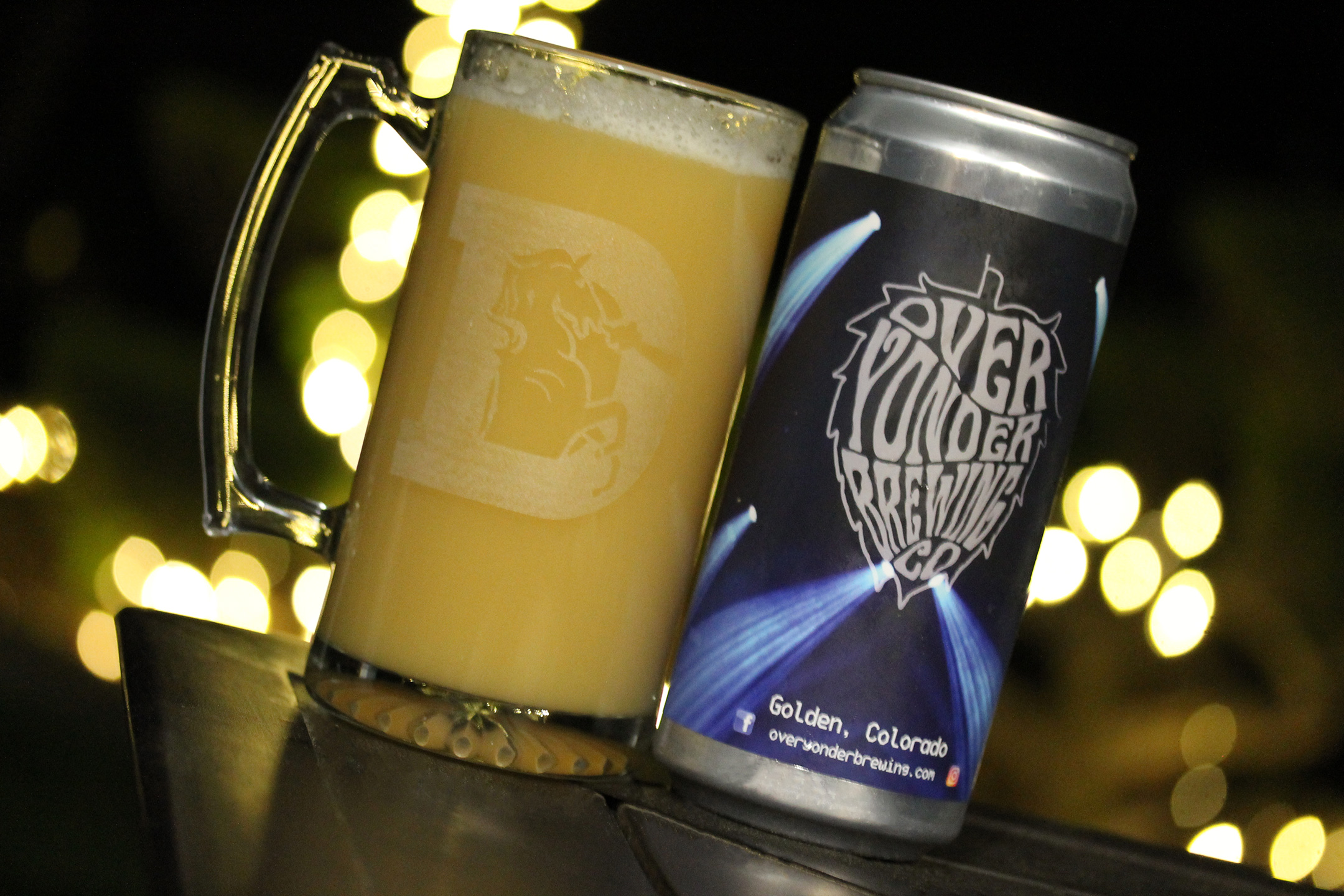 "For this version of D6, the hop profile is all LUPOMAX hops of Citra, El Dorado and Amarillo," Bilodeaux explained. "Think tropical melon and pineapple aroma, haziness, thick and velvety mouthfeel, lime and other fruit candy flavors with a brief, light bitterness in the swallow and a dry finish."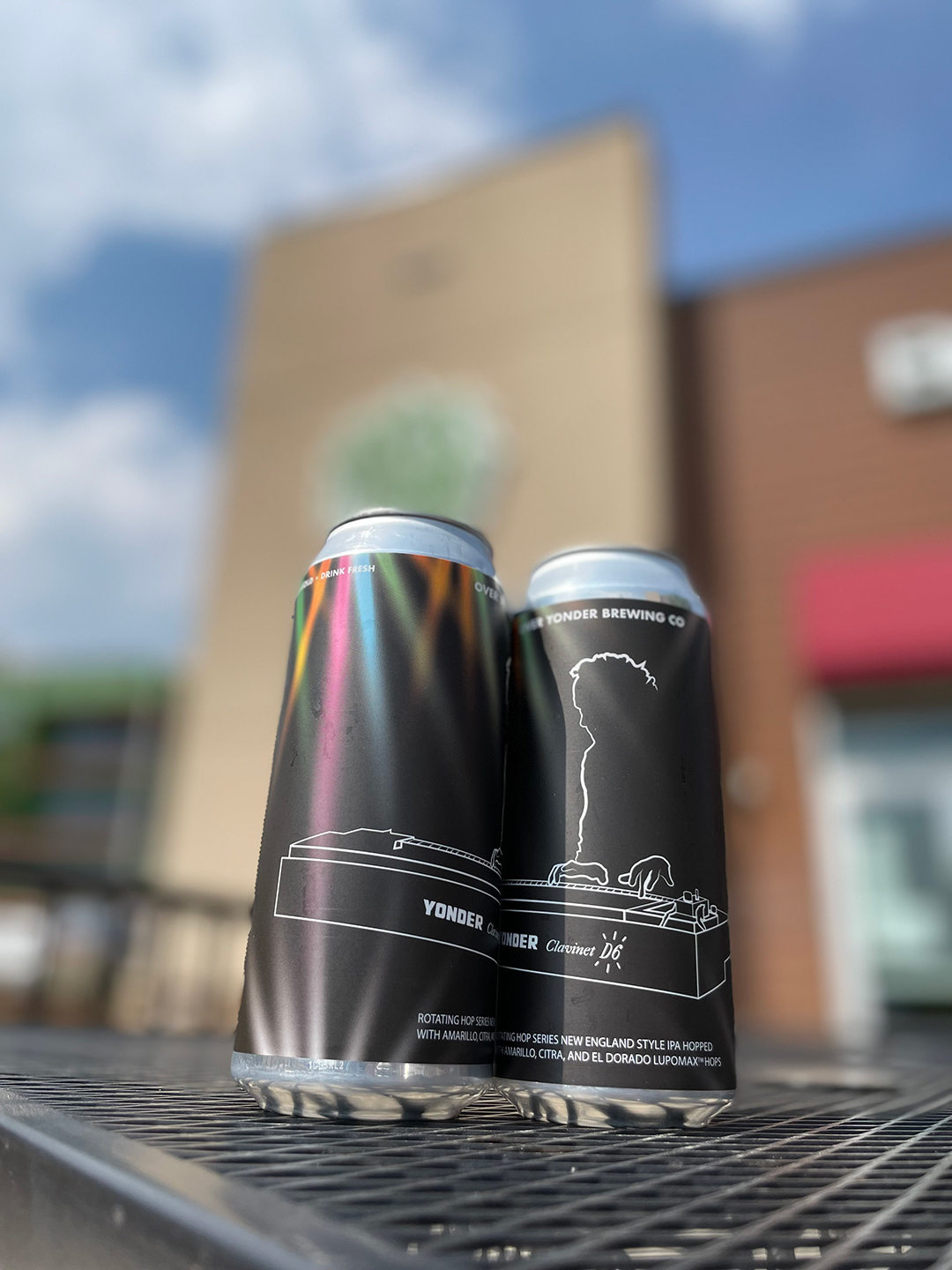 Each version of D6 has a somewhat citrus-tropical flavor, but this particular batch has pronounced island vibes with its thick, almost smoothie-like golden pour and fruit aroma. For those of us desperately clinging to summer nights, filling up the senses with something so prototypically summery is a huge part of this beer's appeal.
The nose reveals what you're getting with the palate as well and the "light bitterness and dry finish" that Bilodeaux detailed balances the beer out very well — balance is a signature element of many Over Yonder brews.
Visit Over Yonder in Golden before a Red Rocks show (or any other time really), get D6 on tap and enjoy good beers with good people in one of the nicest brewery settings in Colorado.
Feature image courtesy of Over Yonder Brewing Co.
---