No Comments
Marz Brewing | Jungle Boogie American Pale Wheat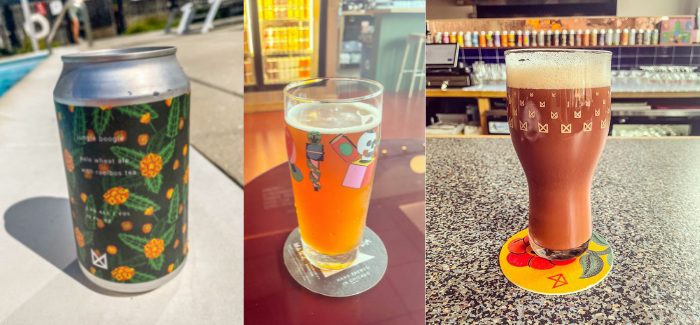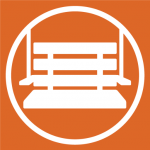 If you haven't had Jungle Boogie by Marz, I'm sorry. Jungle Boogie, like Marz Brewing itself, has a cult following. It's deserved. It's an American Pale Wheat beer brewed with rooibos tea. The beer is perfectly rounded by the subtle sweetness from the mixed wheat grain bill and the stone fruit flavors of the rooibos tea. Light enough, at 5.5% ABV, that you can keep drinking it. Which is convenient, because you'll want to go for another pint. Jungle Boogie is a flagship and staple at Marz. It's the middle of the road in terms of the brewery's long list of hoppy offerings, fruited sours, and clean lagers. The beer itself has thankfully stayed the same. Beyond infrequent adjunct offerings from mango to the more recent blueberry release, you know what you're getting with Jungle Boogie, the very best.
Stats
Jungle Boogie is on the lighter side at 5.5% ABV. It's brewed with a grain bill of mixed wheat, which offers a light caramel sweetness. The rooibos tea pairs nicely with the subtle sweetness and adds a stone fruit flavor and aroma. The beer is rounded out with Mosaic hops.

Food Pairings
Foods that don't pair with Jungle Boogie with be a shorter list. That said, if you're staying true to the American Wheat style, this beer naturally pairs well with spicy dishes as it cuts and balances the heat. If you're enjoying Jungle Boogie at Marz's original taproom in Bridgeport, you can also enjoy offerings from Mom's by chef Kelly Ijichi. Dishes include Spam Musubi, Katsu Sando, and Nori Fries. If you're visiting their new Bucktown location, Life on Marz, you can grab a Jungle Boogie Dog (or rotating dog) to go with it.

Can Art
While not much has changed with the artwork used for Jungle Boogie cans, they did receive a recent facelift. The artwork still uses the original art, but just brings it up a notch, enlarging the text overlay, making it pop a bit more.

Adjuncts
This beer needs no edits or additions, but adjuncts are of course fun to try. Recently, Marz released Mango Jungle Boogie and even more recently put out a Blueberry variant. There are talks of a new adjunct coming soon – stay tuned!

Overall Impression
It's no surprise Jungle Boogie constantly ranks as one of the top wheat beers. It stands out within the category due to its untraditional grain bill and addition of rooibos tea. It's at the perfect ABV to be able to enjoy it throughout the course of your Boogie nights. It has a cult following here in Chicago, meaning it can be hard to find on draft once it starts pouring, even at Marz itself sometimes. You can't go wrong, it always satisfies the craving, and will keep you coming back for more.
Let's Boogie!
---