No Comments
Urban Brew Labs Taproom Now Open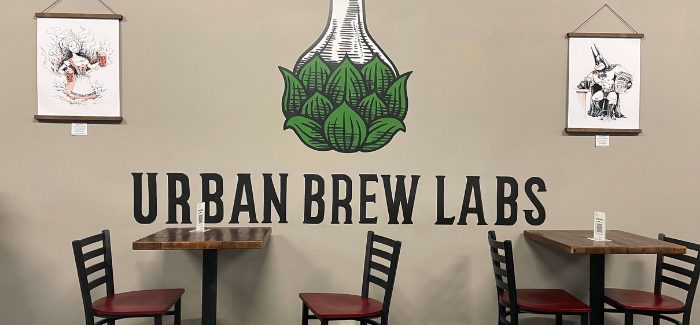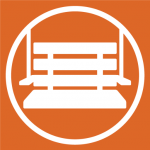 You've heard of Dad Bod. If you haven't, it's worth crawling out of the rock you've been living under to grab some. For starters, Dad Bod is back. More importantly, the brewery behind Dad Bod Hazy Lager, Urban Brew Labs, recently opened their first taproom. Since 2018, Urban Brew Labs has been distributing beer in the Chicagoland area. They began as draft-only and have since evolved to offer cans and draft beer to the market. Now, you can enjoy their beers (along with guest taps) at their very own taproom in the Ravenswood neighborhood of Chicago.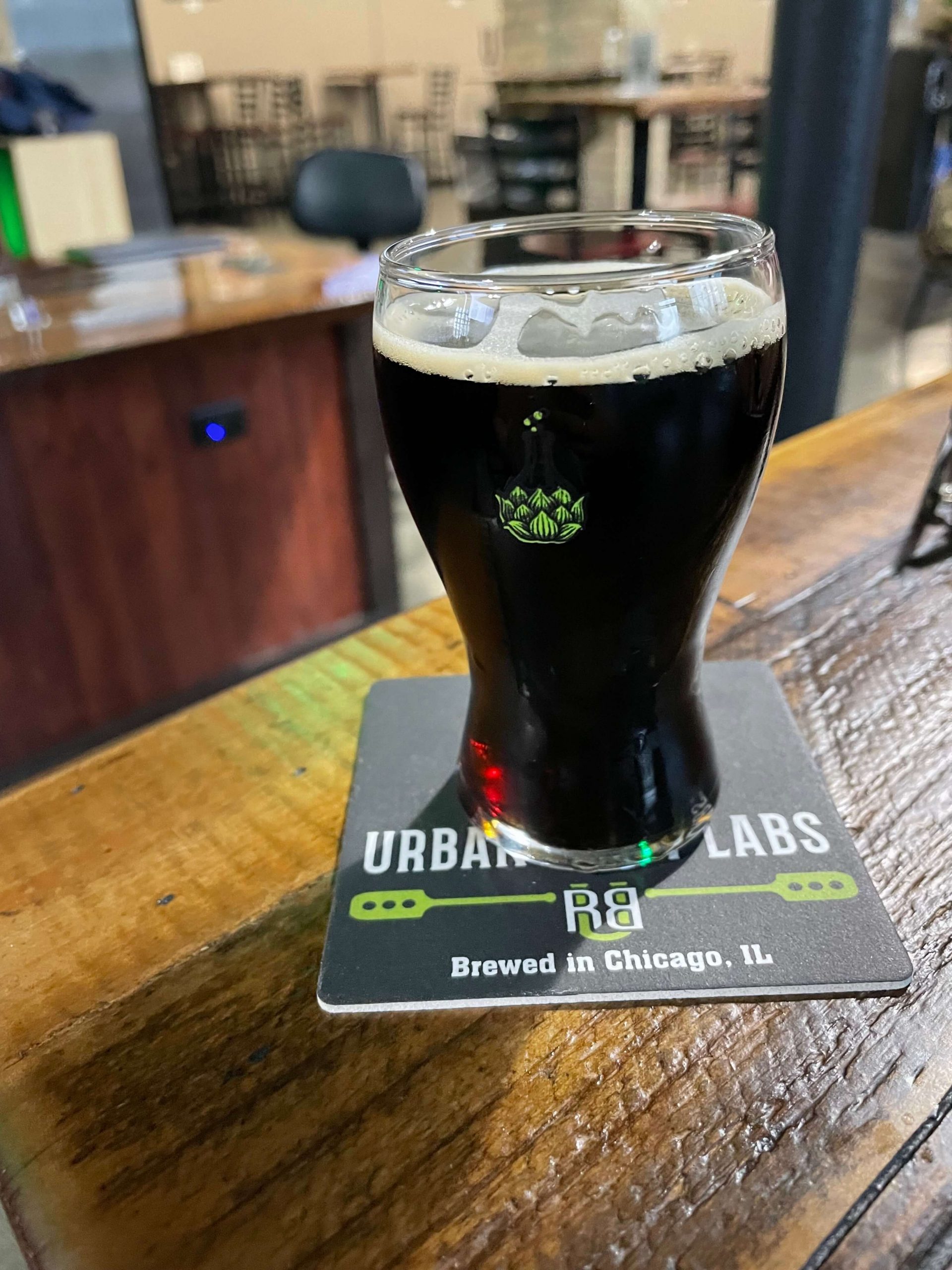 Meet the Team
The team behind Urban Brew Labs includes James Moriarty and his Mother Carolyn, who co-own the brewery. The crew is composed of James and Assistant Brewer John Ferguson. James has over fifteen years of brewing experience all over the country. Caroline Krol is the taproom manager who has over five years of professional craft beer experience. Austin Wages is the assistant manager. Marcy Anderson is the sales manager.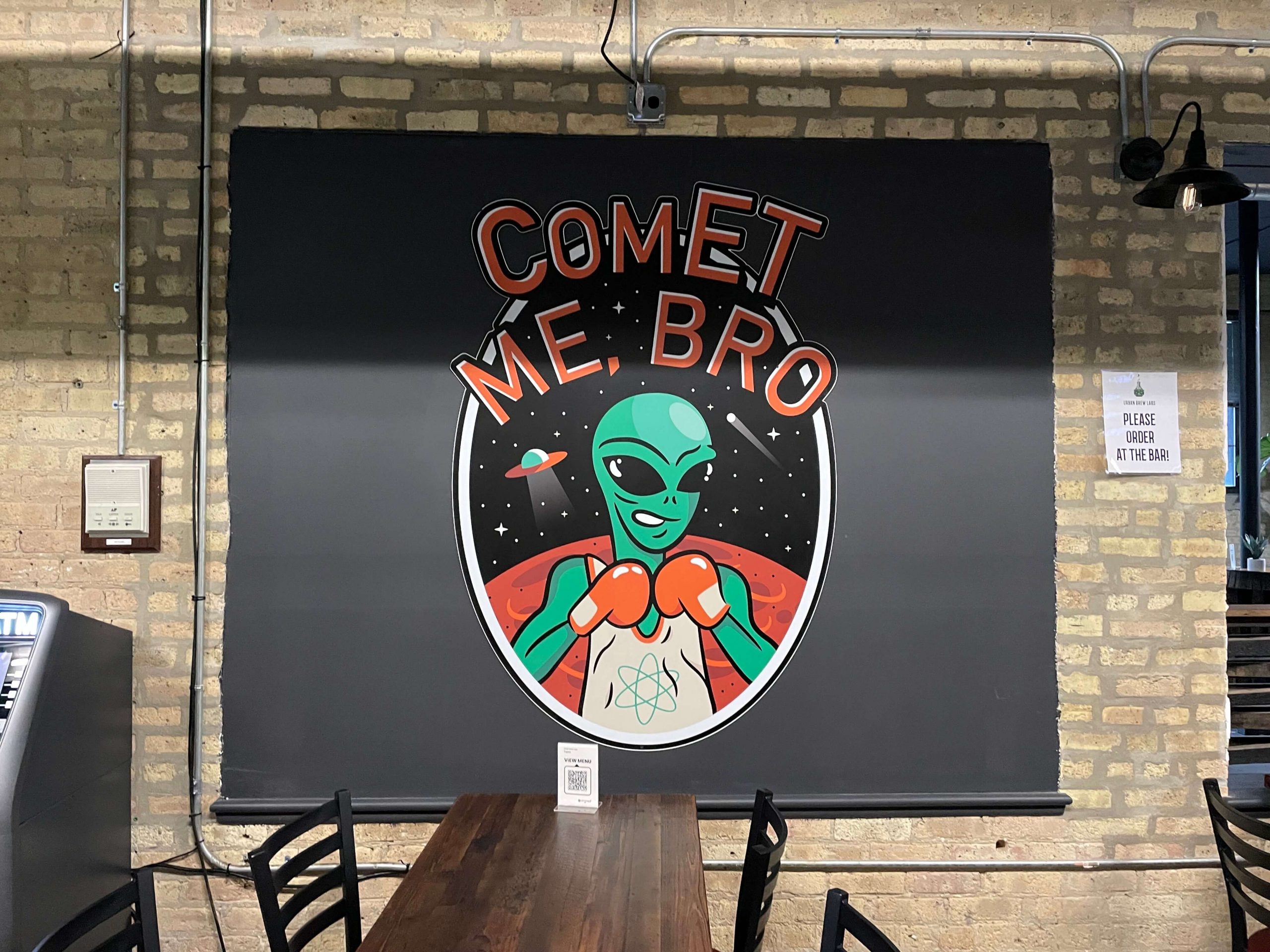 New Taproom with Historic Charm
The taproom is an intimate space, with plenty of drafts on tap, including their own brews and guest taps from local breweries across the city. It's a great taproom to visit with a group, as there are plenty of games to play between sipping flights. The taproom space formerly belonged to Koval Distillery. Urban Brew Labs wanted to keep the history of the building alive with the original exposed brickwork and keep the history of the original buildings in Ravenswood and Malt Row.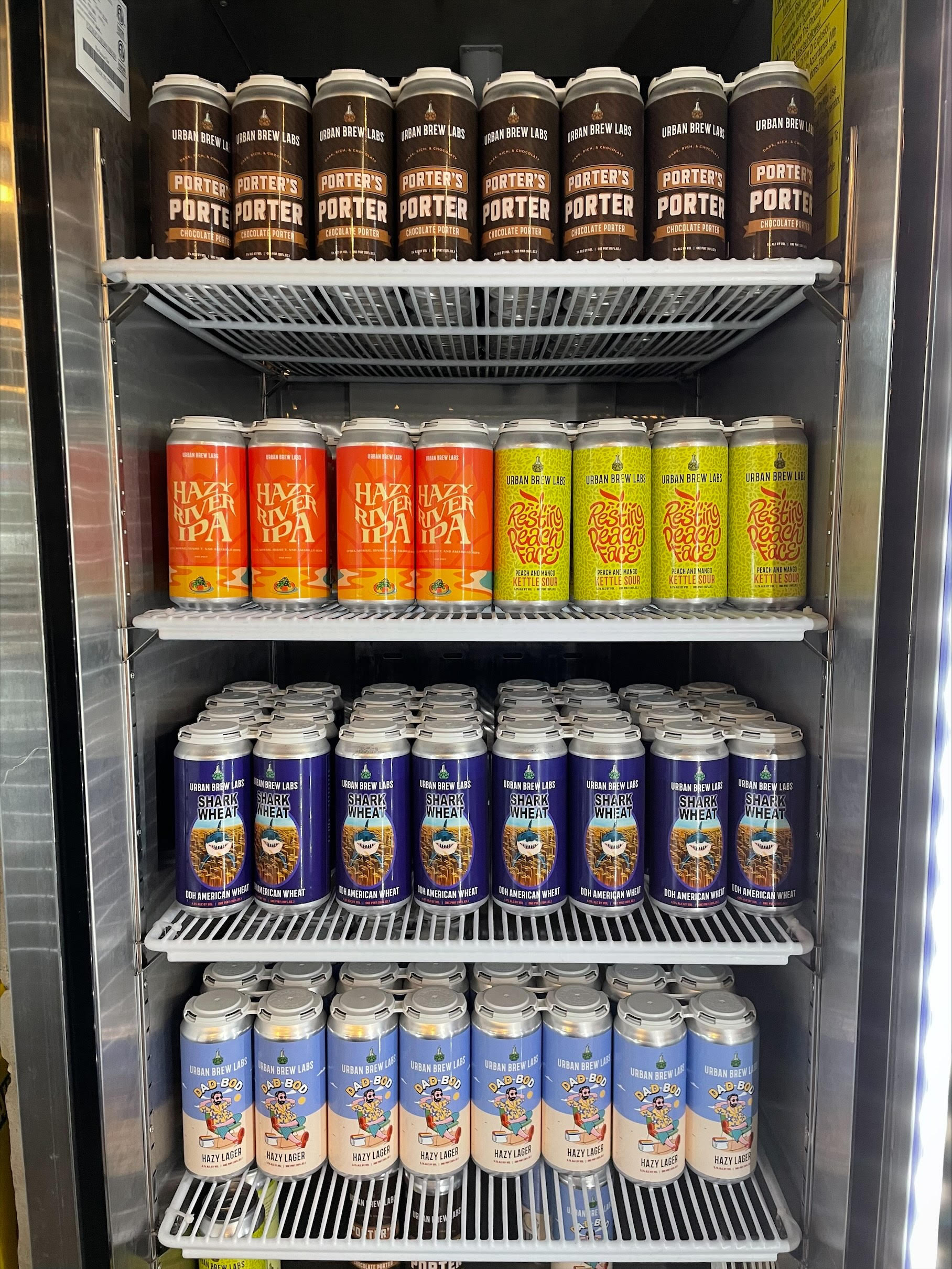 Beer List
Standout beers include the Summer Vibes Kölsh, which is the perfect light summer beer at 5.2% ABV, and of course, the Dad Bod Hazy Lager, which is a similarly light offering at 5.1% ABV. The can art (and name) worth the purchase alone. No judgment if that factors into your buying decision, seriously. Urban Brew Lab's beer list is very diverse. People often ask whether the brewery has a flagship beer, but they don't and instead focus on brewing diverse styles of beer. They have rotating seasonal sours, and the staff favorites are Dad Bod Hazy Lager and Hazy River Hazy IPA. The taproom also features four local rotating guest draft lines. These typically consist of two ciders and two beers. Soon, they will be releasing their Oktoberfest beer and re-releasing a local favorite, Schwartz Weather, which is a black Lager.
The brewery is in good company in the Ravenswood neighborhood with Half Acre, Empirical, and Spiteful all nearby. Currently, they are just serving up drinks, but customers can bring in food from surrounding restaurants. They also have some upcoming events on the schedule, including an Oktoberfest party set for September 18th. Stay tuned for more from Urban Brew Labs, and be sure to check out their new taproom 5121 N Ravenswood Ave.
---