No Comments
FlyteCo Opening Second Location in Former Stapleton Airport Tower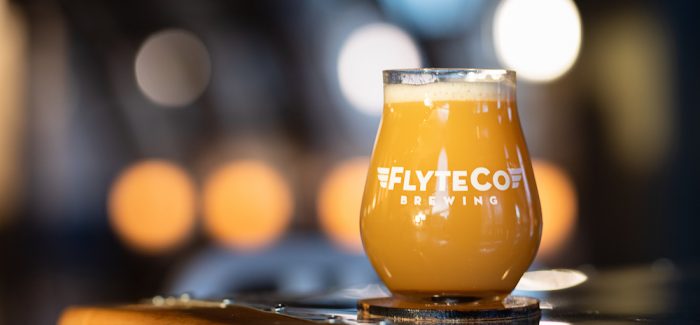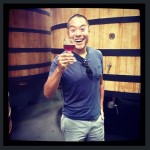 After just two and a half years since opening their doors, Denver's FlyteCo Brewing may not have imagined that they'd be ready to open a second outpost, let alone opening in one of the area's most historic buildings, but it seems their flight plans have changed.
With two of FlyteCo's three founders sharing a background in aviation as pilots, the opportunity to open in the former Stapleton International Airport air traffic control tower at 3120 Uinta Street, was just too good to pass up. The iconic building, located in the now re-named Central Park neighborhood, became available in March 2020, when the previous tenant, Punch Bowl Social, closed in the midst of the pandemic.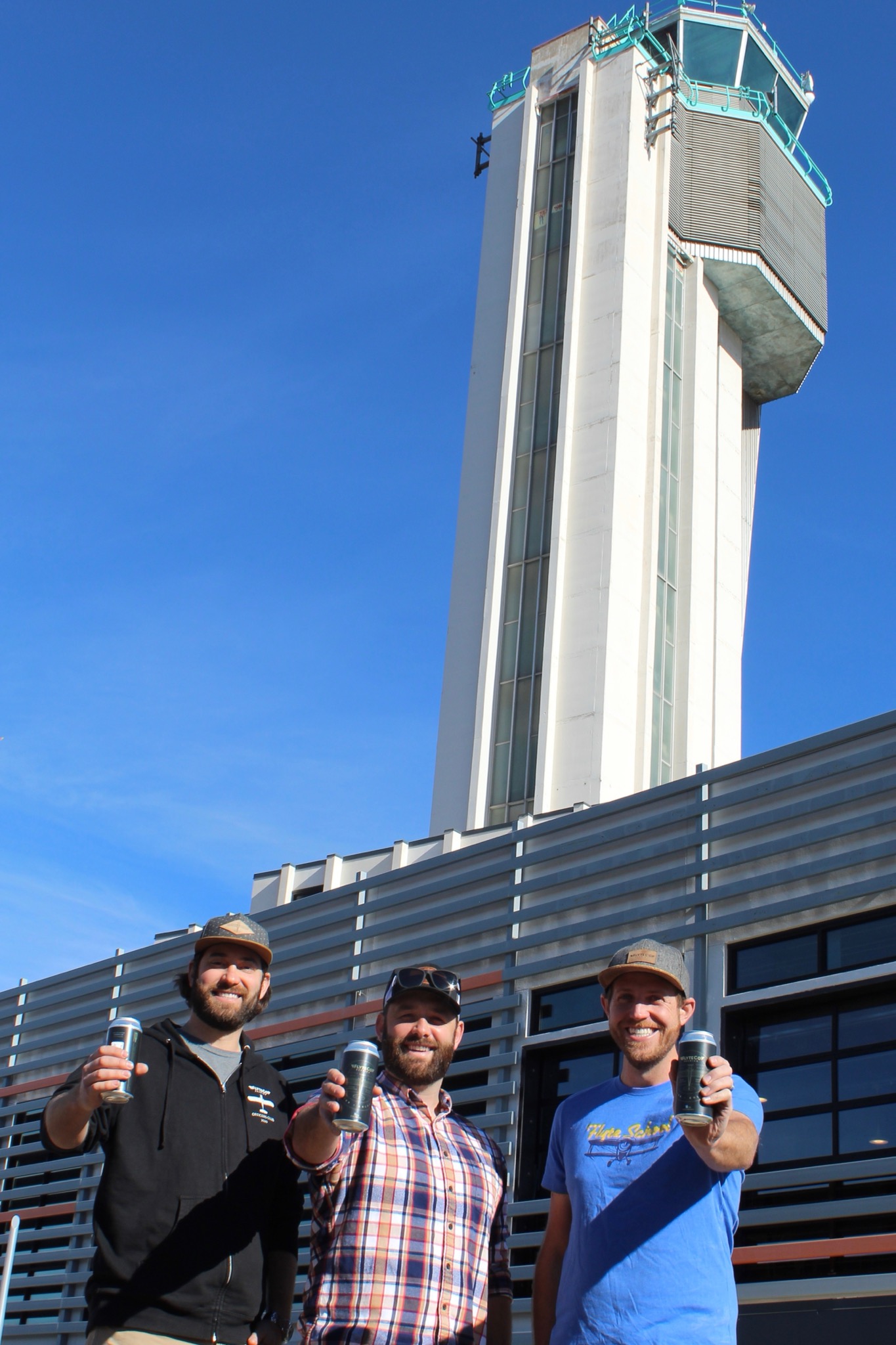 Now the 17,000 sq foot building will house the second location for the Tennyson Street-based brewery, whose original location also nods to the owners' aviation background housing a full-sized Boeing 737 fuselage, a salvaged plane wing, and donates 10% of its profits to benefit the future of aviation through scholarships and donations to youth engagement as well as benefit veteran-focused organizations.
"The decision to pursue and open our second location was very much expedited when this property became available, but it's a once-in-a-lifetime opportunity that we couldn't be more thrilled about," said FlyteCo Brewing Co-Owner Morgan O'Sullivan. "Right now, we're focused on becoming good stewards of the neighborhood where nearby families will feel welcomed at our all-day destination."
In its new location, FlyteCo plans to retain many of the social activations that were previously available including a bowling alley, karaoke rooms, and mini-golf, catering to the family-friendly neighborhood.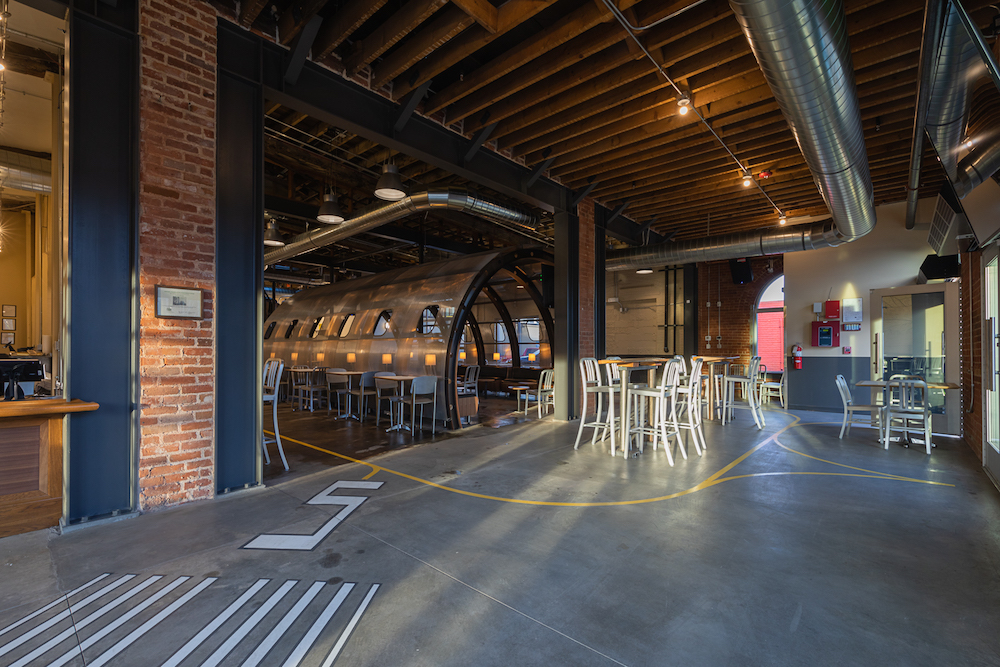 "We have created a real community-centric brewery with our first location – you'll see young professionals and students working there during the day, families hosting birthday parties on the weekends, friends gathering after work. We are looking to create the same kind of atmosphere in Central Park, while providing the creative, approachable beers we're known for," said FlyteCo Brewing Co-Owner and Head Brewer Jason Slingsby.
FlyteCo Central Park is expected to open in the Summer of 2022 with a full liquor license and culinary program. The brewpub will be home to a pilot brewing system focused on experimental small-batch releases, as well as some of their fan favorites from Tennyson Street.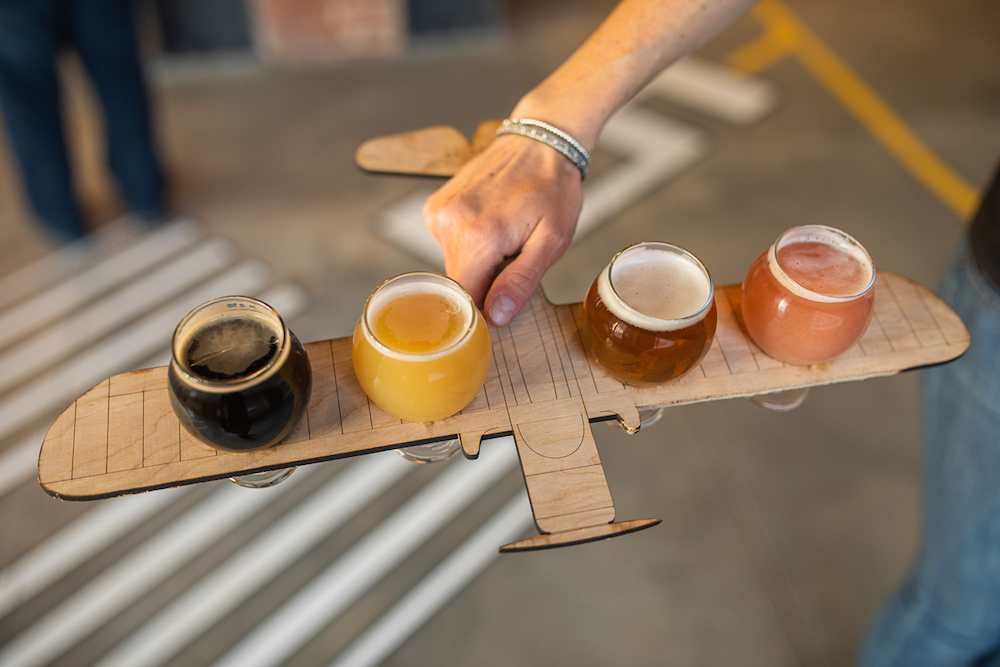 Founders Eric Serani and Jason Slingsby, and Morgan O'Sullivan noted that they were originally planning their search for a second location in the Green Valley Ranch neighborhood but that this opportunity was just too good to pass up. 
Throughout their two-and-a-half-year history, FlyteCo has evolved and remained nimble with the recent addition of Altimeter Coffee at their Tennyson Street location. But most notably on the brewing side, FlyteCo has spearheaded one of the state's most unique new traditions by flying collaborating breweries out to the Western Slope for a yearly fresh hop harvest taking place over the course of a few hours.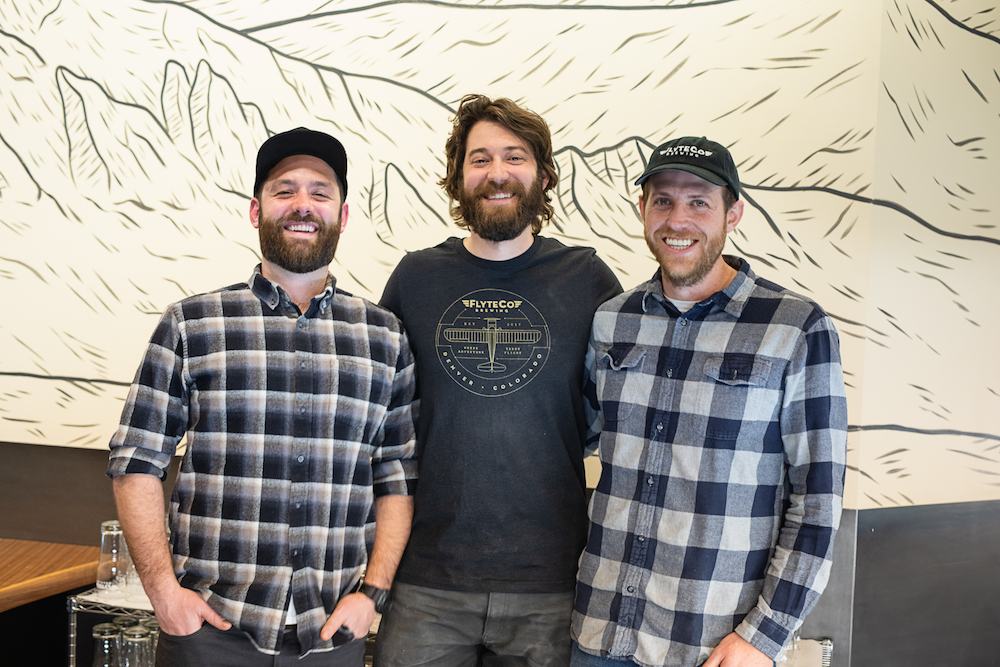 Today's news builds on the growing trend of Colorado breweries opening up multiple in-state outposts joining upcoming projects from WeldWerks Brewing in Colorado Springs, New Image Brewing, which announced in October that it has been building out a taproom attachment to their production facility in Wheat Ridge, 4 Noses Holdings which shared that it'll be adding a Denver outpost to join their recent acquisition of Odd13 and Boulder offshoot, Wild Provisions, in addition to forthcoming openings from Ratio Beerworks in Denver's Overland neighborhood and Westbound & Down in Lafayette.
---