No Comments
First Look | Ratio Beerworks Opens Overland Location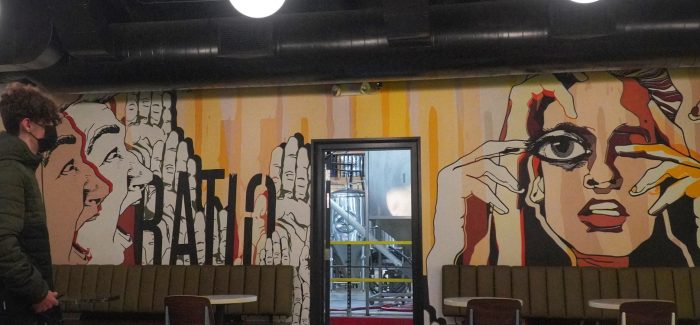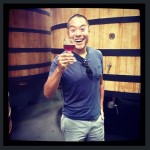 It's been nearly a year since it was first announced that Ratio Beerworks had acquired the space formerly occupied by Declaration Brewing. And while a lot of growth has taken place both within that space and with Ratio, three core values still remain unchanged: Beer. Music, Party.
While its previous tenant never seemed to coalesce around a consistent theme, consistency might be the best way to describe Ratio's second taproom and production facility. It's still the same great beer the city of Denver has grown to love featuring several fan favorite seasonals such as King of Carrot Flowers, their iconic carrot and elderflower Saison, Major Nights Lime Gose, as well as beloved flagships such as Domestica American Standard Ale, Dear You French Saison, and Hold Steady Scotch Ale, while also featuring a few new entries such as Smoked Helles, a Smoked Lager made with Laws Whiskey and Colorado Malting Company and Sneak Peek, a Hazy IPA produced exclusively for the Ratio's Overland location.
In addition to Ratio's familiar lineup of beers, Overland showcases subtle design nods such as a general mid-mod decor and furniture, their now-iconic Queue Here sign and draft lineup board, as well as plenty of repeating patterns and mural art.
However, Ratio 2.0 also features several opportunities to highlight its growth as a company. Boasting a larger outdoor patio, the new location also features an outdoor stage, which allows the DIY brewery to continue to grow its music and comedy programming. Additionally, in acquiring Declaration's former space, Ratio benefits from a larger production space which immediately increases their capacity to brew and package greater volumes of beer. All of that coupled with their young but, seasoned team of brewers sets Ratio up for explosive growth in the foreseeable future.
Here's a quick look into Ratio's new Overland taproom!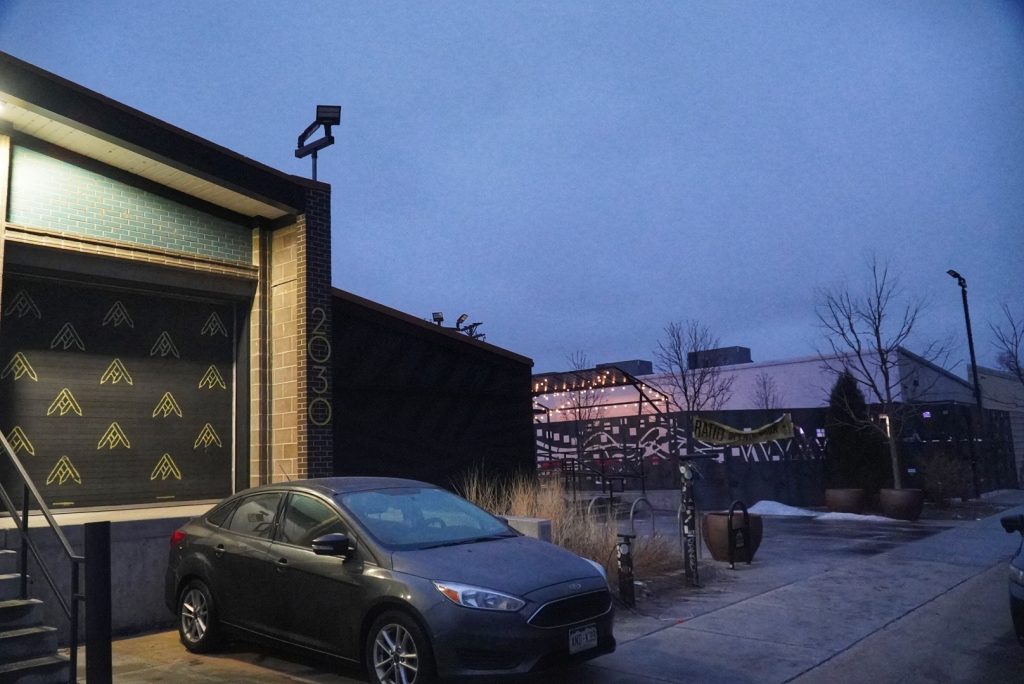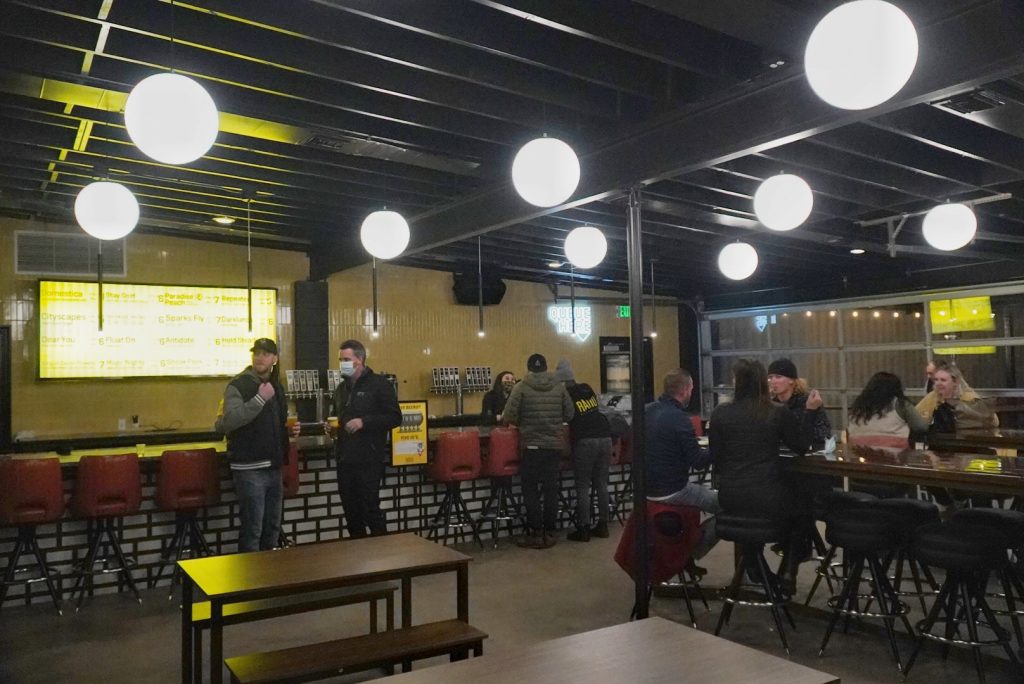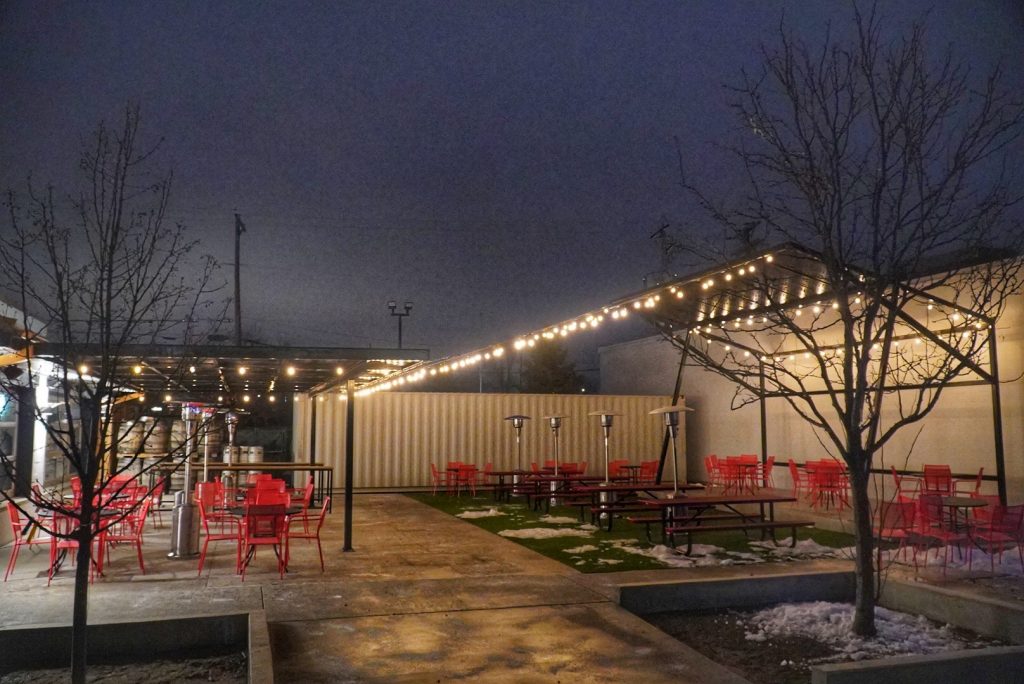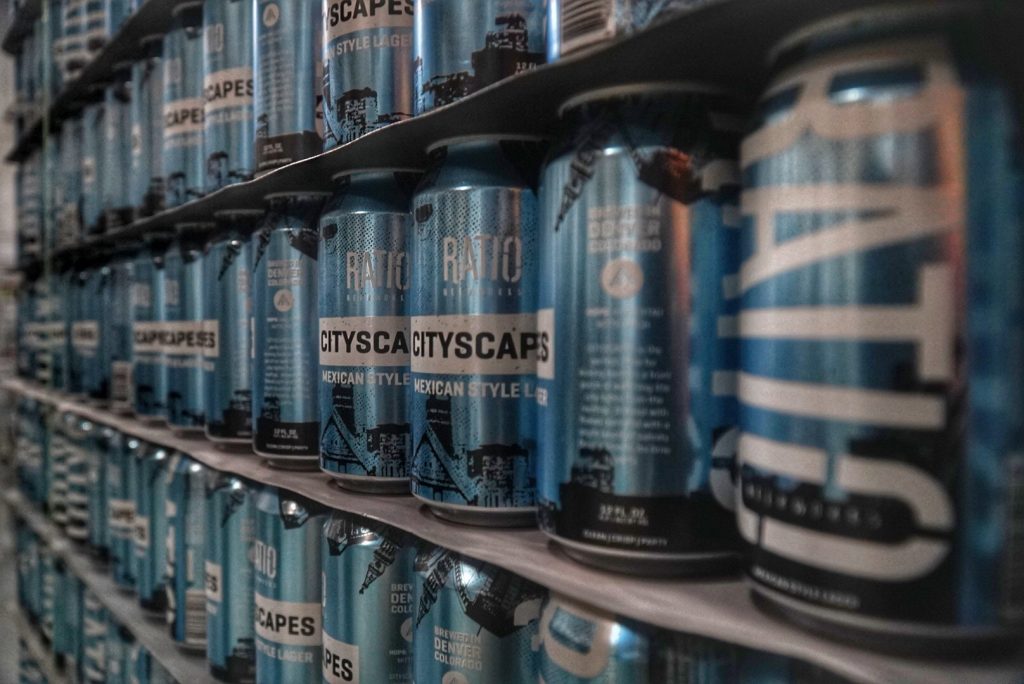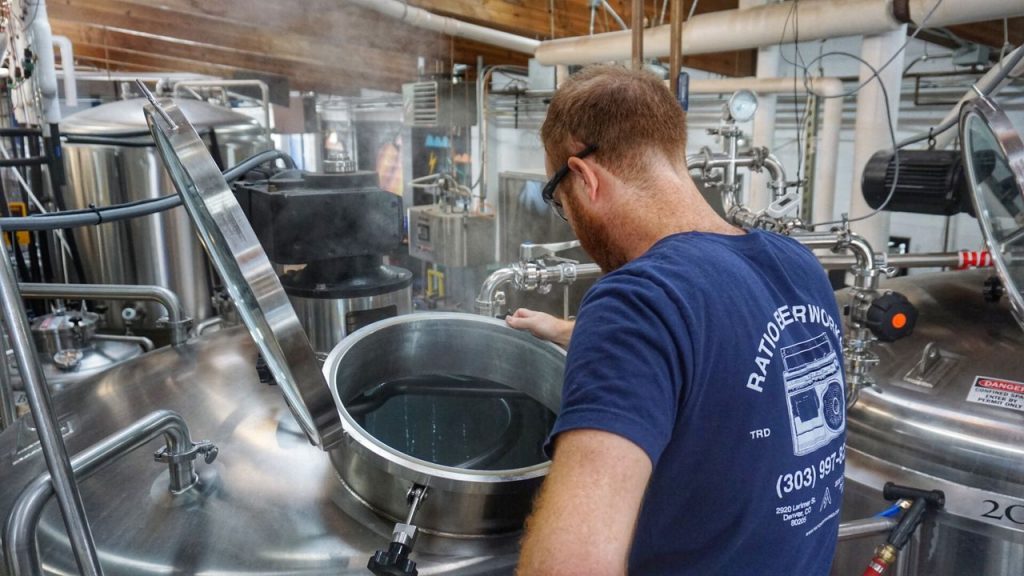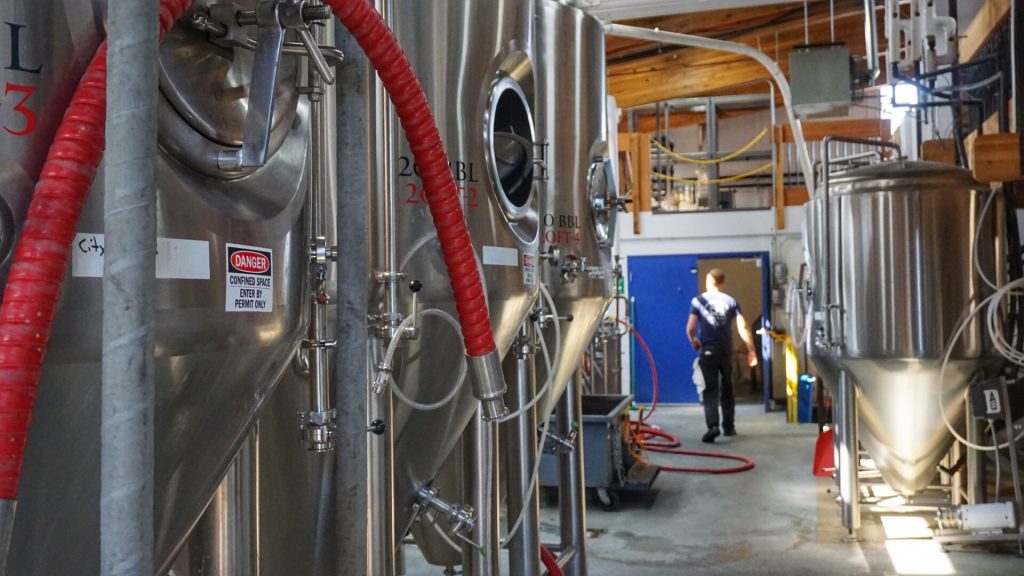 ---
Be sure to follow us on Tik Tok for more inside looks into the beer scene!