No Comments
2022 Wisconsin Pink Boots Collab Brews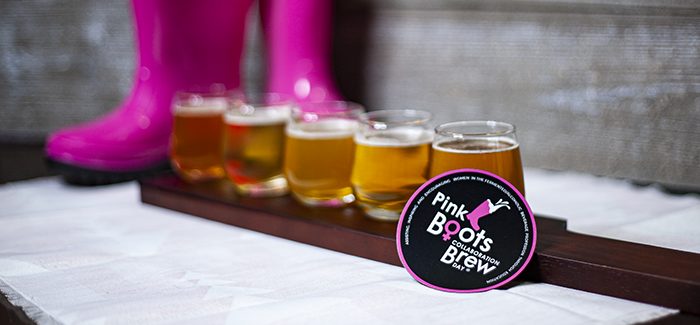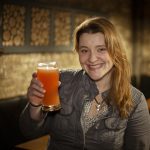 The Wisconsin chapter of the Pink Boots Society celebrated International Women's Month in March with five individual and unique Collaboration Brew Days across the state. For these brew days, independent craft brewery hosts created their own recipes using the Yakima Chief 2021 Pink Boots Blend of hops. Malteurop Malting Co. of Milwaukee donated grain for each of the brews. A portion of proceeds from sales of Wisconsin PBS Collab beers will help fund educational scholarships for local women in the fermented beverage industry.
Same hops, very different beers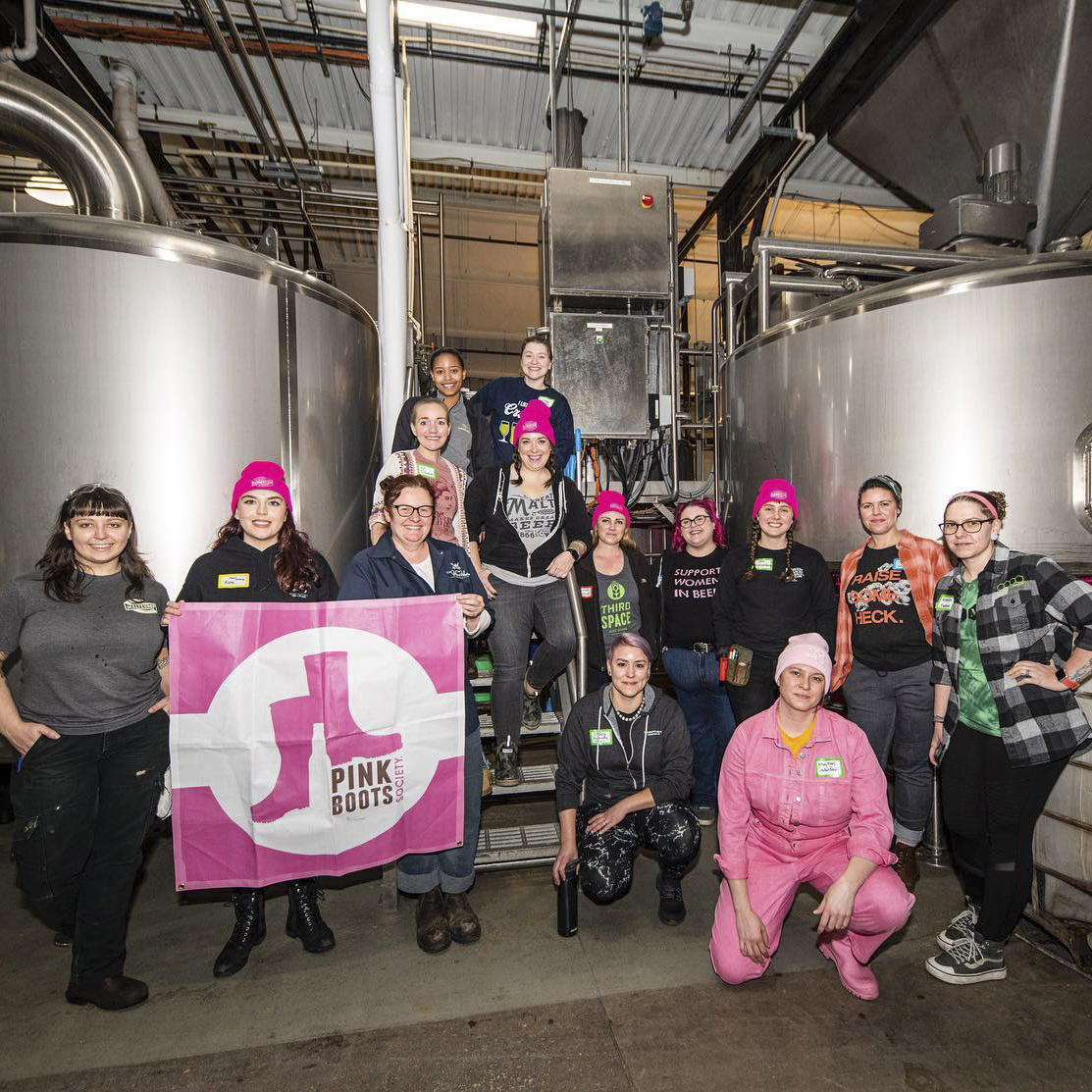 "This Collaboration Brew Day is a great example of how incredible things happen when women support each other. Not only is it a day for celebration, but a day of raising the profile of women's roles in the beer industry. My hope is that days like these serve as an inspiration for future generations of girls, and really instill a sense of belonging for women who are passionate about beer," said Samantha Danen, Wisconsin Pink Boots Chapter leader and brewer at Third Space Brewing in Milwaukee.
Despite using the same hop blend, each brewery's beer is as unique as the women who brewed it. The only place to try all five beers in one flight will be at woman-owned craft beer bar The Sugar Maple in Milwaukee on April 15 for their Educate, Elevate, Celebrate event. Many of the women involved with the Pink Boots brews will be at the event to answer questions and chat beer.
The Beers 
Octavia White IPA
6.8% ABV | 42 IBU
Inspired by a Victorian-era lady boss, Octavia is an homage to Ms. Octavia Van Dycke, owner and figurehead of Green Bay's O. Van Dycke Brewing Co. in the late 1800s. This White IPA blends O. Van Dycke's signature pre-prohibition Weissbier- a German style "white beer" with a malted white wheat base- with fruity Belgian yeast and a punch of today's modern hops to create a delicate, floral aroma and a sweet, hazy, robust body.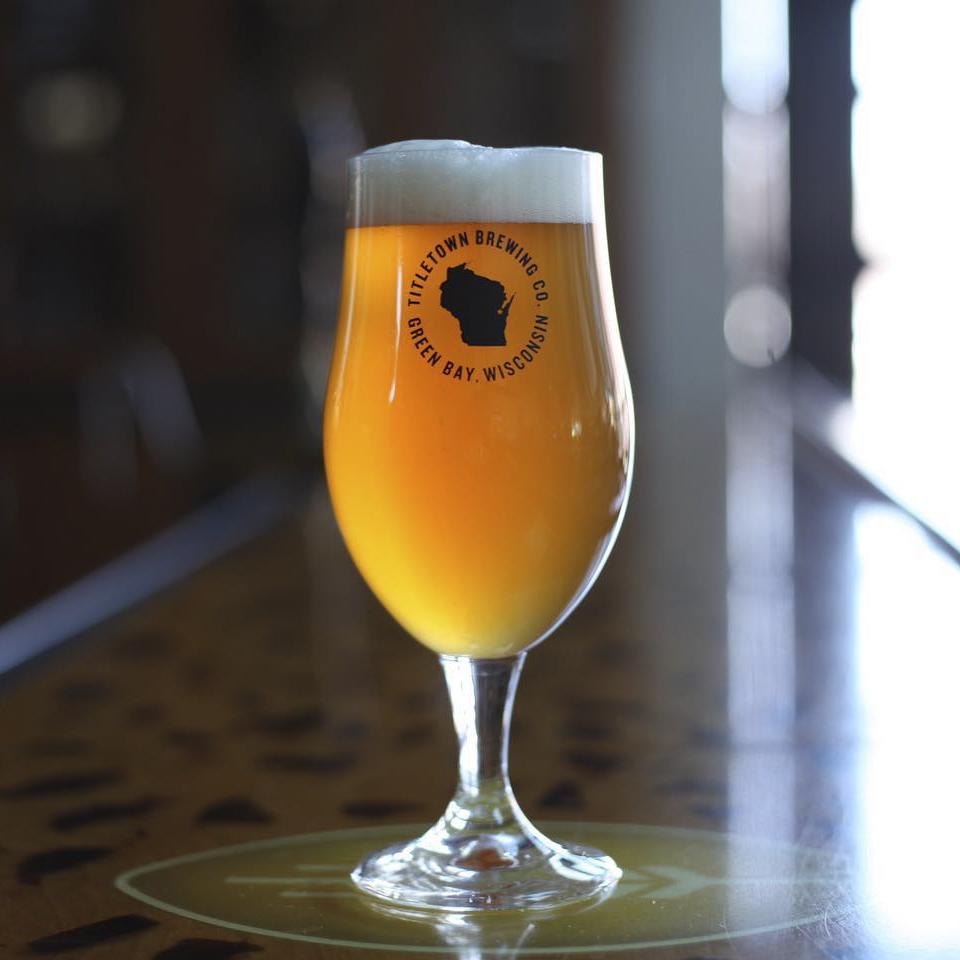 As the northernmost Wisconsin Collaboration Brew Day, Titletown Brewing Co. hosted many local women in beer who hadn't yet heard of the Pink Boots Society. Those in attendance included representatives from Green Bay breweries Ahnapee, Hinterland, and Stillmank, as well as several PBS members from the Milwaukee area.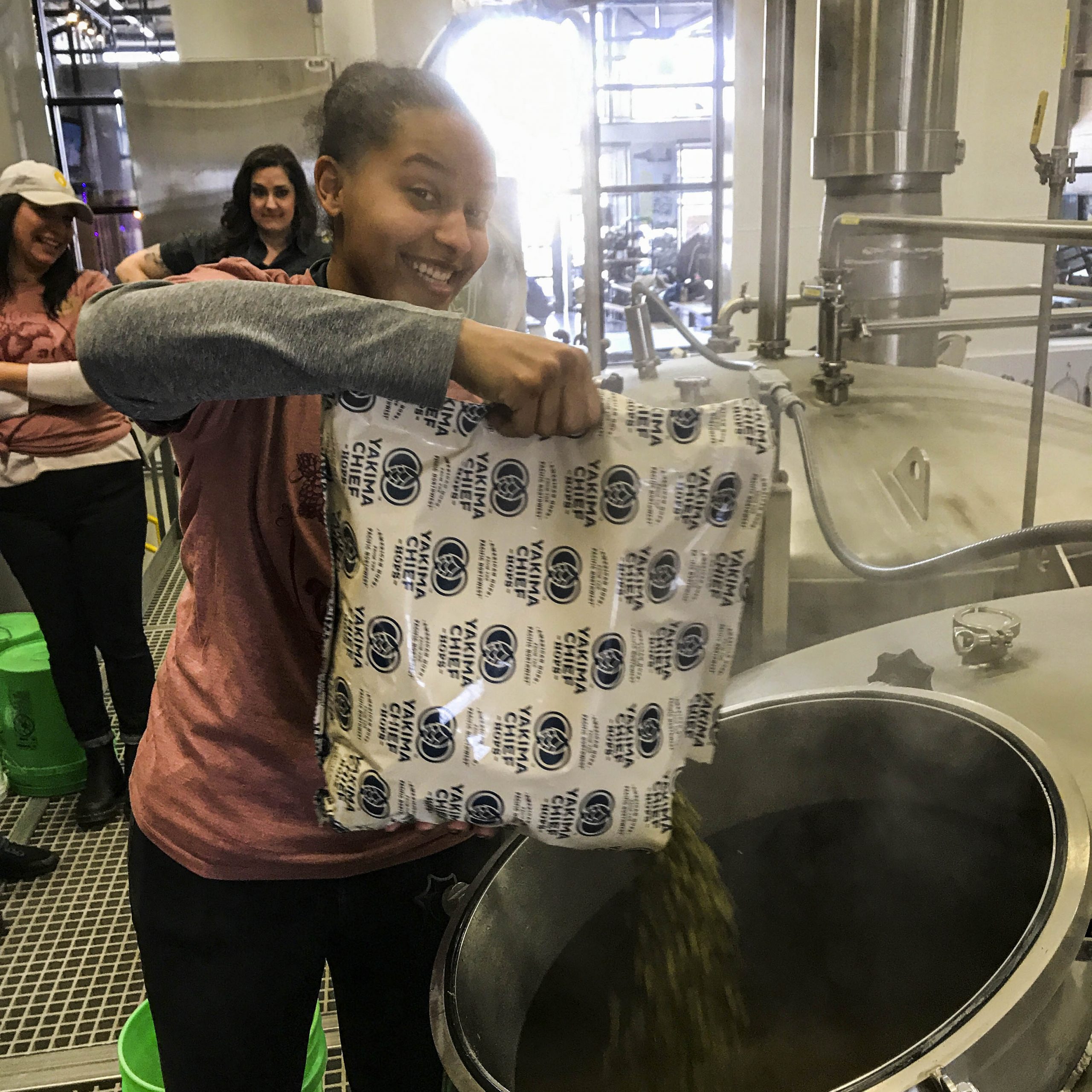 ---
Pink Boot Goofin' Dry Hopped Malt Liquor
6.4% ABV | 13 IBU
Tumbled Rock Head Brewer Erica DeAnda developed the recipe for this traditional malt liquor. It's similar to a standard American Lager, but with a bit higher alcohol content and more body. Made with Pilsen malt and flaked corn, this beer was whirlpool- and dry-hopped with Yakima Chief's 2021 Pink Boot's Blend of Idaho Gem, HBC 630, Talus, Triumph, and Loral. The beer has notes of sweet cereal malt and honey up front, followed by the tropical fruits from the hop blend. There is a slight hint of grassiness and citrus on the nose, and a refreshing crispness from the American Lager yeast. The name Pink Boot Goofin' serves as a reminder to have a little fun once in a while.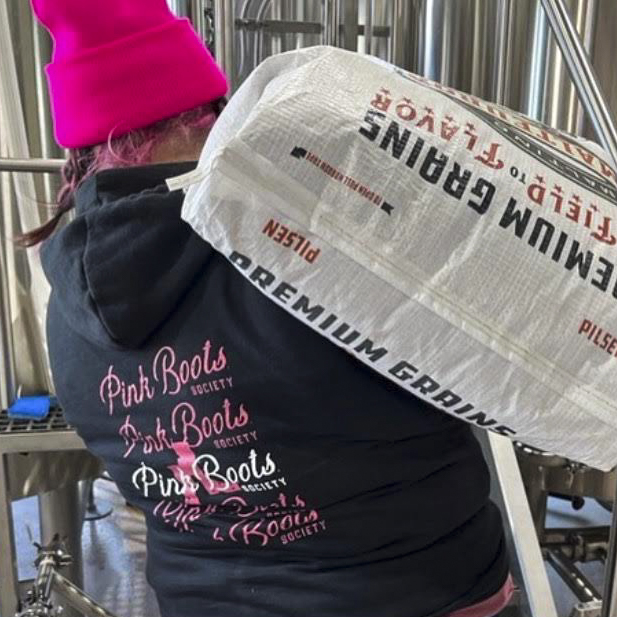 While Tumbled Rock's brew day didn't exactly go as planned, the ladies in attendance enjoyed spending time with each other, sharing stories about being women in beer and discussing ways to continue to support and uplift one another as professionals in a male-dominated field.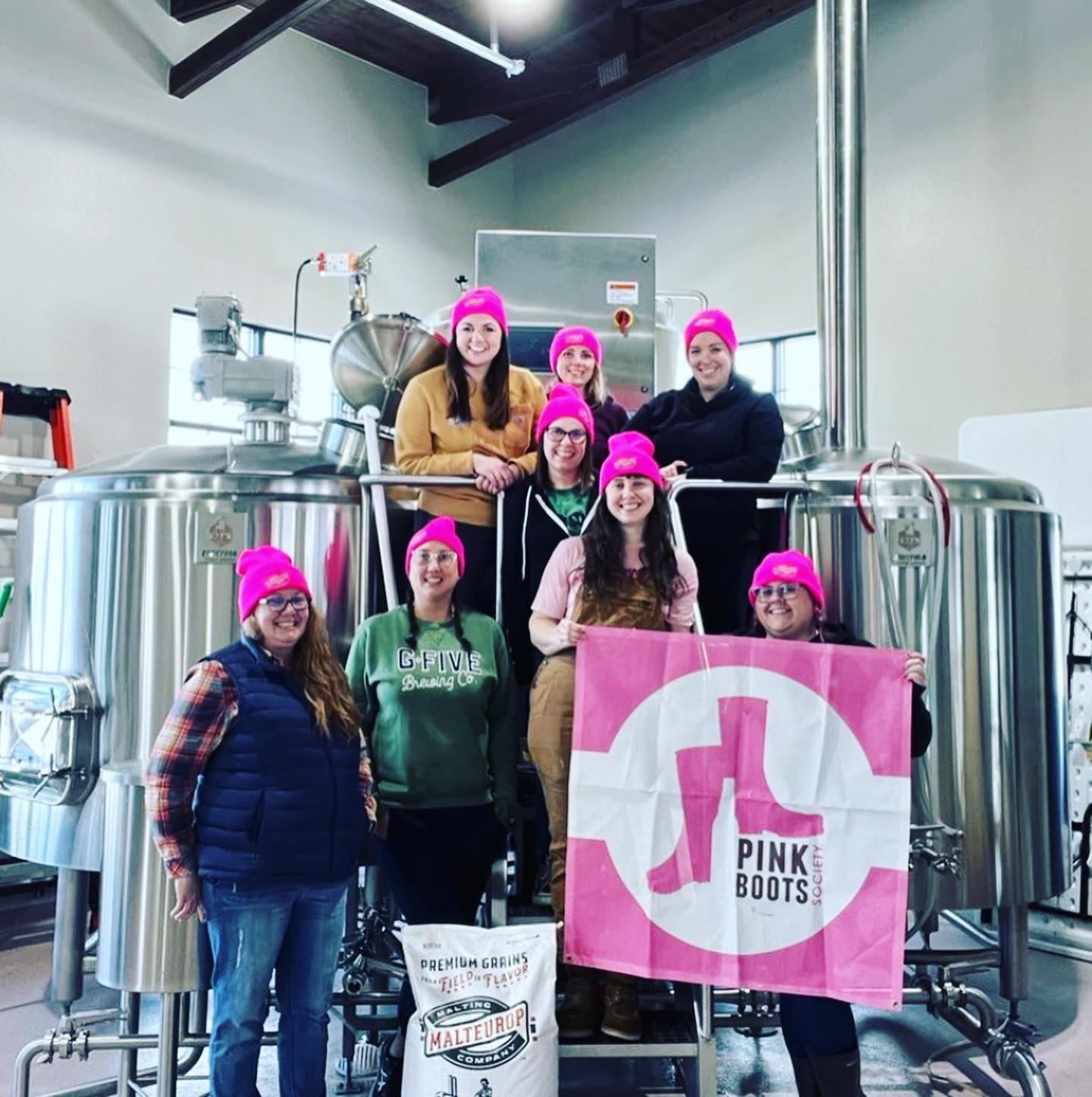 ---
Pink Boots New England Double IPA
7.7% ABV | 40ish IBU
Featuring the 2021 Yakima Chief Pink Boots Blend of hops, this hazy New England style double IPA brings sweet citrus aromatics to the party. Paired with Tropics yeast, the result is a bright, tropical beer with notes of passionfruit and guava.
While Component is owned by three (male) cousins, their goal is to brew beer for the greater good. With their often adventurous and experimental libations, the Kowalske boys jump at opportunities to partake in collaborations for a cause. Supporting their brewing industry sisters through the Pink Boots Collaboration Brew Day is one of many examples since opening in 2018.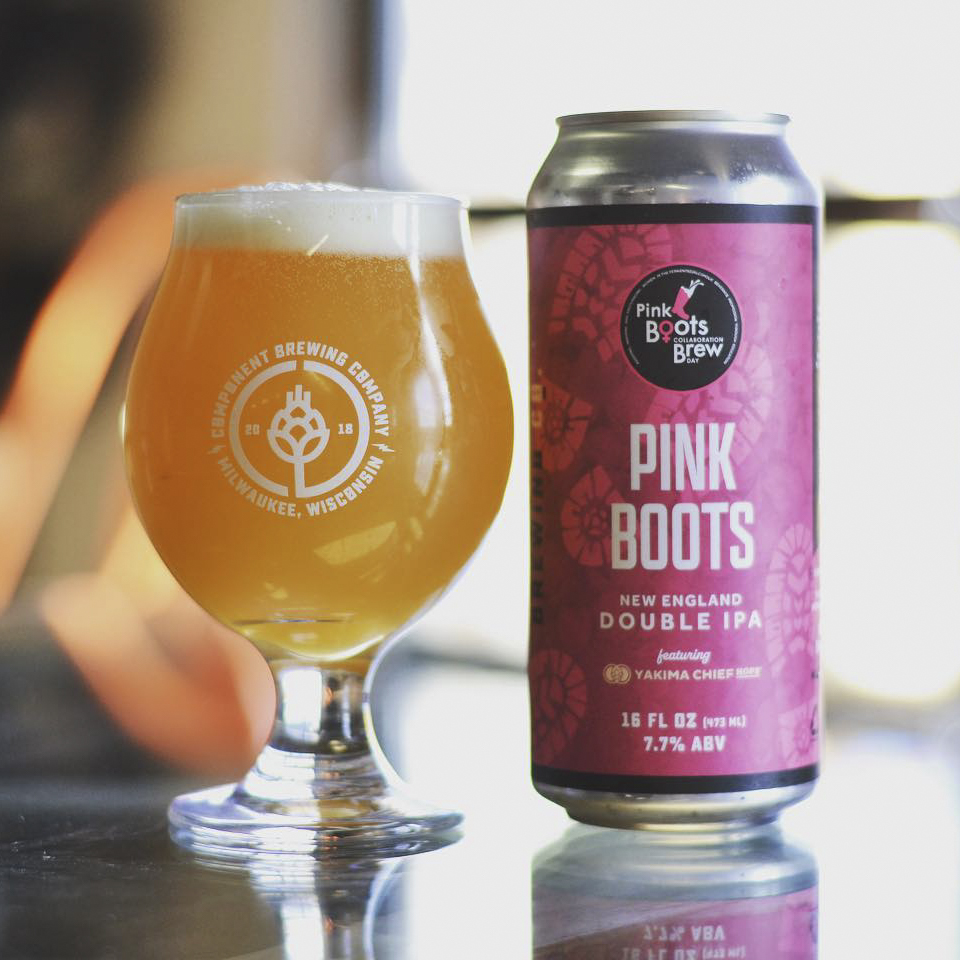 ---
Like A Girl IPA
7% ABV | 60 IBU
Brewers Samantha Danen and Amy Rohrschneider may be short in stature, but they never fall short on delivering awesome hop-forward flavors in Third Space's beers. Their second annual PBS Collab Like A Girl IPA is no exception. Brewed with lots of oats for hazy goodness, this straight-forward IPA highlights the 2021 Pink Boots Hop Blend in all its glory with all of it going in the whirlpool and dry hop.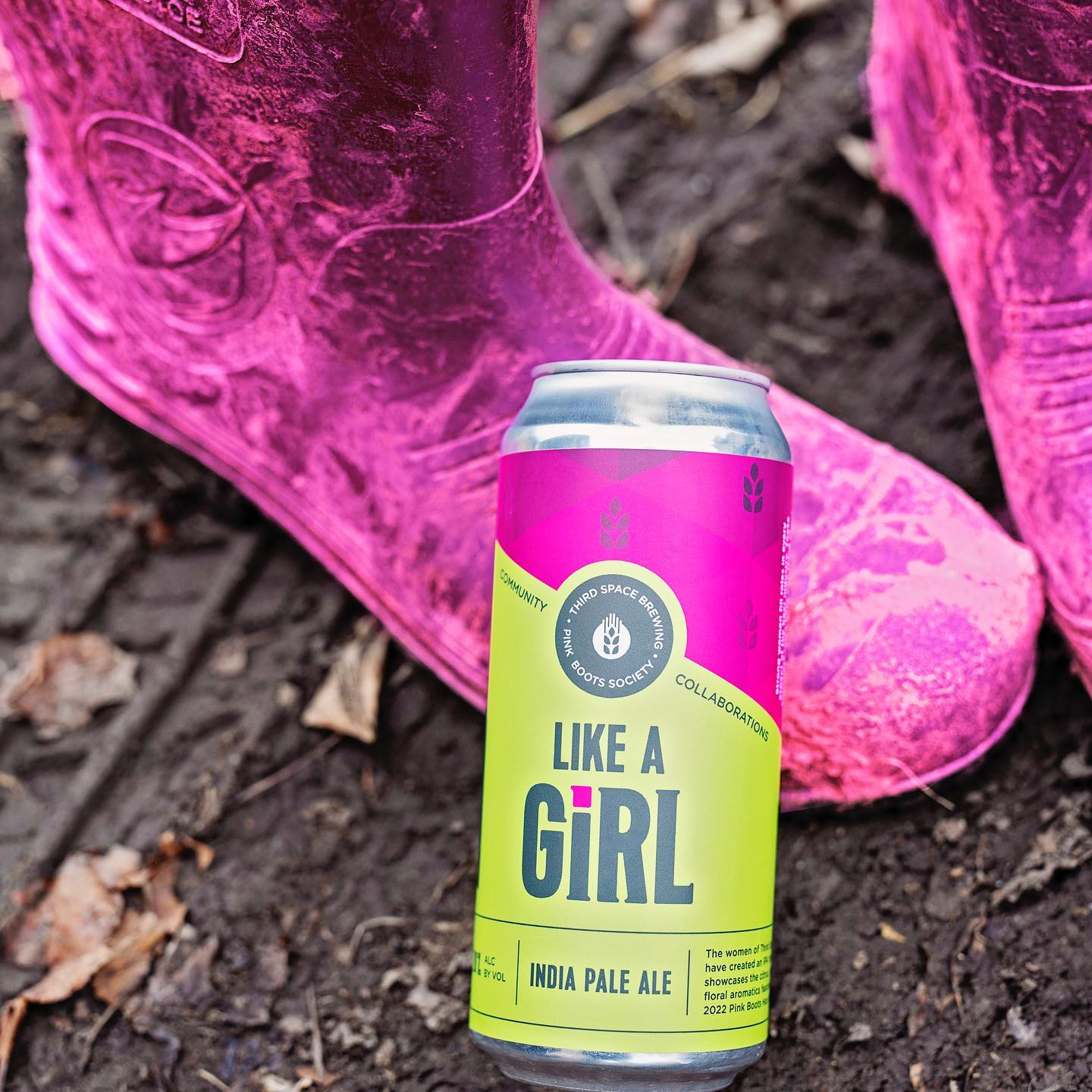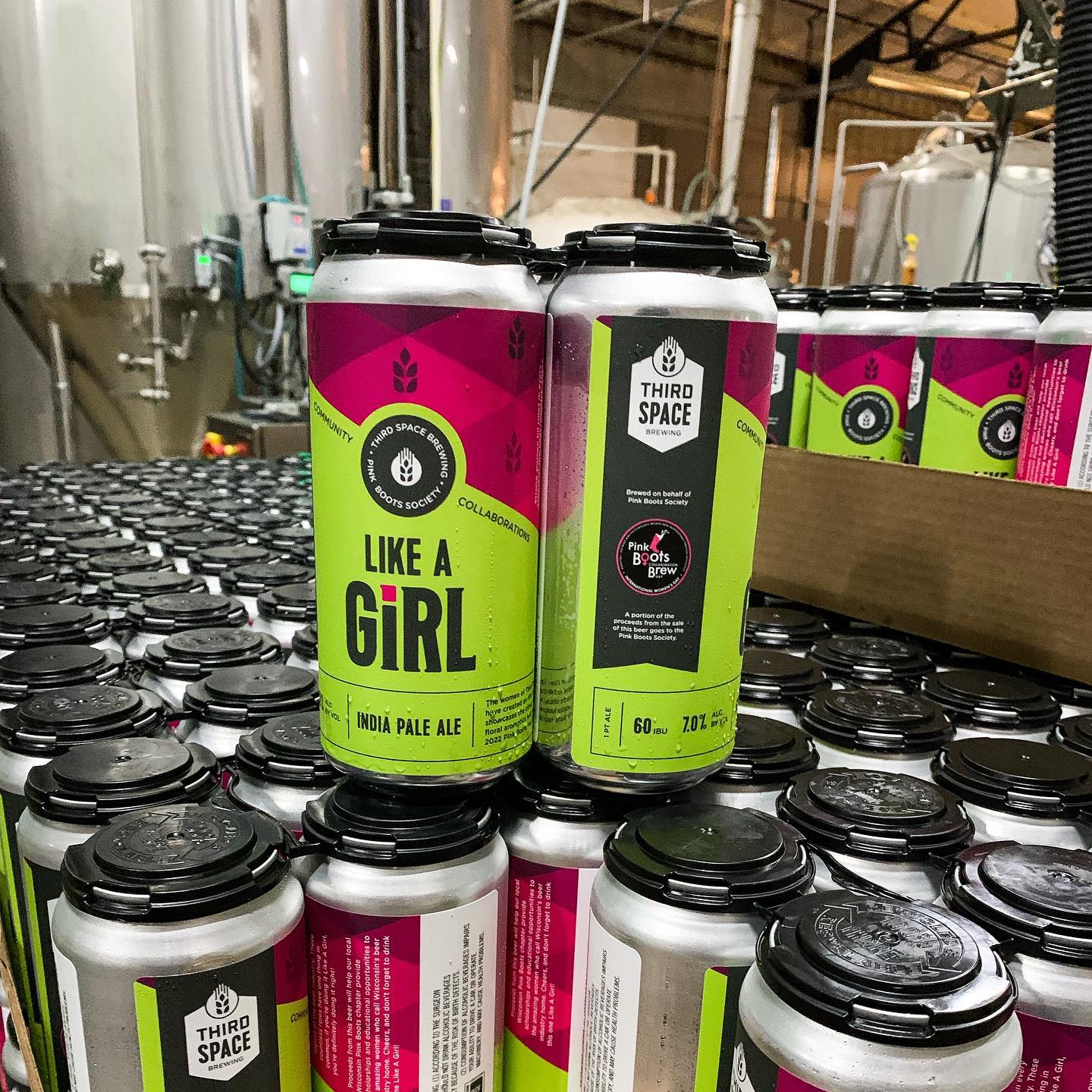 As Wisconsin's home base for the Pink Boots Society, while Danen is the chapter leader, Third Space's Collab Brew was best-attended brew day of the five. Women in a variety of roles in the fermented beverage industry participated, including brewers, saleswomen, business owners, packaging technicians and more. Everyone had a hand in some aspect of the brew day, from milling grains to adding hops. Third Space provided Ian's Pizza, and a huge bottle and can swap  provided everyone with lots of goodies to bring home from each contributing brewery and distributor.
---
Grisette Farmhouse Ale with Earl Grey Tea & Citrus Peel
4.4% ABV | 14 IBU
Based on a historical Belgian Farmhouse-style Ale by the same name, Grisette beers are traditionally light, crisp and refreshing. The name Grisette, or "little grey one", may refer to the rocks being harvested from the nearby quarry. It may also refer to the grey aprons of the working women who served the miners their beer. Lakefront's Pink Boots Collaboration Grisette will be available on draft at the Lakefront Brewery Beer Hall and other select locations. A release party will be held on Wednesday, April 13th at Nessun Dorma at 6pm.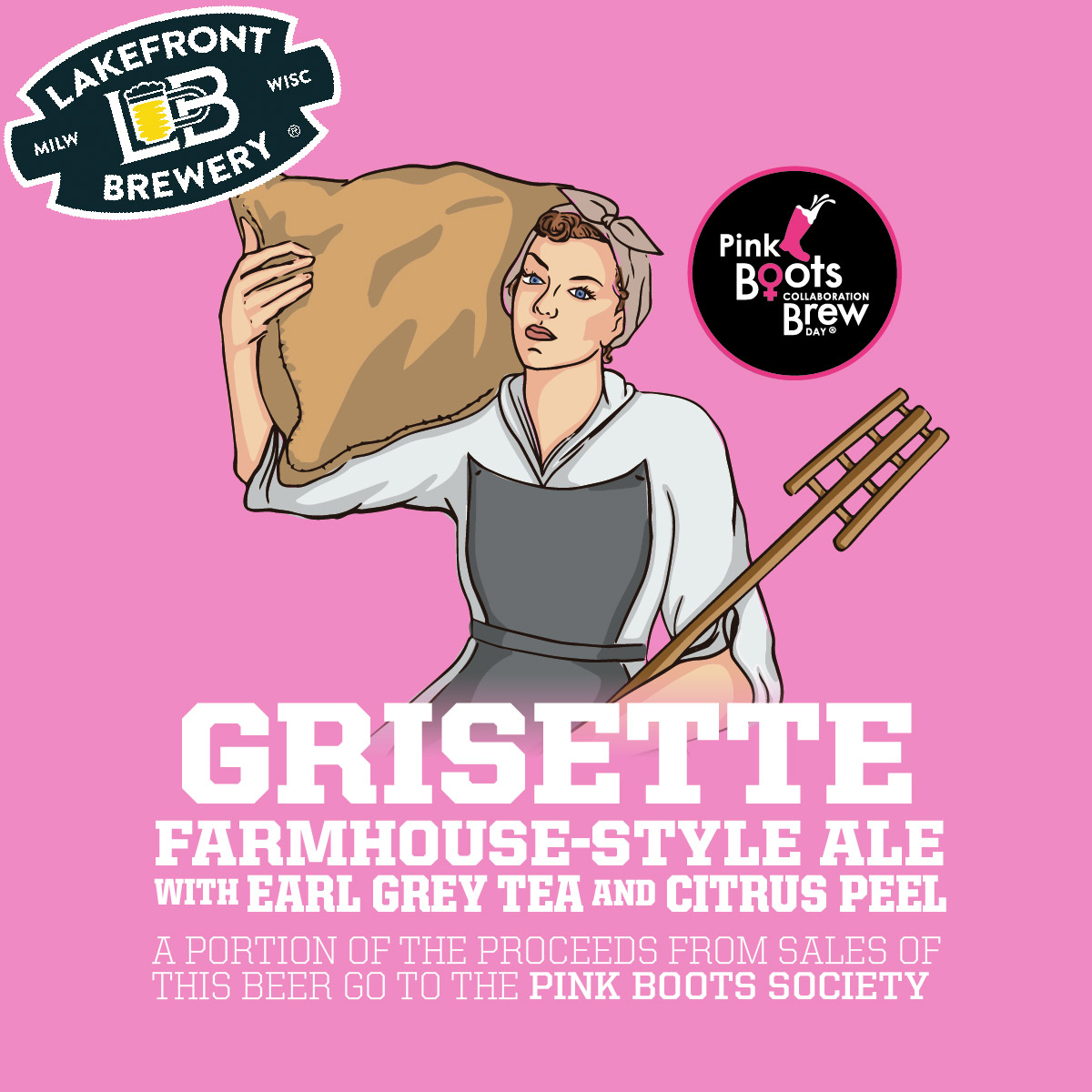 Read more about the Pink Boots Society, and see what they're up to in your region!
---