No Comments
Beer Is For Everyone Launches Drinking in Another State Collaboration Project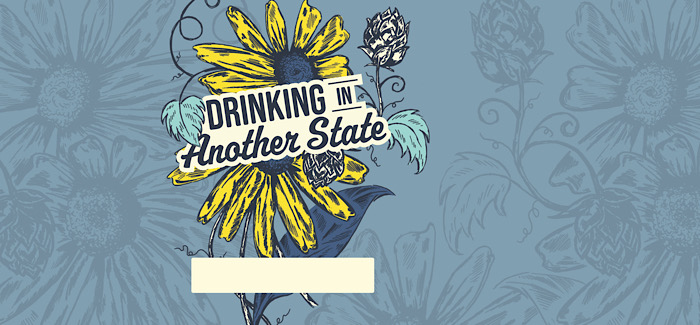 On June 24, 2022, the US Supreme Court voted to overturn Roe vs. Wade, the landmark 1973 ruling giving women across the US the right to have an abortion. With thirteen states poised to enforce historic trigger laws banning all medically unnecessary abortions, and another thirteen considered likely to make abortion illegal, this decision is a devastatingly regressive setback for reproductive rights and places the lives of those who need reproductive care, particularly those from lower socio-economic and minority backgrounds at significant risk.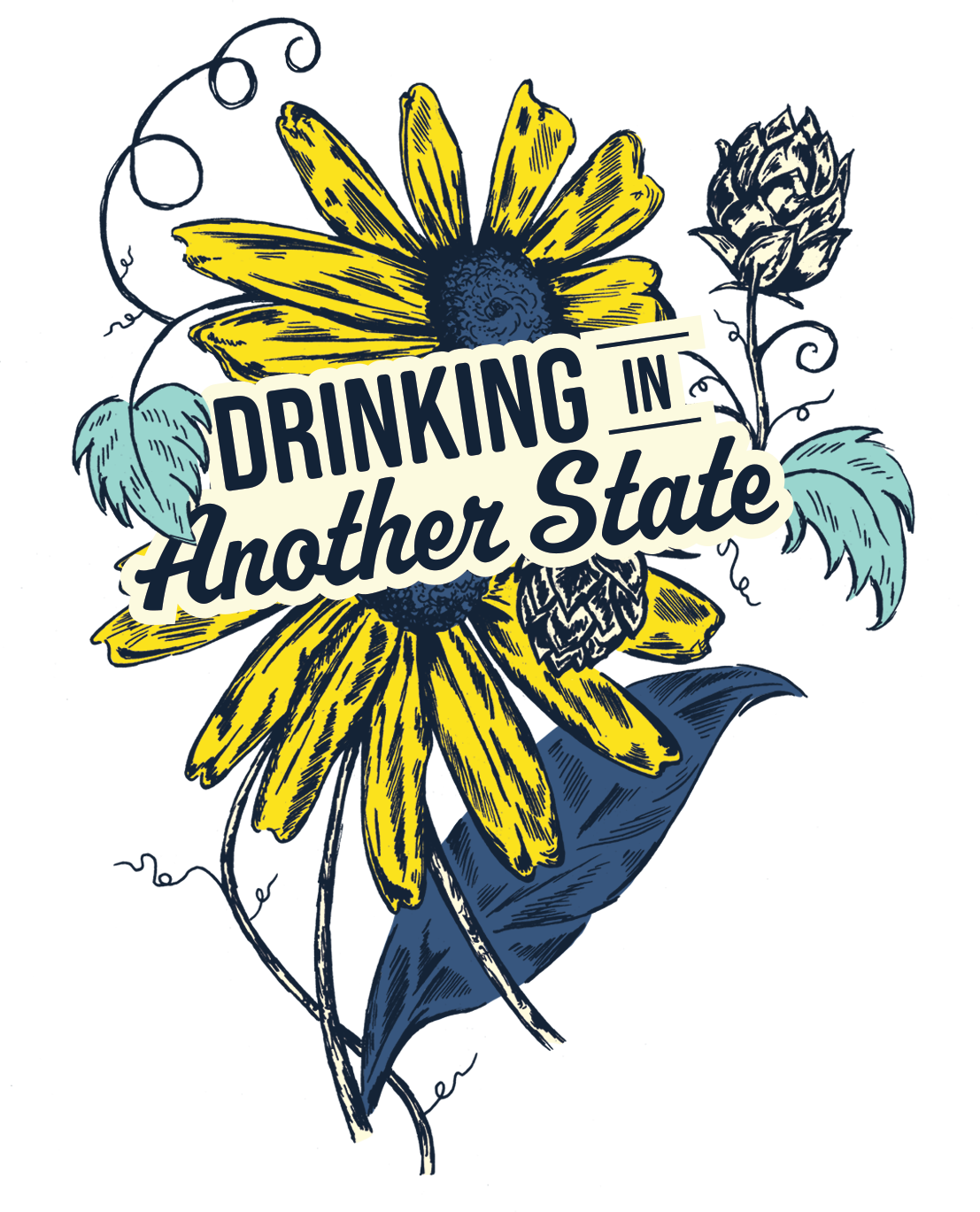 As groups and individuals around the country mobilize to protest and push back against this huge infringement of women's bodily autonomy, Beer Is For Everyone founder and editor Lindsay Malu Kido has brought the fight for reproductive justice to the craft beer industry with the launch of Drinking In Another State. This collaboration beer initiative will fundraise to support women in the industry who need assistance reaching a state where they can safely receive an abortion, something that will sadly become a necessity as red states enact anti-abortion legislation over the coming months. Kido began to formulate the project soon after openly anti-choice Justice Amy Coney Barrett was sworn in, and on the leaking of the SCOTUS documents revealing the court's intention to overturn Roe vs. Wade, she moved quickly to launch the project, taking inspiration from previous successful industry fundraisers like Black Is Beautiful, Brave Noise and Native Land. "I knew that we had to have something specific to the beer and greater alcohol industries, specifically because it is such a heavily male-dominated industry" says Kido, on the need to safeguard women working in beer, who may not have the resources to get the reproductive care they need. "As we can see from other instances, there is still a long way to go to protect and uplift the marginalized communities within craft beer."
Drinking In Another State (DIAS) has been created specifically to address this need, and to offer breweries and beer drinkers an opportunity to directly support those working in beer who need reproductive care, and reduce the impact of this hugely damaging ruling on their health and wellbeing. The name comes from a meme that was shared widely online after the ruling, highlighting the reality that many individuals seeking abortions will now have to face long, stressful, expensive and potentially legally risky journeys in order to have safe abortions, and the attitude of those within the industry who wish to support them. Taking part is simple. Breweries can sign up on the Beer Is For Everyone website, which has a page dedicated to the campaign. Unlike many other campaigns, DIAS is open-recipe. Breweries can choose to rebrand an existing beer or brew a new beer to support the campaign – all styles are welcome and will be given access to branded artwork designed by Hoot Design Studios, who donated a portion of their profits to the project. Profits from the beer must then be deposited into the Beer Is For Everyone Emergency Health Fund, an account that will be used solely to support the project. Once the funds exist, women in need will be able to apply via an online form for the help that they need, which will be provided via gift cards. All information will be privacy protected, to ensure the safety of applicants from states where there are legal threats against anyone seeking or assisting abortion. Breweries in 'unfriendly' states also have different options to participate anonymously, and 'freestyle' fundraising efforts by breweries and consumers are encouraged, including via social media, sharing the fund's QR code in your brewery or committing a percentage of sales on a one-off or regular basis.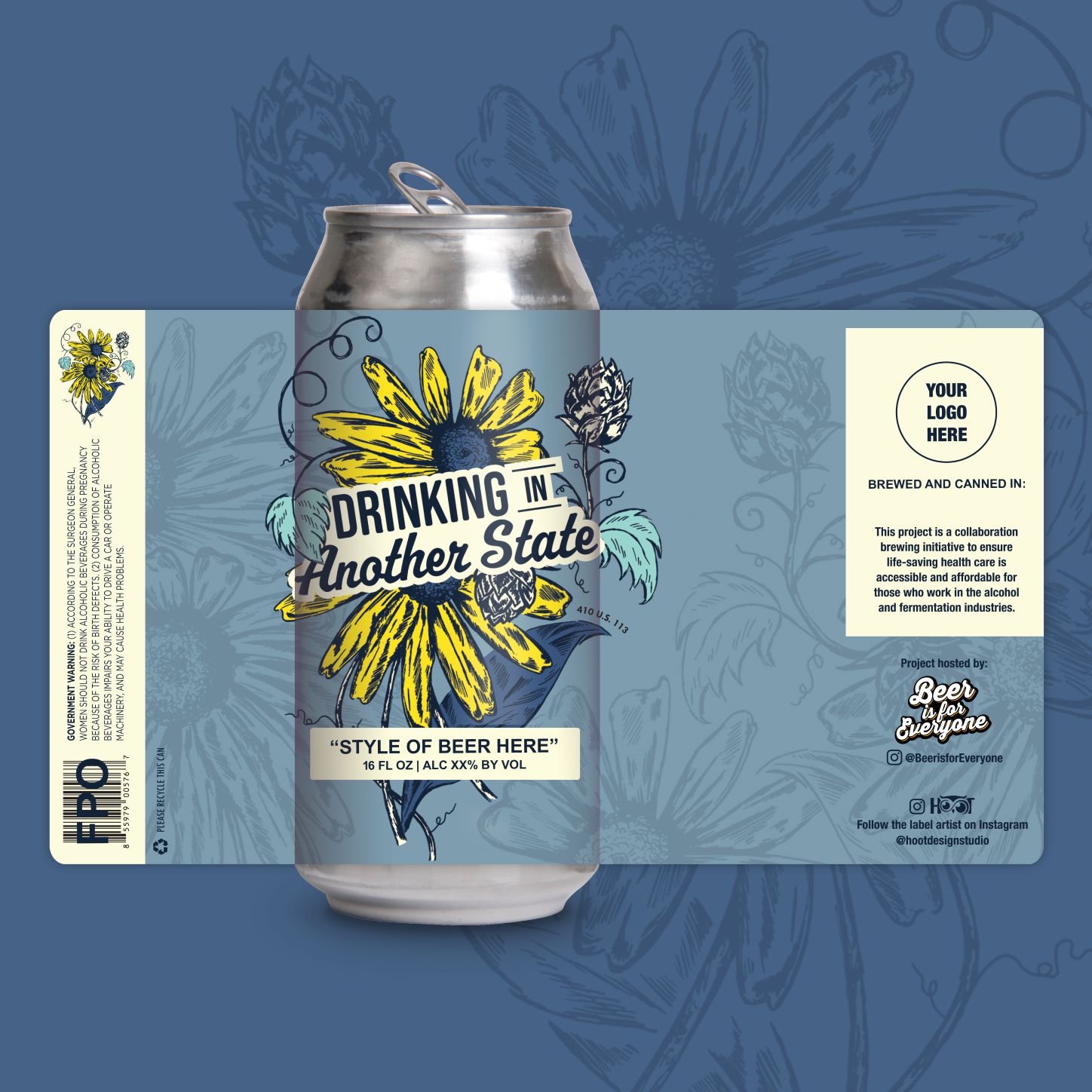 Why does this matter? The fact that in the year 2022 the clock on reproductive rights has just been turned back 49 years is something that affects everyone, and in an industry where salaries and benefits are often low, our workers are likely to be disproportionately affected by the ruling. "Individuals who need these specific reproductive health services are, by and large, still very much a marginalized group within craft beer" says Kido, "So, we are advocating for a population that is already vulnerable to being misunderstood and mistreated on these issues in the workplace." Kido also believes that craft beer has both an opportunity and a responsibility to step up at this difficult moment in history. "Craft beer is in a particularly unique situation where we are made up of independent operations, which means that breweries are not tied down by shareholders or political donors" she says, referencing a recent BIFE piece by John Nelson, "Therefore, our political dollars actually make more of a difference in this industry." While there is no escaping the fact that the industry remains very much dominated by cis white men, it has shown itself to be growing in awareness around issues of diversity and inclusion, as well as domestic and international political issues, with recent campaigns raising awareness about the Russian invasion of Ukraine and domestic violence. DIAS offers breweries and drinkers a way to actively support women's bodily autonomy both as a part of the beer industry and in the broader political spectrum.
The eye-catching label was designed with care and is packed with symbolism. The Black-Eyed Susan flowers at the center represent justice and truth, resilience, endurance and survival – the need to persist and the strength and courage required to do so. The color blue was chosen to represent vigilance and perseverance, and '410 U.S. 113' is hidden in the artwork as an homage to the original Roe vs. Wade decision as a message of hope for its reinstatement. Kido worked closely with Hoot Design Studios to bring her vision for the design to life, weaving in hops to signify the industry focus of the project. While the original artwork will eventually be auctioned to raise money for the fund, breweries who participate in the project will be given access customizable can labels featuring the design as part of their sign-up.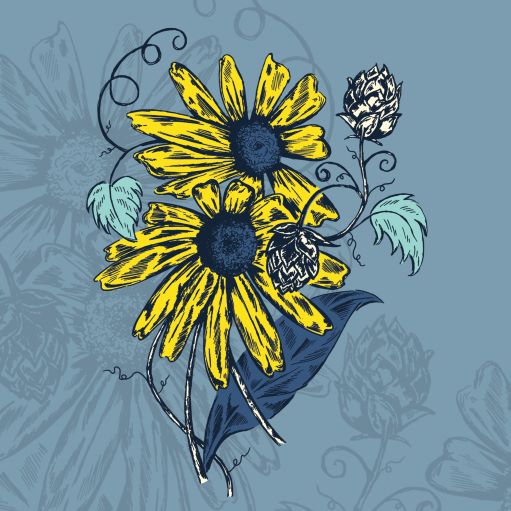 Czig Meister Brewing in Hackettstown, NJ were the first brewery to announce their participation. Brie Devlin is Czig Meister's tasting room and social media manager, and she and her female colleagues collaborated on their mission statement in support of DIAS. "Our core values from the time we opened our doors in 2016 has been that ALL are welcome, supported, and safe here. At this time more than ever, we firmly hold to these values and will continue to do so. Beer has a way of bringing people together, which is why we were so eager to participate in this initiative that shows the beer community is a safe space for all. We're lucky to be in a state that allows "drinking", and we welcome all who need to come from other states to "drink" with us." Czig Meister will be brewing a Grapefruit Hibiscus Imperial Saison for the project, released on July 13.
Raytown, MO's Crane Brewing have also signed up for to take part. Co-owner Chris Meyers feels that DIAS is making an important contribution to the beer community, which Crane are keen to be a part of. "A big part of our culture here is using our brewery as a resource for good" he says, "We refer to ourselves as a 'Community Brewery' and we learned, especially during the worst of the pandemic, how fragile a small business really is. We want to make sure we are making the best positive impact while we are around. Collaborative projects like this allow breweries the ability to make a wide impact with a unified message. We want to be there for those who are being impacted and need this kind of support." Head Brewer at Crane Bryan Stewart chose to create a new beer especially to support the project. "For Drinking in Another State, we brewed up an expressive, hazy IPA clocking in around 7.5%, and hopped with Sabro Incognito and all the Mosaic and Galaxy we could get our hands on" he says, "As a historically sour-focused brewery, we love deviating from the course and brewing beers like this, especially for a cause that it's important to so many people on our staff."
Greenpoint Beer in Brooklyn are creating a 7.0% New England IPA loaded with Citra, Motueka and Mosaic Lupomax hops for the project, which they plan to release on July 22nd. Head Brewer Mike Nika emphasizes the need for the beer community to take pro-active steps to push back against the SCOTUS ruling and overcome the sense of helplessness many of us are currently feeling. "We're excited to be working with Beer is For Everyone on this collaboration. Like millions of other sensible people, we were angered, shocked and heartbroken by the Supreme Court's decision to overturn Roe vs. Wade, as well as the potential for the court to roll back even more of our rights—rights that many of us have taken for granted" he says. "We are hoping that the craft beer world throws its weight behind this project and others like it."
With so many fundraising projects going on in the industry at the moment, it can be a difficult decision for breweries to choose whom to support and how to utilize their resources. Beer Is For Everyone have taken important steps to ensure that this project is not only enabling participants to fight on the right side of history, but is a simple and effective way to give back to the industry, supporting a key demographic in their time of need.
You can sign up to participate in Drinking In Another State and/or donate to the Beer Is For Everyone Emergency Health Fund here.
---