No Comments
Live Oak Brewing Co. | Schwarzer Rauch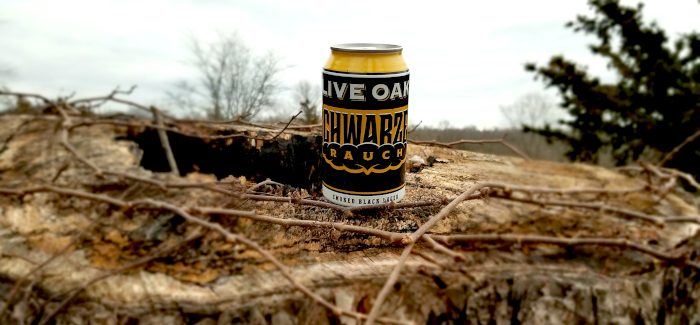 Austin, TX's Live Oak Brewing Co. is known for its commitment to tradition in brewing European-style beers. Launched in 1997, they have been brewing old-world lagers and ales with more than just a nod to tradition for 25 years. Schwarzer Rauch (Black Smoke), a smoked black lager, is brewed in the tradition still carried on by breweries in Bamberg, Germany, who still smoke the malt for their beers.
While not common in most "modern traditional" beers, the use of smoked malts is a nod back to when beer would inevitably have some degree of smokiness due to the use of low-heat fires to dry malt so it could be safely stored until brewing time. This doesn't mean that every brew tasted like drinking beer from an ashtray, though. Live Oak's smoked beers have a subtly smokiness that compliments the rest of the flavors rather than overwhelming them.
View this post on Instagram
Schwarzer Rauch, like all of Live Oak's lagers, is brewed slow. As noted on their website: "We source only the best authentic ingredients, and use a time-consuming mash and secondary lagering process." Although dark in color, Schwarzer Rauch drinks more like a smooth, crisp lager with a hint of roastiness than a roasty, acrid porter or stout.
That's because, although brewed with a small amount of roasted grains, Schwarzbiers are brewed with debittered black malt. The only bitter you'll get is the soft bitter touch of noble hops. A hint of smokiness from beechwood smoke rounds out this quaffable drinker.
At 4.8% ABV and 30 IBU, you can enjoy a few in the Texas heat before moving on to one of Live Oak's other refreshing European lagers and ales.
---