No Comments
Green Man Brewery | ESB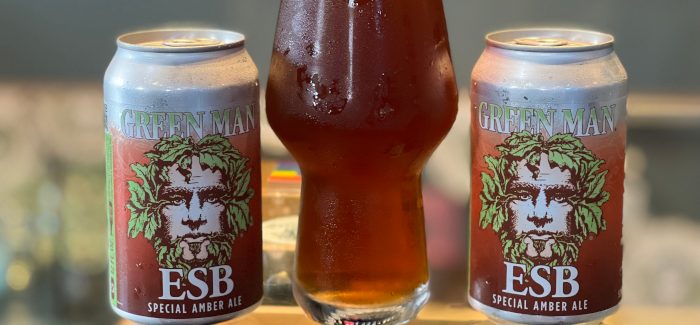 Asheville, North Carolina's Green Man Brewery has been brewing award-winning ales since 1997. Green Man ESB (Extra Special Bitter), developed by former Head Brewer Jon Stuart, is one of the brewery's flagships and is the oldest recipe brewed at Green Man today.
Quality Ingredients Mean Quality Brews
Like all of Green Man's flagships, Green Man ESB is brewed with an English-style house ale yeast. All of Green Man's beers are all-natural, lightly filtered (using a natural clarifying agent derived from kelp) and unpasteurized. The brewery is also fully transparent about all ingredients used.
Green Man ESB is brewed from all-English ingredients, including Simpsons Brown, Chocolate and Crystal malts and Fuggle hops. "Our ESB recipe was developed by Jon Stuart, our former Head Brewer and is the oldest recipe we brew today," said Production Support Manager Sean Coleman. "To my knowledge," he added, "it is based on a traditional English recipe (though nobody really knows which one at this point), but he wanted more malt character and body. "
Taking a sip of a Green Man ESB will transport you for a moment to a traditional English "local," particularly if enjoyed at Green Man's Dirty Jack's, The Green Mansion taprooms or at the Jack of the Wood Pub (the home of Green Man's original taproom) in downtown Asheville.
Coleman notes that the carefully selected ingredients give it a "rich, malty, chewy character… with notes of biscuit, toffee and caramel along with hints of stone fruit from the English yeast.  ESB has become our biggest brand and we couldn't be happier about that as it is one of the most traditional English beers we produce."
View this post on Instagram
Whether you grab a six-pack to go, order from Green Man's Online Beer Store or sit down for a pint in Asheville's funky, happenin' downtown district, you can always expect a well-brewed, no-frills English ESB.
Feature photo contributed by Green Man Brewery
---