No Comments
PREVIEW | Danico Brewing Opens Near Denver International Airport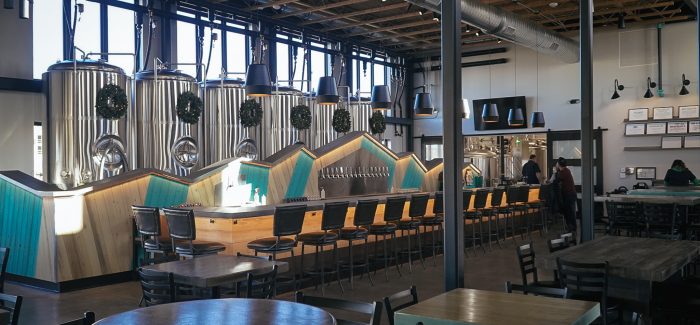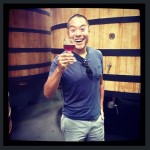 It might feel a bit out of place walking into a new Colorado craft brewery to discover Bud Light on draft. But for Danico Brewing owners, Nikki Harwood and Dave Lotierzo, it not only speaks to their desire to create options for more traditional beer drinkers but also nods to their unconventional career paths that began at Anheuser-Busch.
Business partners, Harwood and Lotierzo first crossed paths working at Anheuser-Busch's (AB) Fort Collins plant in 2007. They both joined a group of employees that would visit breweries together after work, and it was there that they began dreaming of one day starting a brewery together. Harwood, who has an electrical engineering background, began at AB on the production and maintenance side and Lotierzo came in at the operations side, running the warehouse and keg line.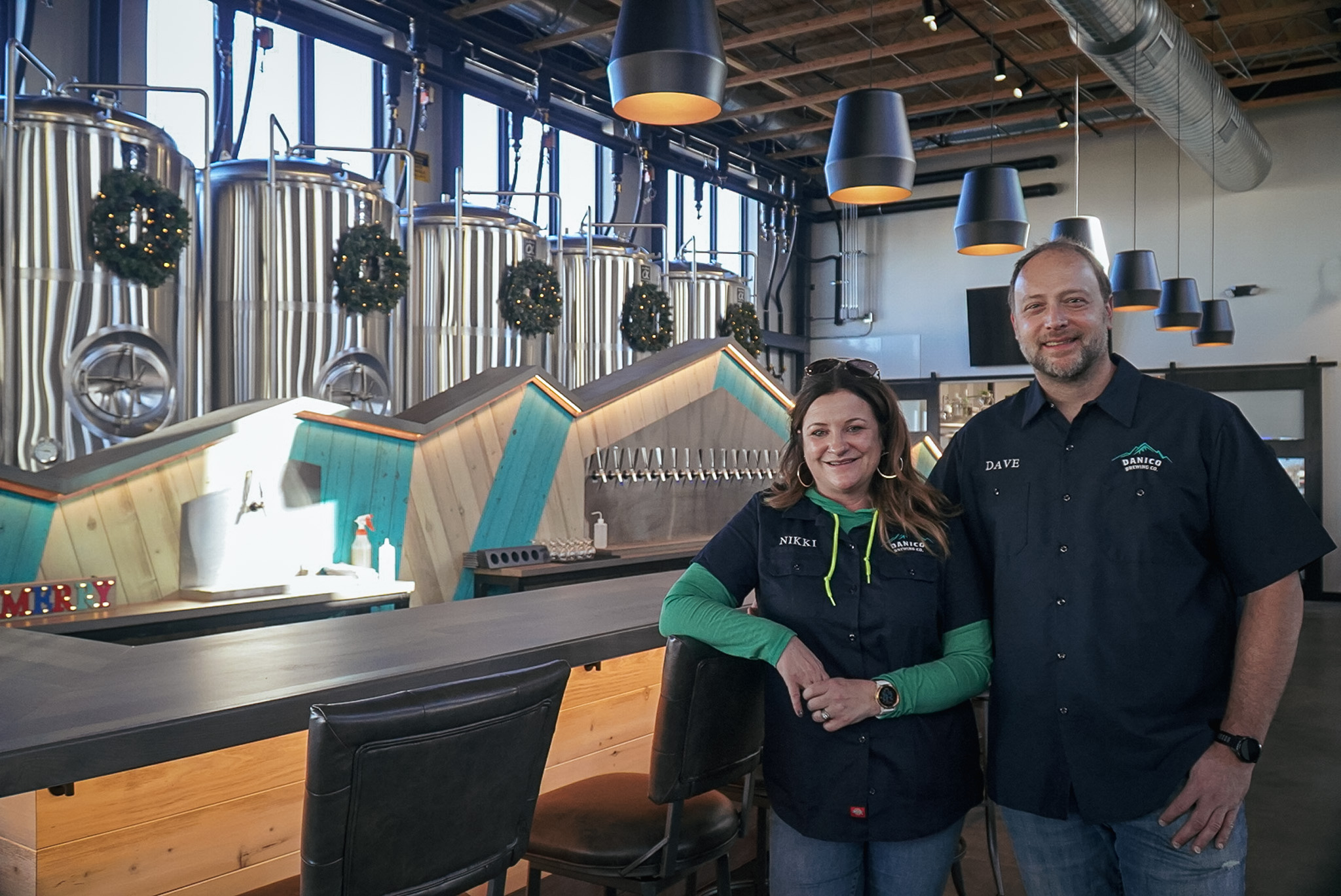 By the mid-2000's AB began experimenting with craft beer styles internally and opened up the brew days for employees across all departments to participate. Harwood, who was interested in gaining a deeper understanding of the brewing process, jumped at the opportunity. It was at that moment that Harwood truly caught the brewing bug, leading to her eventual transition over to the brewing side of operations, and ultimately working her way up to become the Brewmaster of Anheuser-Busch's Fairfield, CA brewery.
Harwood and Lotierzo's trajectories would diverge with her move to California, and Lotierzo's stops in New York to oversee one of their distributorships and then to Saint Louis to join their integrations team after InBev's acquisition of Anheuser-Busch and their subsequent buying spree of craft breweries. Years later, they would finally reconnect back in Colorado after Harwood began working in-house at Breckenridge as part of their integration team.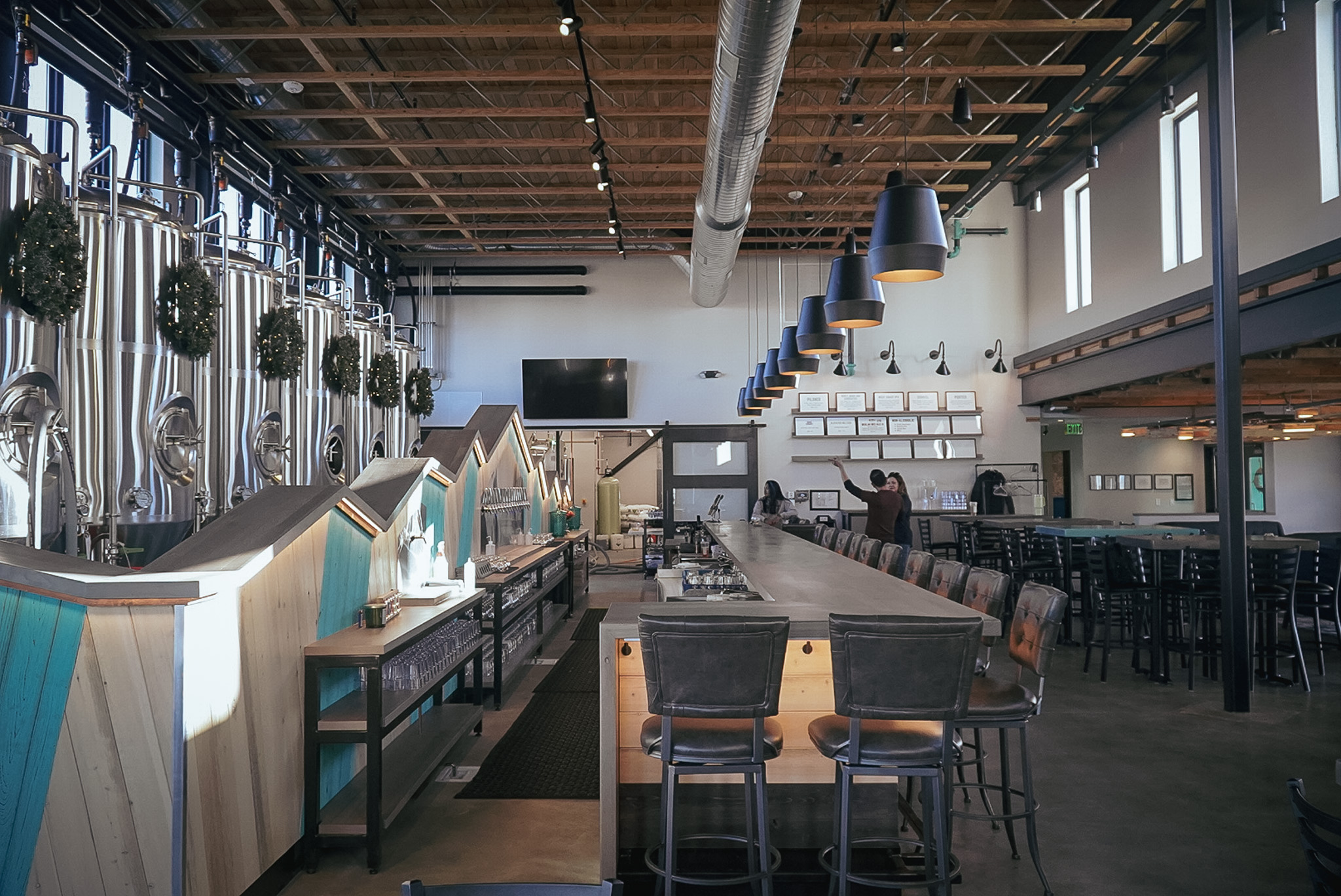 The two would soon tire of the growing corporate influence after InBev's arrival and began rekindling the dream of starting their own brewery. However, even with their extensive brewing background, connections, and resources from their time at AB, it wouldn't prepare the two for the challenges of opening during a global pandemic. 
After creating a business plan in 2018, Harwood and Lotierzo began their initial search for a location in Castle Rock. But with the arrival of Burly Brewing, Wild Blue Yonder, and Great Divide's restaurant outpost, what was once viewed as an underserved market suddenly became a bit more saturated. Meanwhile, despite initially securing a loan in 2021, the onset of the pandemic led to the bank's decision to withhold all food & beverage-related loans and further delaying the project as a whole.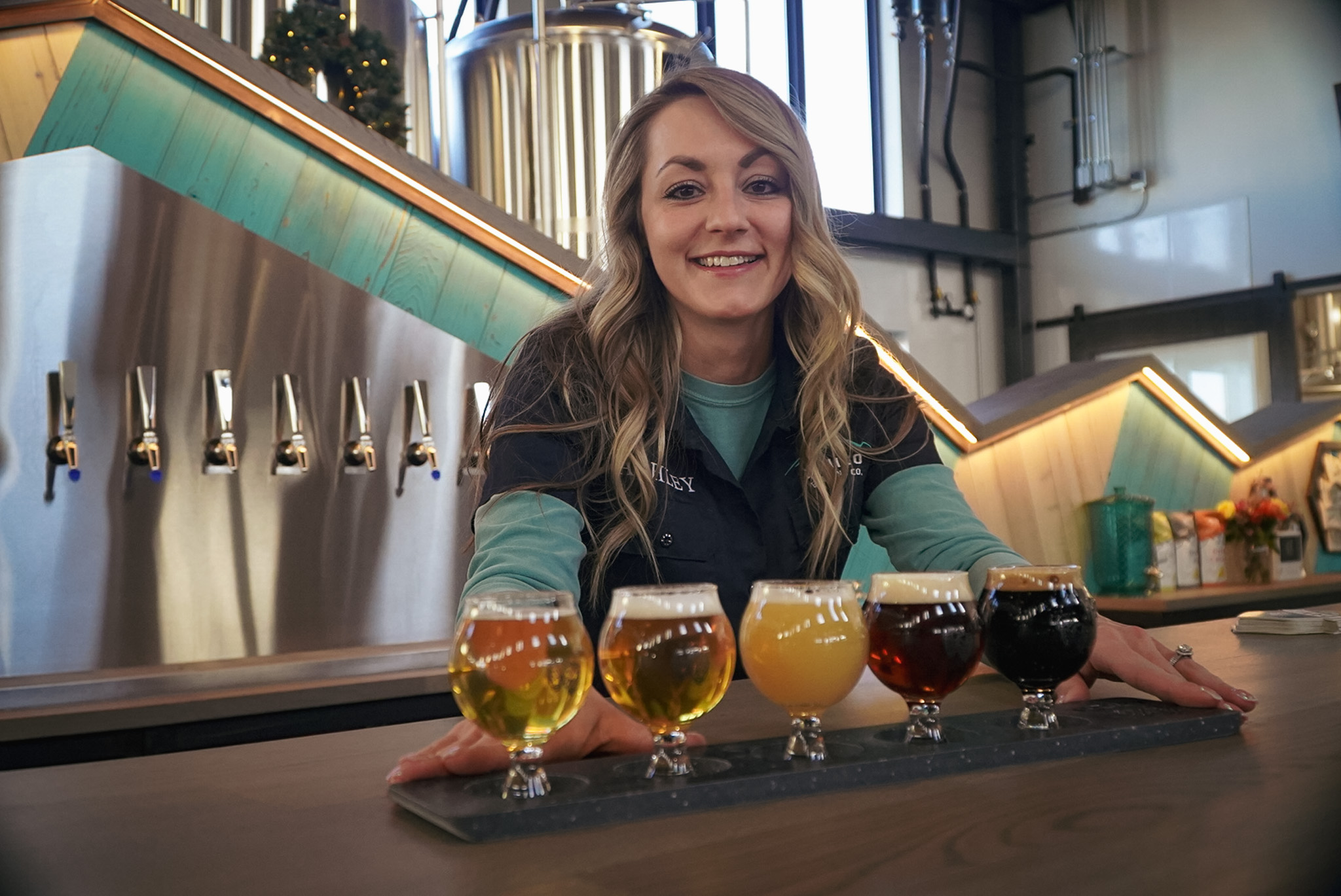 Eventually, the search would lead the Danico team to their current location just a 10-minute drive away from Denver International Airport and an even closer proximity to the Gaylord of the Rockies Convention Center. Lotierzo noted that while they didn't initially intend to cater to out-of-towners and visitors, the property perfectly fit their vision of creating a spacious brewery that could include an outdoor patio space. "I loved the layout of Breckenridge's Farmhouse with firepits, an outdoor stage, and lots of communal space," said Lotierzo. "When we saw this location we felt this was a place where we would want to come drink beer on a summer day."
In channeling Breckenridge's design, Harwood and Lotierzo tapped Coburn Architecture, the same firm that designed the Farmhouse at Breckenridge. Leaning on their extensive experience at AB, the duo knew certain detail-oriented elements were non-starters when it came to building out their dream space, including practical elements like slot drains and non-skid flooring. But their attention to detail also led to decisions like having their fermenters on display behind the bar back, installing bag hooks and electrical outlets under their bar, as well as an opening time of 10:30 am in order to better welcome travelers who might be checking out of their hotels and looking for a place to work.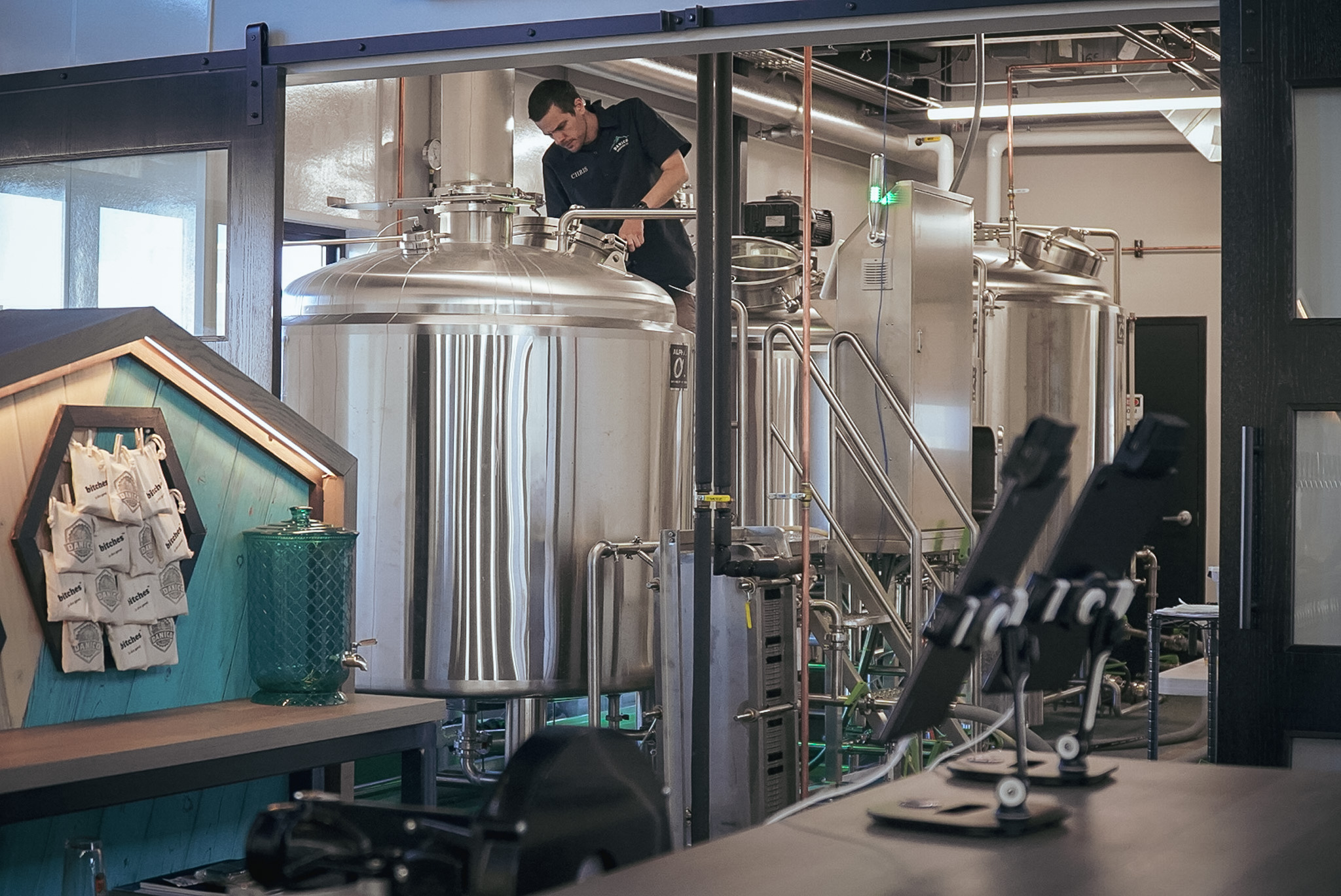 That attention to detail also led them to hire Chris Kennedy as their head brewer. Harwood became familiar with Kennedy's body of work while she was stationed in California. At the time he had already helped brew the initial batches of wort for The Rare Barrel and also headed up brewing at Heretic Brewing before moving to Colorado and working for New Image Brewing.
"Coming from AB, it was incredibly important for us to work with someone who values consistency," explained Harwood. "Chris is incredibly technically sound stylistically, and I like to explore with fun ingredients like rosemary and vanilla, so I think we strike a great balance."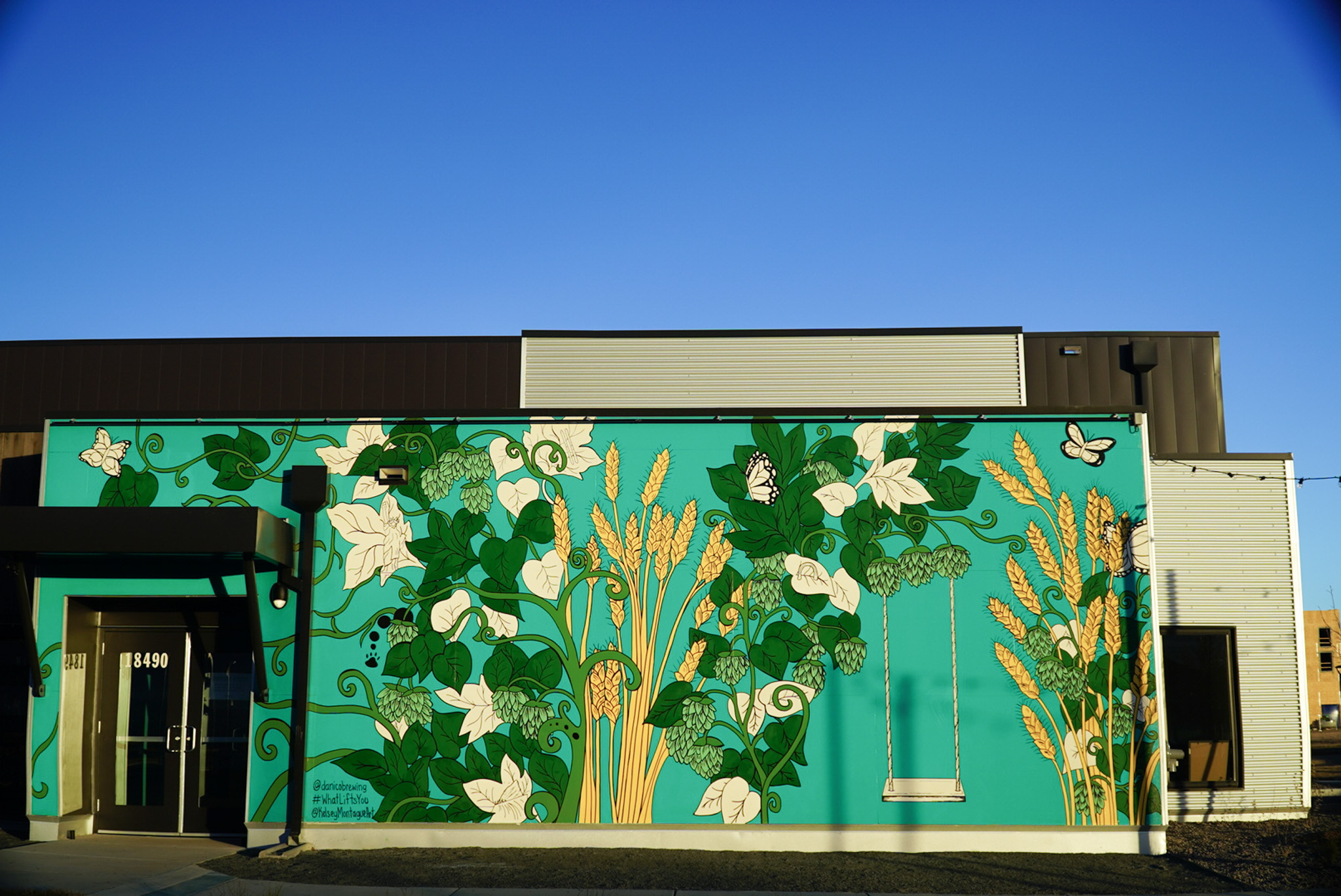 That technical discipline is on full display already, as Kennedy's initial lineup, which includes a Pilsner, West Coast IPA, East Coast IPA, Dunkel, and Porter already hits its marks. While other new breweries may struggle initially with scaling up to a larger system, Danico's portfolio is already on-par with more experienced Colorado brewery lineups.
In addition to their starting five, Danico also plans to debut a Pear Vanilla Kettle Sour during tomorrow's Grand Opening, which will also be joined by a gluten-free beer from Holidaily, Hard Seltzer from Elevated Seltzer, Kombucha, and the aforementioned Bud Light.
"Being inclusive also means being able to bring all friends, even if some don't love craft beer," explained Lotierzo.
But while the Danico co-founders celebrate their AB roots they're also not blind to the challenges that surround the world's largest brewery conglomerate.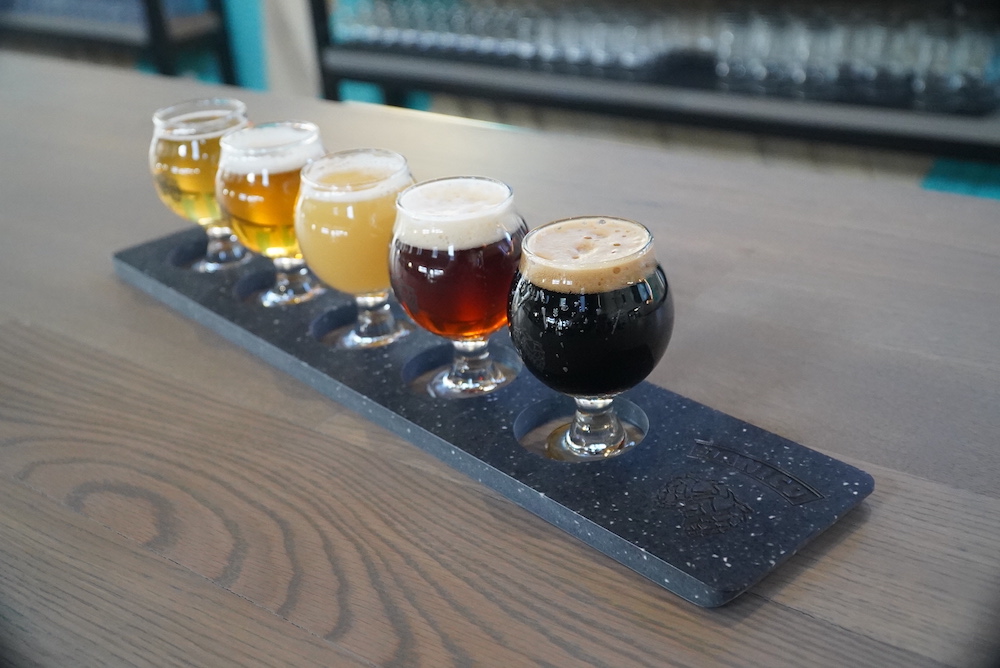 "It's a mixed bag, I cannot understate how many great things I learned from AB," said Lotierzo. "They instilled the importance of quality, safety, the way they manage their business, its all very disciplined." "We will not be as disciplined, but it sets a great foundation and you see why the way they do the things they do makes them successful." 
"That said, I can also understand the folks who push back again their sales tactics," Lotierzo continued. "I mean I understand it from both sides, from the little guy trying to get shelf space, and I understand the big guys who produce half the volume. I get why there is that conflict."
And while the Danico team is hopeful of future growth, having already accounted for opportunities to easily add fermenters, their focus will primarily fall on their taproom growth and limited draft distribution versus packaging.
Danico Brewing will open as the closest brewery to Denver International Airport at 18490 E 66th Avenue, Denver, CO on Saturday, December 10th from 10:30am – 11pm on Friday and Saturday, 10:30am – 10pm on Monday – Friday, and 10:30am – 9pm on Sundays.
---