No Comments
Yellow Springs & Urban Artifact Partner to Benefit Women's Brewing Scholarship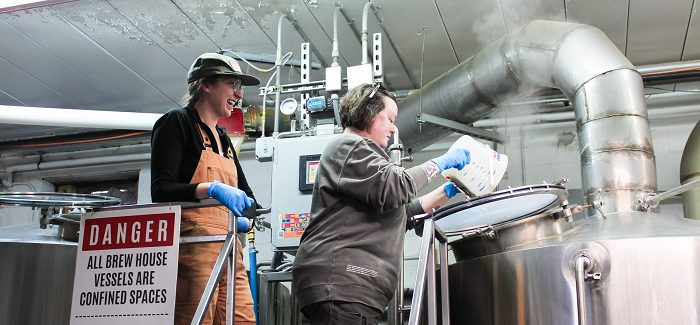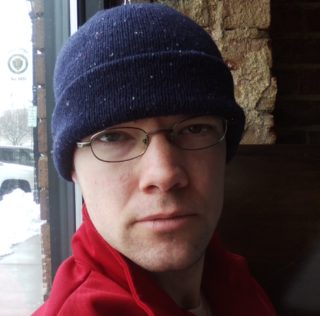 Two southwest Ohio breweries are partnering for International Women's Day to brew beers that will benefit a women's scholarship to Cincinnati State's Brewing Science program. Yellow Springs Brewery in Yellow Springs and Urban Artifact in Cincinnati will brew two beers to be released on March 4, with proceeds providing scholarship funds for a woman to attend the Brewing Science certificate or degree program and ideally enter the brewing industry. The collaboration is being organized by women at each brewery who credit the support and camaraderie of other women in helping them advance their careers.
Anna Teachey is the head brewer at Yellow Springs Brewery, a position she's held since June 2022. Hannah Kent recently took the head brewer position at Urban Artifact after serving as brewhouse operations lead. The pair have lead their respective teams in brewing two separate beers—Suzy & Jane and Haiku to Ninkasi—to celebrate and support other women in craft beer.
"There's just this deep excitement of both of us getting to brew separate styles but getting to see each other's processes through it," says Teachey. "Both of us getting to experiment at the same time is really fun."
Two Very Different Beers
Urban Artifact exclusively brews fruited sour ales, and their beer for this collaboration will be a heavily fruited American Fruit Tart brewed with pineapple and mango, two of Kent's favorite fruits. The beer will be named Suzy & Jane in honor of Suzy Stern and Jane Zimmerman, two of the three founders of New Albion Brewing Company, an influential but short-lived craft brewery that opened in California in 1976. While many accounts of what many consider the first modern craft brewery have focused heavily on the third founder—Jack McAuliffe—the brewery never would have opened without Stern and Zimmerman.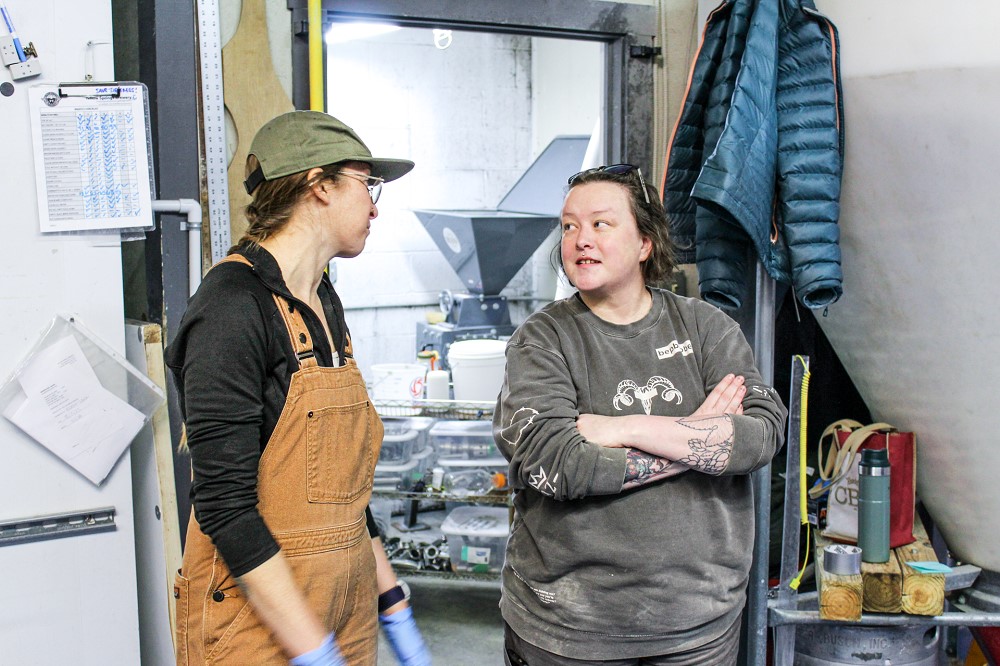 "I read Suzy and Jane's story, and I thought it was just a really awesome thing to pay tribute to people who have done a lot of work already for us," says Kent. "The whole idea is to give homage to those who have paved the way for where we are now. Obviously there's a really long way to go, but working together and creating really good relationships and building on that foundation of the current women in brewing is hopefully what will come of this."
At Yellow Springs, Teachey and her crew will brew Haiku to Ninkasi, a Japanese Rice Lager brewed with 20% rice. Teachey is adding a twist by hopping the beer with Cascade hops rather than Japanese Sorachi Ace or European hops more common to lager styles. Inspired by jasmine rice, she hopes to lean into Cascade's more floral qualities.
"It's a style of beer I've always wanted to be able to test out on the brewhouse," says Teachey. "I thought Cascade would be a fun twist and an innovative way to make our own version of Japanese Rice Lager."
The beer's name is inspired by the ancient Hymn to Ninkasi, a Sumerian text written in tribute to Ninkasi, the goddess of beer. The text is the world's first recorded beer recipe and describes the process of brewing an ancient beer made from bread. As a nod to Rice Lager's Japanese roots, "Hymn" is changing to "Haiku." The brewery is going to provide the beer's description on can labels in haiku form, written by marketing director Juliana Crask.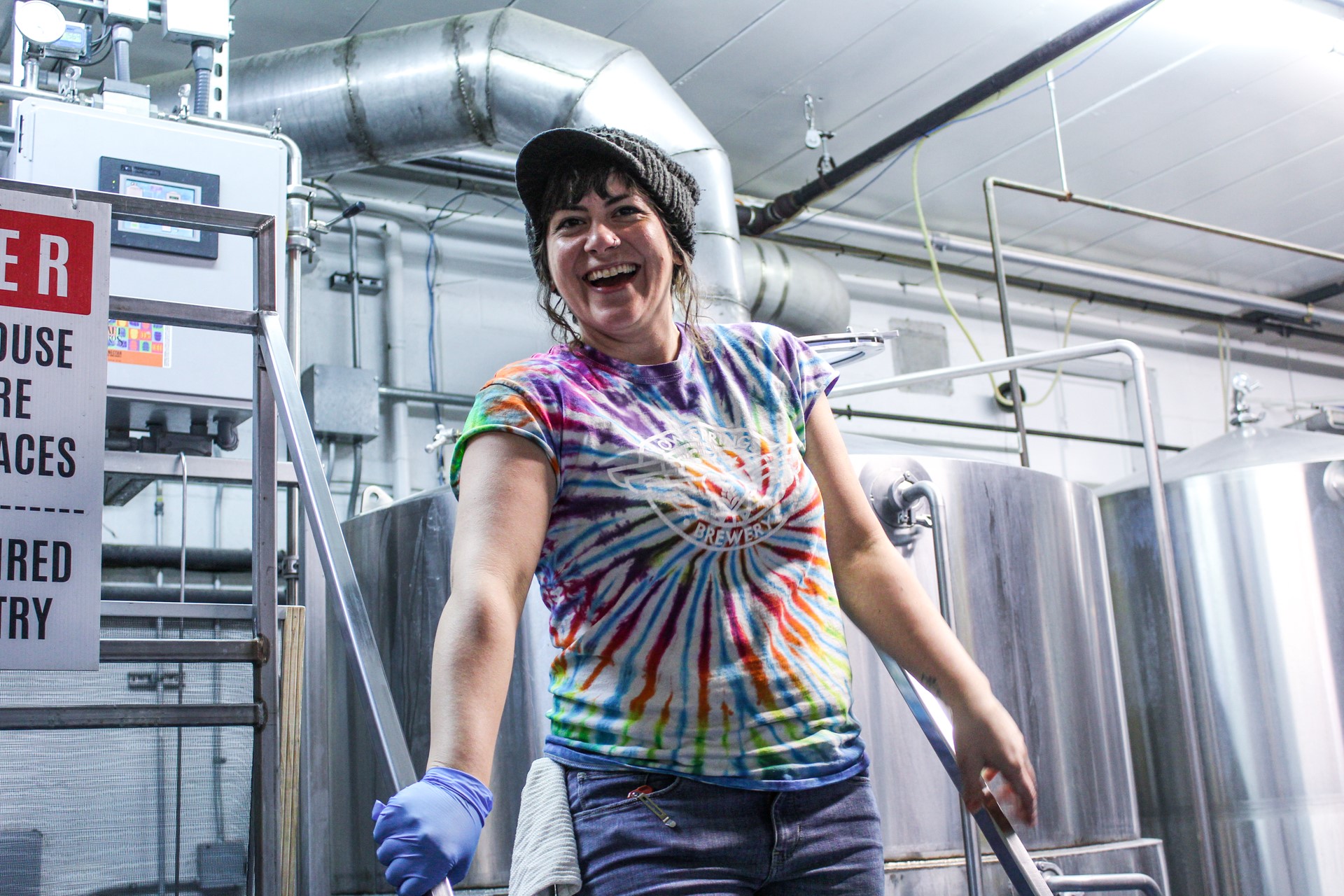 Team members from both breweries attended both brew days in February. Teachey and Kent both showed excitement over getting to brew new beers together. Kent succinctly summarized this eagerness best: "Really brewers just want to be able to have fun doing random shit."
One Very Good Cause
Proceeds from these beers will provide funds to support a woman who wishes to attend Cincinnati State's Brewing Science program. The program has launched the careers of numerous professional brewers, and beers brewed by students as part of the program have medaled at the Ohio Craft Brewers Cup. Completing the certificate or degree tracks of the program is an excellent first step in beginning a career as a brewer.
Kent and Teachey have worked with the Brewing Science program scholarship committee to create a flexible scholarship that will help the selected candidate in whatever way needed. Kent pointed out that some scholarships don't allow funds to be used for books, a laptop or other needs.
"We want the money to be used at a logical spot in someone's life," says Kent. She and Teachey plan to attend the scholarship dinner in the fall and meet the recipient. They also wish to provide ongoing mentorship for her as well.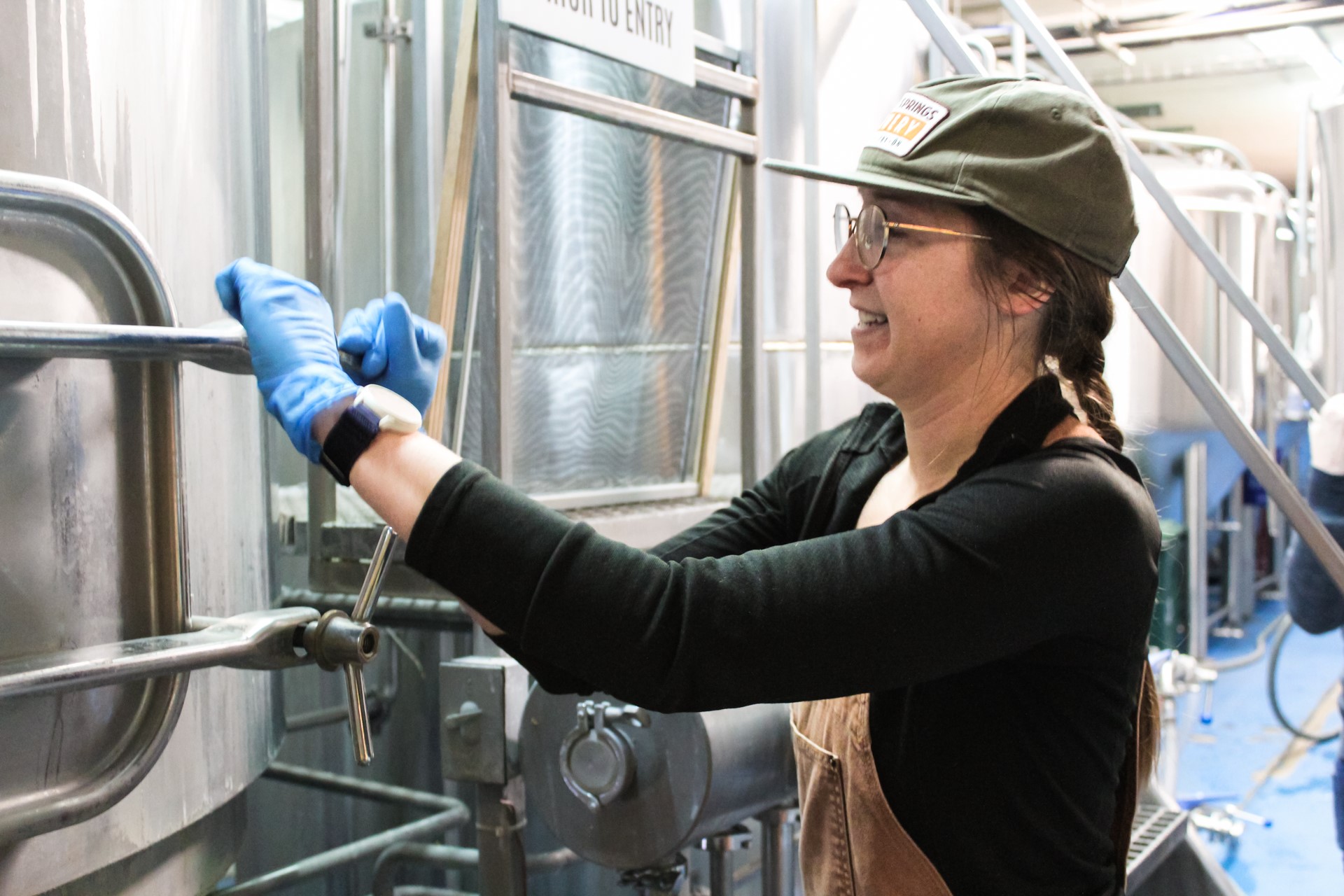 "We want to be able to pave a really good road for women in this brewing program, letting them know there are other women in this area who want to support them," reflects Kent. "We want to make sure they have access to really good information and mentors to help them find their way into the big, bad world of brewing."
Both Haiku to Ninkasi and Suzy & Jane will be released in cans and on draft in both taprooms on Saturday, March 4. Urban Artifact's release will also feature a vendor fair of women-owned businesses and female musical artists.
All images courtesy of Urban Artifact.
---