No Comments
First Look | Sanitas Brewing Celebrates Grand Opening of Englewood Location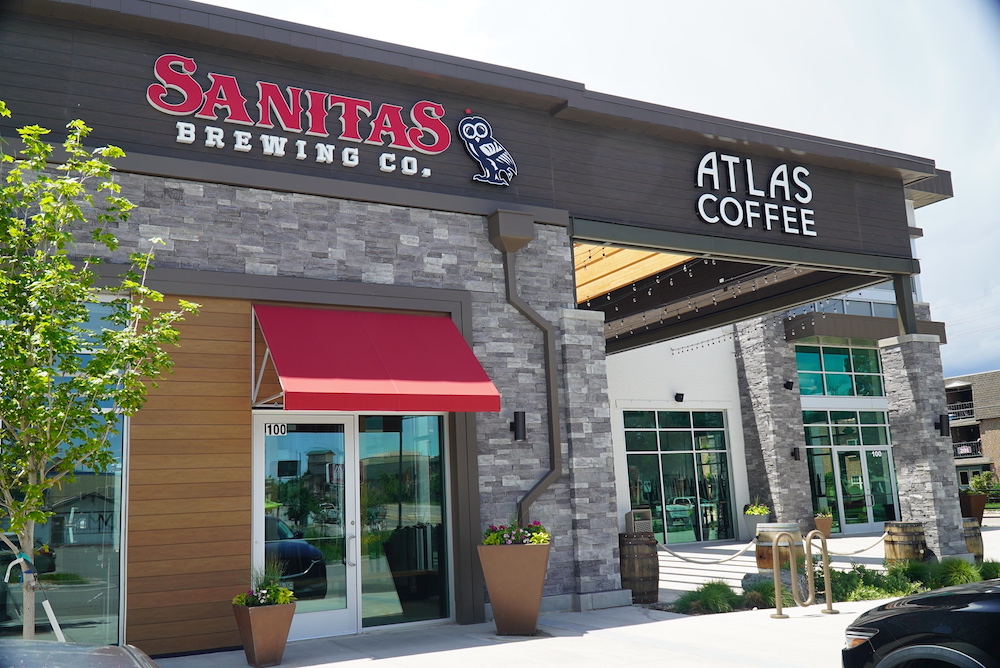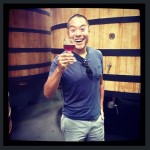 Ten years after opening its flagship location in Boulder, CO, Sanitas Brewing is ready to branch out with a second location in Englewood, CO. The new 4,700 sq ft taproom facility located at 200 W. Belleview Ave, will also feature an expansive 2,500-plus-sq ft outdoor patio to mirror a signature element associated with its Boulder location.
Opening today, Friday, June 23, with a ribbon cutting at 11:30 a.m. Sanitas' new Denver-area taproom will feature 15 beers on draft, as well as a dedicated brew system to help service its core portfolio in addition to experimental new entries. To commemorate the grand opening of their new taproom, Sanitas brewed Cheers from Englewood, a new Hazy IPA showcasing notes of peach, apricot and sweet melon, available on draft and in 16oz cans to-go.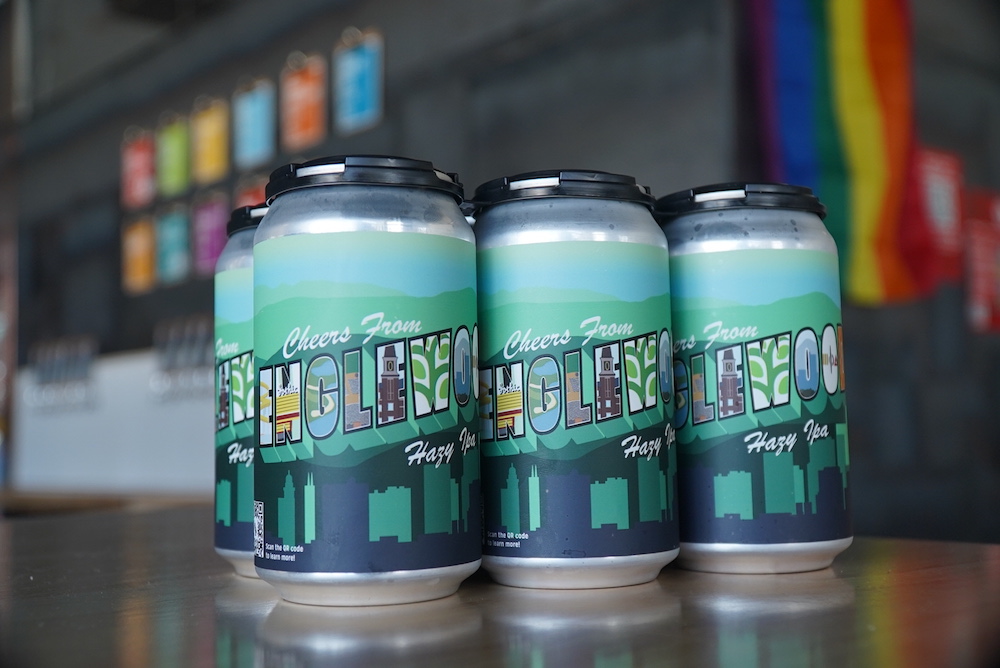 However, two news additions that are unique to Sanitas' Englewood outpost include a partnership with Atlas Coffee, a coffee shop, and a new restaurant concept from Half Eaten Cookie, CBurger, led by famed local restaurateur Bryan Dayton and partner Chef Samuel McCandless, both of which will be housed in Sanitas Brewing Englewood.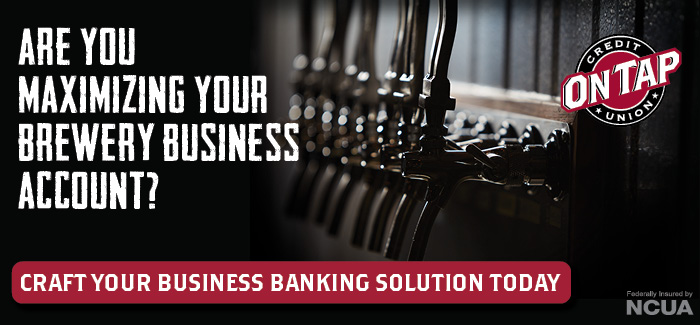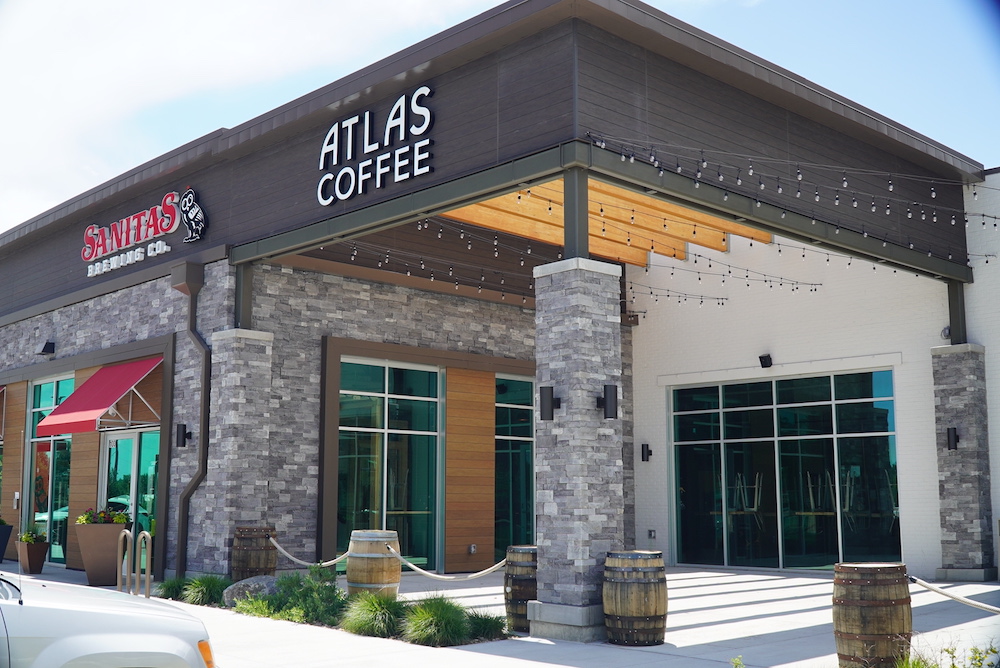 "We are very excited about this new location and opportunity to be involved in the Englewood
community. The Englewood space definitely mirrors our original location in Boulder, CO. It will
have a spacious taproom and patio along with a research and discovery brewhouse system. This
location will be a continuation of the "third space concept" which we have had great success
with in Boulder," said Sanitas Brewing Co-Founder Michael Memsic.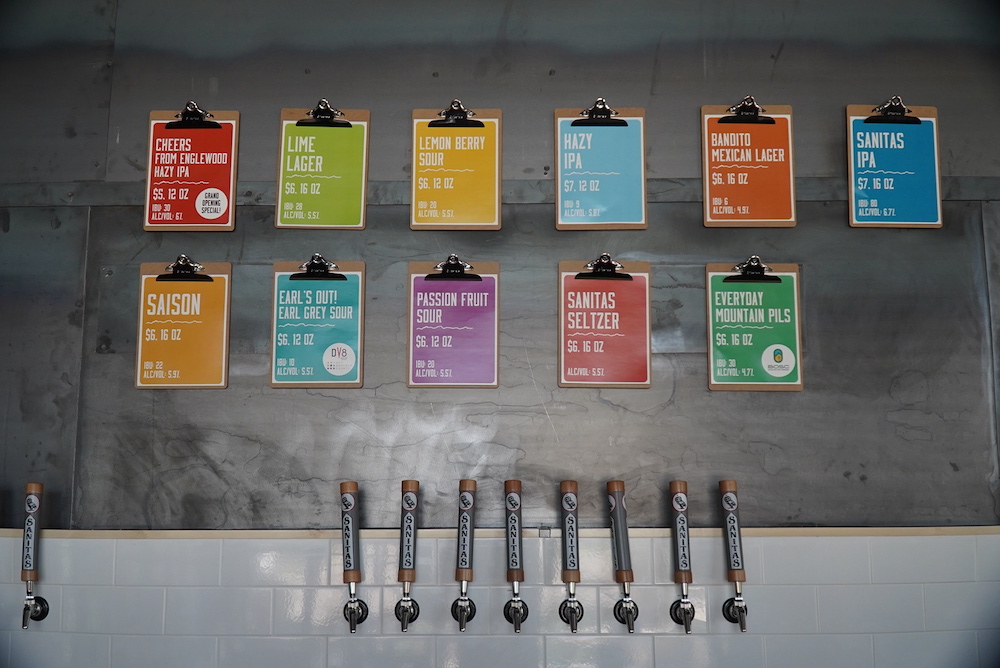 The new Sanitas taproom now joins Sunroom Brewing and Brewability Labs in an emerging Englewood brewery scene. Here's your first look at Sanitas Brewing Englewood.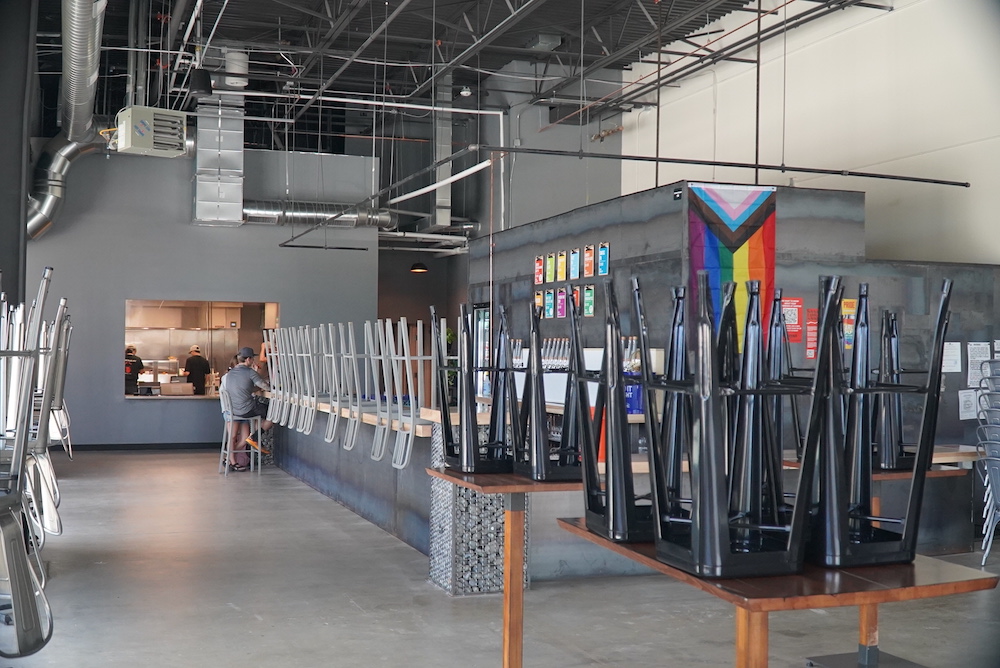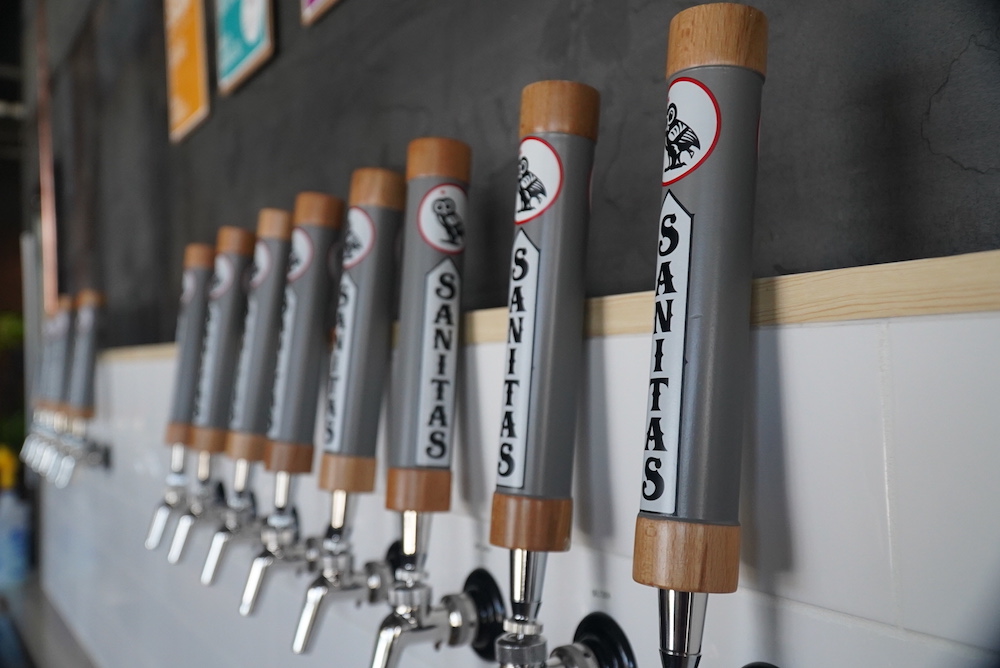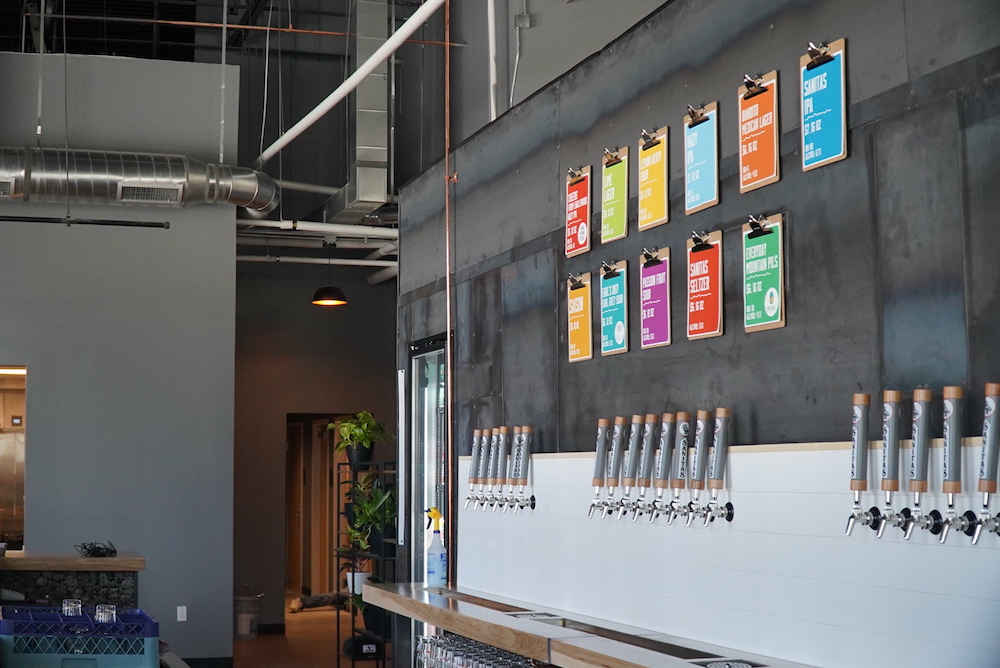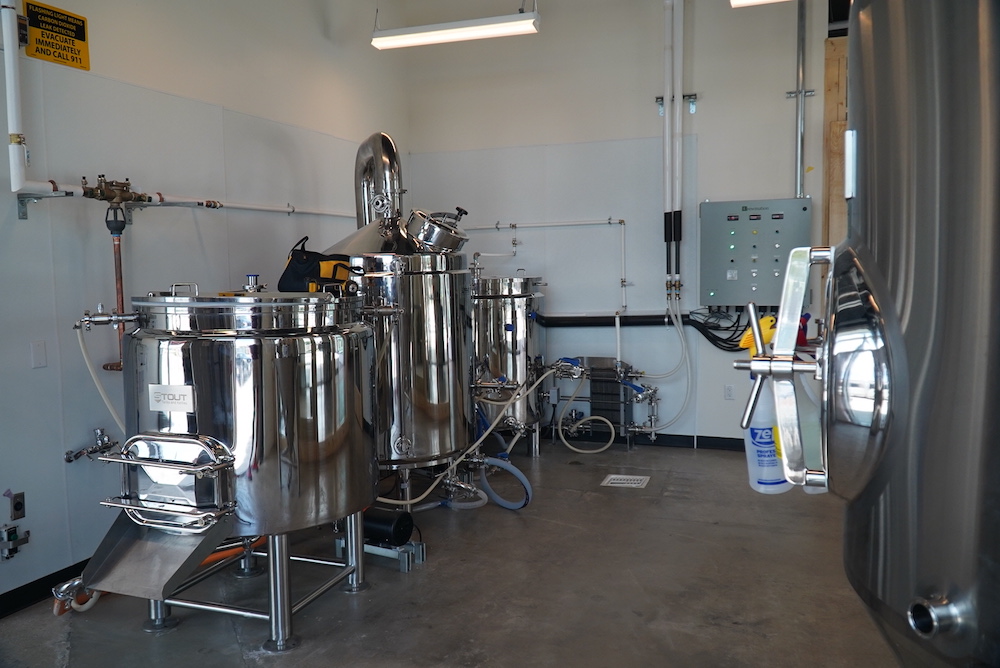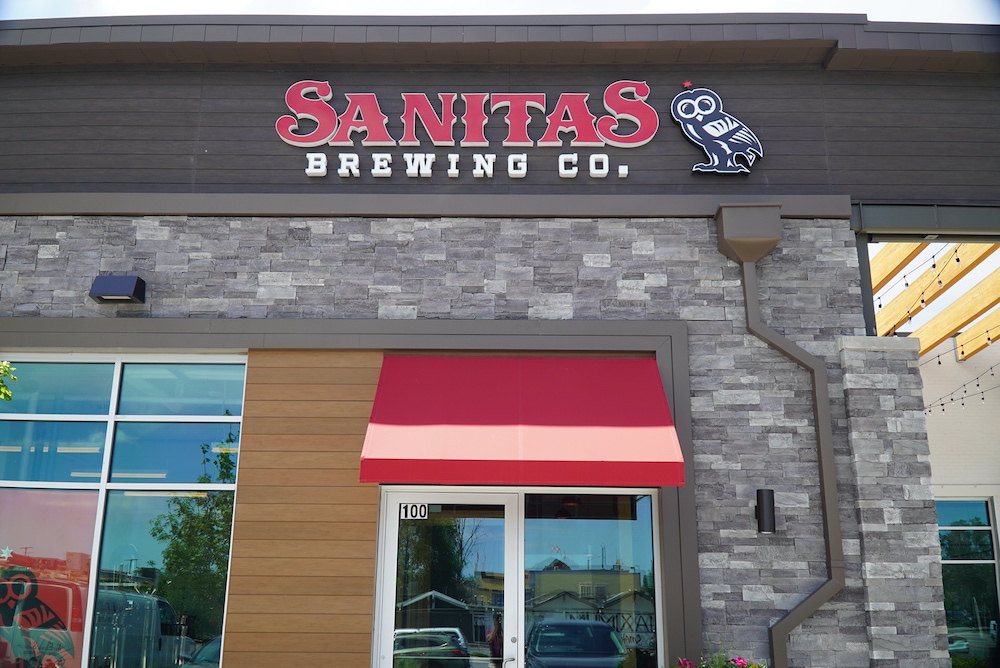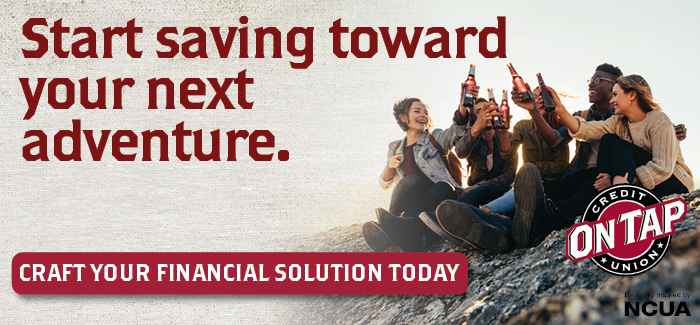 ---