No Comments
Brewery Showcase | 49th State Brewing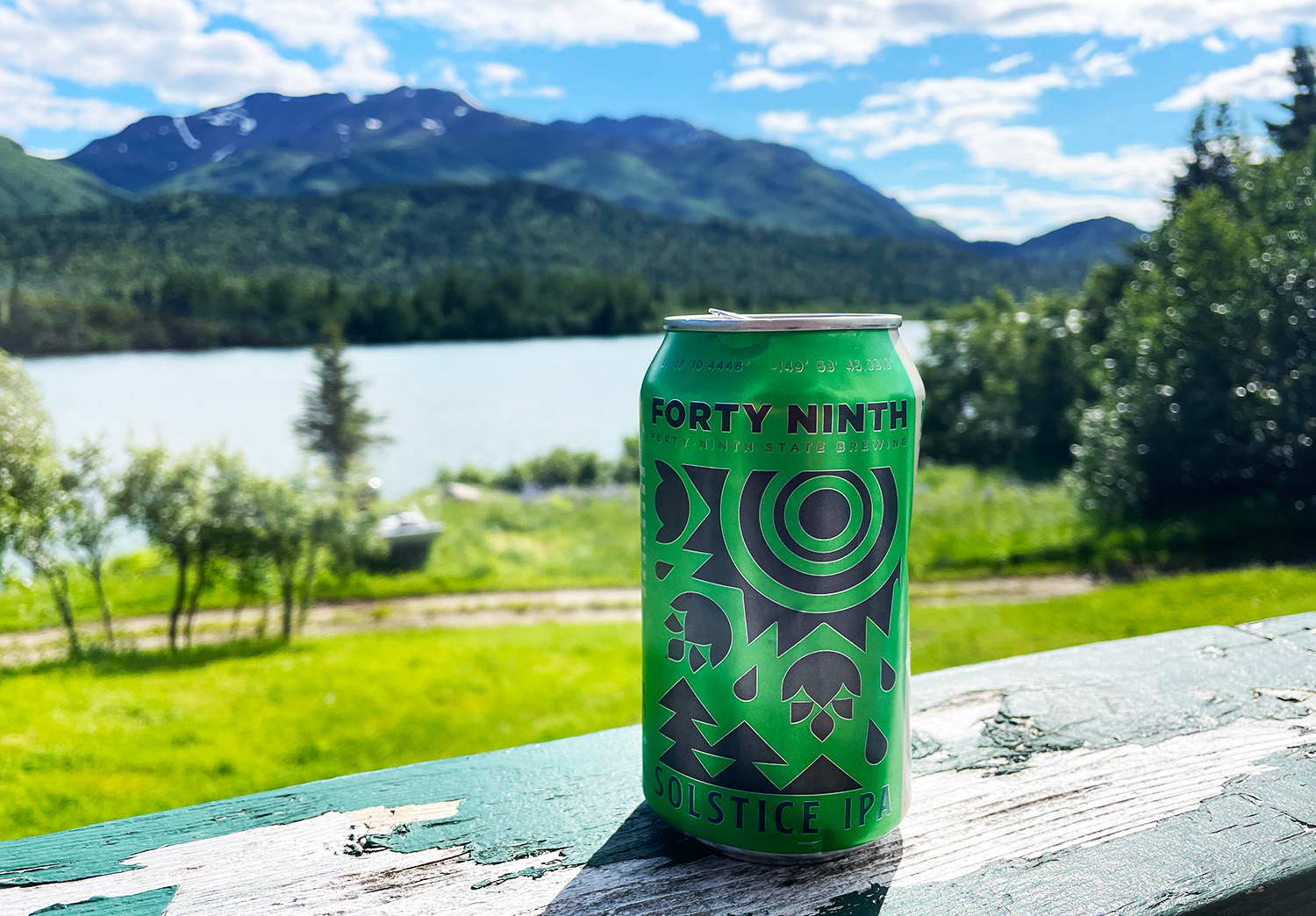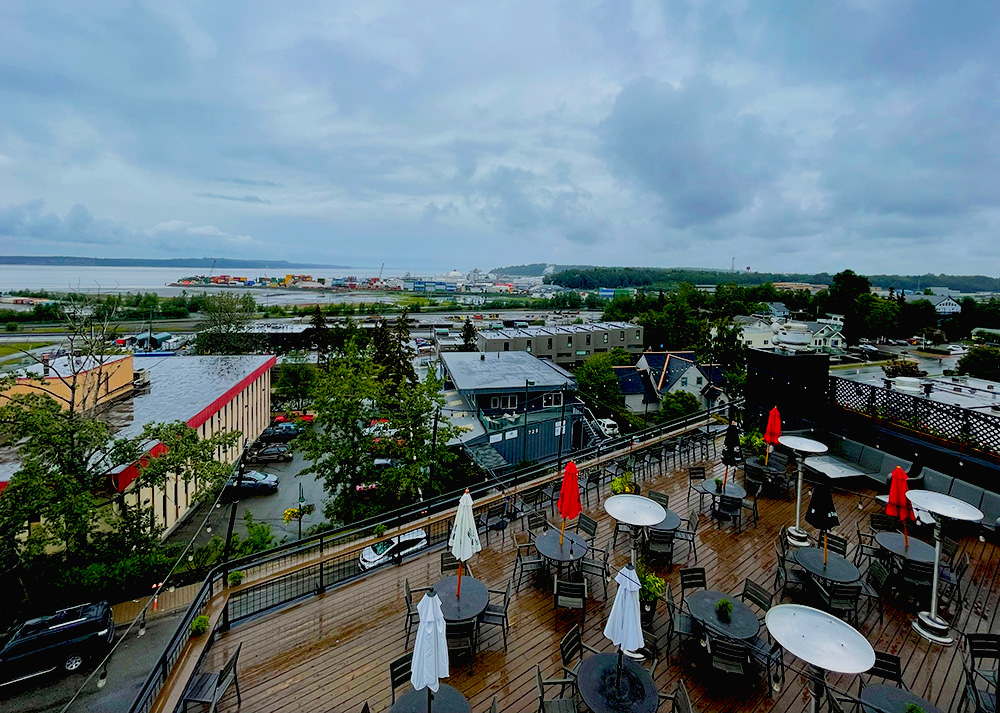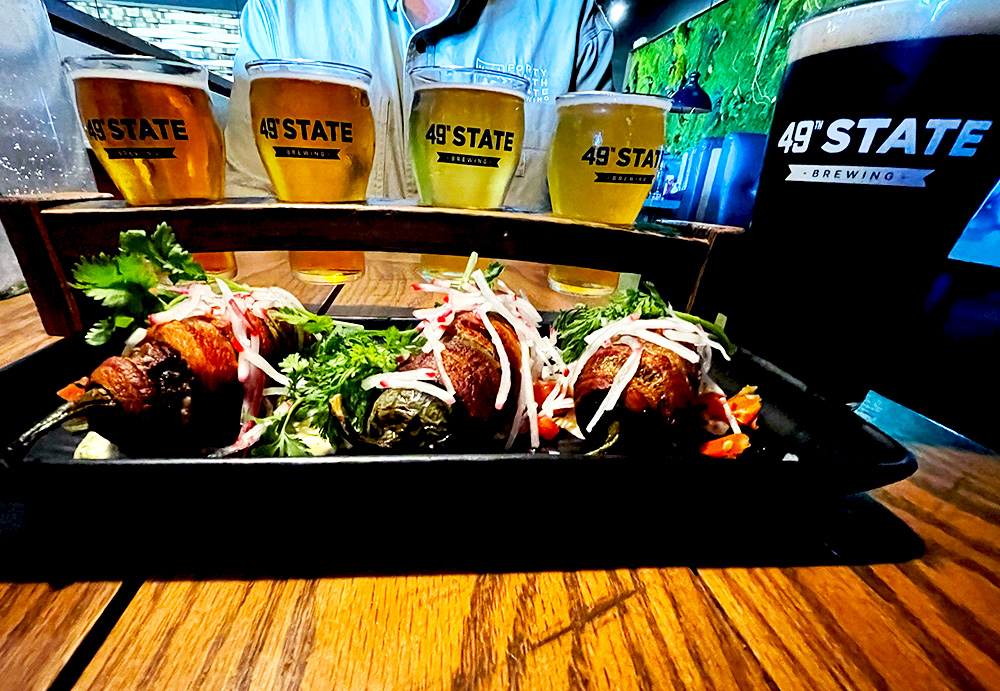 If you have the opportunity to head out to Alaska near either Anchorage or Denali, put 49th State Brewing at the top of your must-see list. Hopefully by the end of this brewery showcase, we'll do a fair job of convincing you why.

Alaskan resourcefulness and story-telling are the makings of 49th State Brewing's world class beer. Highlighting the local culture and tapping into as many Alaskan ingredients is something the brewery does exceedingly well.
Alaska is not only the last frontier for adventure, but a new frontier for beer.
49th State Brewery Background
Founded in Denali by two friends (Jason Motyka and David McCarthy) who have a love for both adventure and Alaska, the brewery has since built a USA-wide reputation for creating phenomenal beers that garner even some international attention, such as their Smōk smoked lager. Smōk is not only their highest rated beer online but also their most awarded, winning two World Beer Cup Medals (2018 and 2022), as well as a Gold at Great American Beer Festival in 2015. Prior to all this, McCarthy had become fascinated with this beer style when traveling in Europe and set out on a mission to create the perfect smoked lager at his own brewery, which he now has. It is drinkable with a strong smokiness, yet somehow it does not overwhelm your pallet. This malty, smokey copper lager can suddenly transport you to sitting around a campfire while enjoying each sip.
Challenges of Brewing Craft Beer in Alaska
Being located far from standard supply chain routes and accessibility creates challenges and has caused the brewery to think creatively and strategically. Timelines and ordering are stretched, making it difficult to perfectly time having materials when needed. It has also forced 49th State to utilize as many local ingredients and inspirational elements as possible for creating and refining their beer. A prime example of this is their Thundershuck Oyster Stout, a traditional stout brewed with bushels of local oysters. Sound intriguing? We thought so too. Whole oysters are harvested and used, coming from the Prince of Wales Island region in Alaska. These specific oysters are known for their freshness due to the water's undercurrent in the bay constantly swirling in and out, thus the water is never stagnant. The Stout is shockingly delicious, mild, roasty and chocolatey with a touch of salinity. Extremely unique and extremely Alaskan.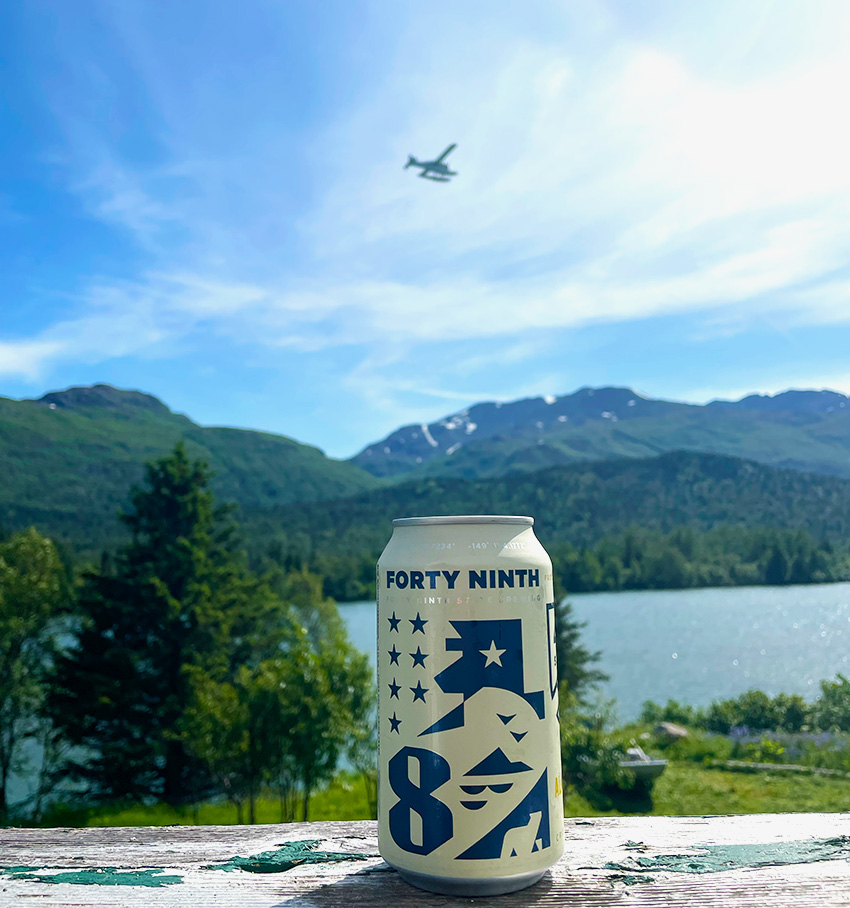 One of the most outstanding and precious local ingredients that 49th State utilizes in every beer is glacier water. A benefit of being in Alaska is that the local water is melted glacier runoff — it doesn't get much purer than that. Other notable local ingredients used are spruce tips, blueberries, apples, honey and more. "Isolation equals creativity" noted Andrew, their marketing director. "When we create a beer, we want to have a story to it." And those two things seem to go hand-in-hand: having a DIY mentality with recipes and ensuring that the product is engrained with the local society. 
The supply chain wrinkles don't only apply to standard brewing supplies (malts, yeast, and hops) but also for equipment and packaging. This creates a unique tension for the brewery that they seem to thrive on. You would never know of any limitations by viewing the taplist, offering everything from lagers, hazy IPAs, barley wines, and stouts. The brewery puts a striking emphasis on providing a great experience in their taprooms; it's a place where both visitors and locals come to connect and enjoy the taste of this unique and wild state. 
Locally Focused
49th State continues to look for ways to get more local. They partner with several local organizations and nonprofits and focus on being a part of their community. This hyper-focused emphasis has led them to craft a distinctive Alaskan beer style called "Most Coast IPA." Inspired by the traditional West Coast IPA, the name "Most Coast" pays tribute to Alaska's stunning claim of having the longest coastline among all the states in the union, stretching over 47,000 miles.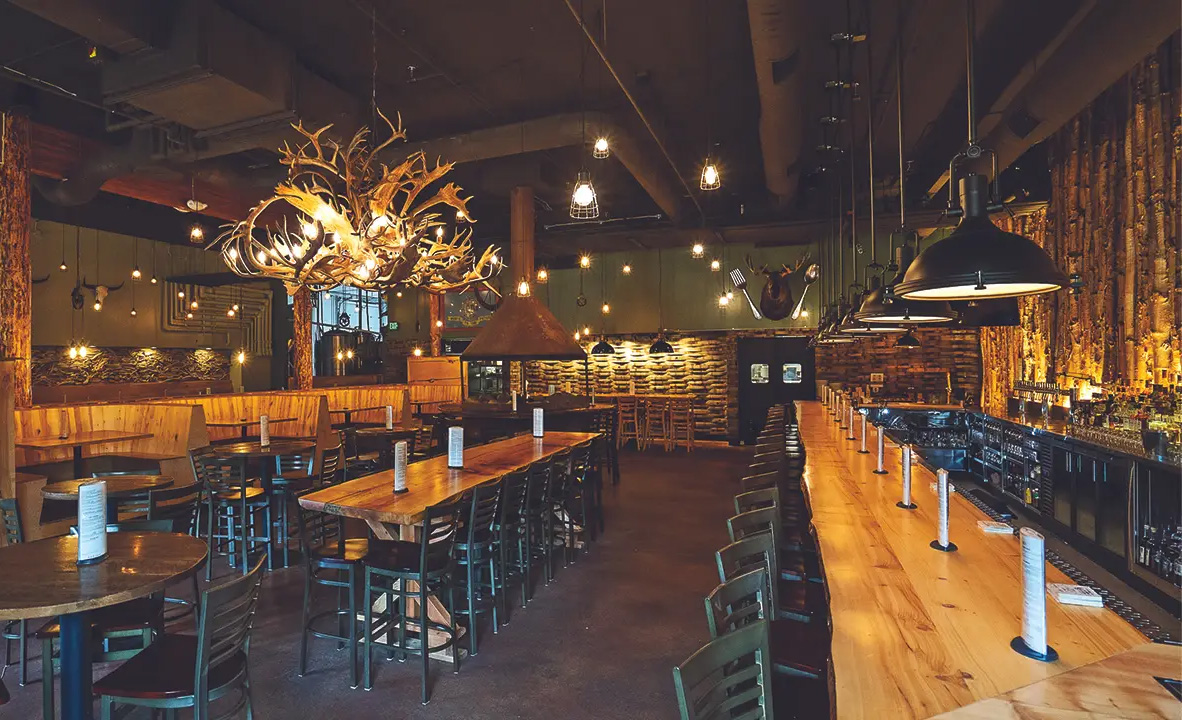 The brewery uses their taproom as a place to "showcase Alaska." From the ambiance to the menu ingredients and of course the styles and variety used in their beers, you absolutely experience Alaska by being here. They seem to always look for opportunities to showcase their Alaskan pride in fun and clever ways as well. For instance, many of their packaged products have both an Alaskan-activity and food pairing recommendation. Further, some of their beer labels even include coordinates to some special local locations (take a look for yourself). They also offer non-alcoholic product lines, such as their own line of "frontier sodas" to help offer an inclusive environment.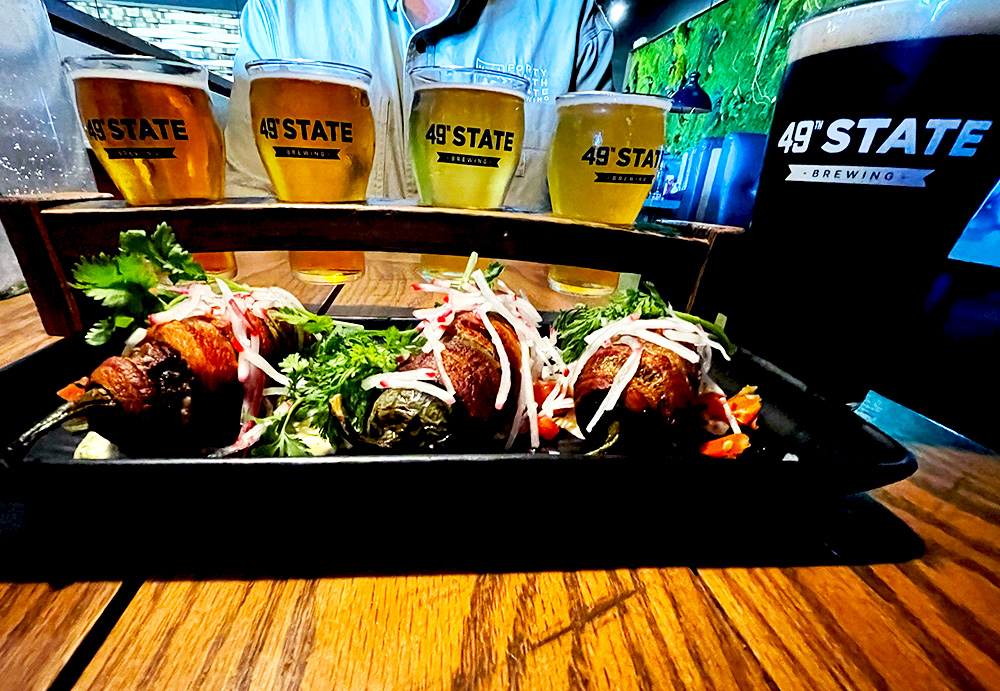 What's next for 49th State?
Though 49th State does not currently distribute outside of Alaska, they are prioritizing having an exceptional statewide presence prior to expanding outside of the state (and they're well on their way). In fact, they just opened a new location at the Ted Stevens Anchorage International Airport,  making it all the more easier for you to taste their beer for yourself. This space features a 76-foot-long bar offering full bar service, including 20 taps of 49th State beers, Arctic Roots Cider crafted with Alaska apples, and non-alcoholic Frontier Soda. 
With much anticipation, we await their distribution to the lower 48, however there's something exciting and to be said about needing to travel somewhere so wild and isolated from the rest of the states to enjoy these outstanding beers. Like so many who have traveled over the decades towards the Klondike and the Yukon for adventure and pursuit of greatness, you could add 49th State Brewing to the list of motives for journeying to the 49th state in the US of A. So if you needed another excuse to get to Alaska, this is it. 
---