No Comments
2023 Great American Beer Fest Day 1 Recap | Standouts & Hidden Gems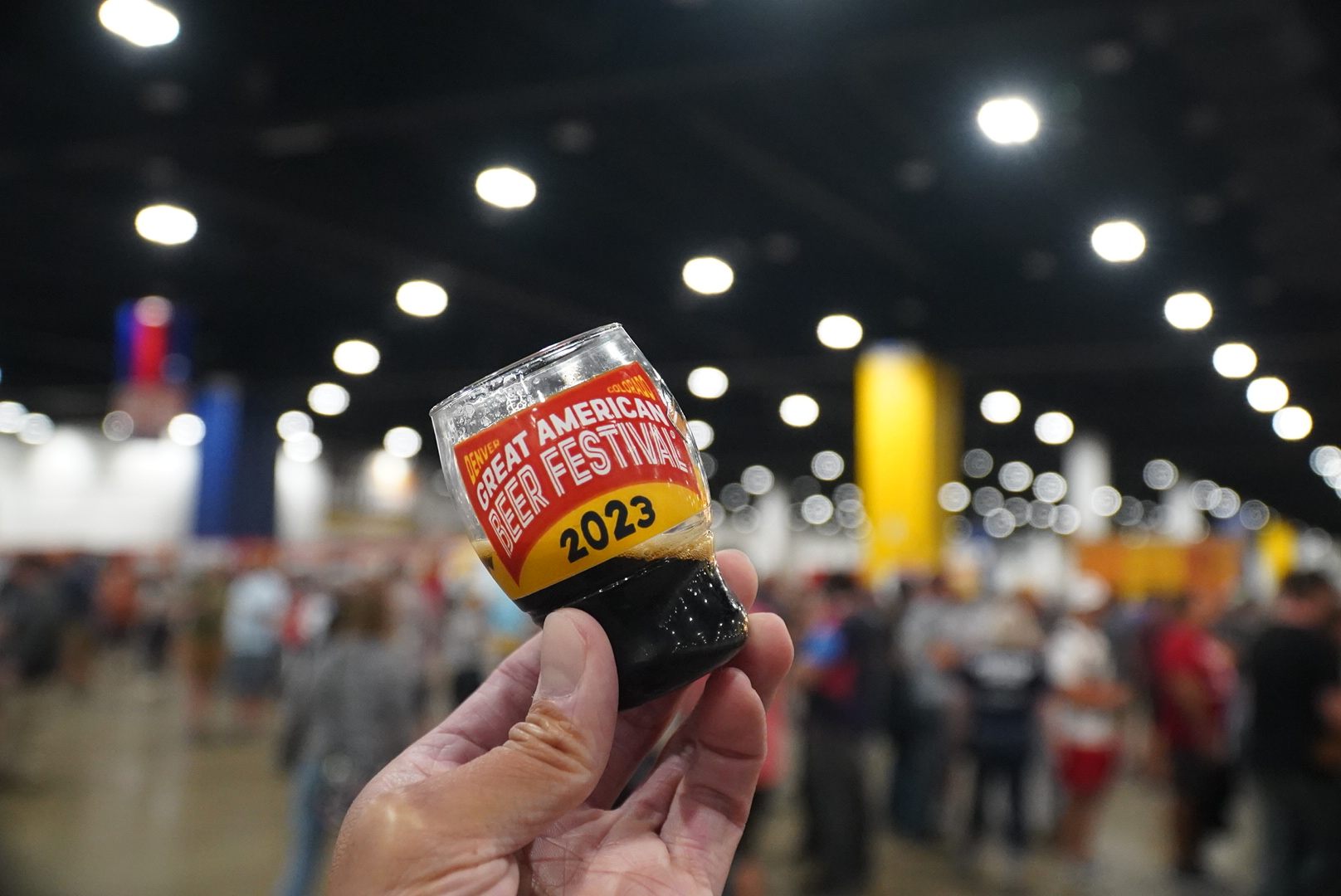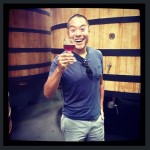 Day one of the 41st Great American Beer Festival has officially wrapped and there was quite a bit to unravel. If we're being completely honest the two biggest noticeable takeaways were that this year's festival was significantly scaled back both in brewery AND festival-goer attendance, but that shouldn't take away from the fact that there was still INCREDIBLE beer.
Perhaps it was just day one of the fest, perhaps it's the fact that it was a school night, and don't get me wrong, it's likely that we'll see a greater uptick in attendees by Friday and Saturday, but anyone who attended Thursday night's session would be able to corroborate the fact that this year's fest felt noticeably scaled down in both the festival footprint and in the number of overall attendees. After speaking with a long-time logistics personnel, we were able to confirm that this year's fest was comprised of around 500 breweries in comparison to 2019 when GABF attracted over 800 breweries. Throughout the years we've documented notable breweries that were once staples, or at the very least standouts at the fest, who have since dropped off, including the likes of Fremont, Beachwood Brewery, Jester King, and New Glarus, but for iconic brands like New Belgium, Bells Brewery, Brooklyn Brewery, and Cigar City to not join in on the festivities is a red flag in and of itself (I get all three are no longer fully independent, and frankly that doesn't matter).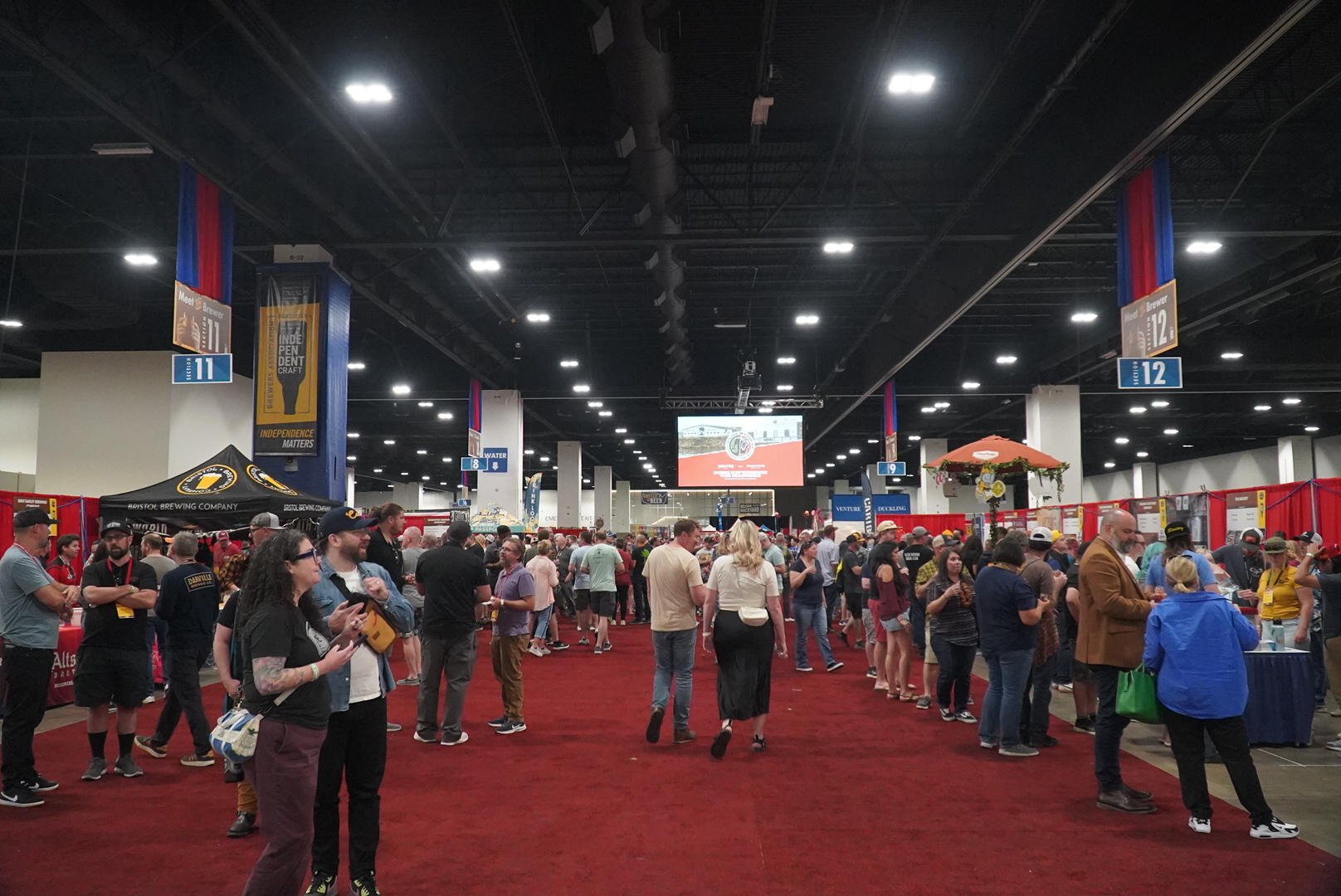 This dip in brewery attendance is certainly cause for concern, something that we'll address at a later date, however, what we lost in sheer volume was certainly made up for in quality and also brought about some unintended perks.
A few positive unintended consequences born out of the drop in attendees were the fact that there was much more elbow room in manuvering through the hall and was never a wait for the restroom line. In previous years, the men's restroom queue better resembled a hype barrel-aged bottle release snaking around a quarter of the festival hall. But at no point during the first session was there a wait to urinate. Additionally, while it wouldn't be a true beer festival if there weren't wait times for the most popular beers, and breweries that kicked beer before the session's conclusion, this year's lines were much more manageable and some of the most hyped entries were still lingering by last call. In fact, we were able to enjoy DDH Pliny the Elder as our final pour of the evening.
Before we dive into the shining stars of day one, a few items of note. Firstly, be sure to bundle up. While the Denver weather gods smiled upon us this week, the Convention Center was quite frigid. Trade your shorts and t-shirts for jeans and a jacket. Additionally, while water stations have previously been located at the end of each island, it seems that most of the hydration has been centralized toward the middle of the hall. And finally definitely don't sleep on new additions to this year's fest, which include cider producers, seltzers, hop waters, and non-alcoholic beers. Booths like Stem Ciders, and Partake Brewing offer a much needed break from beer.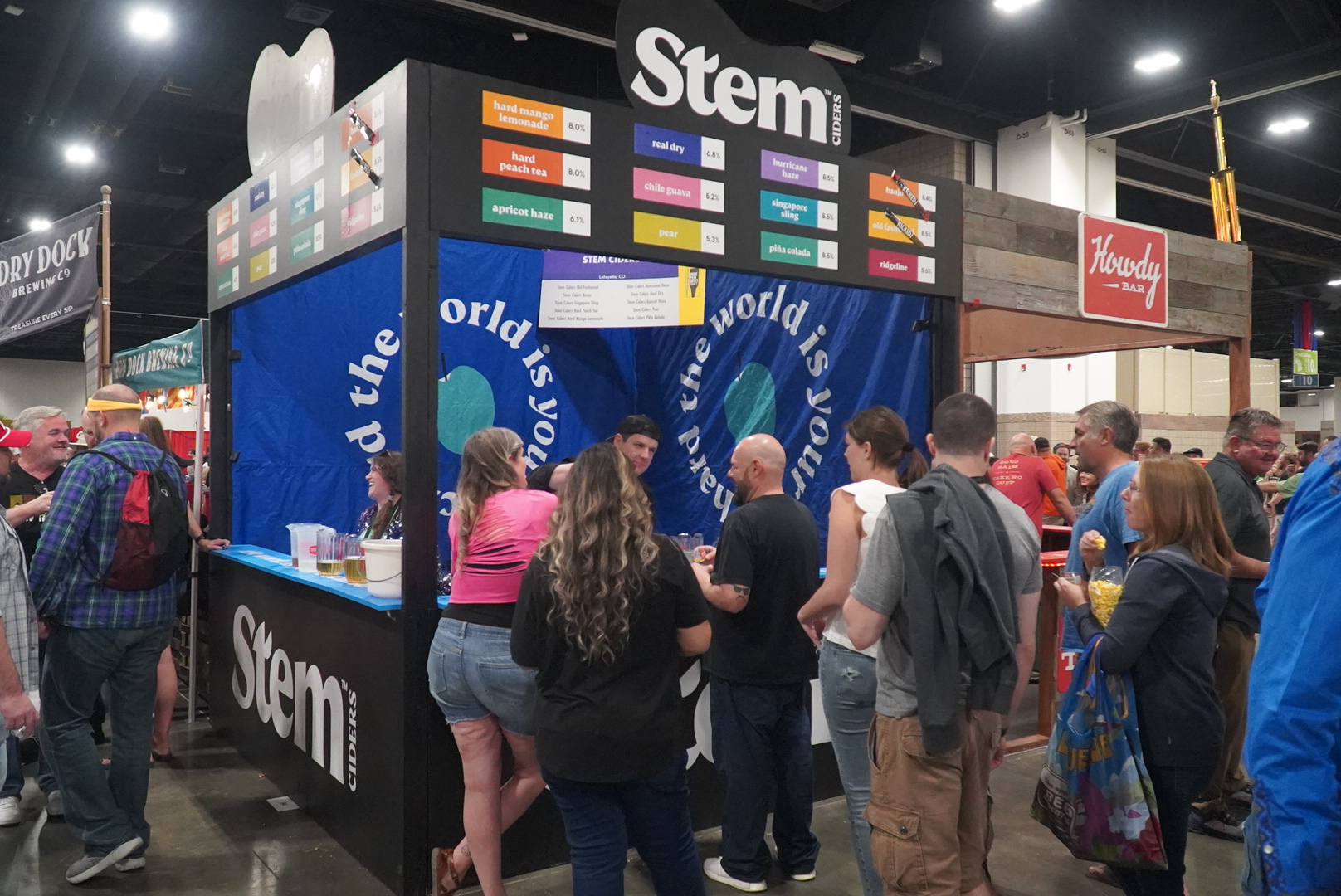 Where can you expect long lines or beers to kick early?
Bottle Logic
Dogfish Head
Maplewood
More Brewing
NB2A Black is Beautiful
Prairie Artisan Ales
Russian River
The Lost Abbey
WeldWerks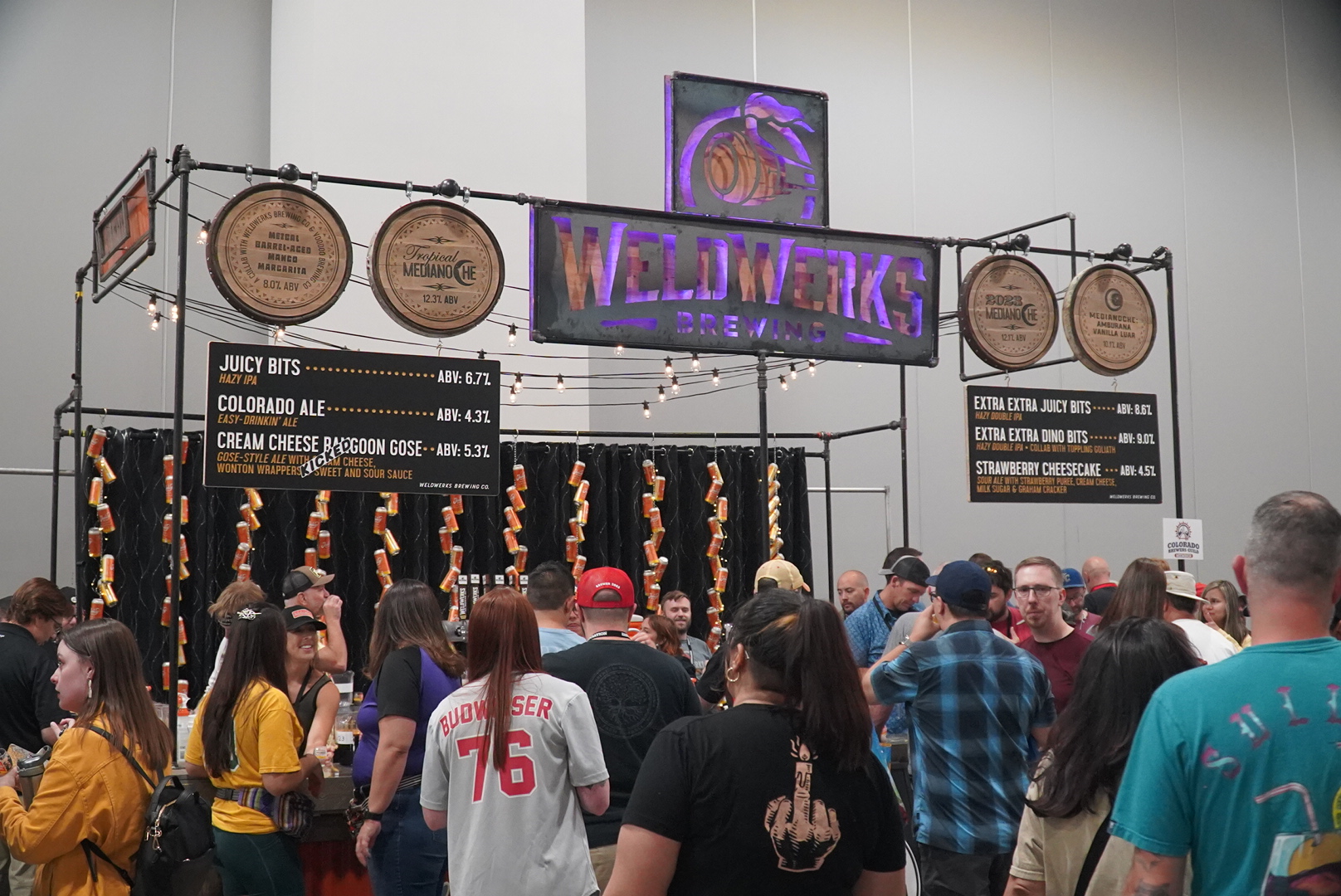 Each and every year, WeldWerks Brewing brings a culinary-inspired beer that sounds absolutely ridiculous but manages to be pleasantly surprising and 2023 was no different. This year the Greeley-based brewery brought a Sweet & Sour Cream Cheese Rangoon Sour Ale, inspired by the popular Chinese-American takeout appetizer and paired with with deep-fired cream cheese rangoons, but both the beer and its pairing were one of the first items at the fest to kick so head there immediately if the pairing sounds appealing.
The rest of the hype lineup was realtively predictable with barrel-aged specialty releases garnering the most attention. However, surprisingly Pure Project & Radiant, two of the absolute standouts of the fest that were conveniently located side by side, managed to fly under the radar of most attendees. And to that, I say… do better Denver beer fans. Pure Project brought arguably one of the best West Coast IPAs of the fest in their Pure West, Rose Red, a beautiful Flanders Red, and Corylus, a 7:30 p.m. timed release that remains one of the best barrel-aged beers at the fest. Meanwhile, Radiant Beer won multiple GABF medals and the Alpha King Challenge last year yet they were both relatively calm throughout the night… that won't likely be the case throughout the rest of the sessions.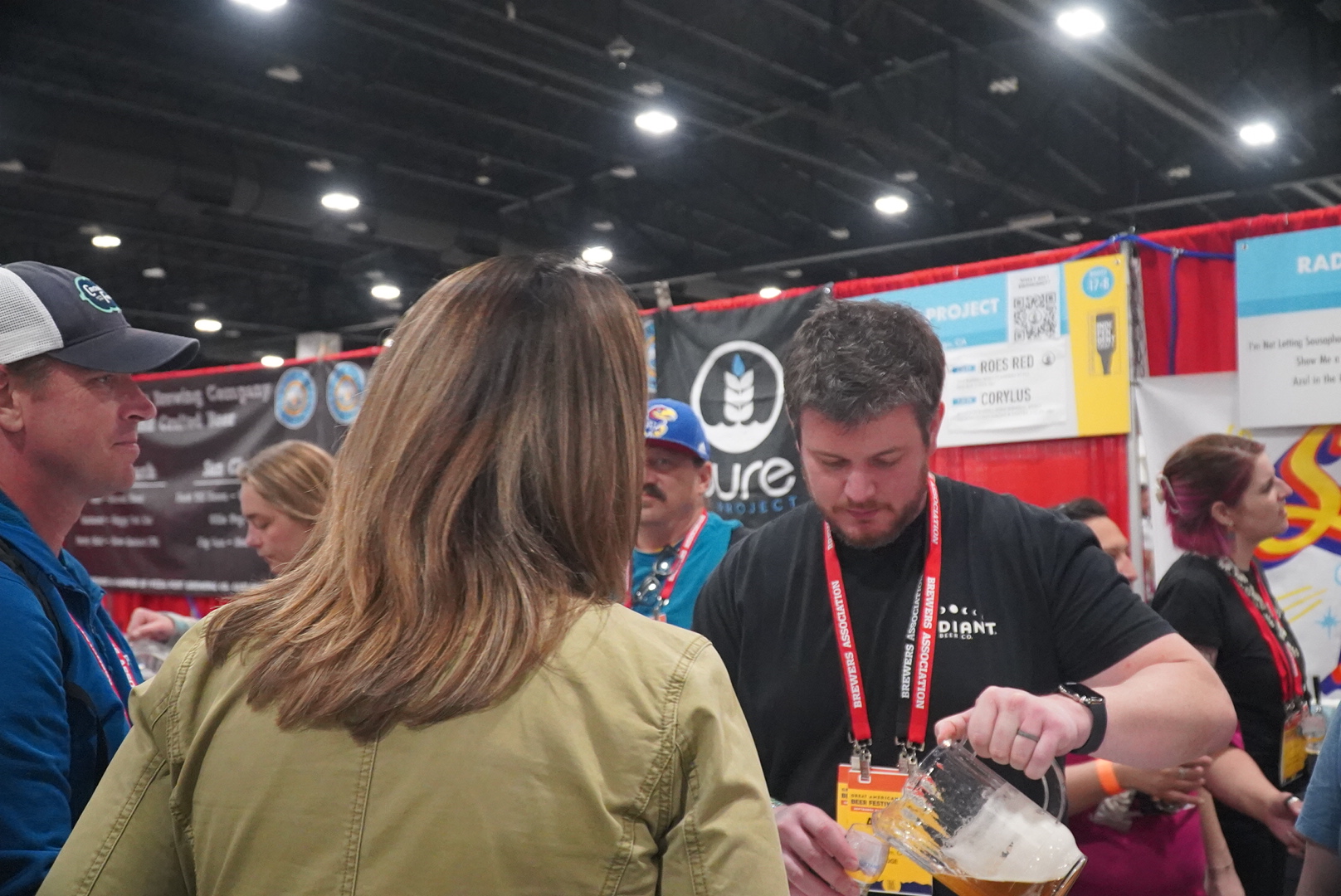 Hidden Gems
Nepenthe Brewing – Booth 9-6
Pax Verum – Booth 10-4
Wild Fields – Booth 17-22
Seedz – Booth 10-18
Buried Acorn – Booth 6-4
False Idol – Booth 6-4
Heavy Riff – Booth 7-21
One of the brightest takeaways from last night's sessions was the clear distinction that amid the wave of craft brewery openings that emerged over the last 10 years, many of those rising breweries have truly started maturing. While most of the hall was abuzz about the bigger names, our task on night one has always been to identify the next class of standouts still flying below the radar and last night's findings did not disappoint. Buried Acorn, out of Syracuse, NY, was one of the biggest standouts, only bringing two offerings, Ghoster Blanc, a beautifully nuanced golden farmhouse ale aged in wine barrels and Vincent a barrel-aged dark sour wine/beer hybrid, both of which were absolutely spectacularly executed.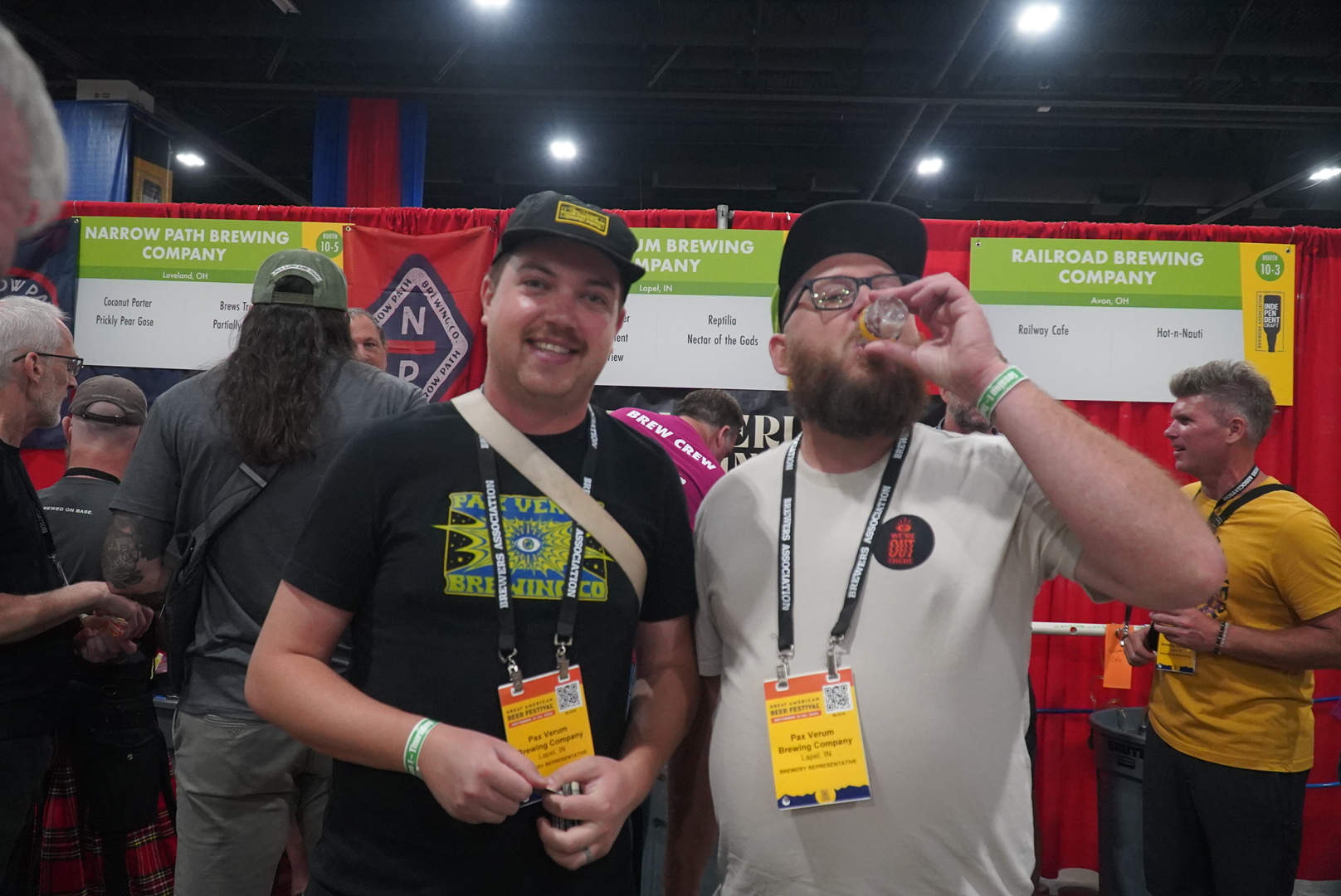 On the hoppy front, everything served at Indiana's Pax Verum was worth exploring from both the hazy to west-coast IPA fronts, same with New Jersey's Nepenthe Brewing, whose Pyromancer Double IPA was incredibly impressive. Heavy Riff and False Idol produced three of the most impressive barrel-aged beers of the evening. Heavy Riff's Dear Agony – Barrel Aged Espresso Stout had that perfect chewiness without being overly sweet and perfectly balanced espresso flavors, and their Quadraphonic Euphoria was such a brilliant execution of a barrel-aged Quad. Meanwhile, Fort Worth's False Idol Brewing perfectly proved that anniversary beers aren't dead as their 2022 Helm of Awe, a blend of our 10-12 months Barrel Aged Imperial Stout & Barrel Aged English Barleywine aged on Madagascar Vanilla Beans was hitting on all the right cylinders.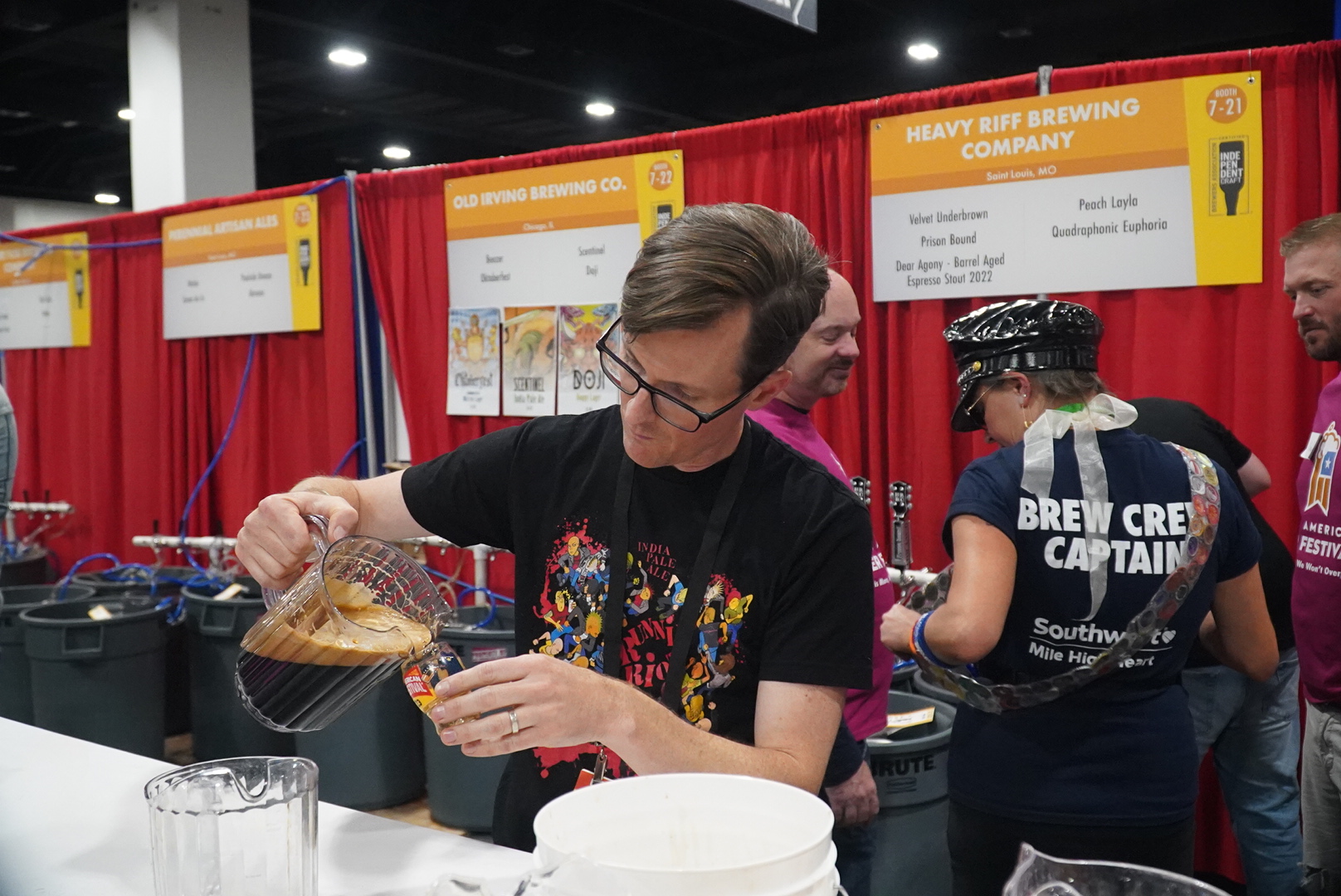 Other Standouts from Night One
Bow & Arrow – Denim Tux
Fieldwork Watermelon Pulp IPA
Peculier Ales – Hopp Knocks
Maplewood – Softcore Mutation Flanders Red
More Brewing – Mehndi Special Reserve 2023
Crooked Stave – Nightmare on Brett
Radiant – Luxurious Potential
Pure Project – Pure West IPA
Ghost Town – Nose Goblin Double IPA
The Austin Beer Garden Brewery – Industry Pils
Old Irving Brewing – Doji Hoppy Lager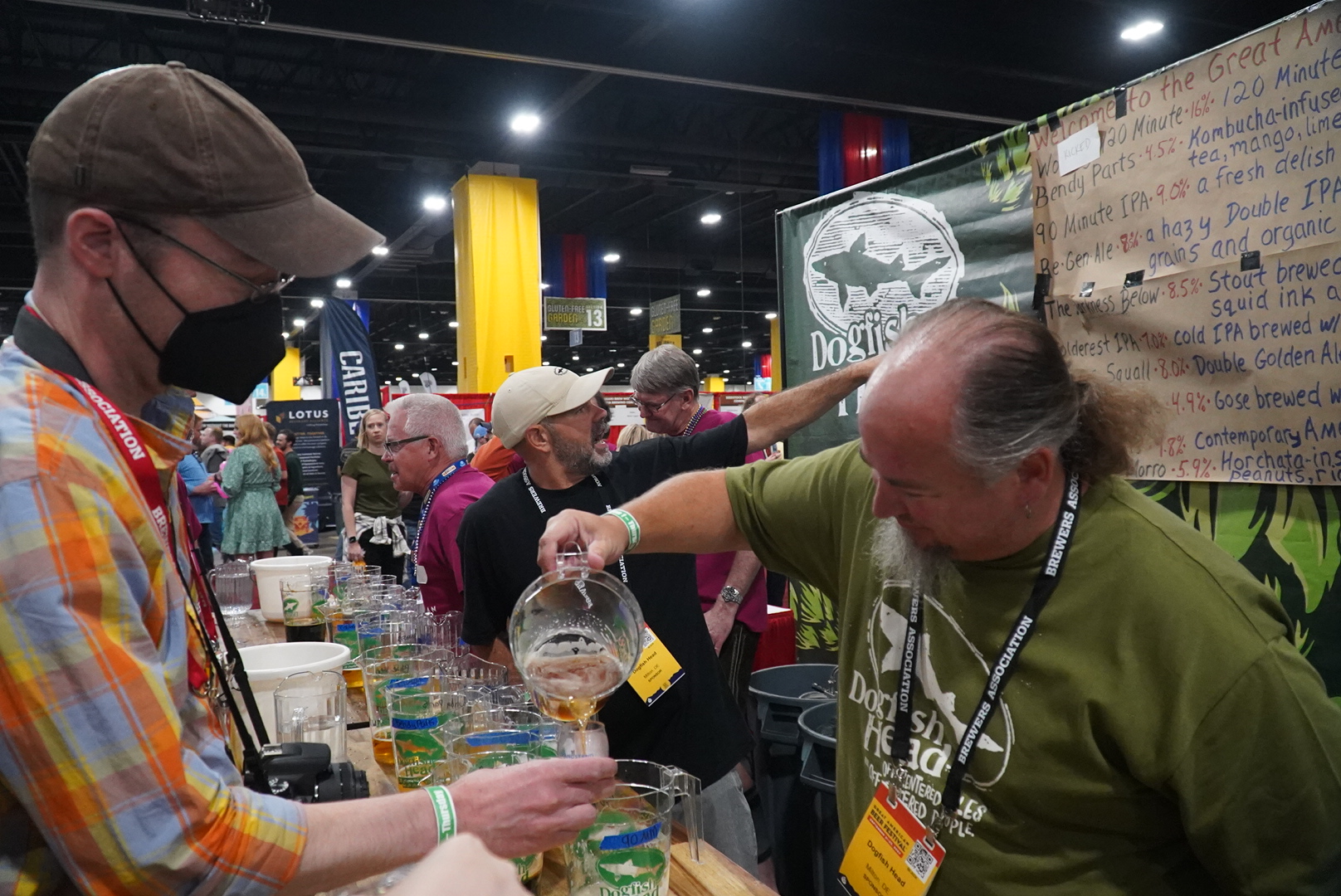 ---