AboutAimee Rossi, Author at PorchDrinking.com
July 6, 2021 | Aimee Rossi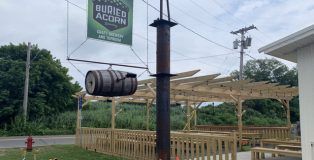 After opening their doors in July 2018, Buried Acorn Brewing Co. became the ninth brewery to open in Syracuse, NY. Owner and brewer Tim Shore has been passionate towards craft beer for as long as he can remember.
Growing up in Syracuse, Shore said he was able to enjoy a lot of breweries that surround the area such as Saranac Brewery and Genesee Brewery. He also lived in Rehoboth, DE where he frequently visited Dogfish Head which made him realize that he wanted to work in the beer industry. For 10 years, Shore lived in Chicago, working in various brewpubs before moving back to his hometown and opening his own brewery.
June 17, 2021 | Aimee Rossi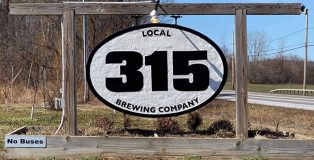 Local 315 Brewing Co. is a hidden gem located in Warners, N.Y. This farm brewery sits right on top of a hill that provides you with stunning views and awesome brews that you don't want to miss. Daniel Matthews, the founder, said his passion for craft beer began when he started homebrewing. His father bought the farm in 1972, and when he passed away in 2001, Matthews took over.