Posts ByDane Skousen, Author at PorchDrinking.com
April 8, 2021 | Dane Skousen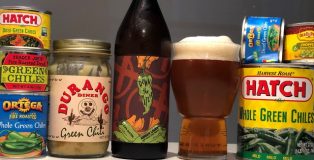 What region of the country has the most defining iconic food? Is it New York or Chicago pizza?  Philadelphia cheese steaks? Minnesota Hot Dish? Texas or Kansas City BBQ?
My nomination goes to the southwest, specifically the Hatch, NM region and their green chile. It is, in fact, green CHILE (not chili, or chilli). They take it so seriously that the New Mexico legislature passed rules requiring those products involved in the chile food and beverage trade to be labeled with "New Mexican" or "Not grown in New Mexico."* "Red or Green?" (styles of chile) is even the official question of the state. Like I said, serious stuff… does Philly codify their cheesesteak labeling into law?
February 4, 2021 | Dane Skousen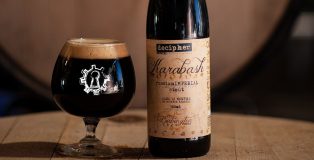 Decipher Brewing joined an elite tier of breweries that make barrel-aged beers recently, following the release of Bourbon Barrel Aged Karabash, from their new "Babington Project." This release comes in 14.2%… but we'll get to that later.  
The Babington Plot was a plot in 1856 to assassinate Queen Elizabeth I, using coded messages hidden in beer barrel bungs. (We'll let you do some sleuthing to see how that plot turned out.) Decipher Brewing picked this name based off their own work in the military with ciphers and what better way to link the two than with a BBA stout?