black ale Archives – PorchDrinking.com
August 29, 2019 | Jessica Spengler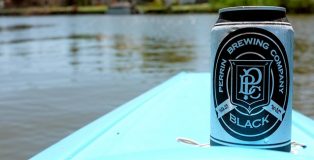 Here in West Michigan and throughout the state, it's hard to believe Perrin Brewing Company hasn't reached the level of Bell's or Founders. The quality of their beers, from the easy-drinking No Problems Session IPA to the renowned No Rules Porter, is only topped by the killer events and festivals they throw. Nowhere is their top-notch beer crafting more apparent than in their flagship brew, Perrin Black Ale.
November 3, 2018 | Jessica Spengler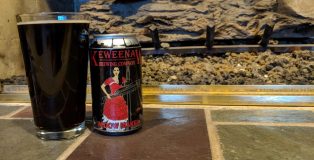 This fall and winter, if you're looking for a dark beer without the thick texture of a stout or porter, look no further than Keweenaw Brewing Company Widow Maker Black Ale.
Located in Houghton, Michigan at the base of the Keweenaw Peninsula, Keweenaw Brewing Company was an early entry in the craft beer boom of the 2000s. This is unsurprising, given that Houghton is not only a college town (home to Michigan Technological University), but a cold and snowy one, with little to do in the winters but ski, snowmobile and drink. Founders Dick Gray and Paul Boissevain opened up their tap room in the heart of downtown Houghton, and it was an immediate hit with students and staff alike. Widow Maker is one of their "core ales, " alongside Pick Axe Blonde Ale, Red Jacket Amber Ale and November Gale Pale Ale.