#GABFAwards – PorchDrinking.com
October 17, 2017 | Dan Bortz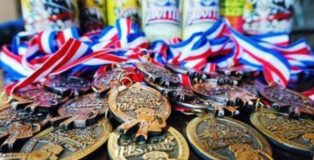 Avg. Reading Time:
2
min
On Saturday, October 7, Iron Hill Brewery & Restaurant won two silver medals at the Great American Beer Festival in Denver. This brings their lifetime medal count to 47, but that isn't even the astonishing part of this story. These medals—one for their Russian Imperial Stout in the Imperial Stout category and the other for Solzhenitzen in the Aged Beer category—extend an already amazing GABF medal-winning streak to an unprecedented 21 consecutive years.
Read More
October 11, 2016 | Cory Pelc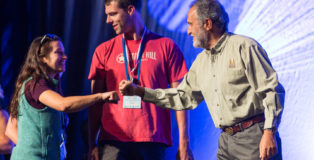 Avg. Reading Time:
5
min
This year's 2016 Great American Beer Festival Awards Ceremony was anything but dull. To celebrate the 35th Anniversary of the Festival, the Brewers Association, the trade organization that puts on the event, assembled a much more polished performance in recognizing the industry's best.