#Pilot Project Archives – PorchDrinking.com
February 14, 2022 | Emma Wargolet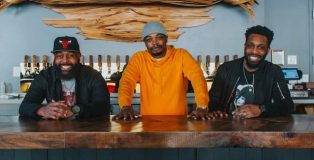 As a part of the PorchDrinking AleBlazers series, we're excited to chat with the owners of Funkytown Brewery, Richard Bloomfield, Zachary Day and Gregory Williams! With their opening in October 2021, they became the second Black-owned brewery in Chicago that is currently operating. We discuss the future of Funkytown, how they started working with a brewery incubator, the importance of diversity in craft beer and more!
March 15, 2019 | Ana Plefka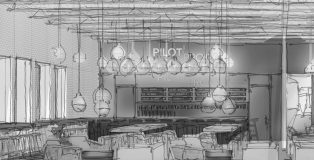 Recently dubbed the "beer capital of America," Chicago will soon welcome an entirely new brewing concept to the city. Pilot Project Brewing will be Chicago's first formal brewing incubator – a space for experimentation and collaboration.
Set to open by early summer at 2140 N. Milwaukee Ave., Pilot Project introduces the city to the incubation concept, adopted at brewing spaces across the country such as Rocky Mount Mills and Labrewatory. All who brew are welcome at Pilot Project, from amateur homebrewers looking to kickstart a professional career, to existing breweries in search of an outlet for experimenting with flavors, styles, and peers.