No Comments
Oskar Blues Brewing Company | Longmont, CO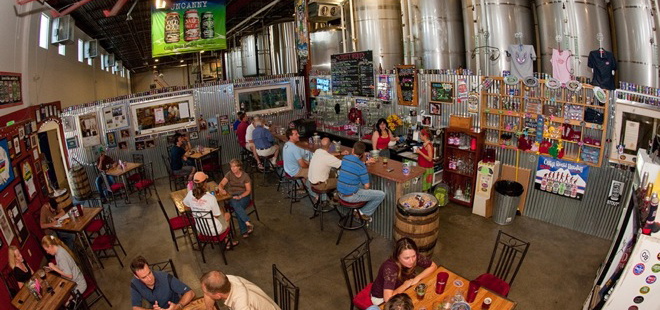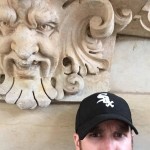 I mentioned in a previous article that Wynkoop Brewery is essentially the antithesis of what people expect of a microbrewery. Large, sometimes cavernous confines that house much more than just a bar and gathering area. Well, if Wynkoop is on one edge of the spectrum, Oskar Blues Brewery is on the other.
Note: For the sake of this article, I'm keeping my statements regarding Oskar Blues restricted to its brew pup, not the offshoot restaurants that have popped up since it's popularity took off.
Oskar Blues is off the beaten path. Located in a warehouse-esque district of Longmont, you hardly expect to happen upon a brewery. This is not to be taken as a negative. On the contrary, it's actually one of it's best qualities. You don't have a downtown crowd at this brewery. People who go to a brewery like Oskar Blues are there specifically because of Oskar Blues. They're not stumbling in from another bar or a nearby restaurant. This is a destination brewery.
The Tasty Weasel Tap Room features every regular Oskar Blues brew plus several offshoots and rarities. If you're fortunate to visit on a Friday or Saturday, you'll likely be treated to the Firkin Friday specialty tap. On a recent visit, I was lucky enough to be able to try a Double Dry Hopped Deviant Dale's – a bit of a milder version of the standard Deviant. Musical acts play sporadically, with an emphasis on country/bluegrass. You want food? There's a plentiful supply of peanuts available to all patrons. I know you're thinking that you want something with more substance, but peanuts are a beer-drinkers best friend.
I'm not going to sit here and try to recommend a beer. There isn't an overwhelming amount of options, and each beer is worthy in its own right of being called the best beer available on any given night. Get a sampler and decide for yourself. There's no shortage of correct answers. Then, sign yourself and your group up for a brewery tour. Oskar Blues employs one of the most knowledgeable groups of tour guides you're likely to find. You may even be lucky enough to snag a free tallboy can of Deviant midway through your tour.
Can't make it out to Longmont to visit the brewery? Well, you're in luck. Blake Street Tavern, near Coors Field, will be hosting a beer tasting event with Oskar Blues on Thursday, October 11th. A new "package release" will be made available that night.
Last year, Oskar Blues snagged three medals at the Great American Beer Festival—a Silver Medal for Bohemian Style Pilsner for Mama's Little Yella Pils; a Bronze Medal of Scotch Ale for Old Chub; and a Silver Medal for American Style IPA for Deviant Dale's.