No Comments
My Ultimate Brewpub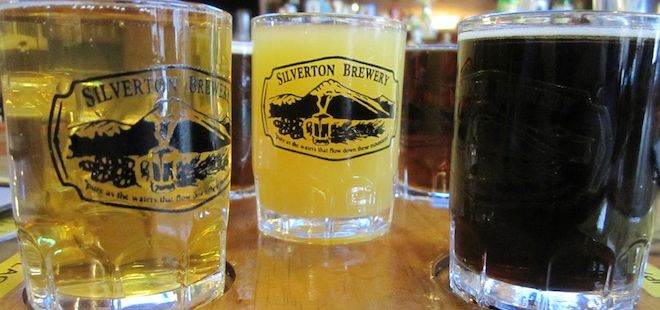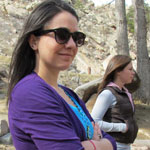 After some careful consideration, I've decided that my ultimate brewery would actually be the best brewpub you've ever been to.  Yes, I do love a lot of big name breweries for their awesome and usually well-distributed beers (thanks, Deschutes), but the neighborhood hangouts are the ones that stick with me. My ultimate brewpub would be a hybrid of all of my favorite places in Colorado to drink quality craft beer.
Let's start with a rather obscure one – Silverton Brewery snuggled in the high peaks of Silverton, CO. The beer won't blow you away, but they make a few good standards. The Bear-Ass Brown definitely won me over. What I really want to talk about with this one is its' honesty – the bartender was quick to point out which beers he did and didn't like. He told me how the brewery got started with lots of hope and elaborated on how they've lost many employees to the better opportunities that big breweries can give in larger cities. Through all of the conversation, he kept me entertained and laughing. After the best chili-cheese fries I've ever had, I walked out into a quick downpour wishing that this brewpub was in my backyard.
Carver Brewing Company, out of Durango, CO, makes the high-quality, flavorful beers that should be the foundation of any brewery. They're not afraid to experiment with numerous Belgian-style ales and other "Brewer's Specials" that are frequently rotated on their tap wall. Combined with consistent staples like the Jack Rabbit Pale Ale, Carver establishes a well-rounded lineup of delicious brews. Beyond the skill of the brewers, their restaurant staff brings the crucial element of beer knowledge to the table (or bar). When you can drink and learn about your beer, you're sure to fall in love with a brewery.
The final element of my fantasy pub comes from Southern Sun in Boulder, CO. Part of the Mountain Sun line of brewpubs, SoSun has nailed down the community-feel that every restaurant should strive for. Their extensive tap wall includes a wide variety of interesting, unfiltered house brews with a few spotlights for guest beers. The beer is good, but what I really come back for is the homey, inclusive vibe of the place. Heading over for free music on Monday nights is one of my few weekly routines. Yeah, I get some laughs from watching hippies noodle dance, but I'm comforted because I know I can start up a conversation with anyone in the place. At SoSun, good beer supports a true neighborhood staple.
So, I've got an honest, high-quality, and inclusive place as the Grand Cru of all brewpubs. I hope this helps you raise your standards for your next beer-centric journey. Expect something as great as my experiences have been and walk out if you don't find it.