No Comments
Bells Brewery Hopslam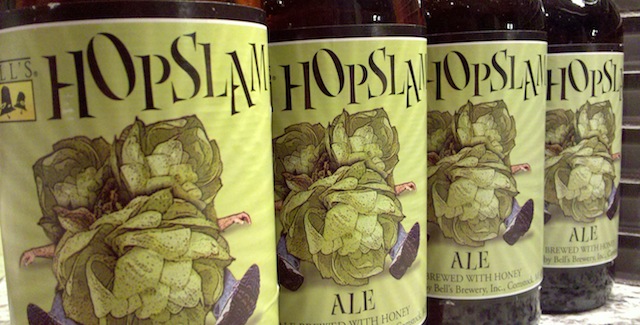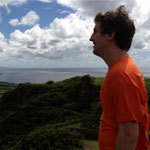 Bell's Brewery- Hopslam
ABV: 10%
IBU: 90
When considering the progress India Pale Ales have made in the American beer drinking culture while also crediting the rise of microbreweries, hopheads have it made. With the diverse spectrum of crafts differing in bitterness, fruit and floral influences, malt, and IBU strength, it can be hard to differentiate. Many have created success on flashy branding or carrying a clever handle. Bell's Brewery took a different path; unassuming in appearance, unparalleled in delivery.
Just outside the limits of Kalamazoo, Michigan, Bell's creates a christmas present for the cold months after the holiday season. Golden in color, this American-style Double IPA overwhelms with subtlety. Combining a platoon of 6 different hops and summarily adding a Simcoe dry hop, Hopslam is unopposed in terms of complexity and hops scheduling precision. An extremely drinkable DIPA, your taste buds will be relieved to discover the balance of the piney base flavor and its  complements of grapefruit and honey as it prevents the IPA trademark of a bitter aftertaste. Equally impressive is that despite this arsenal of hops, it doesn't pile-drive your palate into the ER but instead seduces your olfactory glands with aromatherapeutic foreplay as each bottle top pops.
Throughout the years, Hopslam has positioned itself as one of the most sought after IPAs on the market. In the weeks leading up to its seasonal release, distributors and state stores are bombarded with pre-order requests, which is still no guarantee. A shelf life of 6 months is of little consequence with a shelf time of 1 week, where quantity demands exceed factory output and ultimately regional inventory, especially on the east coast. Realizing the production of this beer is labor intensive, fanatics throughout the country pine for the day it will become a perpetual offering by Bell's. A great day indeed that would be, especially for those not fortunate enough without access.
Had it not been for friends from Michigan, I realize that not only had I missed the opportunity of enjoying one of the best in my college years, but that I would still be without today. Oh what could have been had I ventured out to Jungle Jim's after holiday break, and how satisfying it would be; certainly cause for continued celebration.
Suggested Homework: Take  Dogfish Head's 90 Minute IPA and compare the taste profile against Hopslam; note the qualitative differences despite the quantitative similarities.