No Comments
Sun King Brewing Co. | Grapefruit Jungle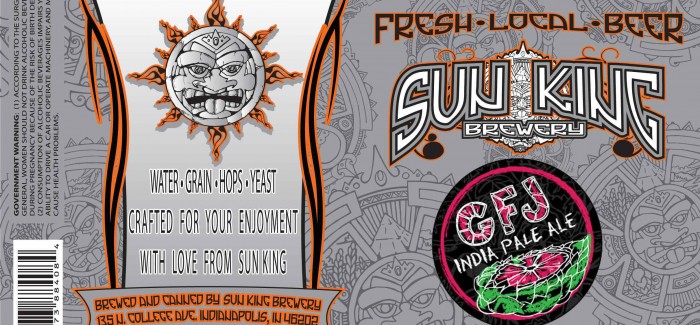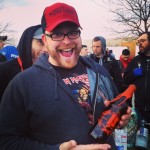 Sun King is Indianapolis' oldest and largest production brewery and they just turned five years old! Like all five year olds, there had to be a party. Sun King didn't have cake and ice cream though, they had beer and some pretty great live music. I know five seems a little young for beer, but that's how we do it in Indiana. Every year around their anniversary Sun King releases one of the best IPAs in the Midwest, Grapefruit Jungle. Since Indy is such a new beer scene, we've found that getting some of the more exotic hops on contract can be difficult. Larger, more established breweries are scooping these up left and right, so sadly we can only get GFJ once a year.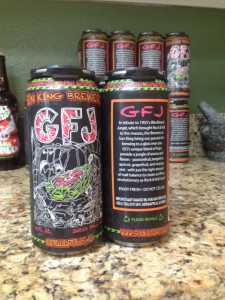 Grapefruit Jungle is the unofficial anniversary beer of Sun King. It has been coming out in cans for a few years now, but this year has been the biggest year so far. Cans have been available at the brewery as well as liquor stores throughout the city. Sun King started doing wrapped cans about a year ago, and since then they've come out with some great artwork, but non quite as cool as the mat black cans on the GFJ cans.
Grapefruit Jungle pours out a beautiful copper orange color with a thick layer of white head. The beer has a medium light mouthfeel with some really effervescent carbonation that tickles your tongue. There is a blast of aroma as soon as you crack open the can, and it only gets more intense as you pour the beer out. There are big citrus rind smells with a nice tropical sweetness. The first sip tastes like biting into a juicy fresh grapefruit. You get a little citrus sweetness with a big old hit of bitter hop bomb at the end. The malt is a little bit more intense than a west coast style IPA, but we like a little sweetness out here.
This is one of the best beers that Sun King does. Its a great IPA that I look forward to every year and hope that someday we're able to secure the right contracts to get this out on a regular basis. If you're looking to get your hands on this gem you have to come and get it in Indy because Sun King doesn't distribute outside of the state. Cheers!