No Comments
Event Preview | Denver Brew at the Zoo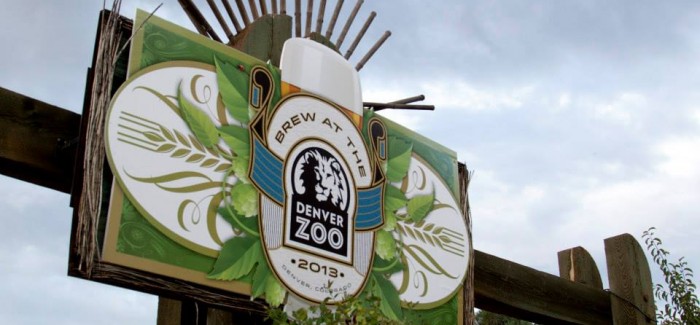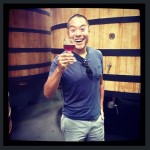 Over the past few years, its become a bit hard to break through the clutter of beer festivals that have dotted our event calendars. And while this summer has proven no exception to the myriad of weekend drink-a-thons, the Denver Brew at the Zoo is an affair that I refuse to miss.
What's cooler than lions, and tigers and bears, oh my? Well perhaps drinking phenomenal craft beers and tasting local cuisine small plates along side those creatures of wonder. But this isn't just any brew and chew fest. This is essentially the Justice League meeting of Denver's craft beer scene. 

The Denver Brew at the Zoo affords locals to celebrate a primarily Colorado focused lineup with the likes of Backcountry, Big Choice, Bull and Bush, Copper Kettle, Elevation, FATE, Renegade, Great Divide, Left Hand, New Belgium, Odell, Oskar Blues, Prost, River North, Strange, Upslope, Vine Street Pub and Wynkoop.
It's also the perfect opportunity to explore a handful of new up and comers like Three Barrel out of Del Norte, and Brewery Rickoli out of Wheat Ridge who both impressed at last year's fest.
The Zoo has also teamed up with FATE Brewing out of Boulder, CA to brew a Zoo themed beer, which will debut at this year's event. The collaboration Belgian Wit was brewed with Aframomum, an African spice believed to be beneficial to gorilla heart health.
So in summation, Beers, Bears, Battlestar Galactica, get your tickets and join us at next week's event and check out the full list of brewery and food participants at this year's event!
Brewery Participants
AC GOLDEN BREWING COMPANY
ALASKAN BREWING CO.
ANHEUSER-BUSCH
AVERY BREWING CO.
BEER BY DESIGN BREWERY
BIG CHOICE BREWING
BLACK SHIRT BREWING CO.
BLUE MOON BREWING COMPANY
BOULDER BEER COMPANY
BRECKENRIDGE BREWERY
BREWERY RICKOLI
BRISTOL BREWING COMPANY
CAUTION: BREWING CO.
CAYMAN JACK
COLORADO CIDER COMPANY
COPPER KETTLE BREWING COMPANY
CRAZY MOUNTAIN BREWING COMPANY
CRISPIN CIDER
DENVER BEER CO.
ELEVATION BEER COMPANY
ELK MOUNTAIN BREWING
EPIC BREWING COMPANY
THE FORT COLLINS BREWERY
GORDON BIERSCH BREWERY & RESTAURANT
GREAT DIVIDE BREWING COMPANY
GRIMM BROTHERS BREWHOUSE
HALL BREWING COMPANY
JOYRIDE BREWING COMPANY
KANNAH CREEK BREWING COMPANY
KOKOPELLI BEER COMPANY
LEFT HAND BREWING CO.
LONE TREE BREWING COMPANY
NEW BELGIUM BREWING COMPANY
NEW PLANET BEER COMPANY
ODELL BREWING CO.
ODYSSEY BEERWERKS
OSKAR BLUES BREWERY
RENEGADE BREWING CO.
RIVER NORTH BREWERY
ROCK BOTTOM BREWERY & RESTAURANT
ROCK BOTTOM BREWERY DOWNTOWN DENVER
ROCKYARD BREWING CO.
SAPPORO USA
SHINER BEERS
SKA BREWING
STATION 26 BREWING CO.
STRANGE CRAFT BEER CO.
TOMMYKNOCKER BREWERY
THREE BARREL BREWING CO.
TWISTED PINE BREWING COMPANY
UPSLOPE BREWING COMPANY
WALNUT BREWERY
WICKED HARD
WOODCHUCK HARD CIDER
WYNKOOP BREWING COMPANY
Restaurant Participants
ALE HOUSE AT AMATO'S
BISCUIT BUS
BLUE SPRUCE BREWING COMPANY
CHERRY CRICKET
DADS & DUDES BREWERIA
DOOR TO DOOR ORGANICS
FATE BREWING COMPANY
GARBANZO MEDITERRANEAN GRILL
GOOSETOWN TAVERN
GREAT NORTHERN
HARD ROCK CAFÉ
THE HORNET
THE IRISH SNUG
JERRY'S NUT HOUSE
LODO'S BAR AND GRILL
LOWDOWN BREWERY & KITCHEN
MARCO'S COAL FIRED PIZZA
MOUCO
PARAMOUNT CAFÉ
THE REAL DILL
RUBIO'S
TASTE OF WILD CATERING
VINE STREET PUB & BREWERY
WAZEE SUPPER CLUB
WONG WAY VEG