No Comments
Tallgrass Brewing Co. |8-Bit Pale Ale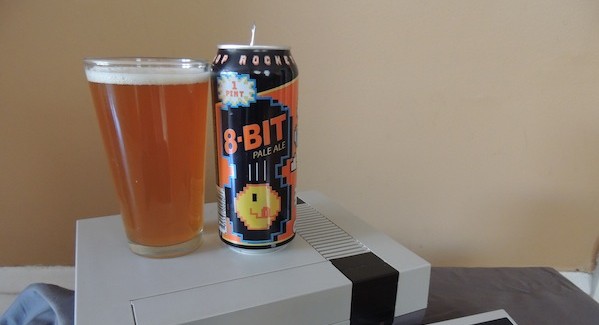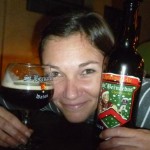 Tallgrass Brewing Co. | 8-Bit Pale Ale
ABV: 5.2%
IBU: 40
Okay, I'll admit it. I was initially drawn to this beer by its awesome retro can design, as I imagine many children of the late 70s and early 80s would be. The word "Galaxy" also caught my eye, as this relatively recently available Australian hop variety is complex in flavor, and adds a tropical element to many beers. Made in Manhattan, Kansas, by Tallgrass Brewing, the 8-Bit Pale Ale is fairly easy to find here in the midwest, and it has become one of my go-to picks over the last few months.
This American pale ale pours a hazy dark golden color, with a sudsy head that dissipates quickly. The nose is earthy and tropical, and the flavor is surprisingly malt-forward, given the intense hopping with Magnum, Centennial, Cascade, and Galaxy. Those hops are showcased more in the middle and the finish, which falls pleasantly between juicy and dry. Overall, this ale is extremely well-balanced, and packs a lot of flavor into its sessionable 5.2% ABV.
Probably the most unique aspect of 8-Bit is the manner in which Galaxy hops are added. Tallgrass uses a "hop-rocket" to continuously cycle the beer through the hops for six hours before canning. This hopping adds oils and aromas normally missing in the brewing process, and adds a significant punch to the final product. You may have encountered somewhat similar innovations from breweries like Sierra Nevada and Dogfish Head, both of which are known for their signature hop bite.
I am constantly on the search for intense flavor with an approachable alcohol content, and this beer fits the bill perfectly. Light, malty sweetness in the front, big hoppy bite in the back, all-around delicious! The 8-Bit would be a great addition to everything from backyard BBQs to all-night dance parties, and is one of the few beers I regularly stock my fridge with. If you can find it, you should absolutely try it!