No Comments
Brewery Showcase | 3 Sheeps Brewing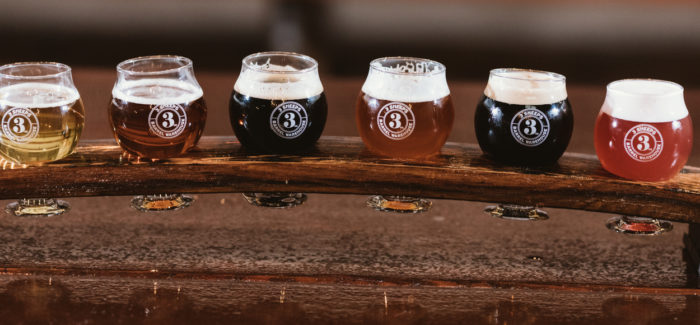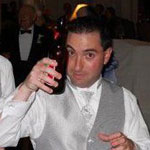 When you hear Wisconsin and craft beer, one typically thinks of New Glarus Brewing. Very quickly though the state is seeing other breweries experience success and is becoming a hotbed for craft beer. One of those breweries that is starting to experience more growth is 3 Sheeps Brewing Co. in Sheboygan.
Opened in 2012 by Grant Pauly, 3 Sheeps was named best new brewery by RateBeer. Since then the brewery has continued to grow and increase its beer lineup. In April 2016, 3 Sheeps finally opened up a tap room to invite the public to try its beers right from the source.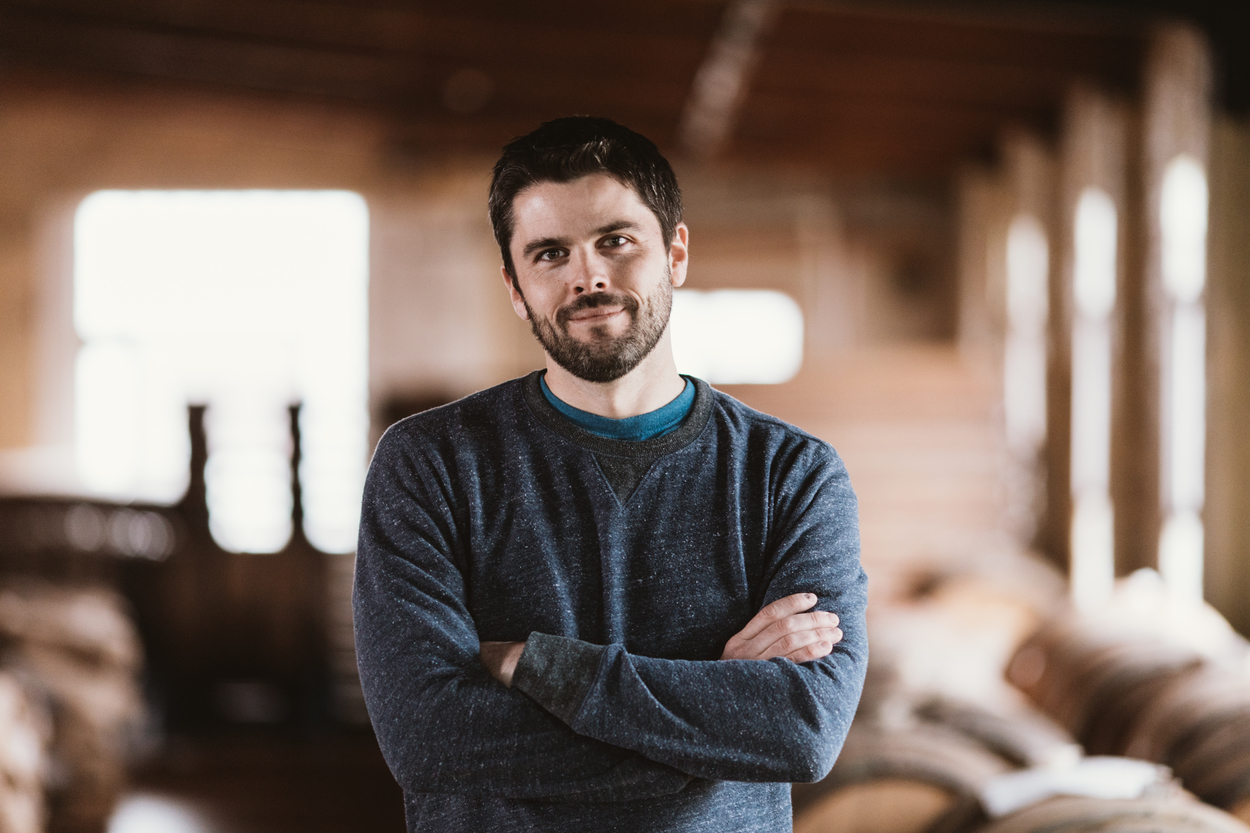 "We wanted a way to drink and communicate with our customer base," Pauly said. "We put out so many beers and usually we drink them internally but having a tap room allows the public to try them and give us feedback."
Like many of today's craft beer brewers, Pauly started home brewing but never thought it would turn into a full career. His family was in the concrete industry and that was where he was when he had the realization that he wanted to do something different.
"It was a cool challenge but I hated concrete," he said. "I was trying to figure out what to do with my life and my wife asked if I had ever thought about opening the brewery. I had thought about it but it was such a selfless thought – but with her support I started brewing."
He began brewing and, as most stories go, interest and demand for his beer began to pick-up. Not long after he opened Pauly launched into the Chicago market to spread his beer into new territories.
It was partially because of the first IPA he brewed that 3 Sheeps decided to go into the Chicago Market so quickly.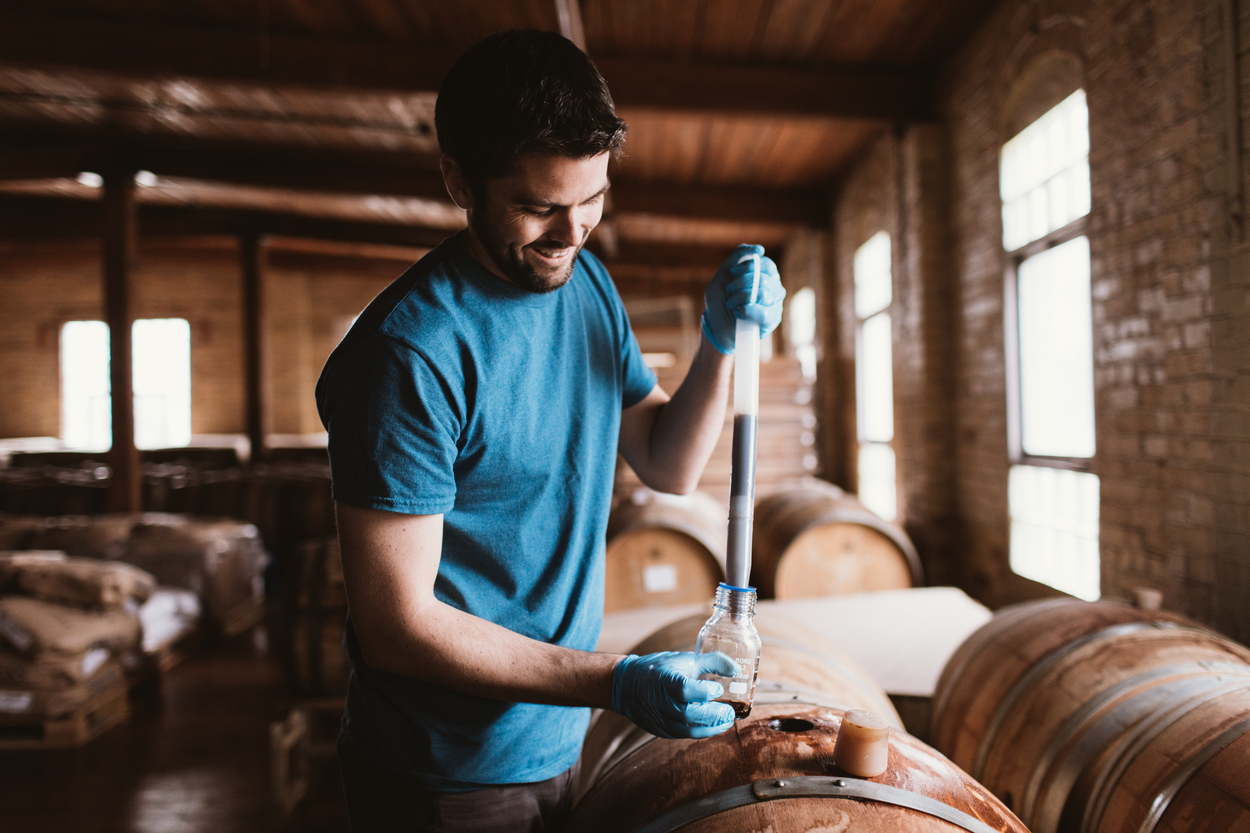 "Wisconsin as a state really likes malty beer," he said. "When we opened up with our IPA it was considered a very hoppy beer but in Chicago it was more inline."
It was that nature to do things differently that allowed his beer to stand out. In a state that at the time only had a handful of breweries, 3 Sheeps was providing new options for craft beer drinkers.
"We like showing people a different side of beer here in Wisconsin," he said. "We've had all these different styles of beers and they weren't familiar with them. We showed them other beers that they weren't accustomed to."
Pauly doesn't take himself too seriously. In fact making sure he kept things light and carefree was how the name of the brewery came to be.
"I always enjoyed the expression three sheets to the wind," he said. "I was so sick of being serious. Naming ourselves after a fluffy animal is a great way to not take yourself too seriously and just get to make beer. We're all very motivated to not fail and go back to our other lives/jobs because none of us here were brewing before 3 Sheeps."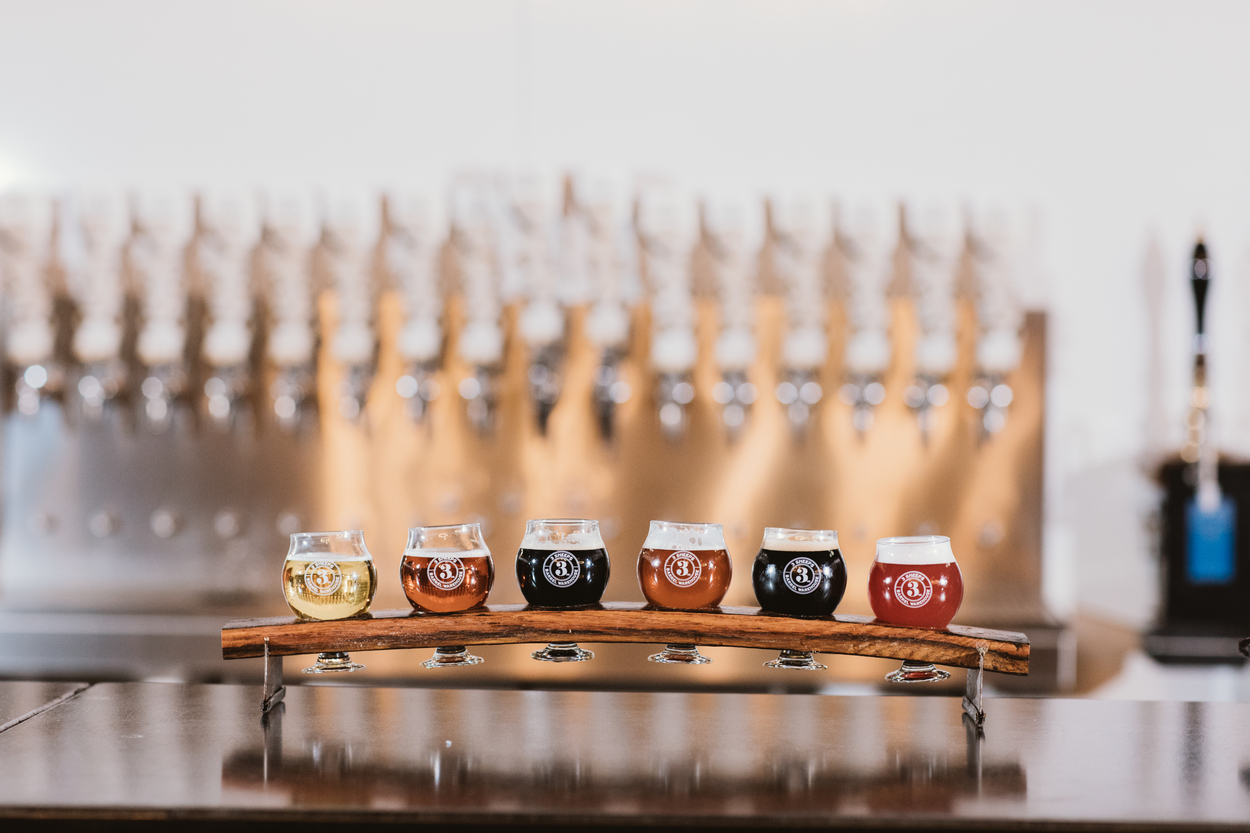 The motivation to stay open and be successful has proven to work so far. Pauly has seen professional life before opening a brewery and he's seen it now as a brewer and he's definitely preferring the latter.
"Brewing is the most competitive environments in the world, but it's not like other industries," he said. "Coming from construction where it's cutthroat and everyone hates each other – brewing is totally different. I called up Central Waters for some advice and they stayed on the phone with me for an hour."
As many brewers will say, they know the craft beer drinkers have a lot of options out there. Nobody is only going to drink one brewery's beer and that's it, so he's hoping that people will get around to 3 Sheeps to give their brews a taste.
In the end, Pauly says that as long as they can get a beer drinker to ditch the light beer and move to craft beer it's a good thing for the industry.
"Anytime we can get someone to stop drinking light beer that's a win for all of us," he said. "Beer drinkers rotate what they drink so they'll have a pint from all of us at some point."
Right now, 3 Sheeps is available in Wisconsin, Illinois and Minnesota. They hope to expand to a new state in 2017. The brewery is looking to grow again in the coming year, including starting to brew on a 30-barrel system and increase its barrel and sour program.
For Pauly though, he wants to experiment with barrels other than bourbon barrels. While bourbon barrels are the norm in the industry, true to 3 Sheeps' ways, Pauly wants to be a bit different.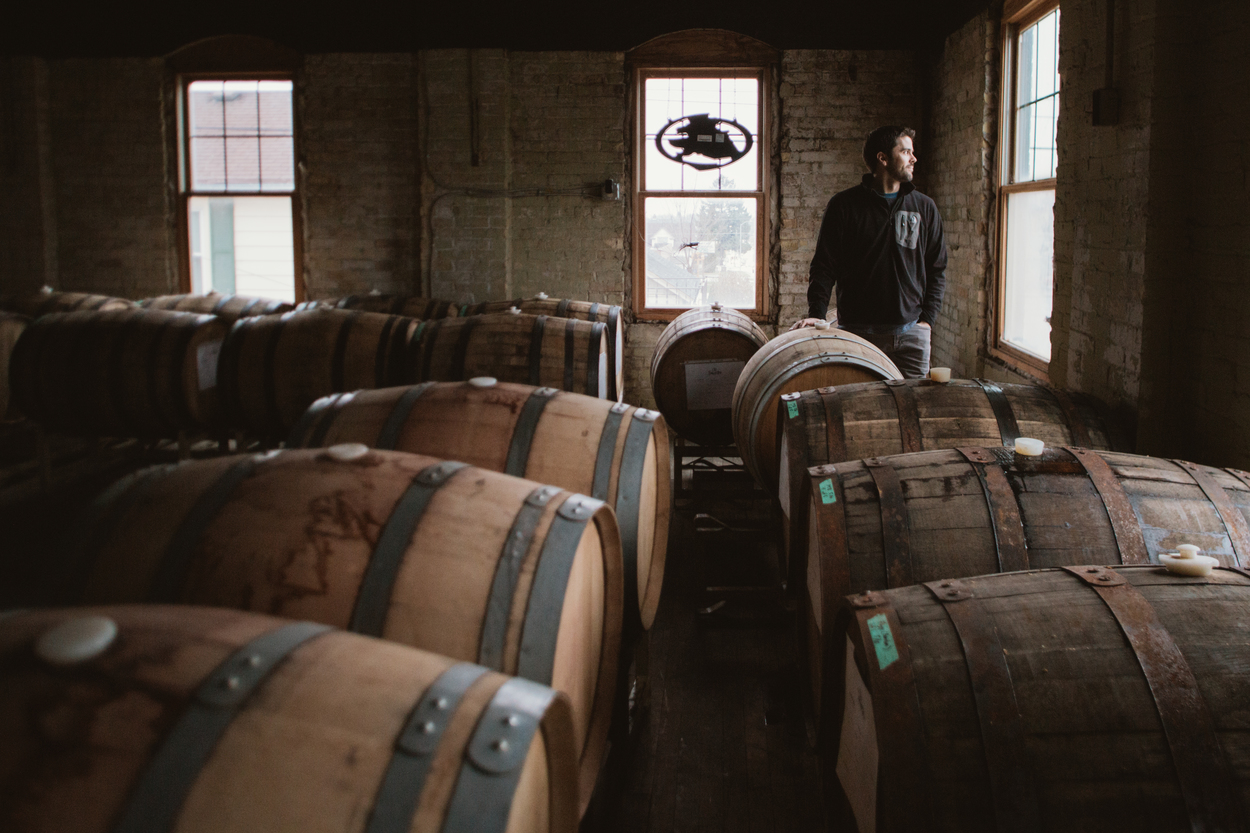 "I like barrels that aren't bourbon barrels," Pauly said. "Red wine, white wine, rum barrels – some of the more interesting ones that allows us to play with the flavors."
There's a lot more to come in 2017 for 3 Sheeps. While there's so much Pauly wants to do he knows there's a lot of work ahead. However, when he was asked about having an end goal for the brewery he didn't have one.
"I don't have an end goal for the brewery because that's depressing. We just want to keep brewing for the rest of our lives."
Mike Zoller is the Midwest Editor for PorchDrinking.com. Follow him on Instagram: @CHICAGOBEER and PorchDrinking Chicago's Twitter feed for the latest Chicago craft beer news: @PORCHDRINKCHI.
---