No Comments
Sly Fox Brewery | Phoenix Pale Ale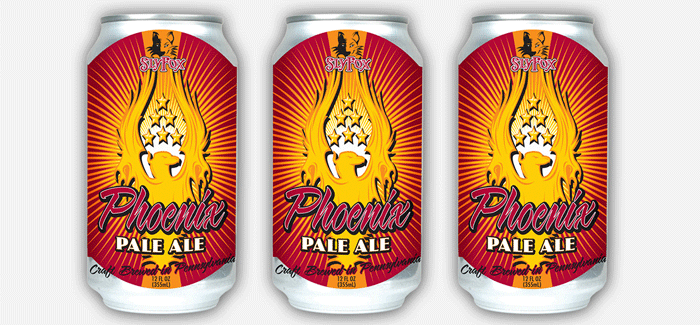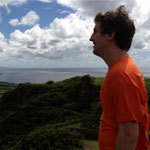 Few things get you excited after getting home from work late: catching the rest of a game won by your favorite team (or your most hated losing it), a full DVR arsenal locked and loaded for your viewing pleasure, and of course a hidden drawer in your fridge of delicious beers.
When perusing a late night beverage, there were plenty of opportunities but nothing that really struck my fancy; Miller Lite, Yuengling, and Corona did not elicit my favor on this evening, especially after many had been consumed this past weekend at good 'ole Jordan-Hare stadium in Auburn, AL.
I was no longer in tailgate mode, so I had to keep hope alive that there would be something to sizzle my palate. At last, I found it, the last of its kind hiding in the crisper shelf with other macro domestics. Behold the Monday beer revival, behold Sly Fox Phoenix Pale Ale rising from the ashes and transformed into an insatiable desire for citrusy hops, malty bitterness and cold refreshment.
A little background about Sly Fox Brewery. Their humble beginnings as a brewpub in Southeastern PA gained the attention of the Philadelphia beer scene and demand soared in the mid 90's. Mind you, this is right around the time the dot.com era began to sizzle in Silicon Valley. Similarly, the craft beer movement was also gaining traction, and PA craft beer culture began with the introduction of Sly Fox, Victory and Troegs in 1995, 1996 and 1997 (Hops-1, Dial-Up-0). Moving right along, Sly Fox is mostly known for their bitter style ales as well as their canning process, which vaulted their status among the can friendly bar scene in Philly. After capitalizing on this first mover advantage, things began to go well with production being increased significantly through a new brewery in Royersford, PA, greater distribution chains in the Northeast, and brand recognition after hosting fun events like the annual Bock Fest & Goat Race. You may even get the chance to meet Peggy, the 3-legged champion of years past if you decide to go. It is the the first Sunday of May every year, and it is a total blast.
https://www.instagram.com/p/2BspUCCv_0/
As for the Phoenix Pale Ale, the copper and orange tint pours out nicely with moderate lacing and a pinky nail sized head. The aroma is citrusy and floral thanks to the presence of cascade and centennial hops. After first sip, you taste the moderate alcohol content of 5.1% and the bitterness lasts just long enough before you tilt the glass back again for additional refreshment. As it finishes dry, you see the moderate lacing sticking to the pint glass and almost feel satisfied after just one. In the words of Don Draper, "happiness is a moment before you need more happiness," and lets just say as I looked through my refrigerator before writing this, I was certainly looking for more happiness.
---