No Comments
Brasserie Trois Dames | Sour Framboise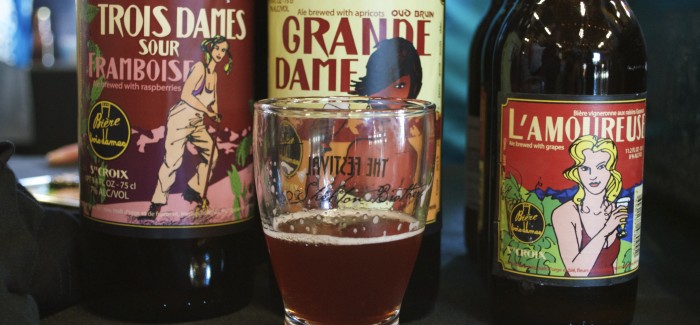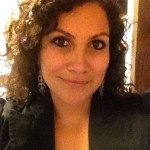 7% ABV
First, let me preface this post with informing my readers that the proper pronunciation of the word "framboise" (raspberry) is fram-bwaz. The French language teaches us that when there is an "e" at the end of a word, that we pronounce the preceding letter. Settled? Settled.
Now that we've gotten that out of the way, let's talk raspberries. This darling little berry graces many a beer-drinker's palate and let's be real, it's not always a pleasant encounter. Sometimes, a framboise can brighten your day with a harmonious tart-to-sweet ratio. Although, brewing with adjuncts is a delicate science. Brewing with a batch of over-rip raspberries can basically make for alcoholic juice, which outside high school basements and hip-hop songs is seldom welcome.
Enter Sour Framboise from Brasserie Trois Dames. Named for the owner's wife and two daughters, the Swiss, yes, SWISS, brewery showcased at the Shelton Brother's Festival in San Pedro this past weekend, delighted many with their three fruit beers.
Although typically known for its chocolate and watch-making, Switzerland has plenty to be proud of with Brasserie Trois Dames. Balancing that tight rope of sweet and tart, their Sour Framboise erupts with a juicy and inviting burst of flavor. The two other tart Belgian-style ales—one made with apricots and the other with grapes—also straddle the often wobbly fruity line with little need for a safety tether.
Sour Framboise's rich cranberry color and dazzling flavor could put a smile on anyone's face and keep it there until you've finished the entire bottle. Not many sour beers share this quality, mind you. Certain sours—I'll leave you to fill in the blanks—just make it feel like you've downed the bottom of a Sour Patch Kids bag. While this may please some of you, I'm not always one for being chemically stabbed in the jaw while I enjoy some whalez.
Since Shelton Brothers distribute this Swiss beer, that means the US does get a taste…sometimes. You may have to look carefully or get into the trading game but I can truly attest the effort will surly make you smile.